EB Live Battle: Giorgio Moroder vs. Scooter
Electronic Beats' live program has facilitated some powerhouse performances throughout the years, almost all of which are readily available on EB's YouTube channel. But which is the greatest live performance of all? We're handing it over to you to decide over the coming weeks as we host the first ever EB Live Battle.
Up next: The electronic disco pioneer Giorgio Moroder vs. Hamburg's polarizing arena fillers Scooter. In the red corner we have edited highlights from Moroder's headline set at EB Festival Vienna 2013. In the into-the-red corner, "Maria (I Like It Loud)" from Electronic Beats presents Scooter: 20 Years of Hardcore. Who will win? That's up to you. Just don't play them at the same time—we can't take responsibility for what might happen.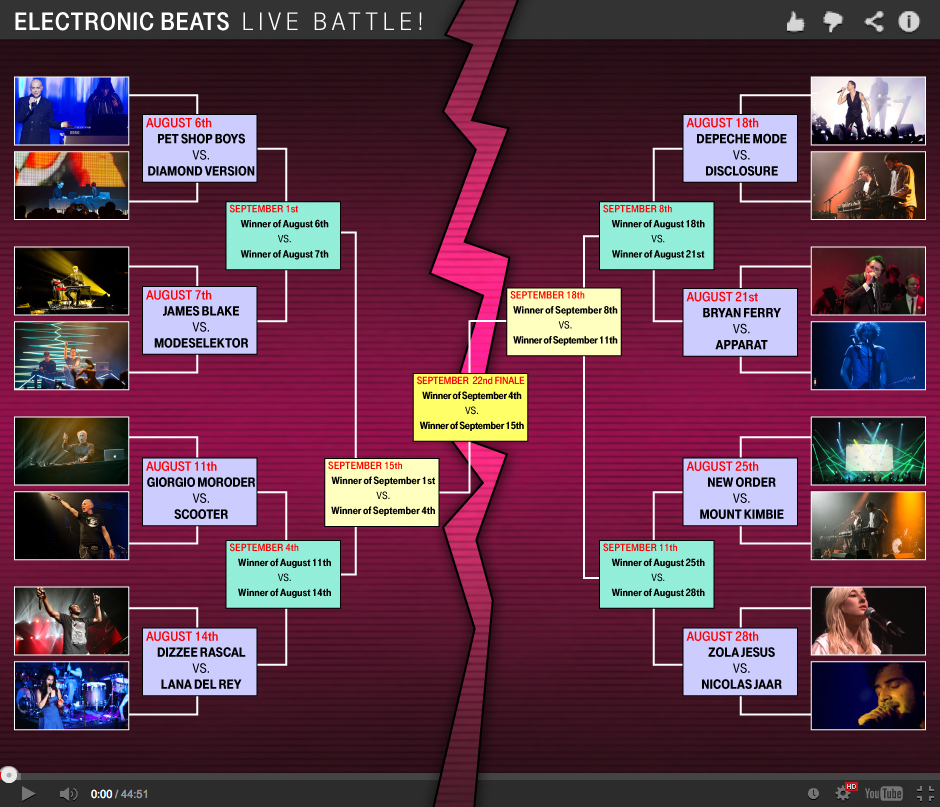 Published August 11, 2014. Words by EB Team.