EB Live Battle: Giorgio Moroder vs the Pet Shop Boys
The two contenders featured in this semifinal round of the EB Live Battle fought hard to get here. In fact, the conflict between the Pet Shop Boys and Modeselektor was probably our most contentious one yet, with twelve votes for the former and eight for the latter (and one for Diamond Version, who didn't make it past the first round). The struggle between Giorgio Moroder and Lana Del Rey was also close—the final score was two to one—and it, too, ended in favor of the stalwart legend over the more contemporary act. So, peace out Lana—now it's a battle of the olds that pits the electronic pop duo against the disco don. Let us know who deserves to advance to the finals in the comments below.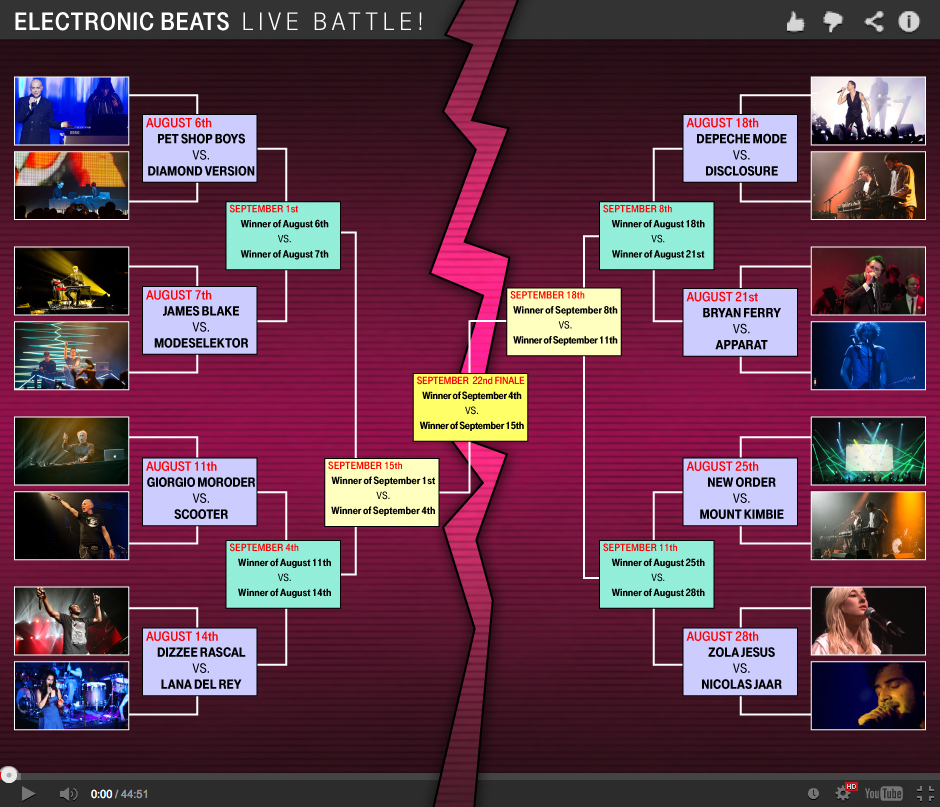 Published September 15, 2014. Words by EB Team.