EB Live Battle: New Order vs Depeche Mode
UPDATE: Depeche Mode has been disqualified! Sorry DM fans.

The announcement of our second EB Live Battle semifinal lands as the world reels from the quarter final round, in which Depeche Mode brutally thrashed Apparat by a margin of nearly 50 votes. The face-off between avant-house purveyor Nicolas Jaar and synth legends New Order, on the other hand, was just edged by the elder statesmen in a 0-1 victory. This leaves no contemporary musicians left in the running for the title and a synth-pop grudge match that dreams are made of, with titans Depeche Mode and New Order scrapping it out for a final place. Our guess is that fans of one are probably more than partial to the other, but to make your vote count, post it in the comments section below. The winner will face the victor of the other semi-final match, which means it'll either be Giorgio Moroder or Pet Shop Boys—you can vote in that one over here.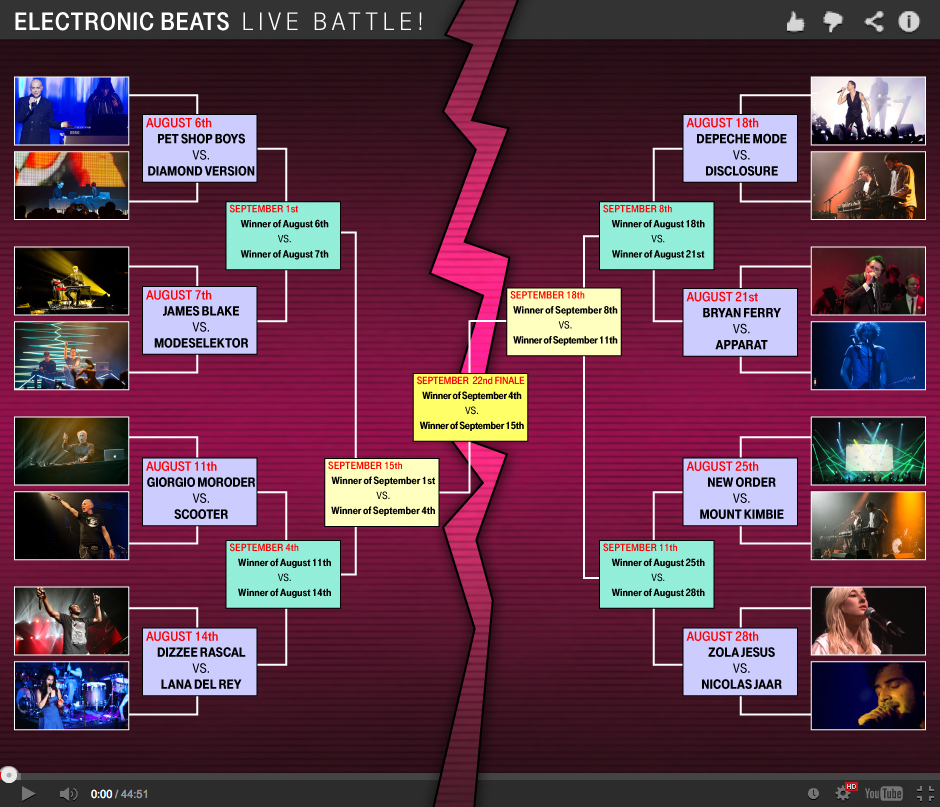 Published September 18, 2014. Words by EB Team.