EB Live Battle: Pet Shop Boys vs. Diamond Version
Electronic Beats' live program has facilitated some powerhouse performances throughout the years, almost all of which are readily available on EB's YouTube channel. But which is the greatest live performance of all? We're handing it over to you to decide over the coming weeks as we host the first ever EB Live Battle.
The opening match sees members of the British pop aristocracy take on Mute's techno experimentalists: who will win out between Pet Shop Boys' Elysium showcase at Berlin's Hebbel am Ufer from September 5th 2012 and Diamond Version's 2014 appearance at EB Festival Prague? Register your votes via the comments below and may the best band win. For future fixtures, see our  tournament chart below.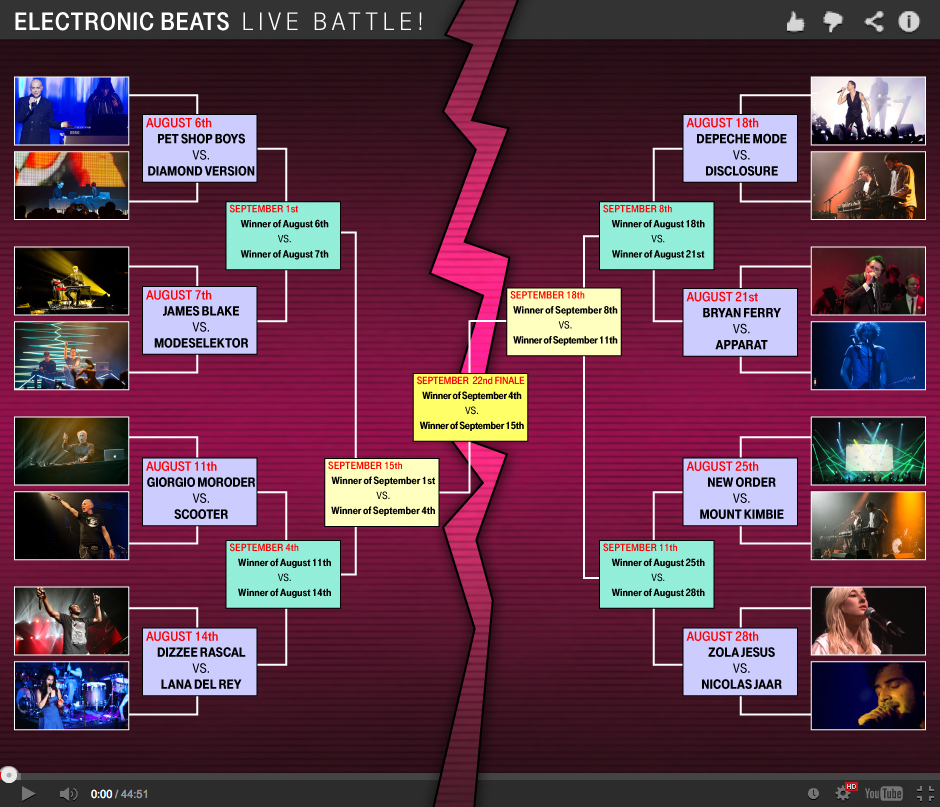 Published August 06, 2014. Words by EB Team.