EB Live Battle: Zola Jesus vs. Nicolas Jaar
Electronic Beats' live program has facilitated some powerhouse performances throughout the years, almost all of which are readily available on EB's YouTube channel. But which is the greatest live performance of all? We're handing it over to you to decide over the coming weeks as we host the first ever EB Live Battle.
Our recent live battles have set newer artists against stalwart musicians, but here we have a contest between two contemporary greats: artistically-inclined underground hero Nicolas Jaar and macabre pop messiah Zola Jesus. Jaar's performance, which took place in Budapest two years ago, features renditions of "Time For Us" and "Space Is Only Noise," complete with baritone singing from the producer and live instrumentation courtesy of his bandmates. His competitor appeared at the Electronic Beats festival in Warsaw in 2011, and our cameras captured her singing a few cuts from her last LP, Conatus. There's a similar vibe happening in both videos—moody, rich, lethargic (at times, in Jaar's case)—but only one can win. Voice your opinion on who did it better in the comments below.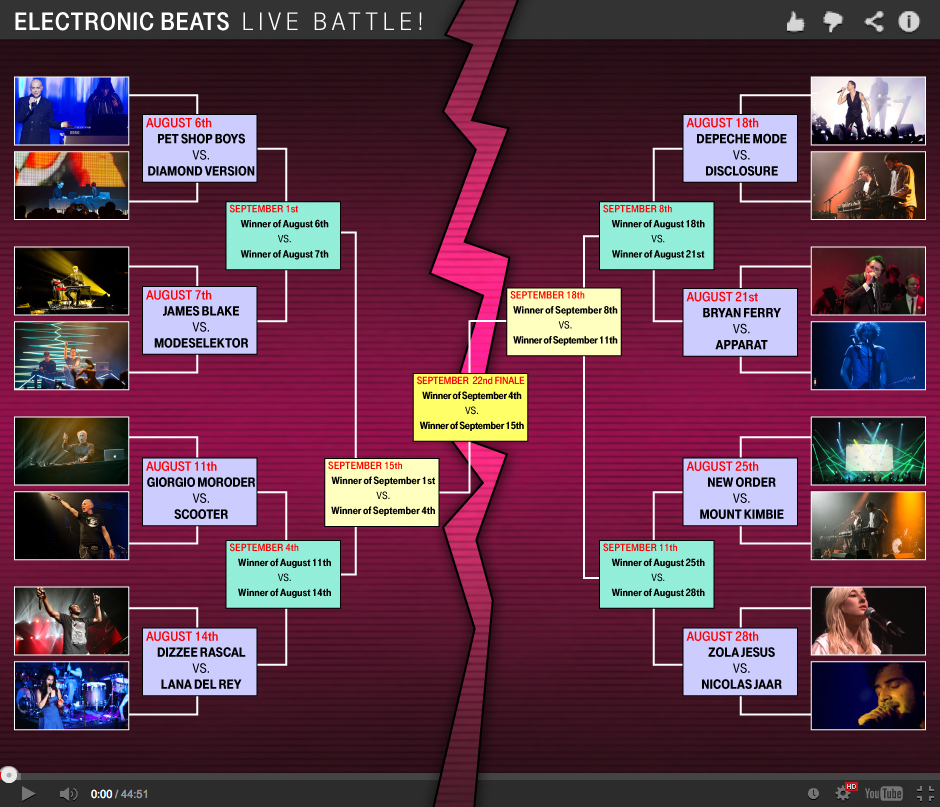 Published August 28, 2014. Words by Elissa Stolman.