Live Report: Depeche Mode live in Athens, May 10, 2013
Depeche Mode have kicked off their summer tour, and we've got the report from Athens. View our photo gallery and watch a short clip from their performance. All photos by Markus Nass.
With their European tour now in full swing, last Friday night Depeche Mode played at Terra Vibe Park in Malakása, just north of Athens. Terra Vibe Park is a beautiful location for gigs of this size, surrounded by stunning forests and mountains; while the day was blessed with ideal outdoor concert weather—slightly overcast and cloudy. As 35,000 excited fans made their way inside, the atmosphere was nothing but electric. The last time Depeche Mode were scheduled to play in Athens in 2009 the gig was cancelled after Dave Gahan fell ill and was taken straight to hospital. There were many fans here that missed them in 2009—all especially excited to finally see them play.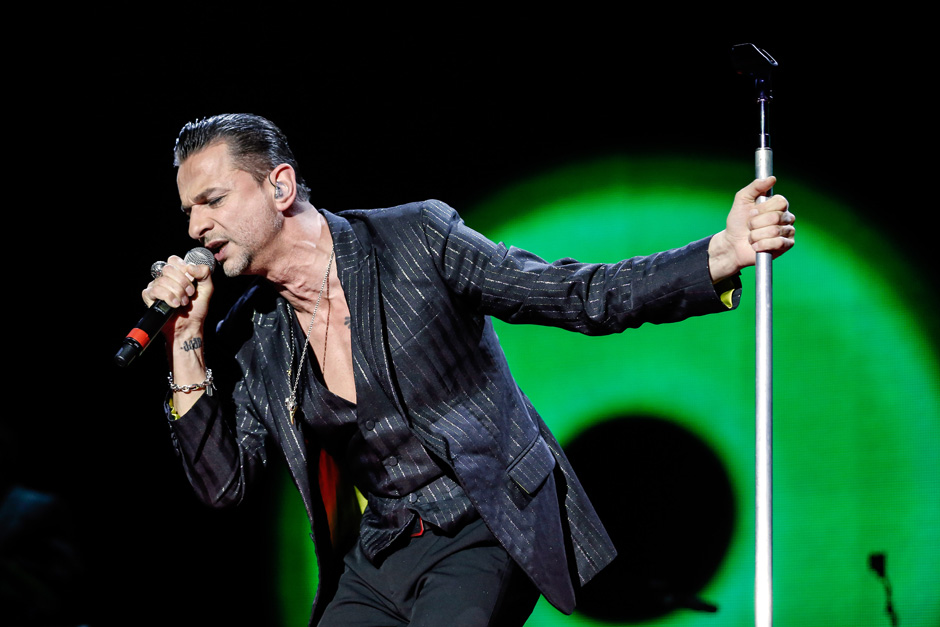 The evening started off with support act F.O.X, also from Depeche Mode's hometown of Essex. F.O.X's electro pop sound complemented the headliners perfectly and prepared the crowd of adoring fans for what was about to ensue. Depeche Mode's incredible performance was a feast for the senses. Dave's voice was nothing but perfect throughout the whole set, interacting with the crowd and his band mates playfully. It was almost as though Dave was giving his performance everything he could to make up for the cancellation in 2009. The screen displayed live feed of the concert as well as beautiful imagery for the songs that were played. Everything contributed to making the performance one of a kind.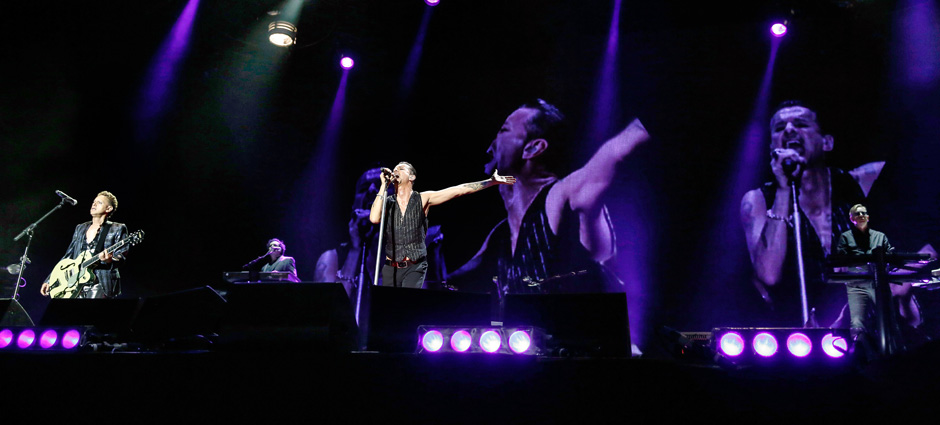 Their set took us through a mixture of songs off their new album Delta Machine as well as a selection of classics from their discography. The show kicked off with "Welcome to My World", and later featured classics such as "Enjoy the Silence", "I Just Can't Get Enough", and current single "Heaven". Martin blew the crowd away with his lead vocals on "Higher Love" and "When the Body Speaks", and "Halo" was welcomed by the hardcore fans, as well as "Barrel of a Gun". It was Dave's birthday on 9th May, so halfway through the set the crowd sang "Happy Birthday" to him, a touching sight to see so many adoring fans honoring their hero.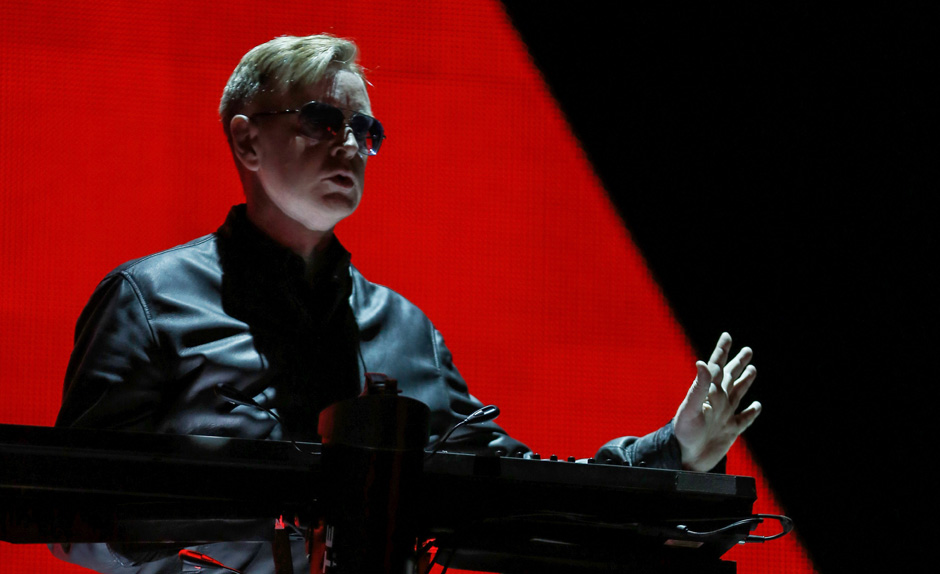 The energy overall was overflowing with a flurry of emotion throughout. Fans were either smiling or crying and ecstatic to be in the presence of such an iconic band. A monumental performance from Depeche Mode!~