Live Report: Electronic Beats Festival Bratislava 2014
Last night Electronic Beats Festival rolled into Bratislava with Four Tet, Daphni, Jungle and I Break Horses. How did it go down? We were down the front to find out. Photos by Eduard Meltzer.

Entering the sold-out Refinery Gallery concert hall, a refurbished oil refinery on the vast outskirts of Slovakia's capital after a nine hour train ride from Berlin felt like an inspiring culture clash. Traveling old school with the Hungarian Eurocity complete with freshly cooked goulash and chilled Krusovice lager on one of Europe's greatest train routes is a nostalgic, calming experience. In that sense it was the perfect antithesis to witnessing UK's newest wunderkinder Jungle processing funk, krautrock and pop into a futuristic conglomerate. Their 50-minute set was short, sweet and kicking. After their intense show, we met J and T, the two Londoners forming the groups' musical epicenter backstage for a chat. "We are in the midst of the biggest revolution since the French one. Our brain structure changes as we are incorporating all the digital enhancements that actually allow us to do the music we do. We can record at home, we can film videos, click a button and share them – and immediately whatever we do is out there in the world," says J. "You could easily track our real names on the net, but it's not about us. It's about music and how it touches and interacts with real people," adds T. That's why Jungle actually give selected interviews ("because we like to talk to people!," says T) but do not allow any portraits taken of them. They do not play masked, but they want to keep it anonymous. Or guerilla.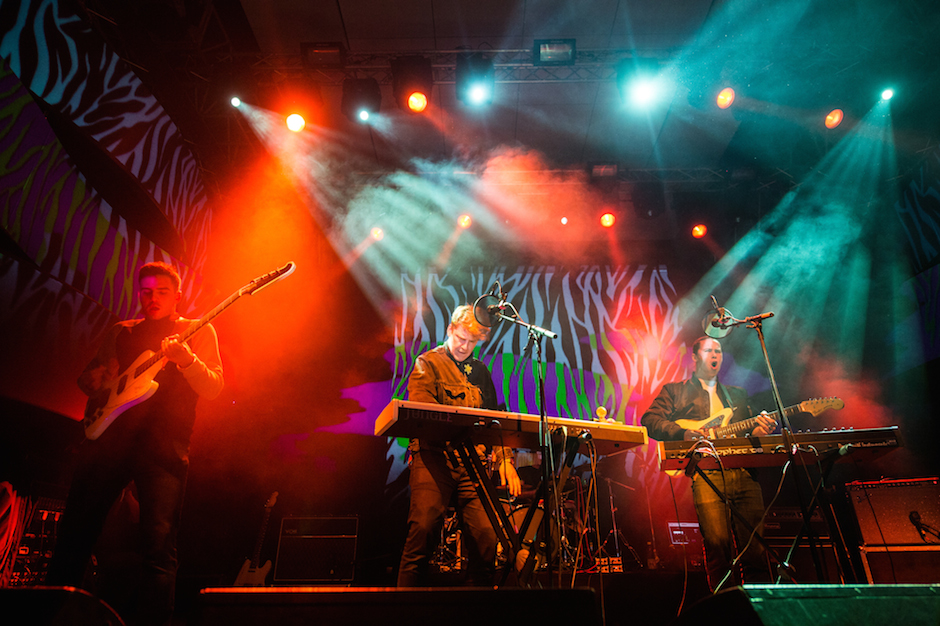 The next Englishman of the night, who had decided not to allow any photos or recordings of his set, had yet another contrast in store for us. Kieran Hebden aka Four Tet took to the stage subdued in a bare minimum of lighting, gradually letting his aggregate of nervous percussive loops and warm synths rise and fall in and out of a stripped, driving groove. Over the next one and a half hours, he shifted from jungle breakbeats to four to the floor kickdrums and back into loopy ambient seamlessly.
Unlike Four Tet with whom we would have loved to chat for a moment (but he turned down all interview requests whatsoever), Dan Snaith aka Caribou aka Daphni was available for a barside conversation at the venue's catering area: "I use my different monikers mainly to not confuse my audiences. When I play as Caribou, I play with my band. And as Daphni, I solely DJ. But when it comes to writing and recording music, I sometimes don't necessarily know for which of the aliases a track might end up. If a piece I am working on evolves into a song it might be something for the Caribou band. As a DJ I love to play my own beats and that's why many of the Daphni tracks actually have a certain functionality to them. There is nothing bad about people dancing. I embrace that kind of functionality."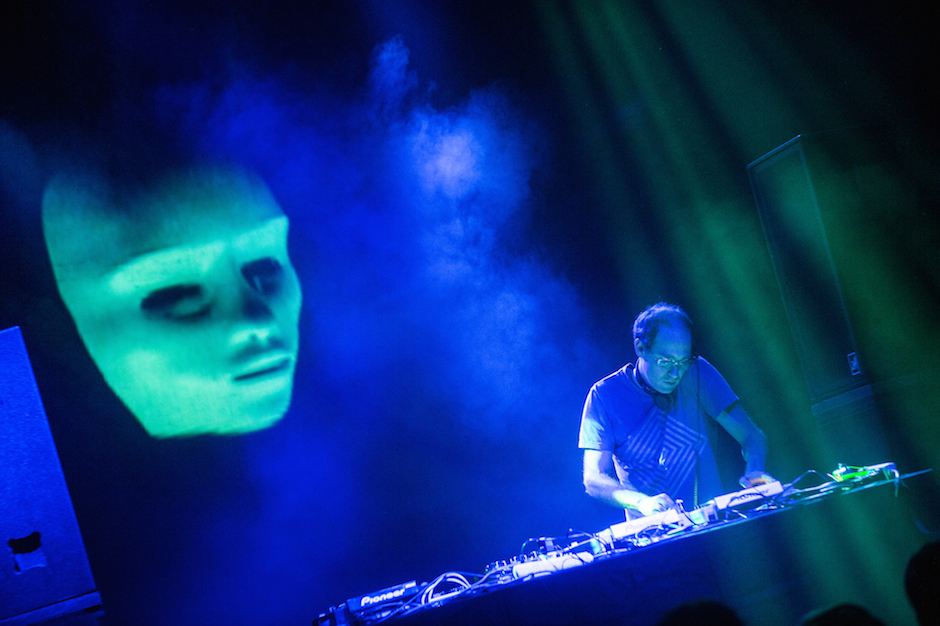 As a matter of fact Daphni prove his statement right in his ambitious – yet functional – set that concluded the night, eclectically mixing his own tracks with an insane blend of musical genres until 3am. In our chat, he had mentioned that the production process of a Daphni track sometimes resembles the dynamic of a DJ set: "I will start with one idea and then bring in a sample, or a synth line, that totally differs from the original direction the track had." Add Dan Snaith's fast-paced mixing to that equation and you get an unpredictable DJ set – like tonight's – where you are rarely aware of the transitions between single tracks, creating a sort of semi-conscious wormhole of dance music, a three dimensional radix of sound. Which, come to think about it, is not surprising given he has received a doctorate in mathematics in 2005.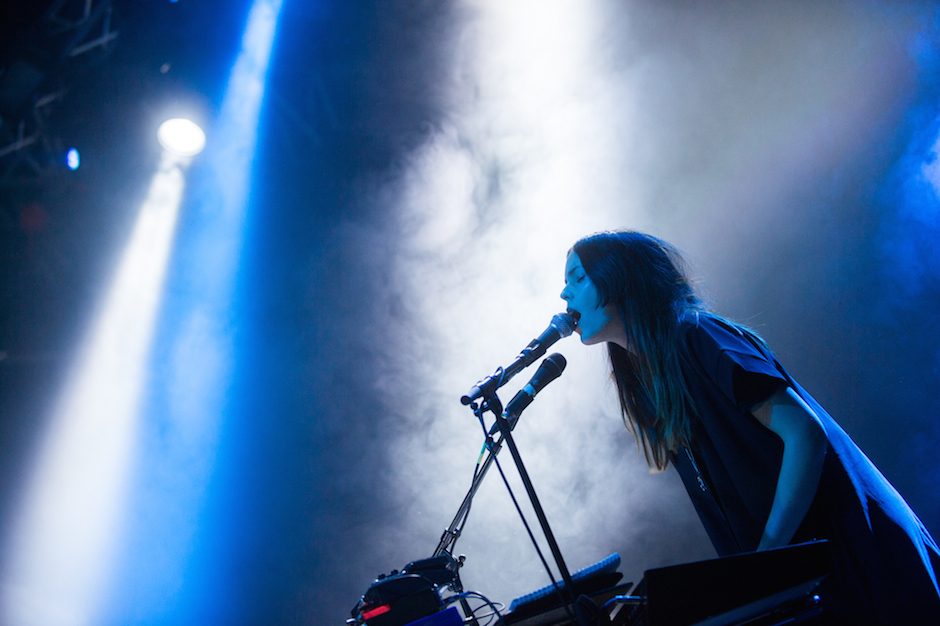 Stepping out into the cold fresh night afterwards, all the impressions gathered in one day feel surreal. And we should not forget I Break Horses, the opening act, who had picked us up from our journey with their eerie shoegaze-pop. Maria Lindén's singing was at times vocal, at times one of the instruments playing introverted melodies that unravelled in the dark blue light of their gloomy stage set-up.
Judging from the crowds' extremely positive reaction, Bratislava experienced the strongest line-up of this Spring seasons Electronic Beats festivals so far – a notion shared by us.
Published April 12, 2014.