Live Report: Electronic Beats Festival Budapest 2013
Last night Electronic Beats set up in Budapest for its second date of the fall festival season. Daniel Jones and Louise Brailey report from the front row.

In Budapest's massive Millenáris Teatrum, the crowd was already packed tight and waiting with bated breath by 9pm. Amongst projected visuals, photo booths and try-me-out app stations, another edition of Electronic Beats Festival Budapest had just opened its doors and the Georgia-born Washed Out was set to take the stage first.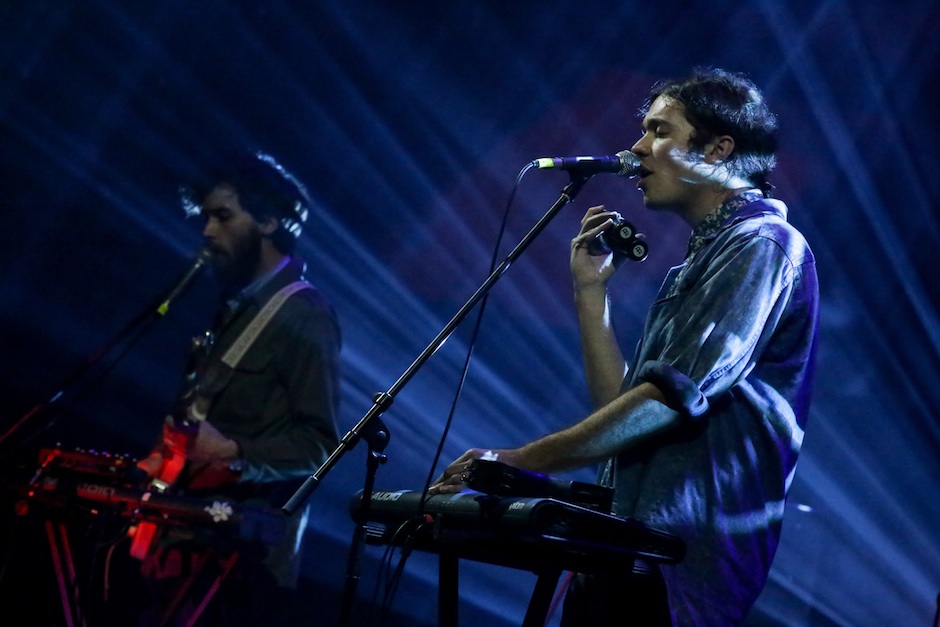 Washed Out (Photo by Szabolcs Nemeth)

With his recent sophomore album Paracosm proving that he was more than just the buzzword "chillwave", the crowd knew they were in for a treat, and Greene didn't disappoint. Summer vibes seemed to ooze out of his equipment, soaking the floor with memories of swimming pools and stolen kisses as the extremely tight lighting rig flashed across our faces. It was especially appropriate considering that Budapest is currently experiencing an unseasonable heatwave; when our flight from chilly Berlin landed, it was around 75°F. Buzzing through such t-shirt soaking killers as "Get Up", Greene swiftly lent new meaning to the term "warming up the crowd".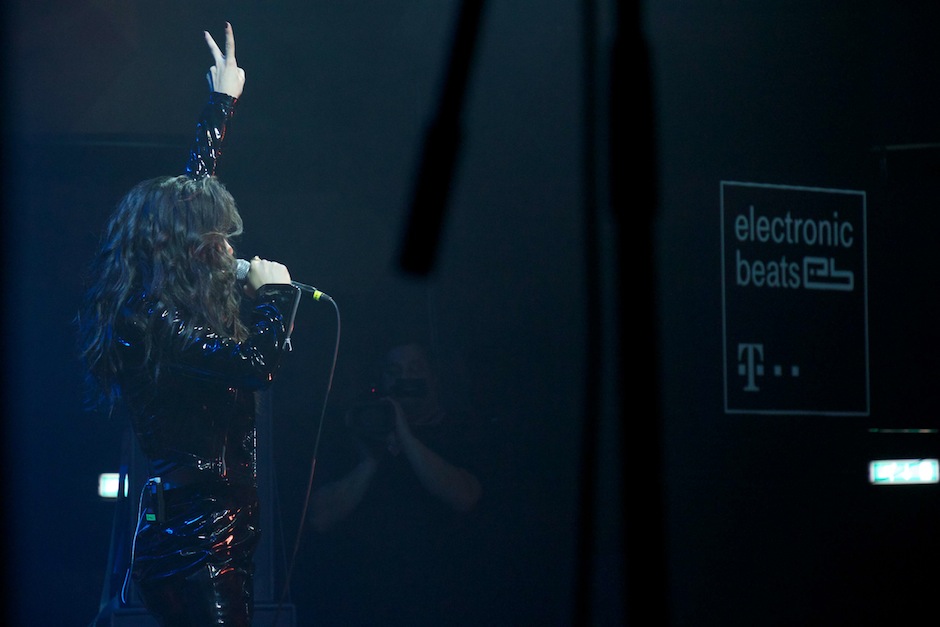 Charli XCX (Photo by Rolf Wenzel)

By the time Charli XCX took the stage, everyone was ready for something with a bit more thrust. Charli gave it in spades, and it's really striking how much of a rock diva she really is. Backed by a band of schoolgirl-styled musicians (which, really, was a bit naff) she laid down a set that would have made Joan Jett proud. Blending new wave bombastica with punk rawwwk showgirlship, she blitzed through crowd-pleasers like "Set Me Free" and "Grinz", but what really slayed 'em was her version of Icona Pop's "I Don't Care"—which she, of course, co-wrote. Her command of both stage and vocal chords shows that even though she takes much of her influence from the Internet, she shines brightest in IRL. Someone get this girl a stadium, stat, because she's primed and ready.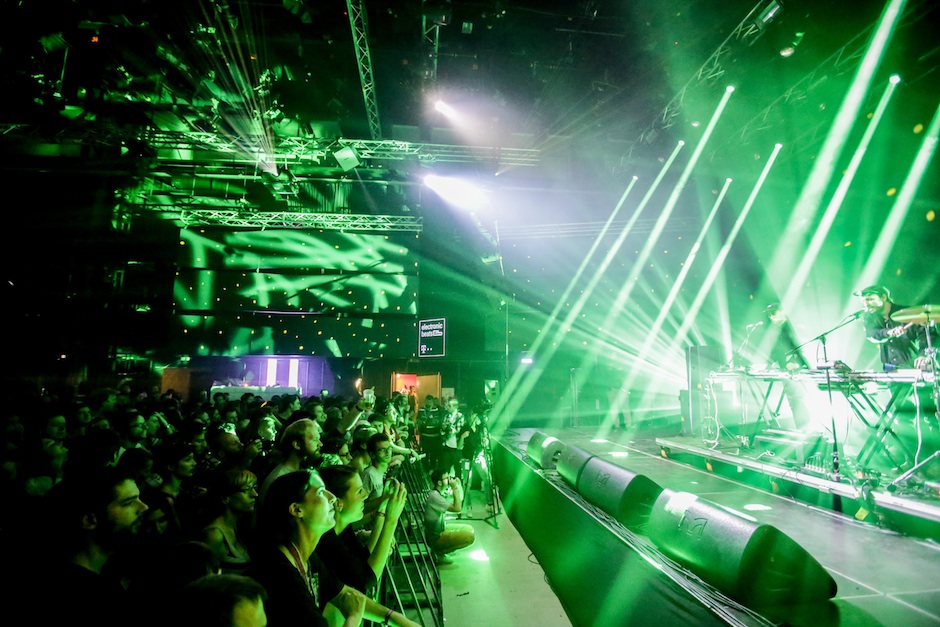 John Talabot (Photo by Szabolcs Nemeth)

John Talabot may not be commanding stadiums but hell, dude has reach. His 2012 debut ƒIN won over everyone from broadsheet critics, hard-to-please hipsters to one-dance-album-a-year indie fans. In a live capacity, Talabot tweaks and twists his sound, adding organic percussion and live vocals which heighten their capacity to leave you emotionally punch-drunk. Set opener "Depak Line" is a masterclass in clubbing tantra, building slowly, element by element, into a humid climax. Likewise, "El Oeste"'s pitch-bent synths take on an almost insinuating quality on the venue's excellent system. This is melancholic pop music popped at the joints and nailed to a grid system, its jouissance wrung dry—and the crowd love it. Before the show Talabot tells Electronic Beats that performing his music live is a feat of multitasking, but onstage he looks cool: striking a tom here, triggering samples there (that scream in "Oro y Sangre" now sounds with startling frequency) while long-time collaborator Pional provides ample back-up.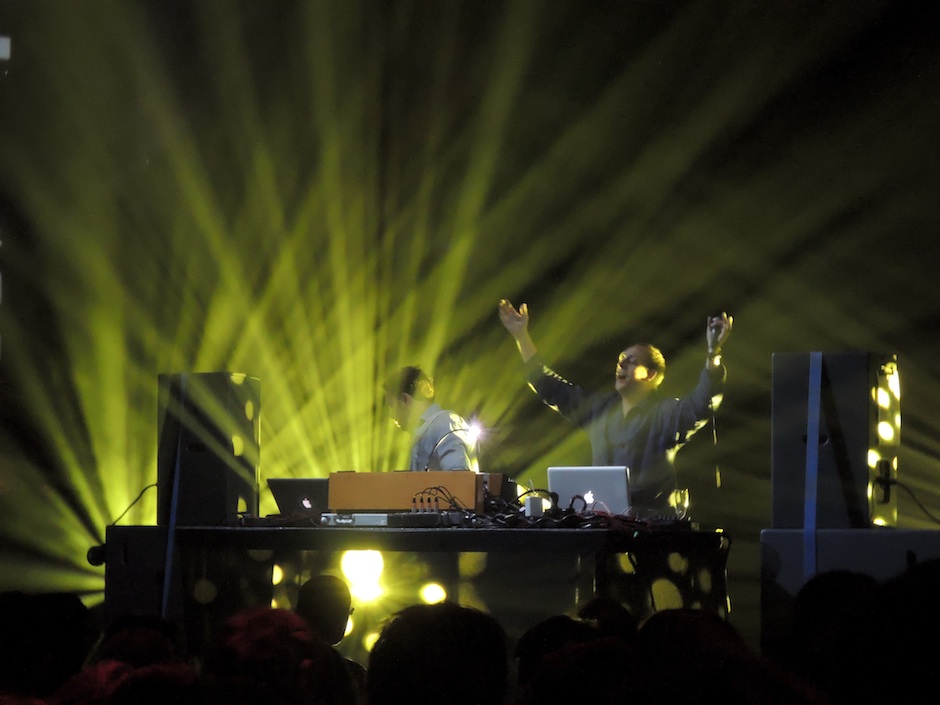 Nôze (Photo by Jannik Schäfer)

From the sublime to the… well, almost. Nôze are certainly a strange proposition: coming up on the Paris house scene, Ezechiel Pailhès and Nicolas Sfintescu's "we're mad, us!" schtick and Balkan brass antics are much more likeable than they have any right to be. A surprise then, that onstage things don't get much whackier than a glass of Champagne and  some undone top buttons. Foregoing their live band for MacBook Pros and a pair of microphones, they move through heads-down gothic minimal, accordion-powered oom-pah techno and… yes, plenty of brass swing (albeit welded to brawny, Get Physical-approved bass lines). Unsurprisingly, it's their biggest record, the tellingly titled "You Have to Dance", that gets the biggest reaction with one reveller, dressed in a stegosaurus onesie, particularly enamoured. And really, what hardened critic can argue with that? Until next time, Budapest. ~
Miss Budapest? There's still a chance to grab the last remaining tickets to our remaining fall festivals, and stay tuned for live video footage from this event soon.
Published October 26, 2013.