Live Report: Electronic Beats Festival Graz 2013
We report from Springfestival's opening night, featuring performances from Chilly Gonzales, Rangleklods, BCK2BCK (Ronson & Riton), and COMA. Photos: Oreste Schaller.
After Prague, Bratislava, Poznań, and Cologne, the Electronic Beats Festival heads to southern Austria—this time not as a solo venture, but in collaboration with the Springfestival, Graz's annual sonic fun feast. Undertaking Springfestival's opening night, Electronic Beats presented an eclectic line-up encompassing a seated rap-waltz, gentle indie-electronics, and bass-heavy thump. Surrounded by the bucolic environs of flawless Austrian countryside, which revealed itself in its full glory en (train) route from Vienna to Graz, the airy Helmut List Halle, situated in an aptly unassuming area of the city, became carte blanche for the later musical ventures.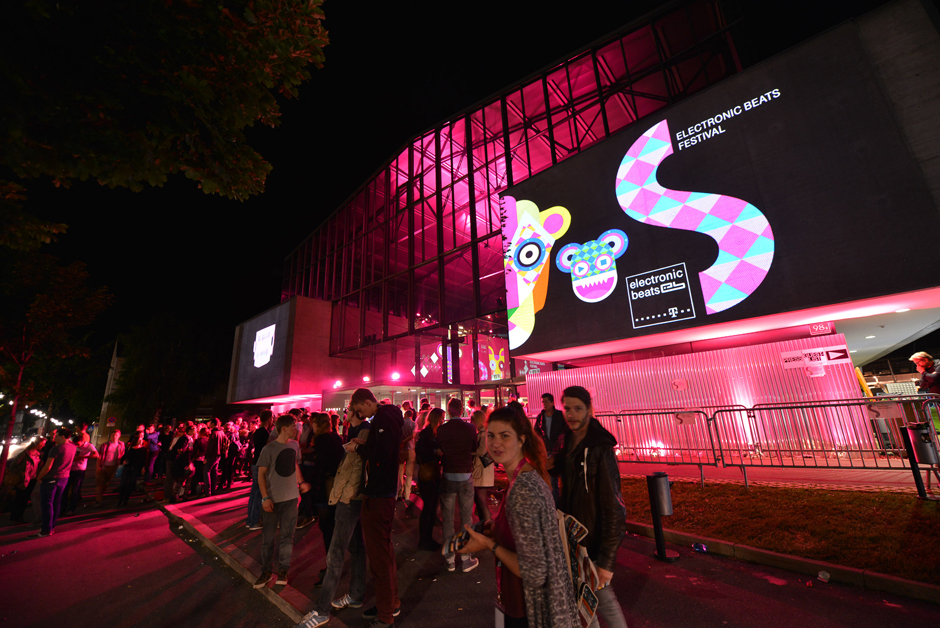 Jason Charles Beck is a "man of our time", an entertainer and an avid music evangelist. On stage, there is only a single piano and minimal lights. He emerges from the darkness, clad in a black nightgown: the look of a—facetiously—self-proclaimed, nonchalant musical genius, Chilly Gonzales. Before his concert, Chilly told me about his objective to entertain people, to incorporate audiences into his one-man show and deliver something they will find enjoy. And this he certainly provides as the concert unfolds, delivering a kind of meta-musical narrative, bearing the stamp of an avid educator explaining his craft to the uninitiated, talking about chords, harmonies, and electronic beats. Beethoven's 5th on a bongo? Rap with waltz? Live remixing with his iPad? You get it all.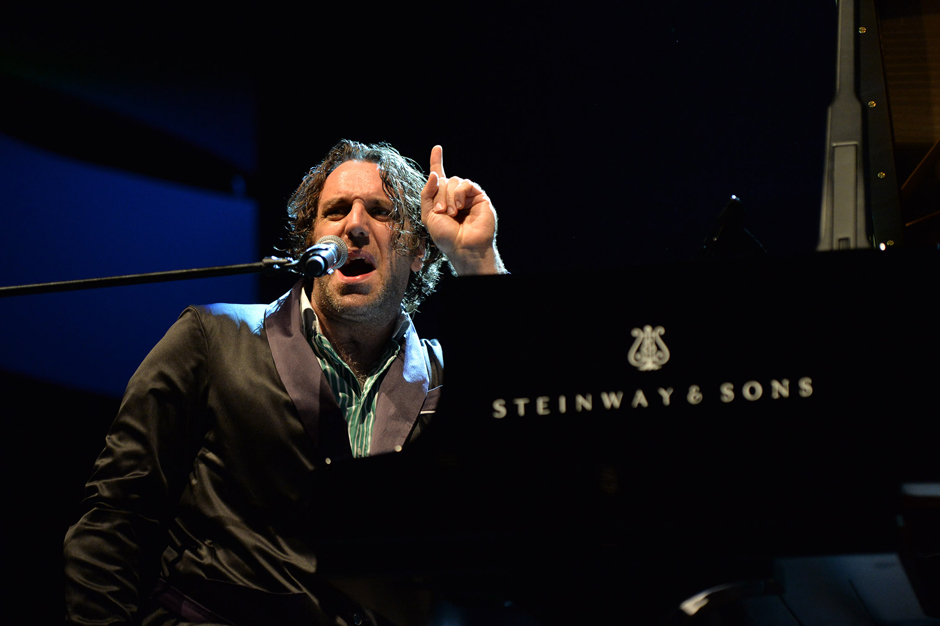 Next up is Rangleklods, armed with an upcoming EP, the photogenic Danish duo took the baton from Chilly, and in a way, continued where he left off. Pleasing the audience, but slightly different way, with their buoyant beats and bold vocals—Esben Andersen's baritone and Pernille Smith-Sivertsen's ethereal delivery—against the backdrop of their sophisticated electro/dance pop. As is evident from the mixtape they did for Electronic Beats in April, they sport an affinity for club music, and live, they oscillate somewhere between the dreamy, dancey, and catchy.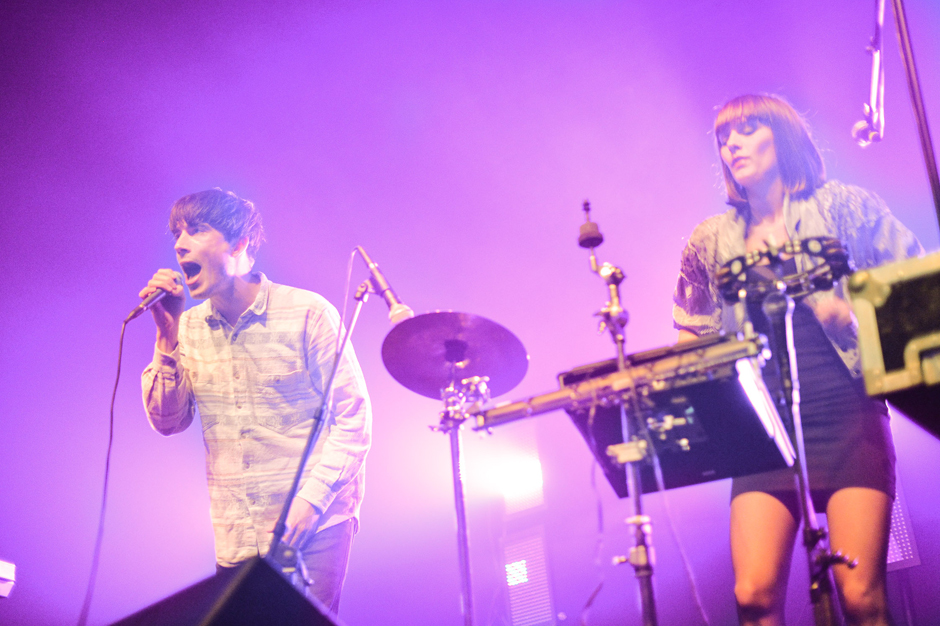 The newly-formed "DJ super-group" BCK2BCK, a project of Grammy-winning producer Mark Ronson and Henry Smithson, aka Riton, hijack the bass. The soundsystem suddenly becomes a physical organism, emitting basslines as if it were breathing. Starting off with Soul II Soul's "Back to Life", with a dash of Aaliyah and Young Jeezy and culminating with Crystal Waters' "Gypsy Woman", their heavy DJ set coupled with the trusty old 909 drum machine was just as eclectic a ride as the whole night itself. "I mainly come from playing hip hop and it probably is still the bulk of my set. Whereas I guess Henry comes from the opposite," Mark told us in an interview.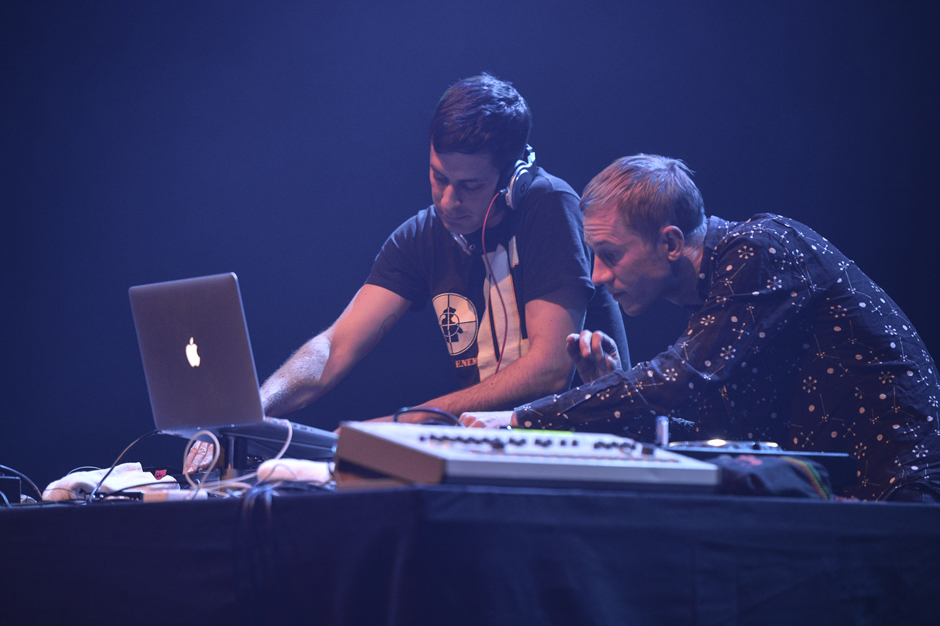 COMA fill in for SBTRKT and follow up somewhere where Rangleklods left off, though in a lighter guise. COMA, from Cologne, release on their home city's Kompakt Records, and their mixture of electronics, pop, and indie flavors fits well into the imprint. I don't envy their job following up on BCK2BCK's dancefloor-centric club tunes, but they seem unfazed and ready.~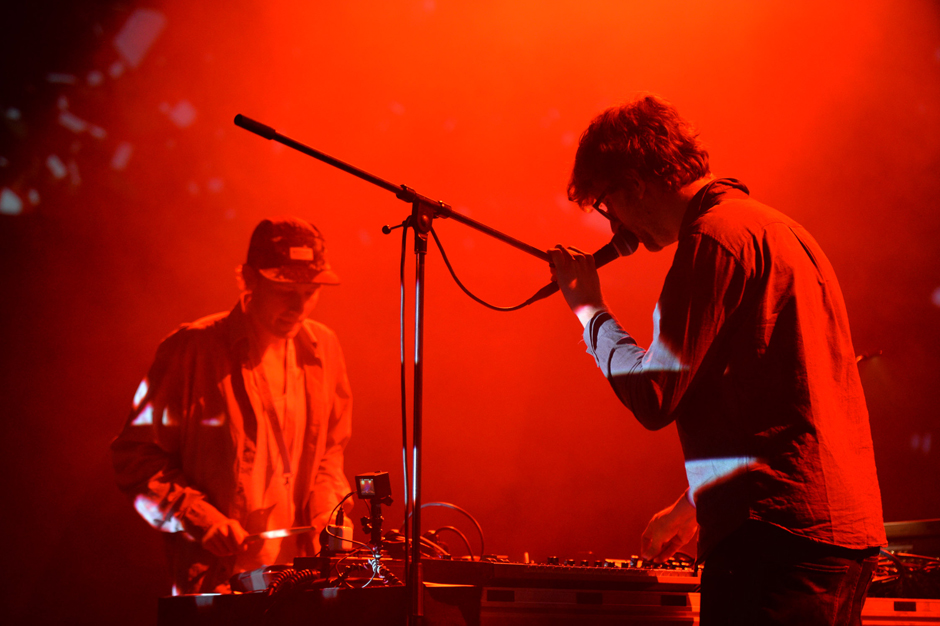 Published May 30, 2013. Words by Lucia Udvardyova.