For our third festival of the season, we brought Dizzee Rascal, Modeselektor, and Hundreds to Poznań, Poland. The EB team was there to report. Title image by Adam Burakowski.
It seems as though half of the city of Poznań is under construction at the moment, and while it stirs up a lot of dust, the upheaval creates a sense of excitement and expectation in the city. And while the upheaval we feel as we enter the large hall of the MTP 2 is largely due to A-Trak falling ill and cancelling his appearance the day of the event, it's still excitement and expectation reflected in the mood of the early crowd.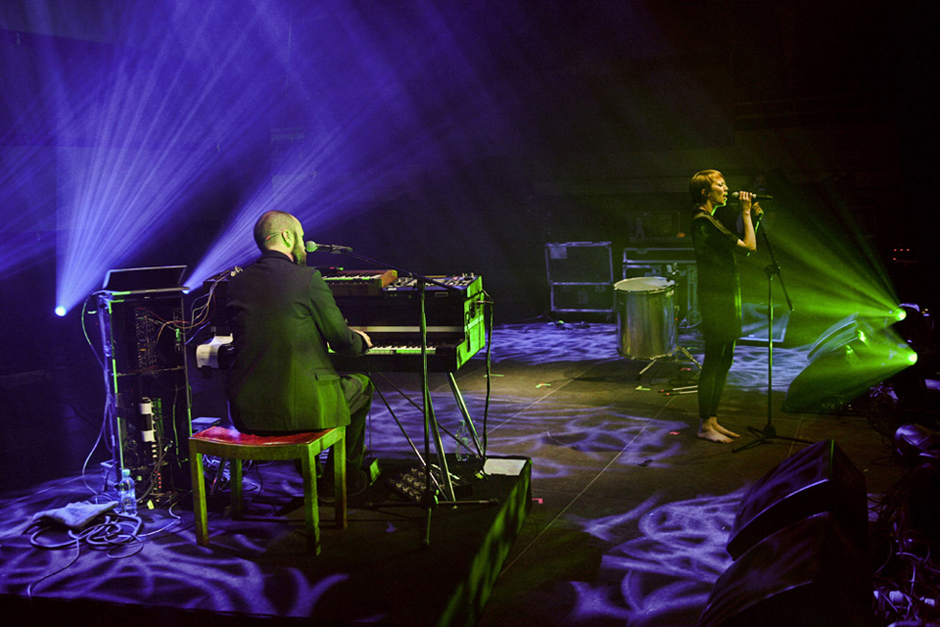 Hundreds, by Lukasz Jaszak
Philip Milner, of the brother sister duo Hundreds from Hamburg, takes the stage and sits behind his electric piano and a rack of gear—including a drum machine and sampler. He introduces his sister Eva first as a vocal loop, but the real thing enters shortly after and takes the mic at center stage. Together, they blend an early '90s 4AD aesthetic of reverb-heavy vocals and electronics with a slightly heavier beat and a more cheerful attitude. It's hard to say how many people were aware of Hundreds before they started, but judging from the beatific smiles, swaying bodies, and enthusiastic cheering, a good deal more will end the night as fans.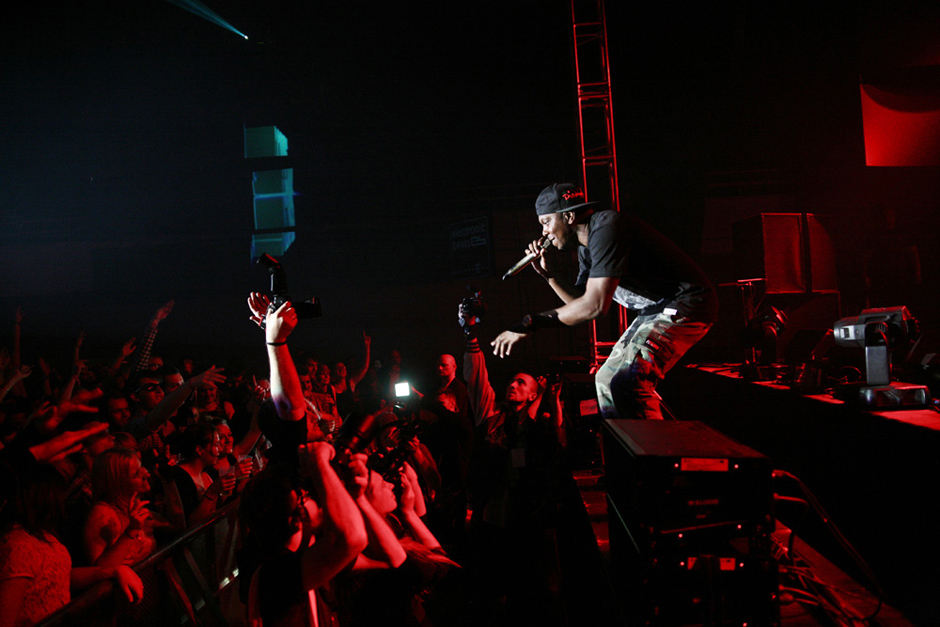 Dizzee Rascal, by Lukasz Jaszak
By the time Dizzee Rascal's DJ, MK, takes the stage, the growing crowd are visibly keen for the British MC to start his set. Blessed by good sound—for some reason that's not something you can always count on for three MC vocals over a DJ—and a proficiency that speaks of years of experience on a large stage, the vocals for the entire set are reliably tight. After conquering the underground as a teenager, ten years and multiple chart hits later, the productions he raps over now bear little resemblance to the grime that made his name, but he's unapologetic and a star. While the music is amped, high octane party fuel, the evidence of the talent that got him to this point is evident in his voice, his raps, and his cadence. The population density of the room has thickened considerably by the end of the second song.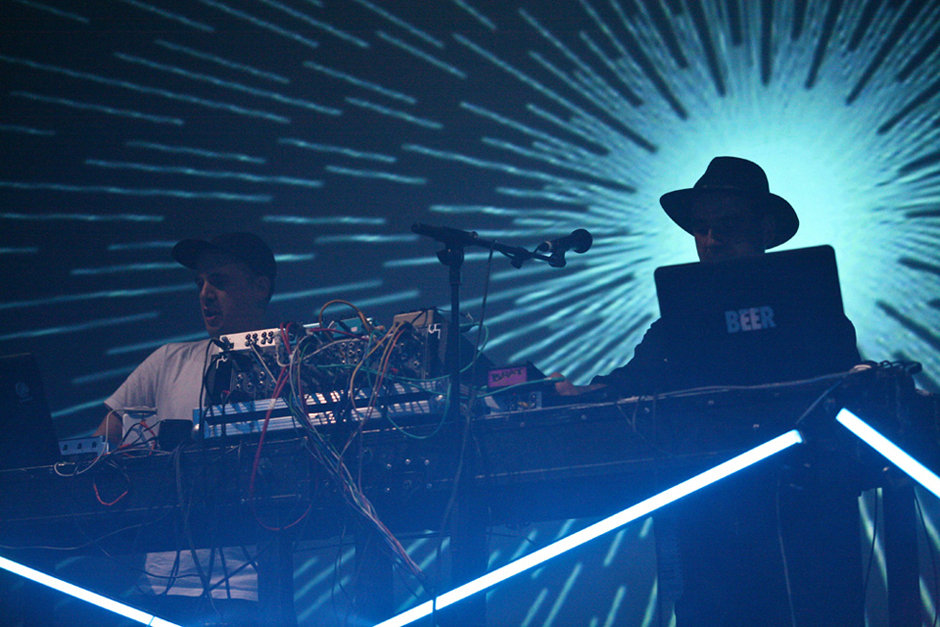 Modeselektor, by Lukasz Jaszak
It's hard to resist the four to the floor thump of Modeselektor, especially as they spend a good portion of their set using it to prop up the squelchy synthetic basslines of acid house. By the time dozens of pillows are thrown from the stage, the audience are eating of their hands. Somehow, Sebastian Szary convinces the entire audience to crouch down low to the floor, only to spray champagne as far as he can over the crowds' heads. The entire room leaps to their feet with their arms in the air, one of the best signals that you're at a really good party.~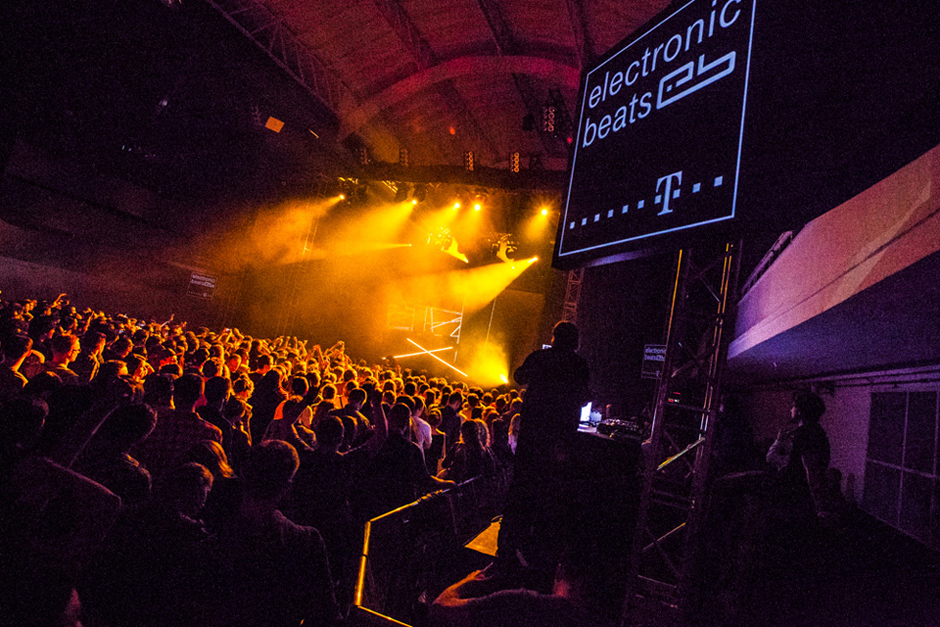 photo by Adam Burakowski