Live Report: Electronic Beats Festival Prague 2014
Last night was the first EB festival of the season with Diamond Version, Bonobo and Moderat kicking things off in the Czech capital. As always, Team EB was down the front to report back.
Lana Del Rey and Karin Park give way to Bonobo and Moderat. Twelve months after the ladies graced the stage of the Archa Theatre, it was time for the boys to rock the dancefloor. Modeselektor, Apparat and Bonobo are staples who have built quite a following among Prague audiences over the years. The last time the Monkeytown duo came to town under the EB flag at the grande Art Noveau venue at the Lucerna Palace, there was no leg or arm that wouldn't be moving. Simon Green, better known under his Ninja Tune-affiliated moniker Bonobo, is also no stranger to the Czech capital. But first things first. All photos: Tomáš Martinek.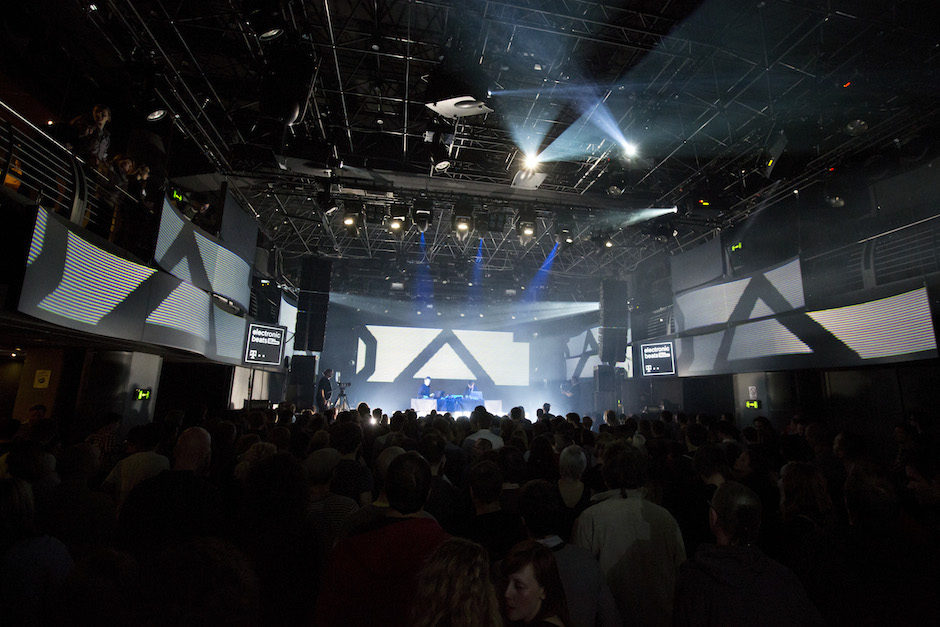 Raster-Noton's stalwarts Carsten Nicolai and Olaf Bender have taken on the unenviable task of the first act, but they had no reservations, oozing a confident, composed and direct mode of audiovisual rapport with the audience, which they had plenty of opportunity to practice during their massive Depeche Mode stadium support gigs last year. Their bass-heavy instrumentals, at times abstract, at others sounding like a man-machine marriage between Kraftwerk and Drexciya. Accompanied by monochrome visuals, Diamond Version actually look like a modern day version of the German pioneers, their laptops emanating stark, minimalist sonics drawing from the wealth of Nicolai's Alva Noto and Bender's Byetone ouevre.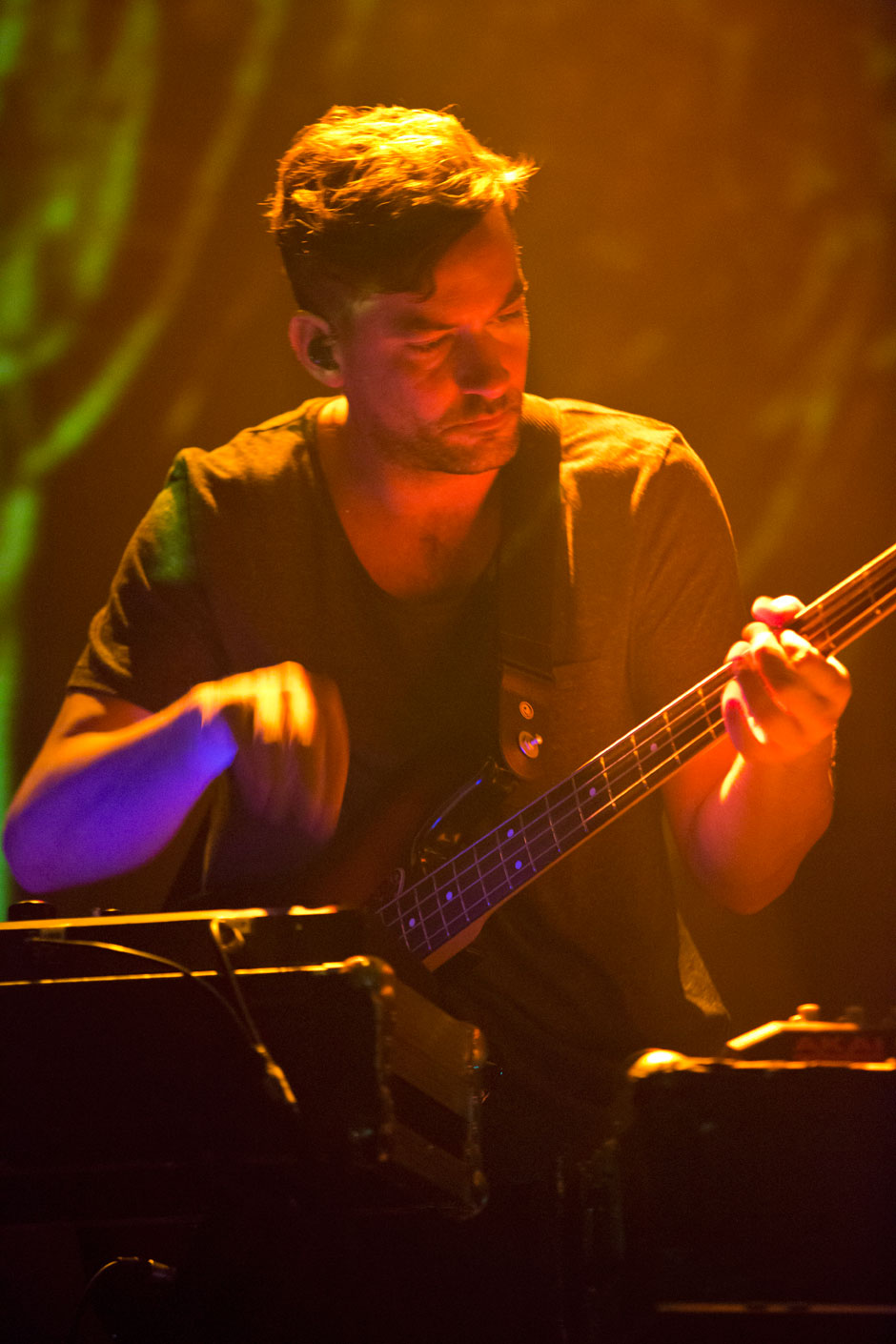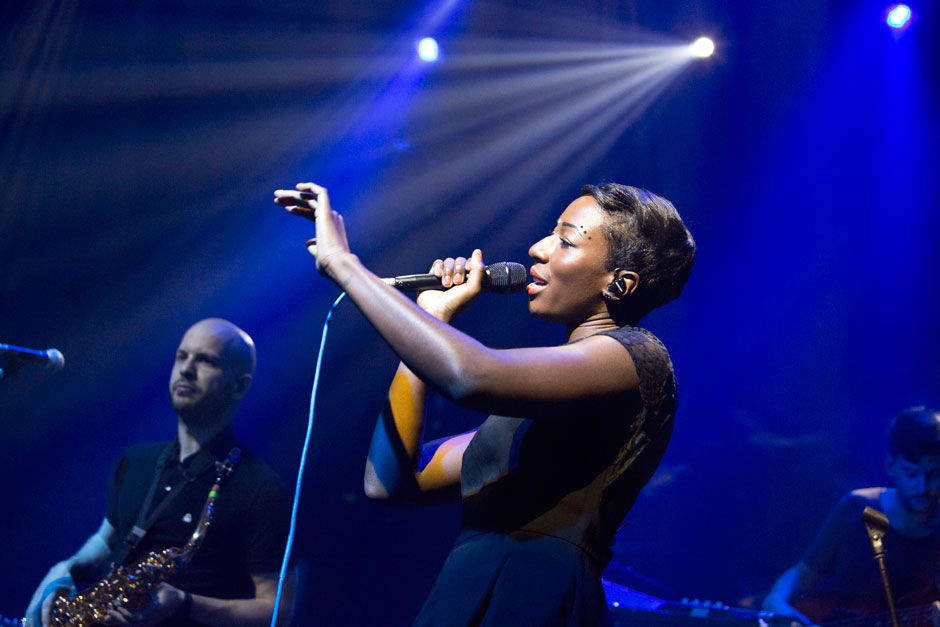 The Englishman returned to Archa after his last year's successful concert at the same venue, only to reinforce his popularity among the Czech audience. Unleashing his live show—including a drummer and a keyboarder—one doesn't have to be a music expert to understand Bonobo's wide appeal. Jazzy inflections and chilled atmospherics interspersed with soothing female vocals are in some way the anti-thesis of Diamond Version's cool sonic universe. "I always want to concentrate on the human aspect of music, I want to make my music sound human without resorting to emo tactics," as the global sonic traveller has told us in an interview.
Thank you Praha! Amazing end to European tour. Next stop Coachella! @ Divadlo Archa http://t.co/PBwMHhGADN

— Bonobo (@sibonobo) March 28, 2014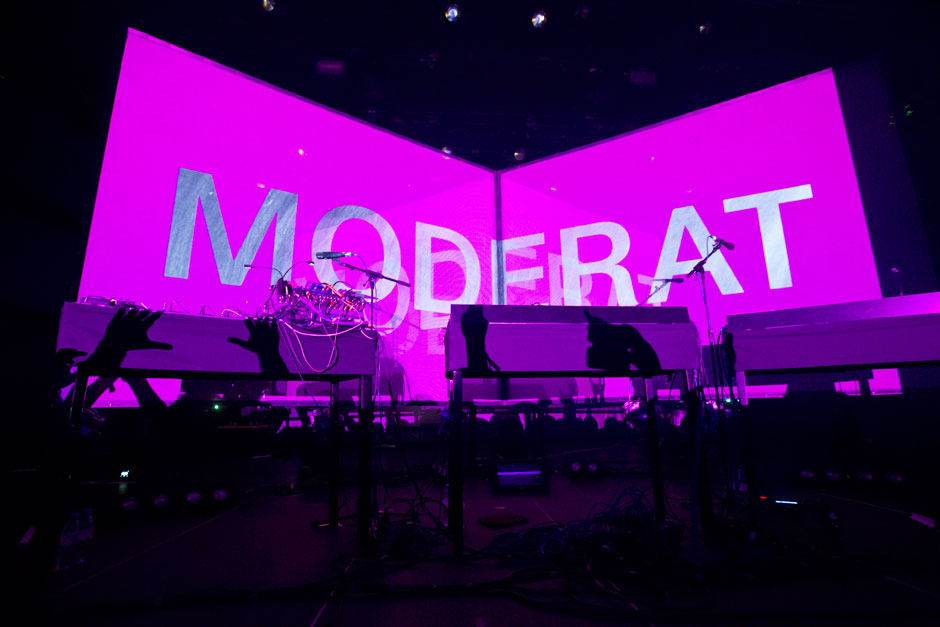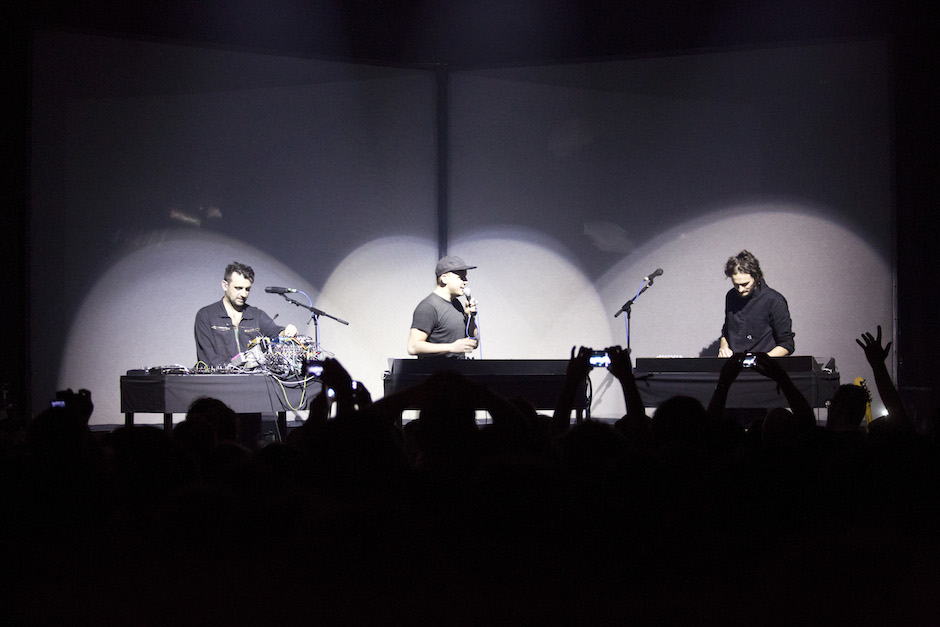 "..In the beginning, it was more of a fun thing. When we did our first album, we didn't really expect much. But in the studio, we found out there's this incredible energy between us," says Sascha Ring aka Apparat. Tonight, they demonstrate their chemistry to the buoyant crowd, who eagerly await the Berlin-based trio, falling under their spell within an instant. Hallo Prague, wie gehts? And then, as the first beats of the biggest hit off their latest album Moderat II fill the theatre hall, the hands are in the air. Bad Kingdom with the backdrop of the hand-drawn imagery from the actual video, projected by their resident visualists Pfadfinderei, is an apotheosis of their set, which also includes older material.
#moderatontour14 THANK YOU PRAGUE;-) http://t.co/KPZqMQbbdP

— Moderat (@ModeratOfficial) March 29, 2014
Although apparently diverse projects, the three acts have woven a specific musical thread throughout the Friday night, that catered for those eager to dance, sing-along or ruminate. ~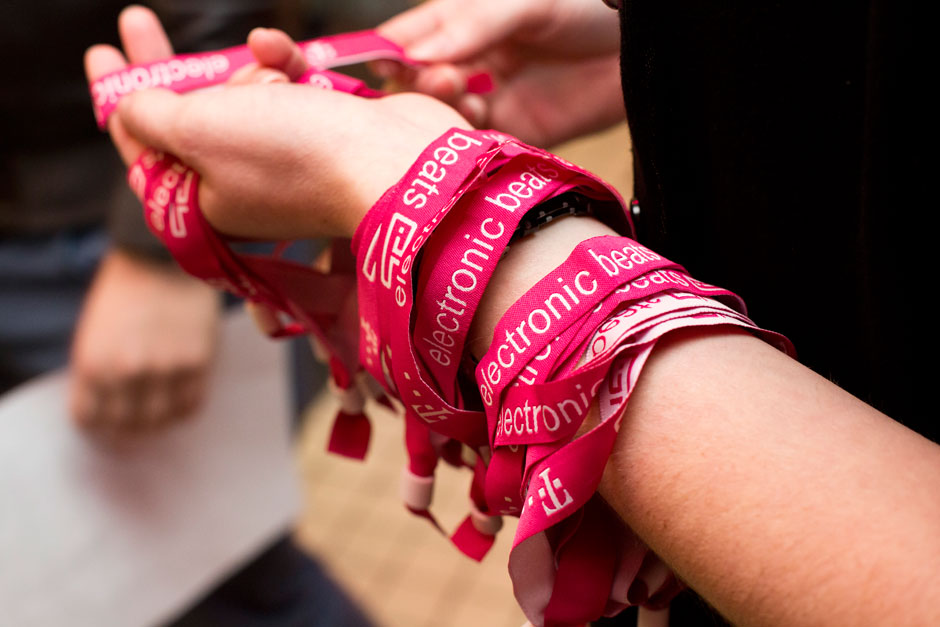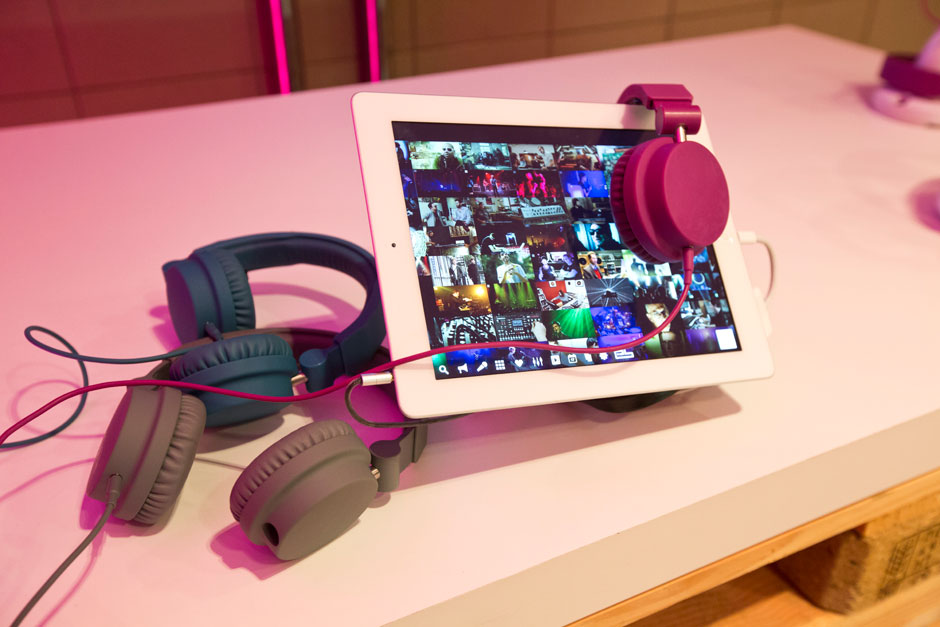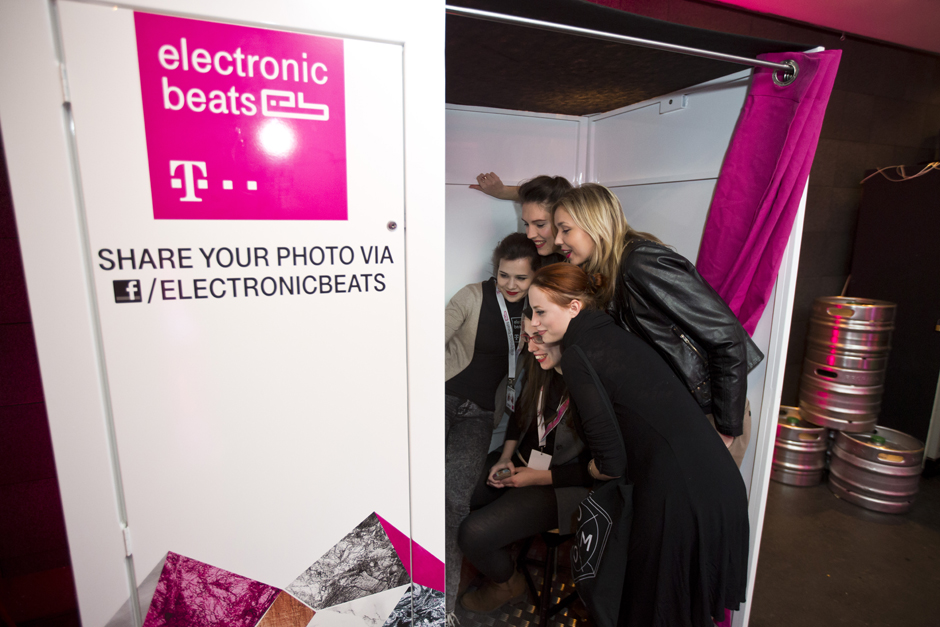 Published March 29, 2014.