Live Report: Electronic Beats Festival Zagreb 2013
EB lands in the Croatian capital for a night to remember with DENA, MS MR, Efterklang, and Fritz Kalkbrenner. All photos by Matej Grgic.
Hidden in the maze of a decaying industrial legacy, an amazing complex of dozens of concrete pavilions, the Zagreb Fair, or the Zagrebački Velesajam, is situated in the outskirts of Novi Zagreb and was the host of this year's Croatian edition of the Electronic Beats festival.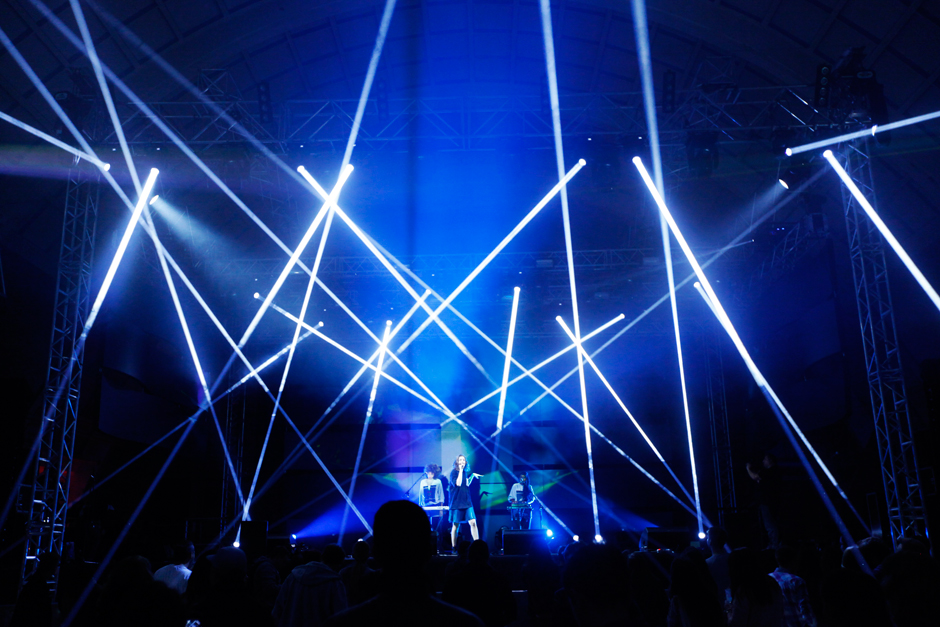 DENA
Defying the stark machine-like atmospherics, it was down to the Bulgarian-born songstress DENA to bring the spacious hall, which anticipated its sold-out crowd of around two thousand, to life. Denitza Todorova, backed by the feisty Caramel Brown on keyboards and electronics, resembled a twenty-first century female interpretation of Robert Palmer, inverting the old-school scenario on its head with a breath of girl power. DENA performed her most well-known songs in rapid succession; there's your "Thin Rope, "Guest List", "Cash, Diamond Rings, Swimming Pools", and a brand new song never performed before—a surprisingly subdued and mellow number. Similar to her video presence, in her live renditions she and her vocals takes center stage, only reinforcing her pop potential.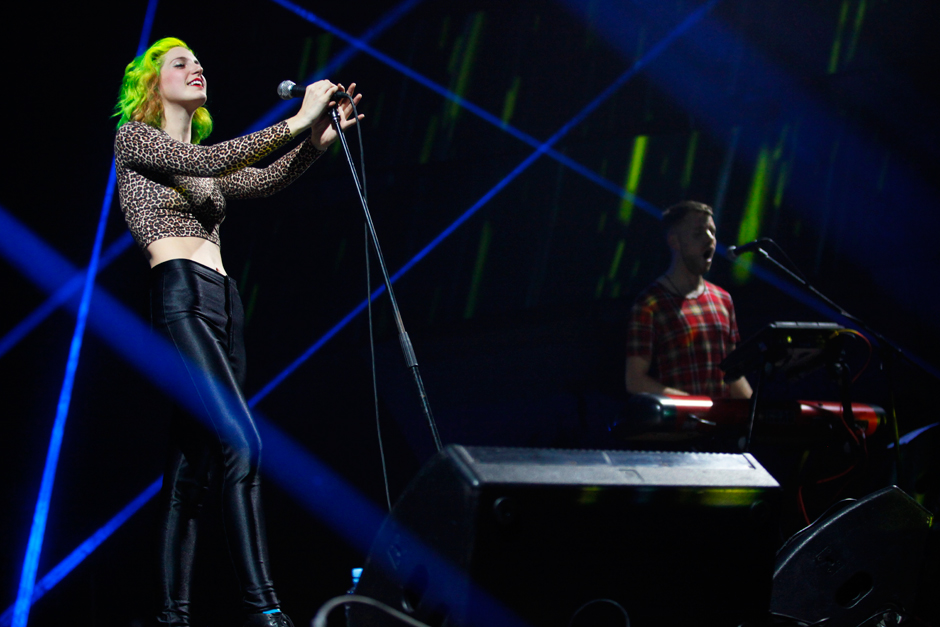 MS MR
By the time the Brooklyn band with a deceptively simple name, MS MR, hits the stage, the place has filled up, just in time for the New Yorkers' vigorous live show. The self-proclaimed "wannabe art kids" make likeable indie pop—changing up the night. Sometimes compared to the grande dames of indie pop such as Bat for Lashes or Florence & The Machine, one can easily draw parallels between those strong, confident musical personas and singer Lizzy Plapinger's  charismatic and animated stage presence. Instead of Florence's orange mane, Lizzy's hair is neon green tonight. Undaunted by the huge festival stage, they fill it with larger-than-life power pop to a receptive audience. As their set comes to a close, MR starts dancing like a lion unleashed. When the set closes with "Hurricane", their 2010 single, the crowd has well and truly been converted.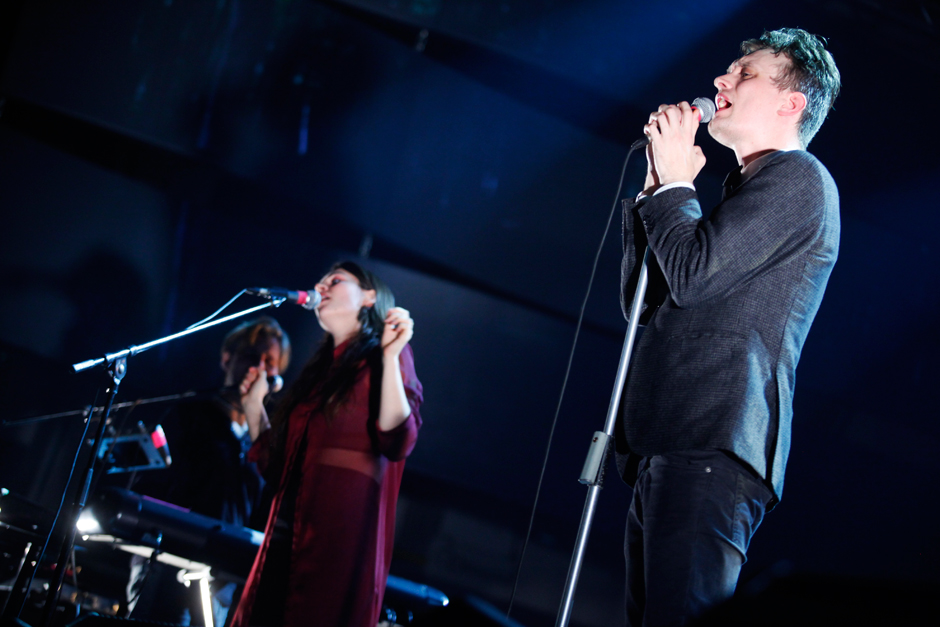 Efterklang
A rather unconventional choice for a Friday evening, Efterklang brought a Danish dose of nonchalance and musicality to Zagrebački Velesajam. They have been touring for a year-and-a half with their Piramida album, an amalgam of field recordings assembled on a remote dystopian Soviet settlement in Norway. It feels as though a certain homeliness engulfed the cool industrial hall; Casper Clausen dressed to the nines, adorned with a bowtie, drink in hand. Songs off the aforementioned record, including "Monument", are played, imbued with a dream-like, fragile atmospherics that has difficulty connecting with the party-hungry crowd. They are bold enough to include some psychedelic jamming towards the end of their set, offering the audience sips of Slovenian wine. Prior to their concert, they spoke to us about artistic integrity and creation as an unfinished process, a baton that is passed onto the listener to process in their own way.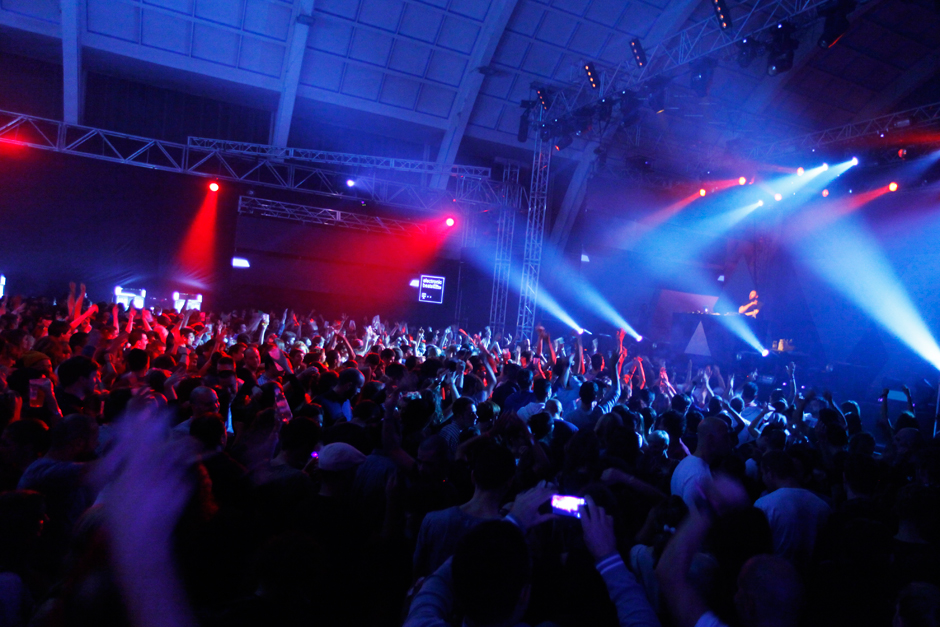 Fritz Kalkbrenner
Fritz Kalkbrenner, in a way, was like the antithesis of Efterklang. His stomping set interspersed with vocals was delivered to waves of jubilant party-goers, whisking them off to his sonic universe—exactly where they wanted to be—culminating with the evergreen "Sky and Sand". As the concluding tones of his biggest hit draw to a close, the room is ecstatic in communal unison. The evening is over, and Pavilion number nine of the Zagrebački Velesajam is now taking a well-deserved rest. Until next time, Zagreb! ~
Miss Zagreb? Head to one our other fall festivals, and stay tuned for live video footage from this event soon.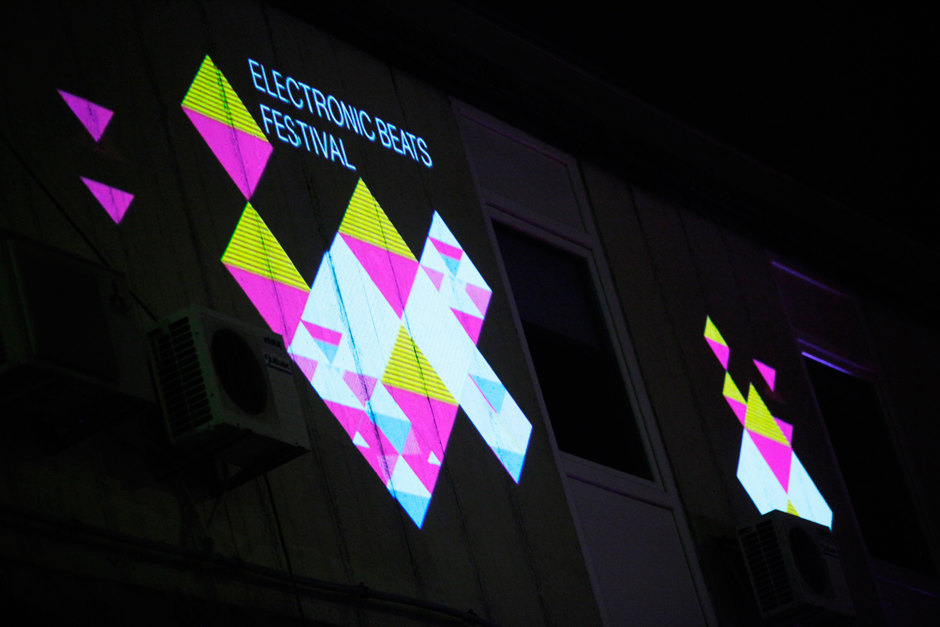 Published November 09, 2013.