Looking Back on EB Festival Cologne 2015 with Róisin Murphy, Howling, David August & More
Starting in Bratislava and moving on to Warsaw and Prague, EB stages have played host to some memorable performances throughout spring 2015 as part of our annual European tour.
And on Friday, we celebrated 15 years of EB concerts in Cologne and the end of the spring festival season with a bang. Luckily, photographer Peyman Azhari was on hand to snap some of the standout moments from the event, from Howling's smoke-filled stage to Róisin Murphy's crazy costumes.
A very special thank you to everyone for donating so heavily at our merch counter for the  Allerweltshaus foundation. We'll let you know how much we ultimately raised next week.
Broken Luxury
Discovered by the EB booking team last October in New York, Broken Luxury kept us entertained during the pre-show warm-up and changeovers throughout the night. The duo's eclectic choices alternated between hard bangers and soulful interludes, offset by pumping visuals from Julliard-trained artist Amariko.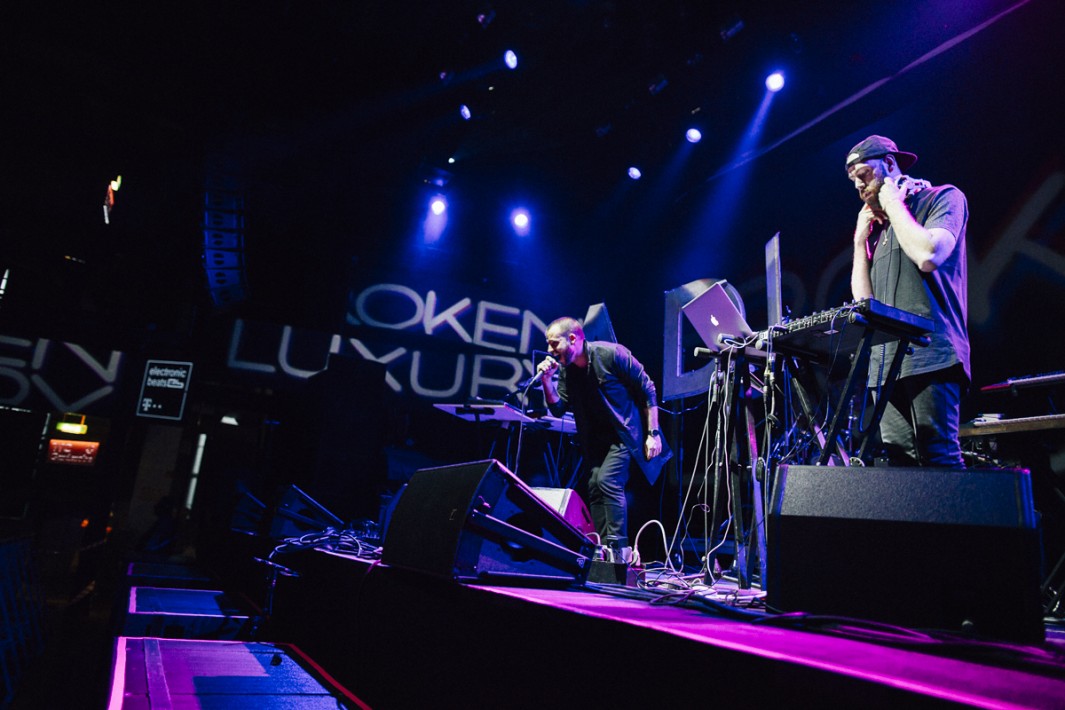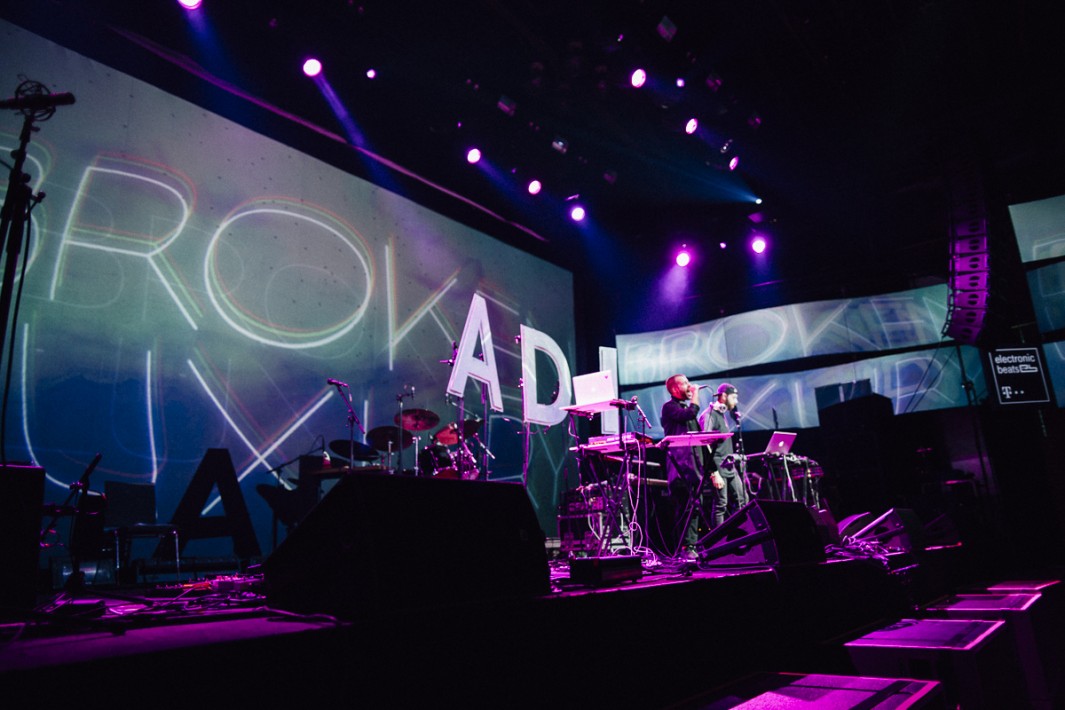 ADI
Back on the EB stage once again, the Israeli artist impressed with her growing oeuvre of new material, which included recently released material like "Chinatown " and her brand-new single "No More," due out in late summer 2015. ADI returns to Germany in July to kick off a nationwide tour.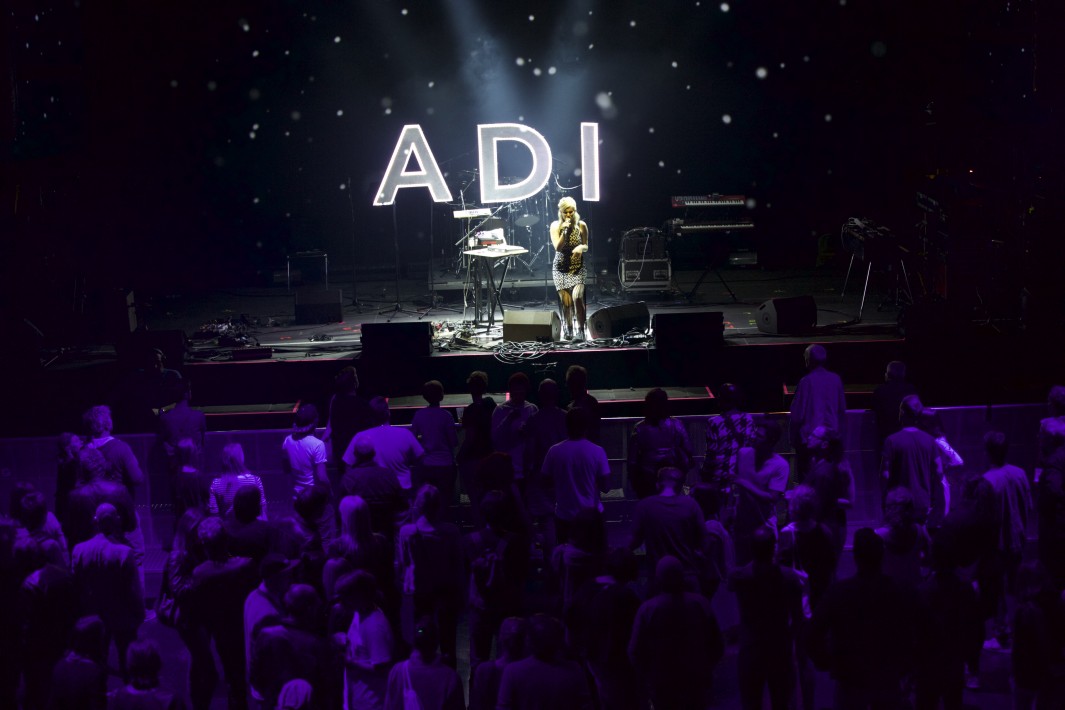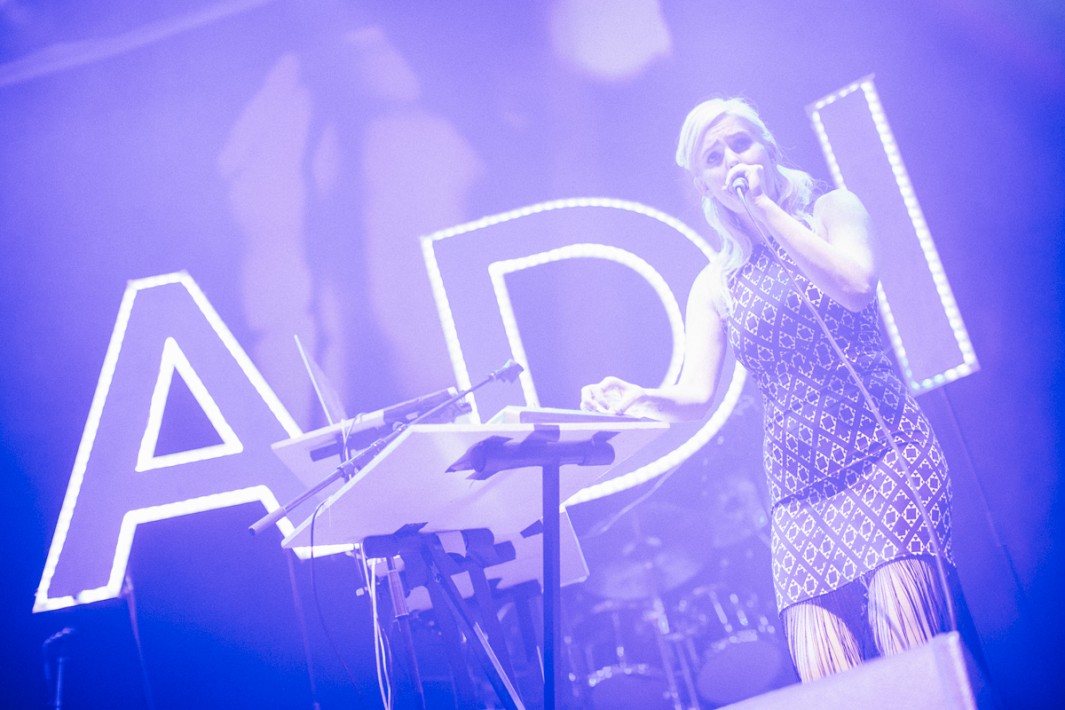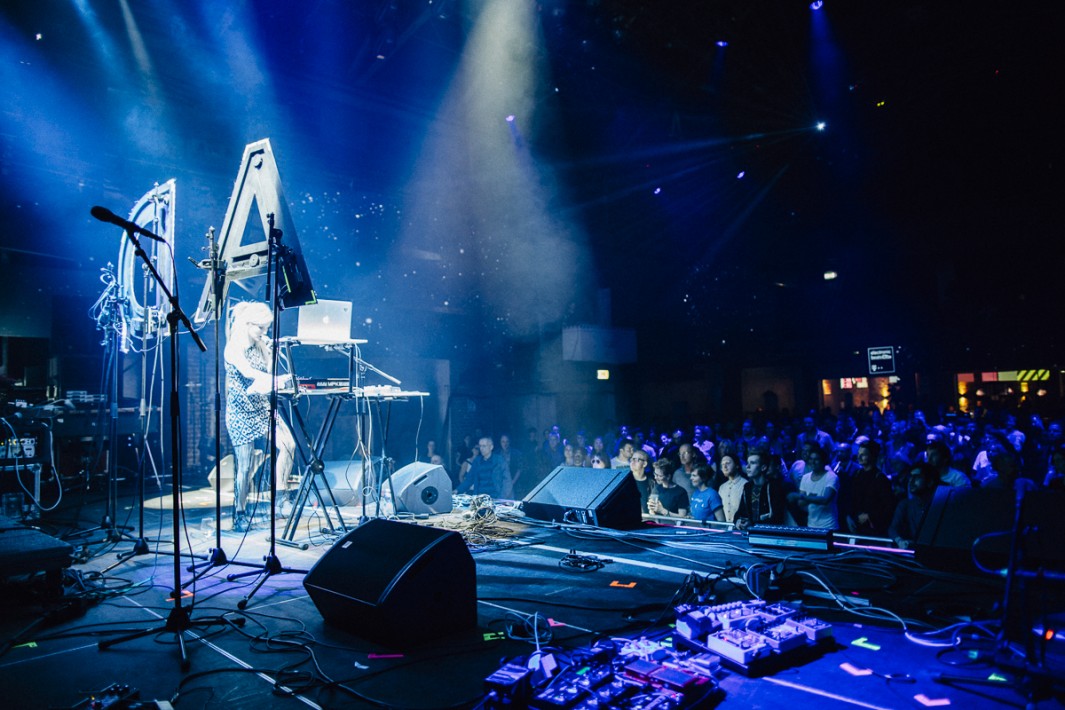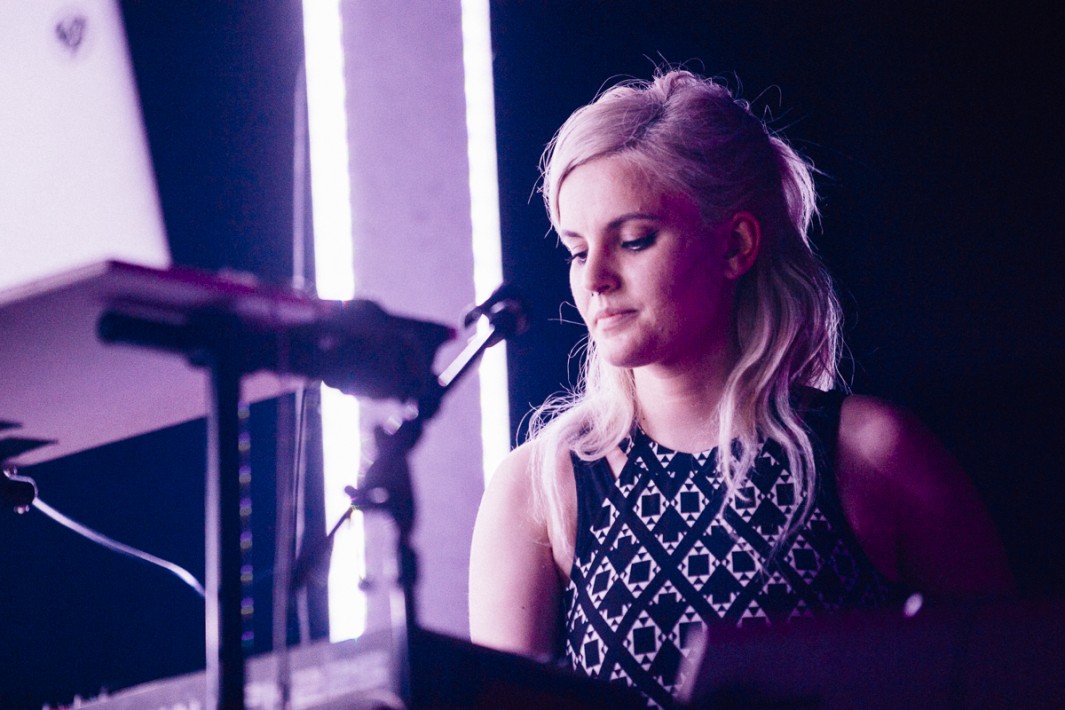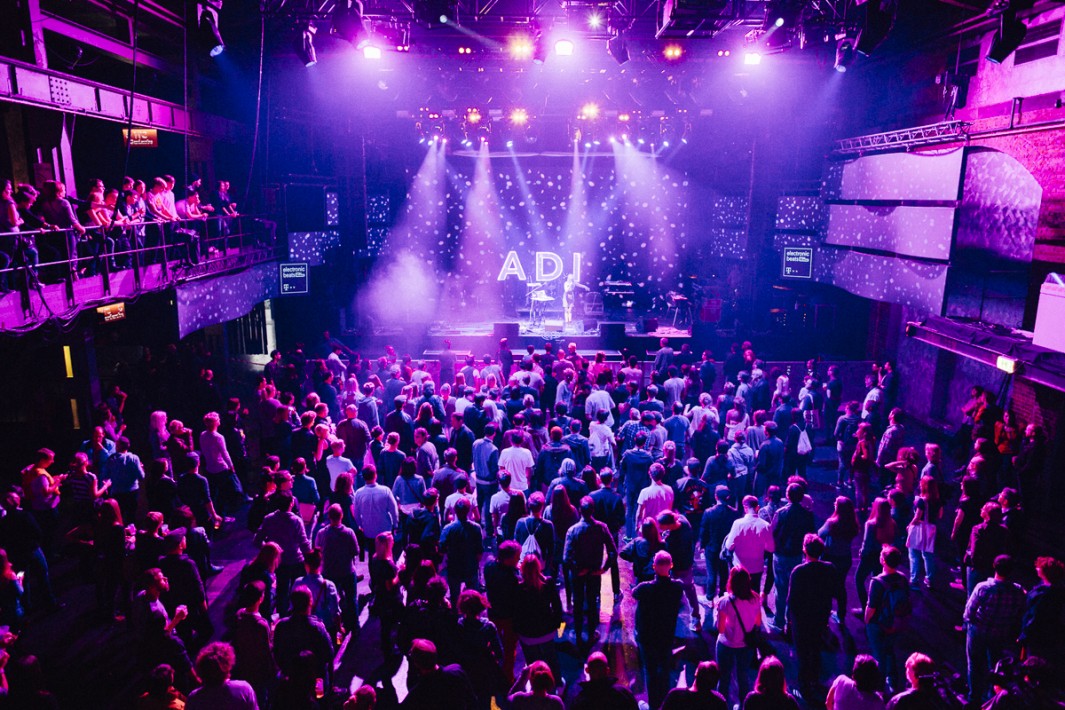 David August & Ensemble
Appearing live for only the second time ever alongside friends he's known since university—their debut gig was at Berlin's XJazz Festival last month—the performance from David August & Ensemble was groovy and slow. While the group never quite managed to secure a studio space to practice in, and is still in the process of fine-tuning, they were met with a warm, enthusiastic reception.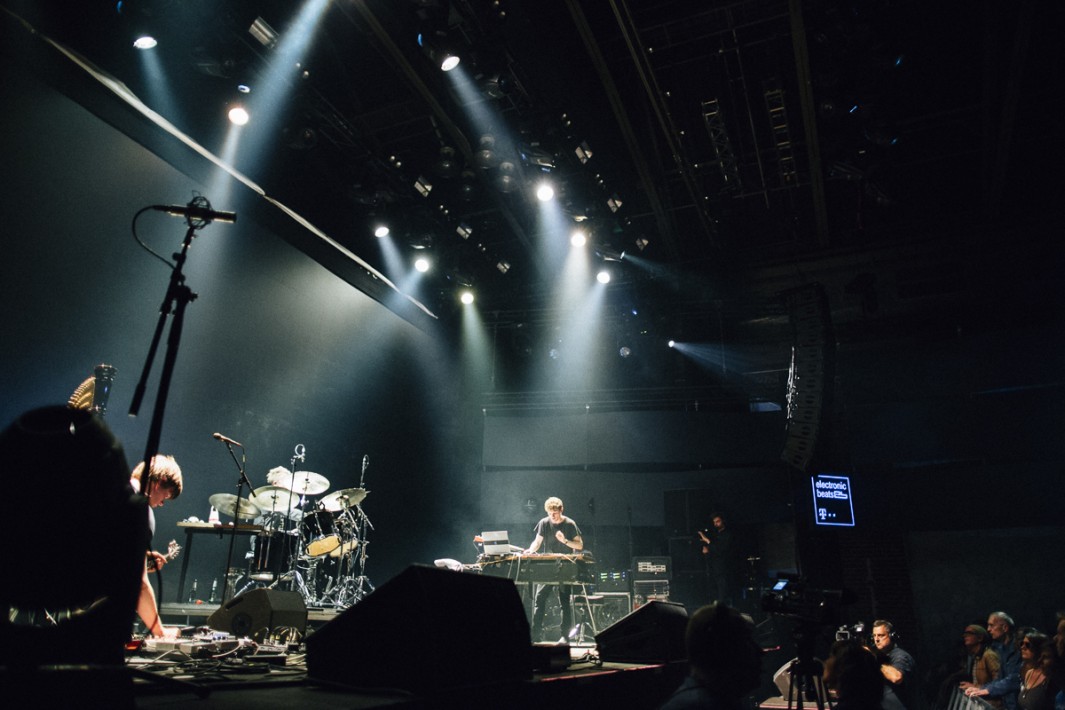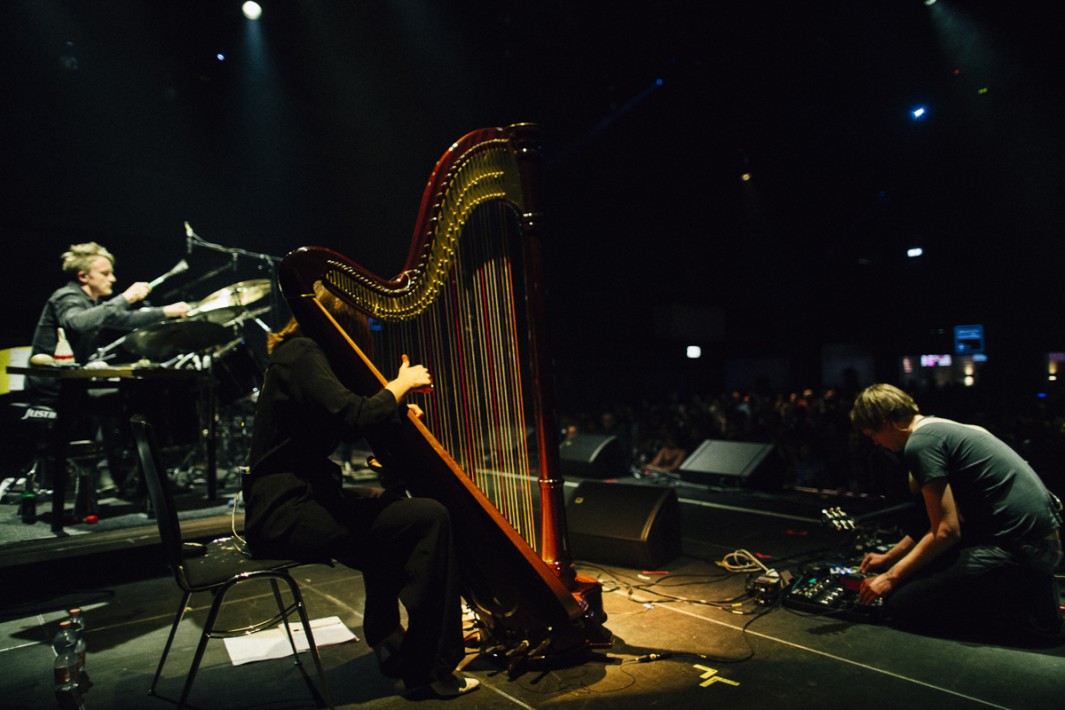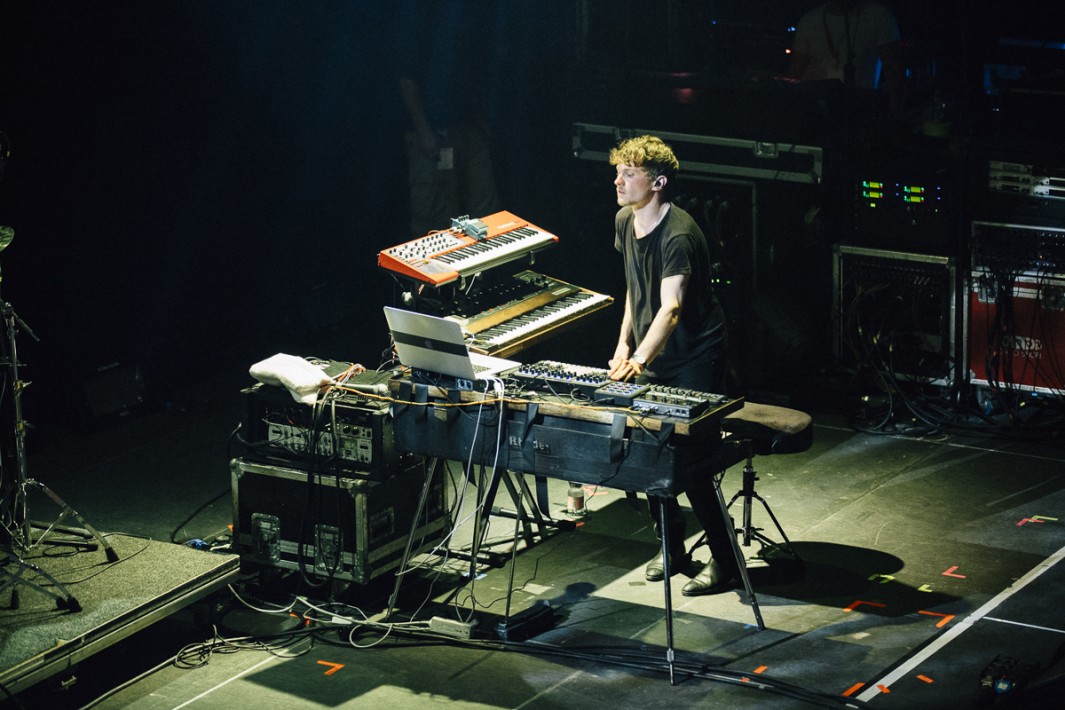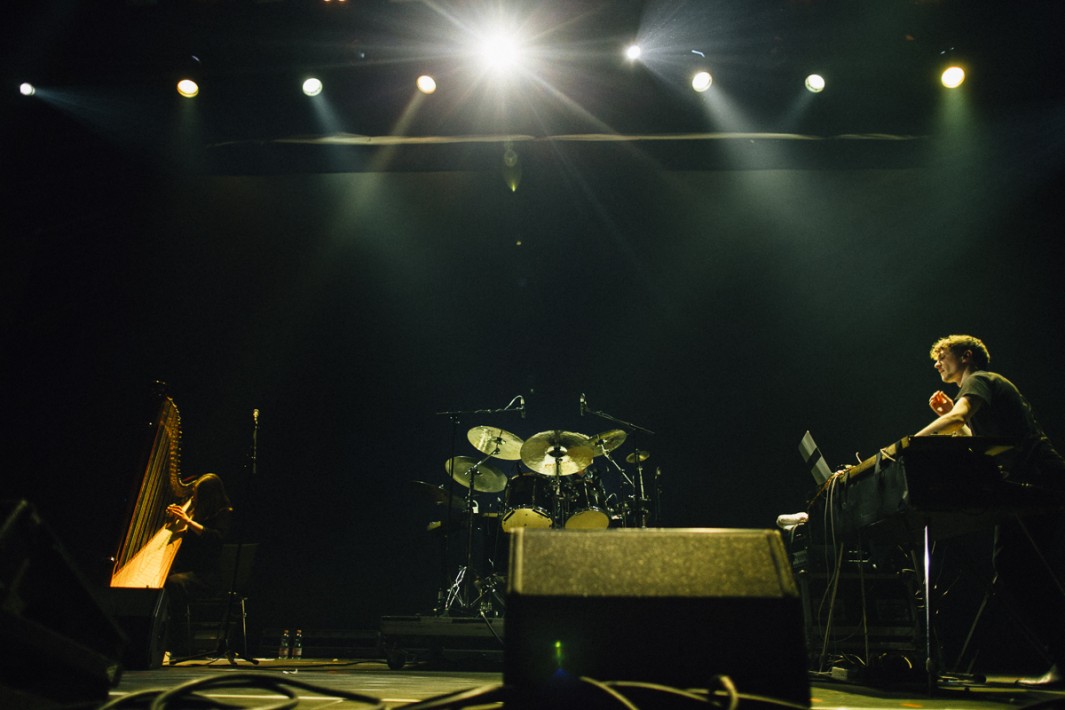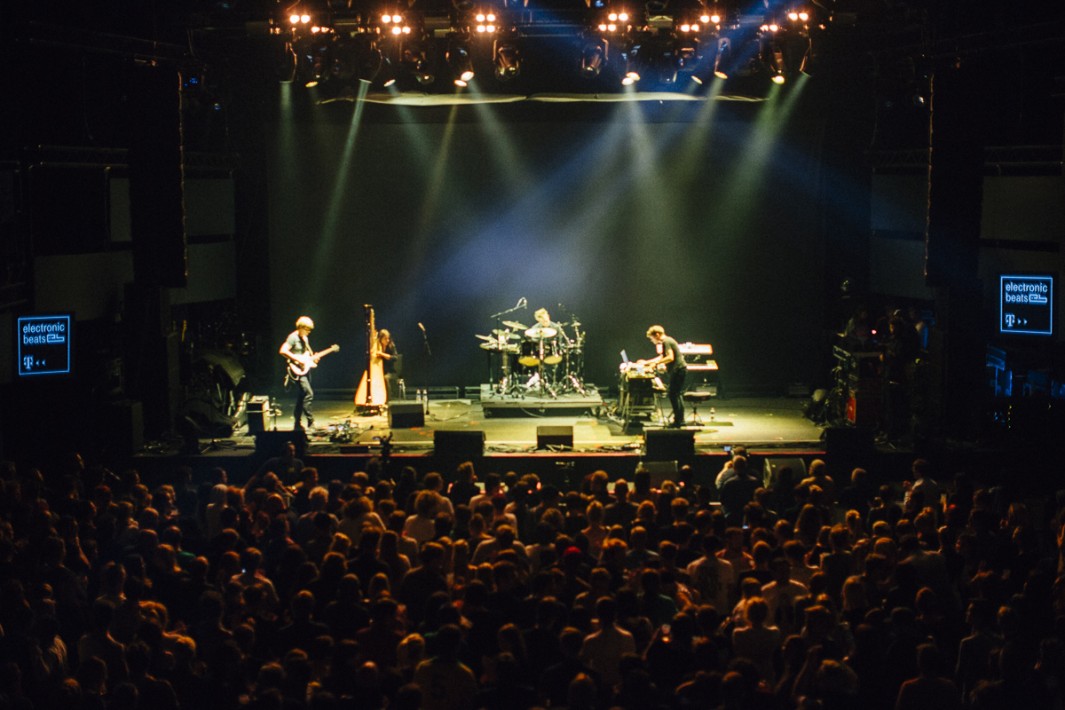 Howling
A smashing performance by Howling's Frank Wiedemann (of Âme) and The Acid singer Ry X got the crowd moving, with the switch to more upbeat, dancefloor-focused selections a welcome change. An impressive new light show suffered some slight technical difficulties and, from behind the haze created by the smoke machine, Ry acknowledged that this was one of the first tour dates. New interpretations of their material were performed in the good old slow-to-fast order, ending with the much-loved, slow-burning yet highly vibrant anthem "Howling."
Howling's current tour is being presented by Electronic Beats; find more details here. Catch them if you can—it's worth it!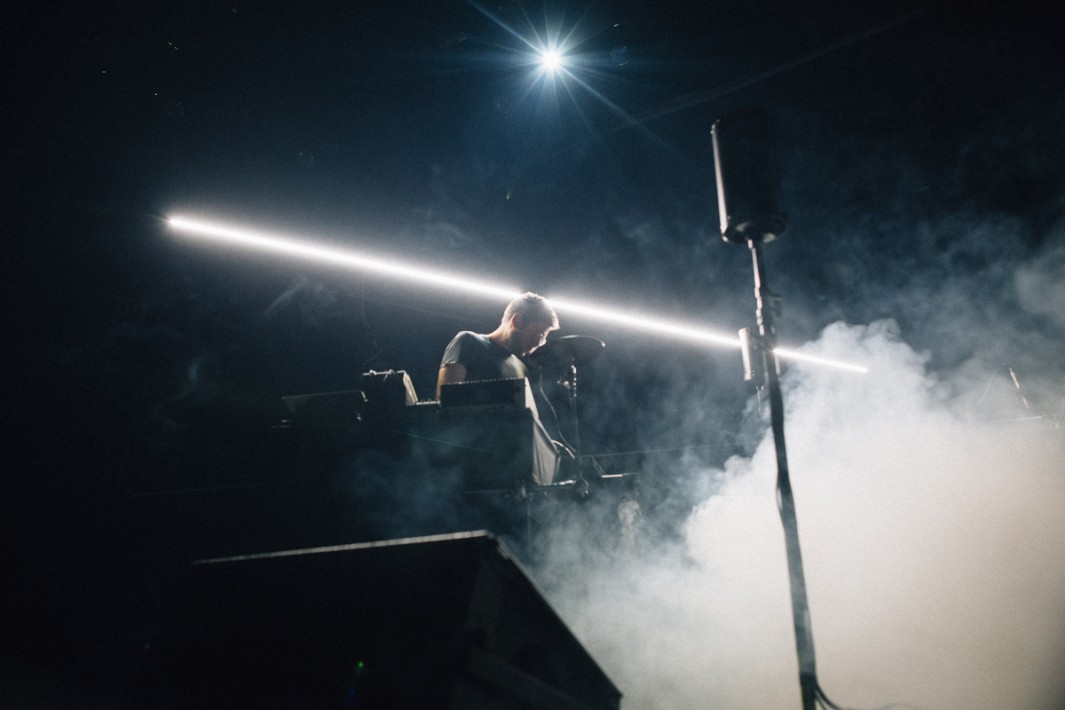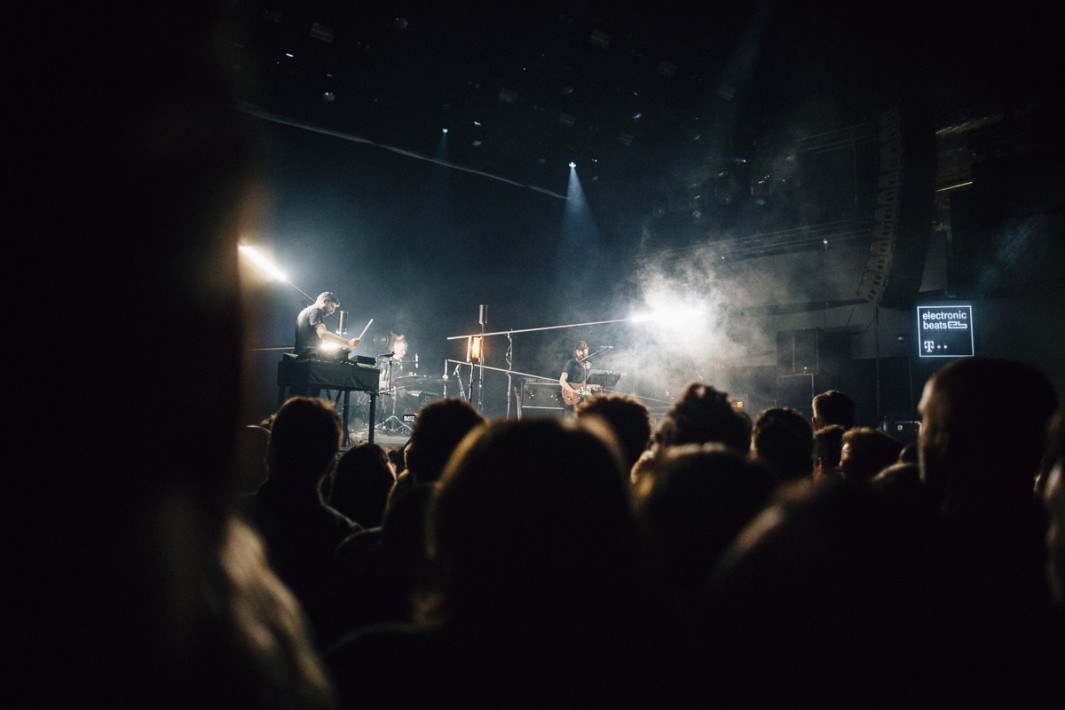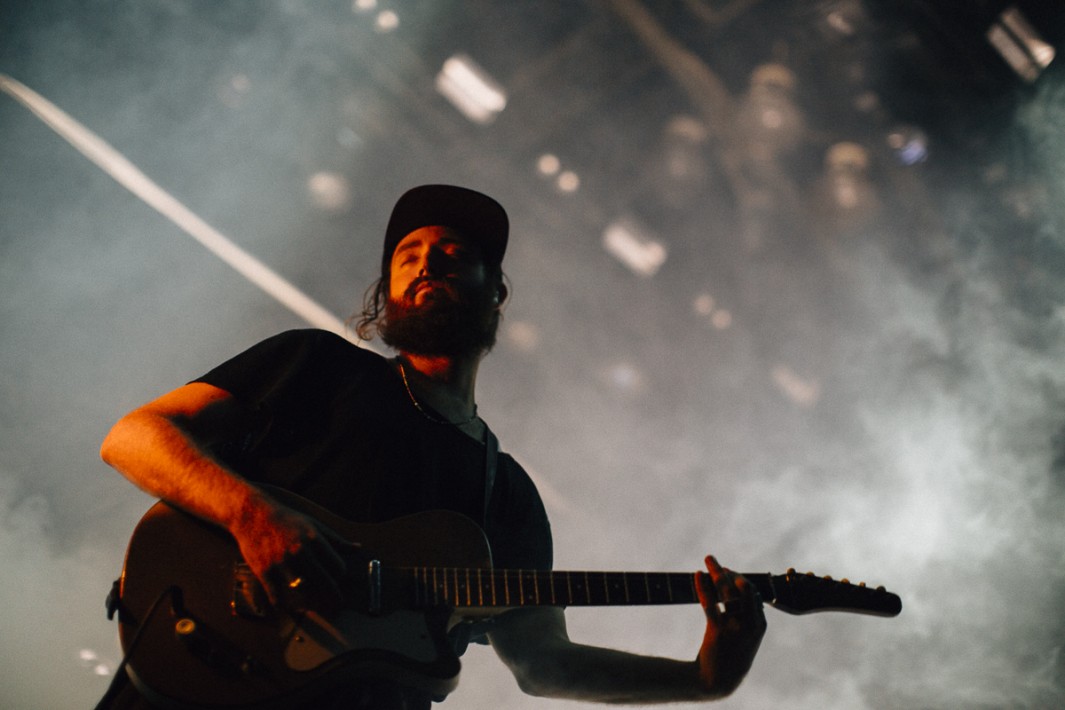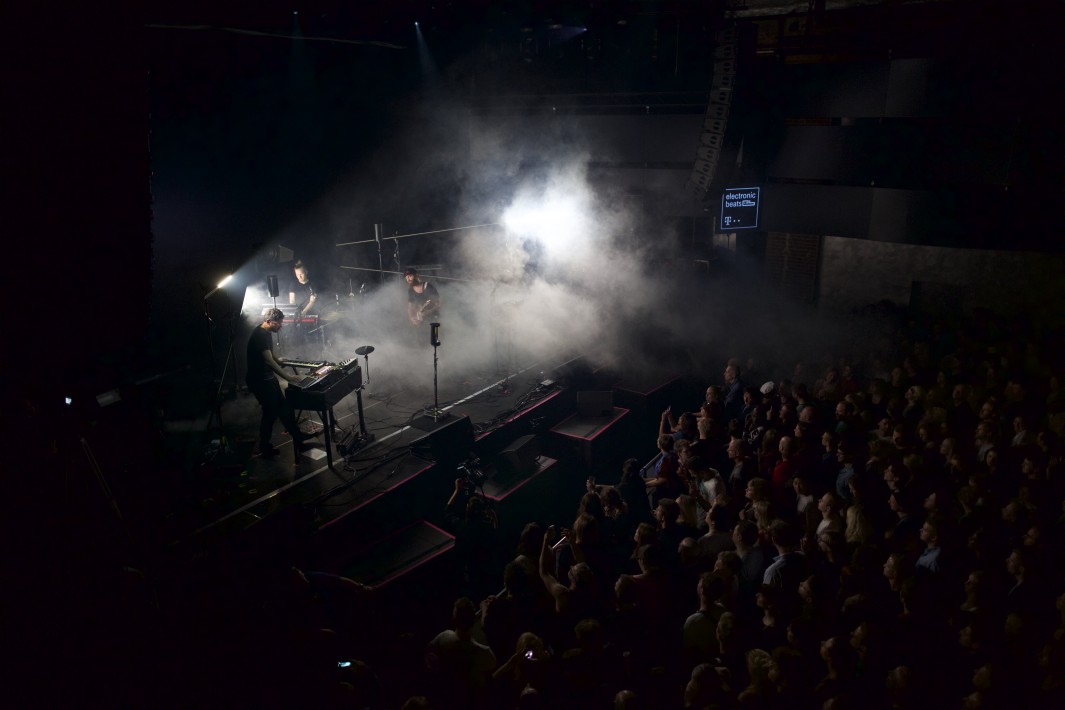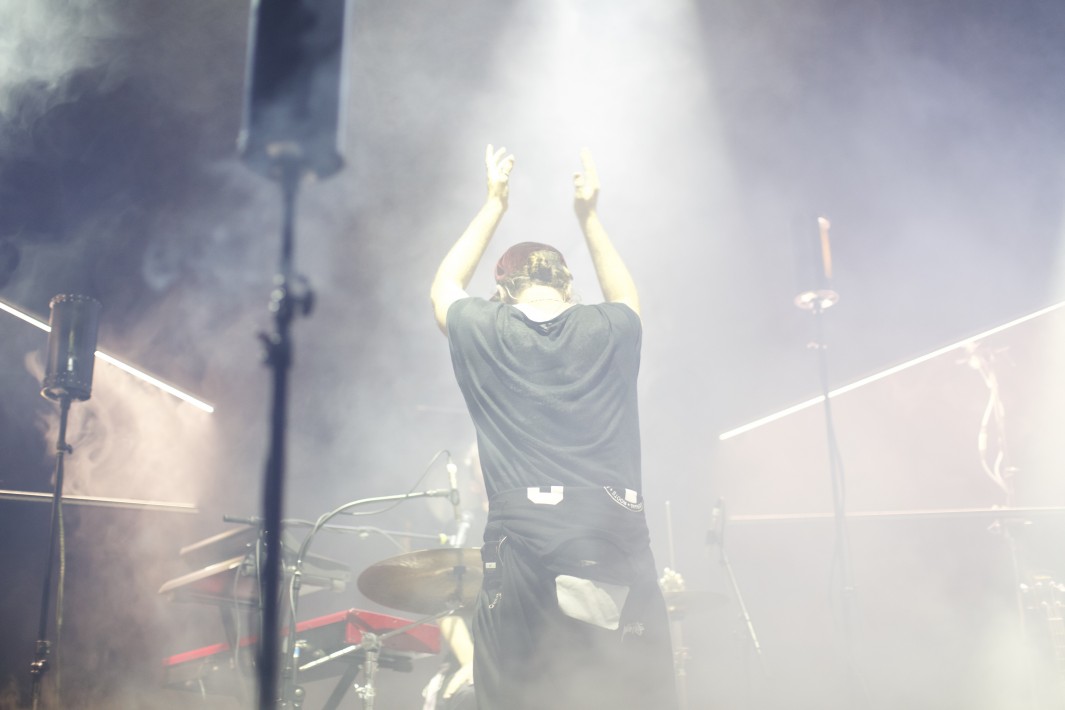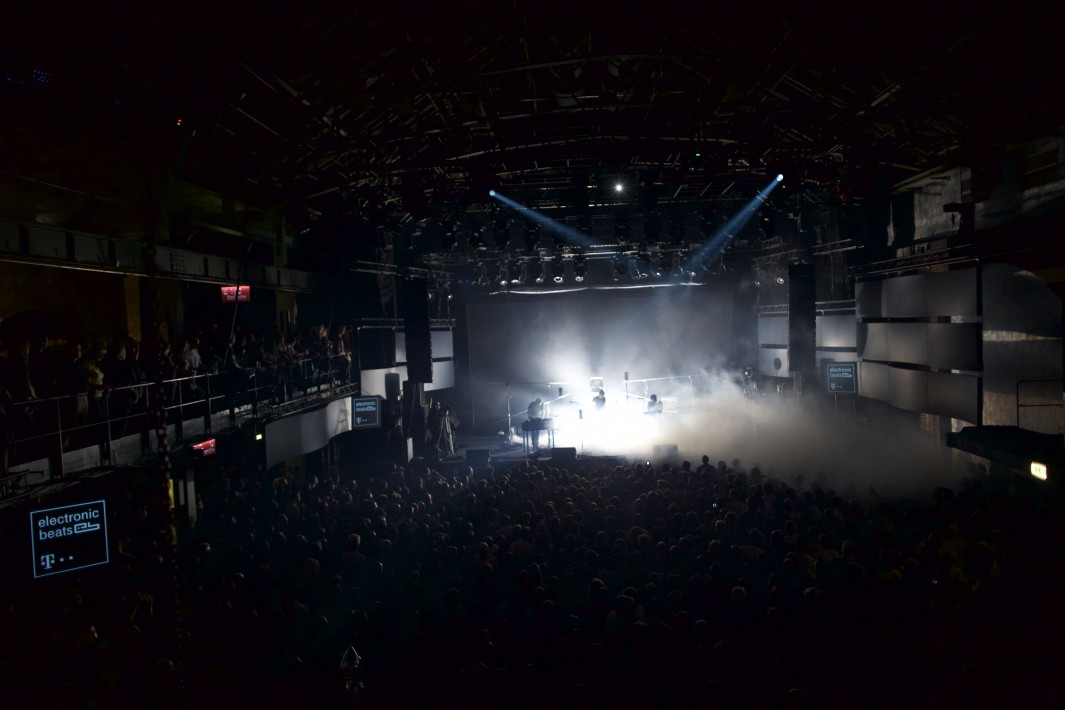 Django Django
A highly energetic performance from Django Django kept the crowd moving, with percussionists wielding cowbells and dynamic drum routines. The four members of the Scottish band are excellent performers, offsetting guitar riffs and heavy bass and drums with quirky banter and Beatles-style harmonies. For a quick glimpse at Django Django live, head here; for the crowd's response, head here.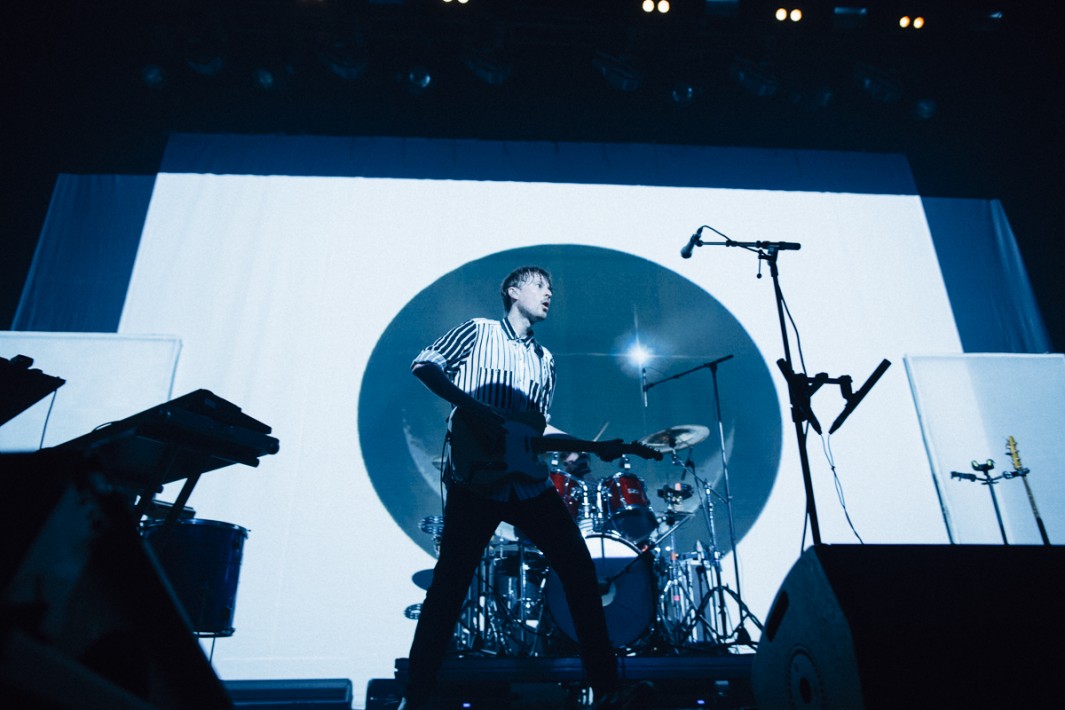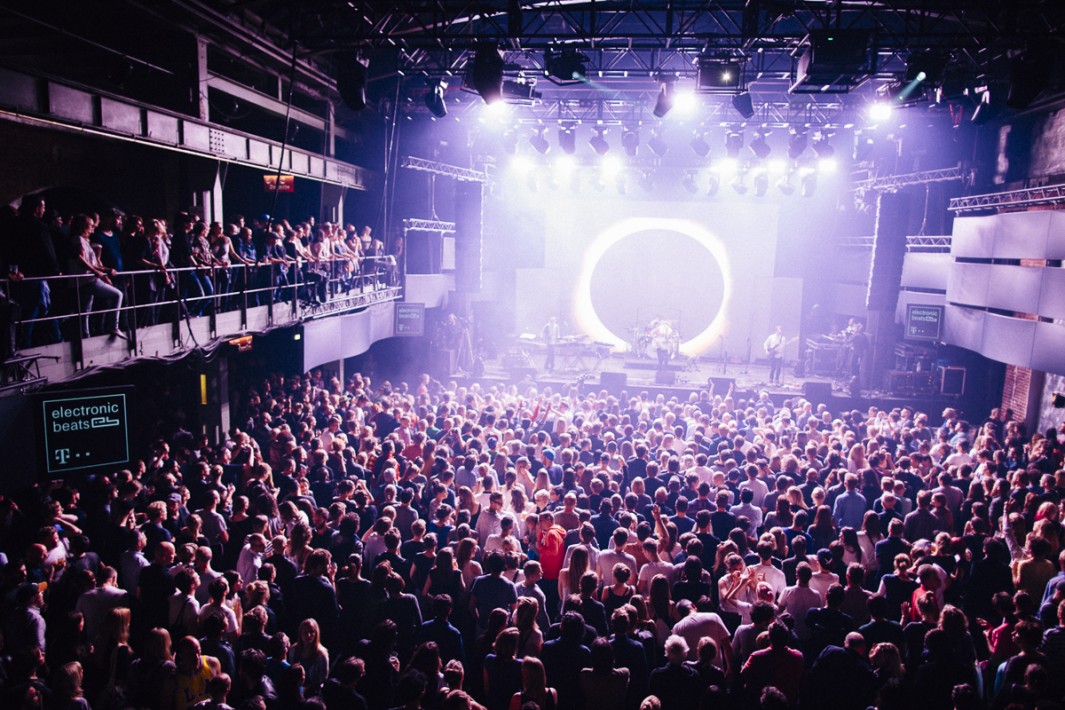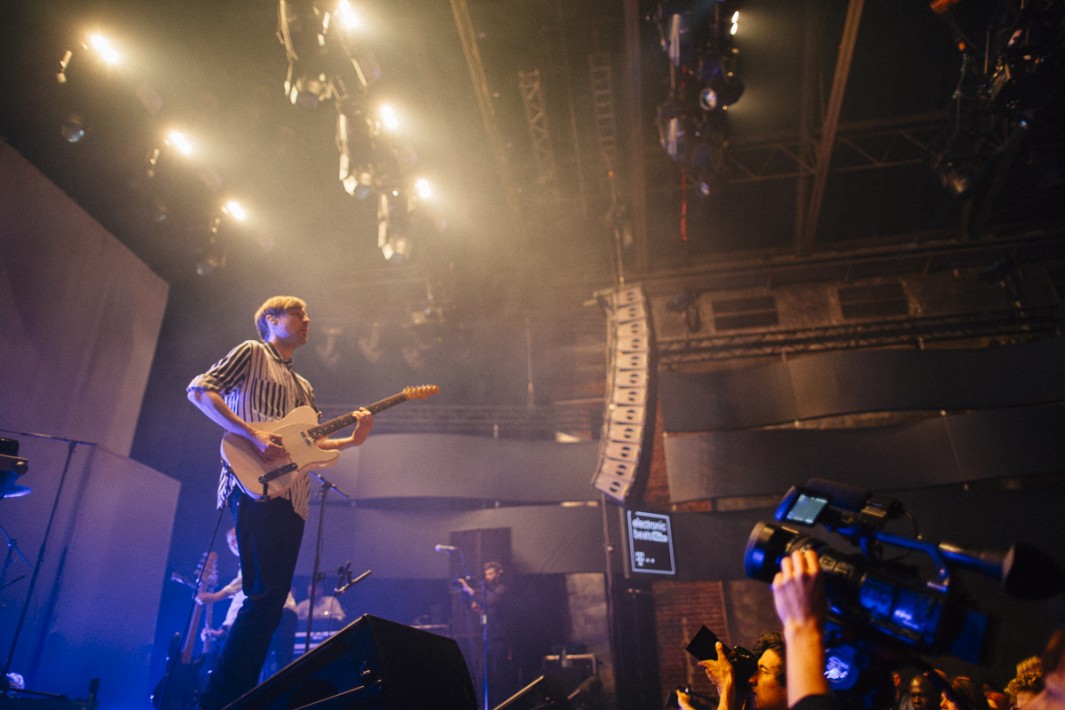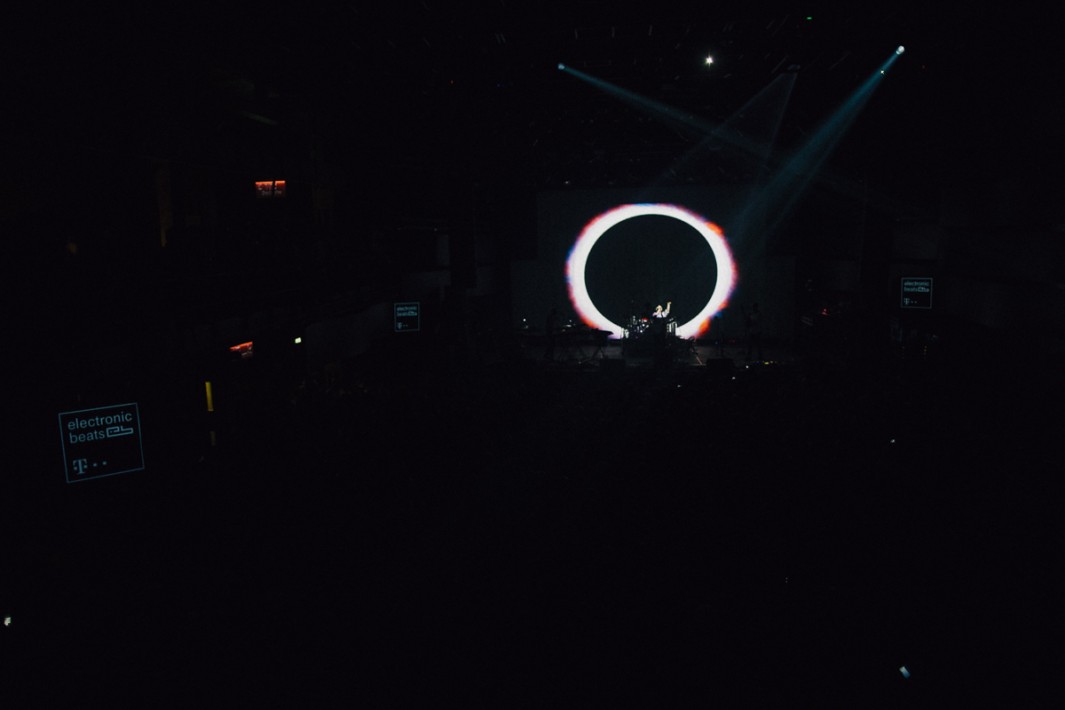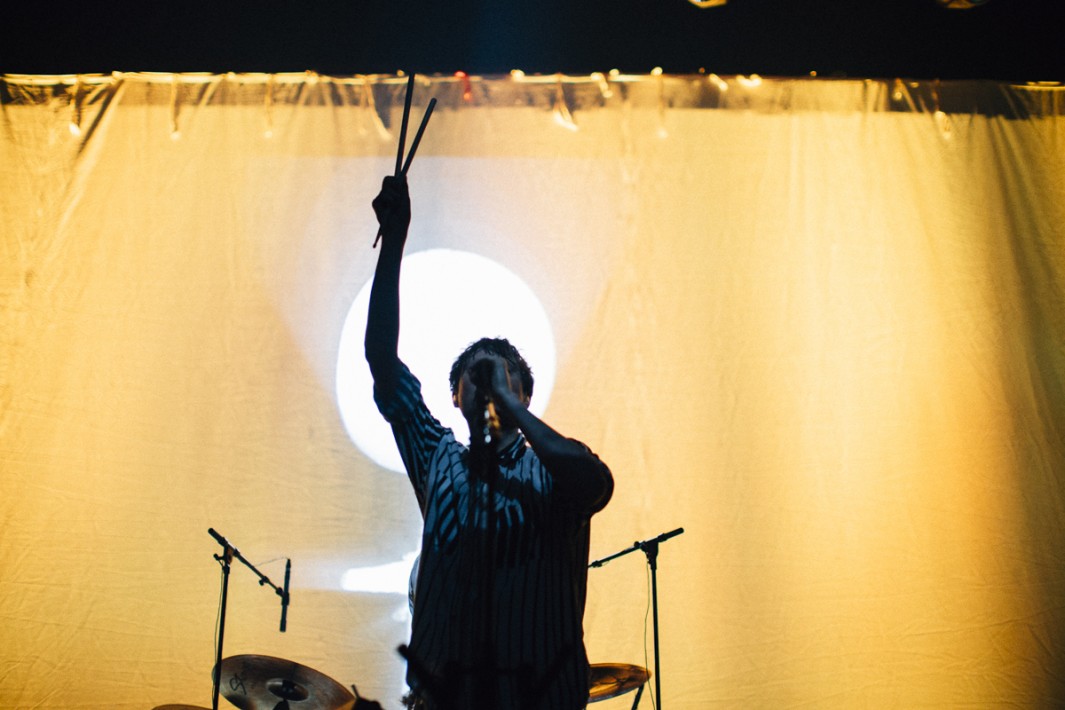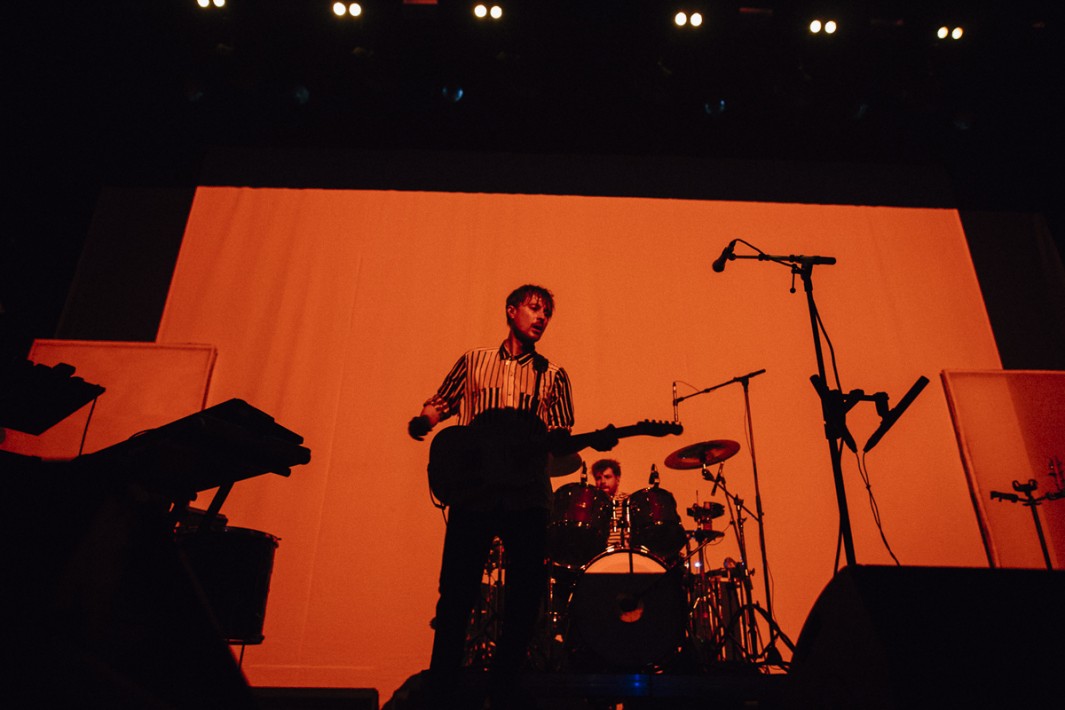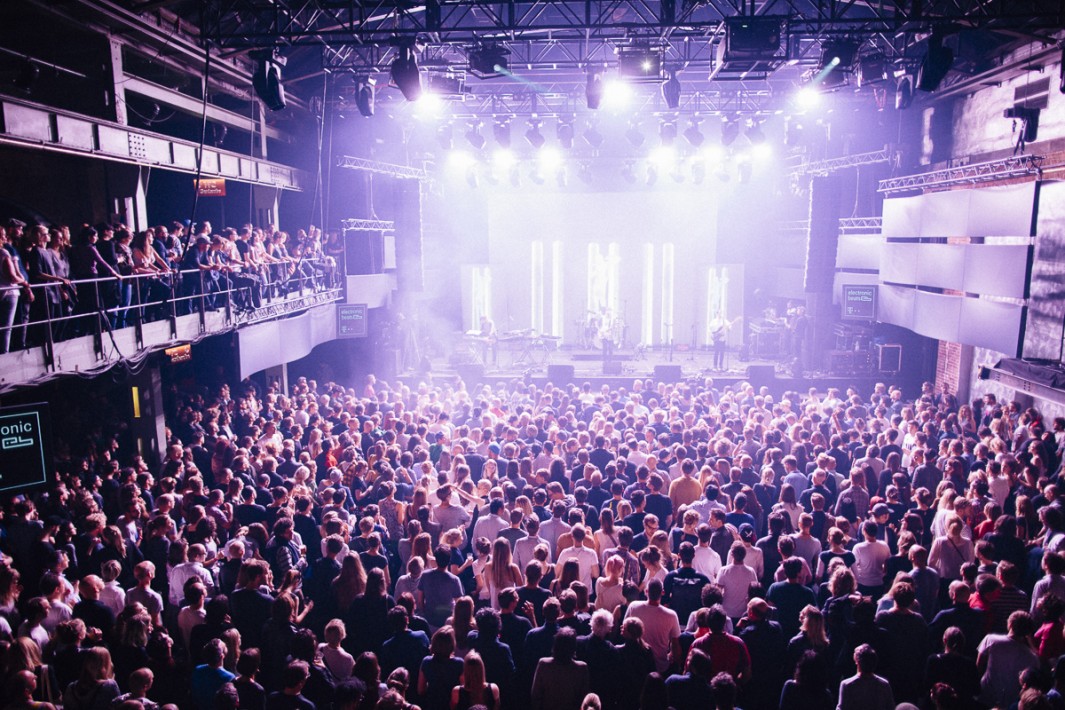 Róisin Murphy
Closing out the night, Róisin Murphy's jazzy electro-pop show was backed by a full live band. A seasoned performer, Murphy kept things interesting by appearing in various masks and costumes and with props throughout her show. At one point, she danced with a teddy bear, which she then tore open to pull out a scarf. Musically, her set included frequent minute-long instrumental interludes but relished in sensory overload overall: an art show-concert hybrid.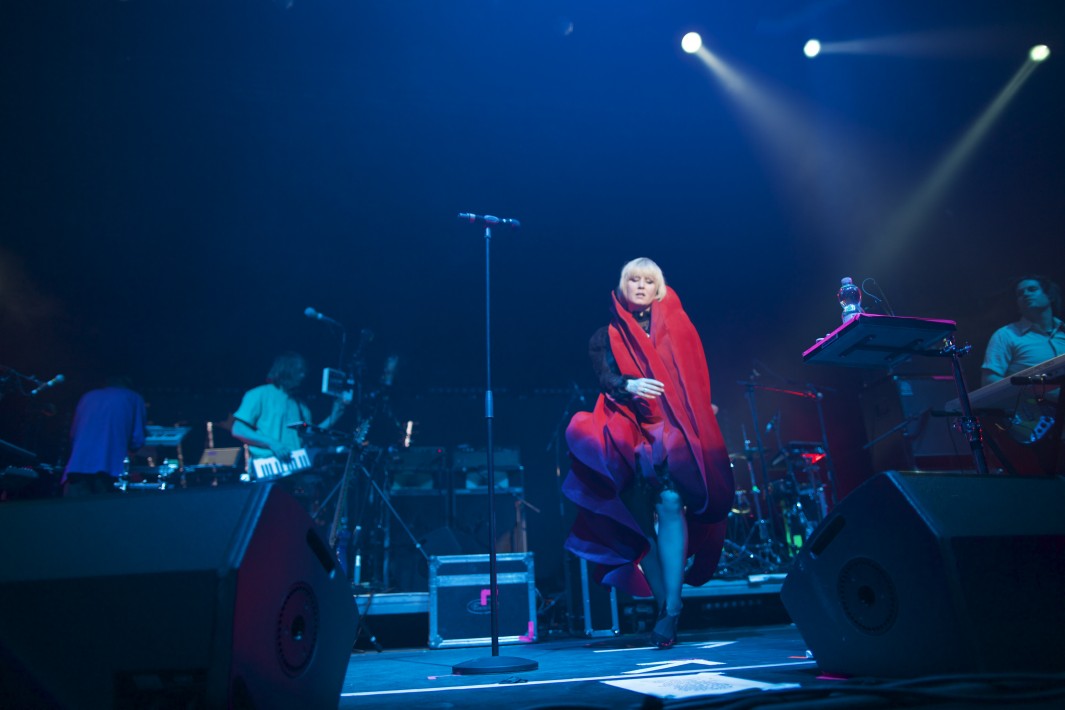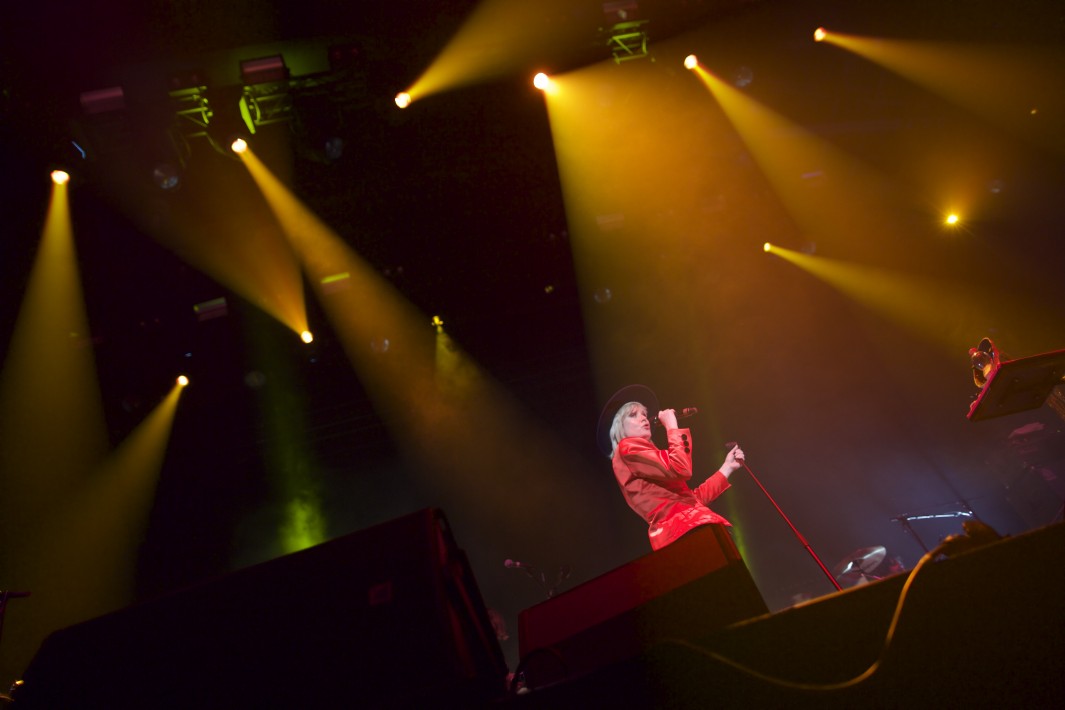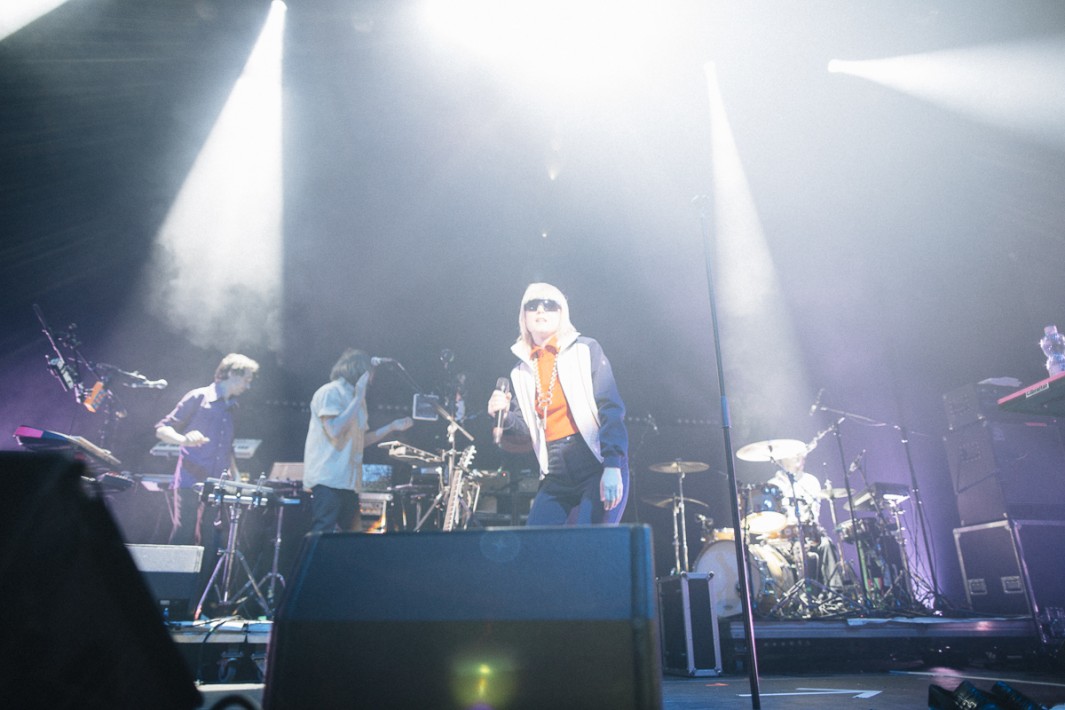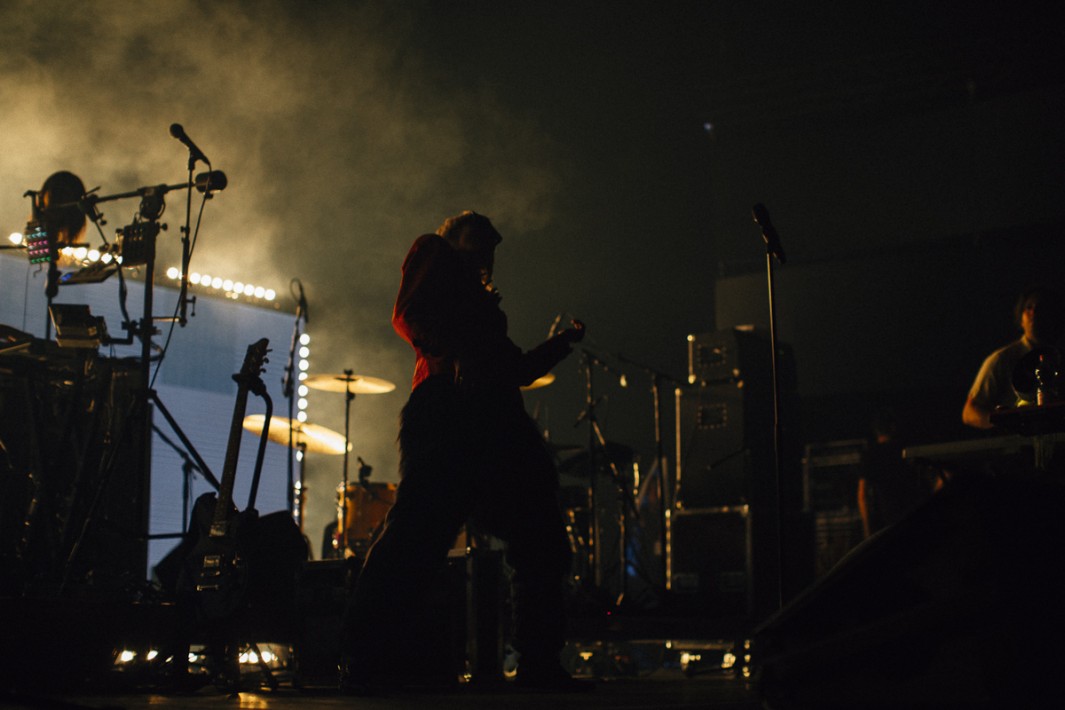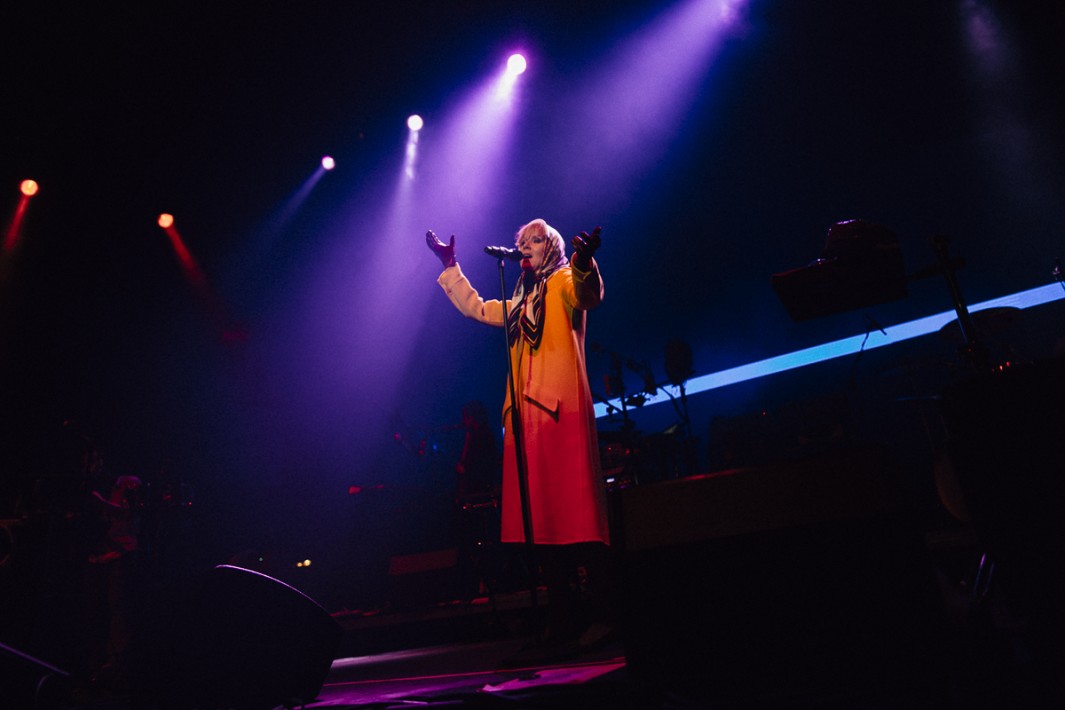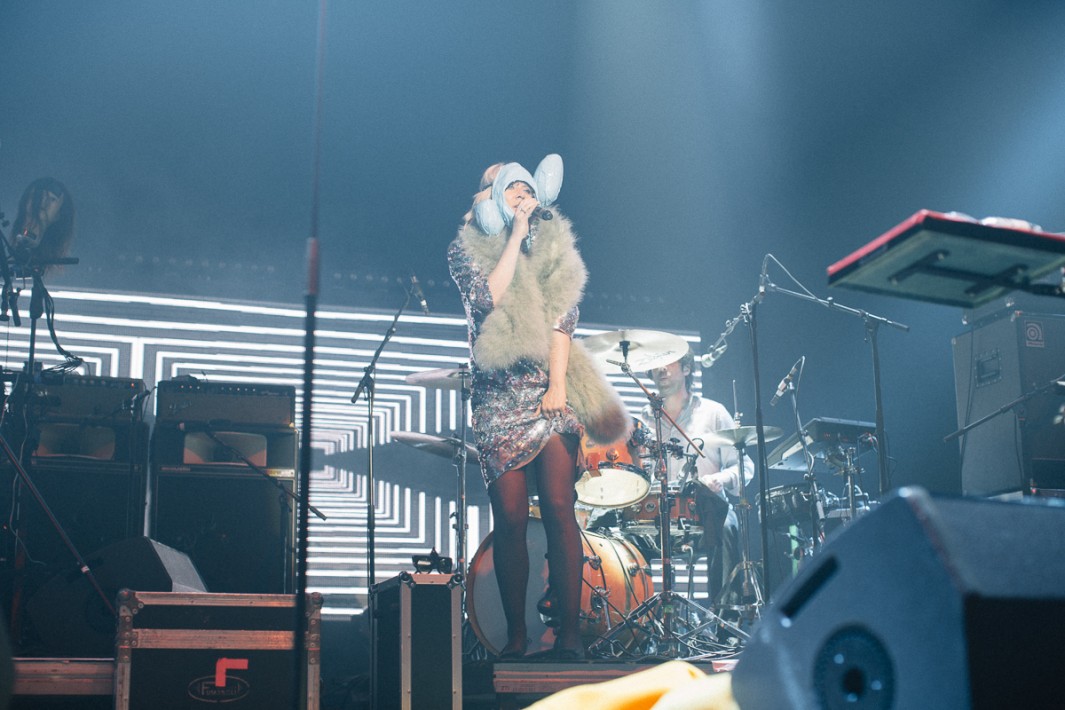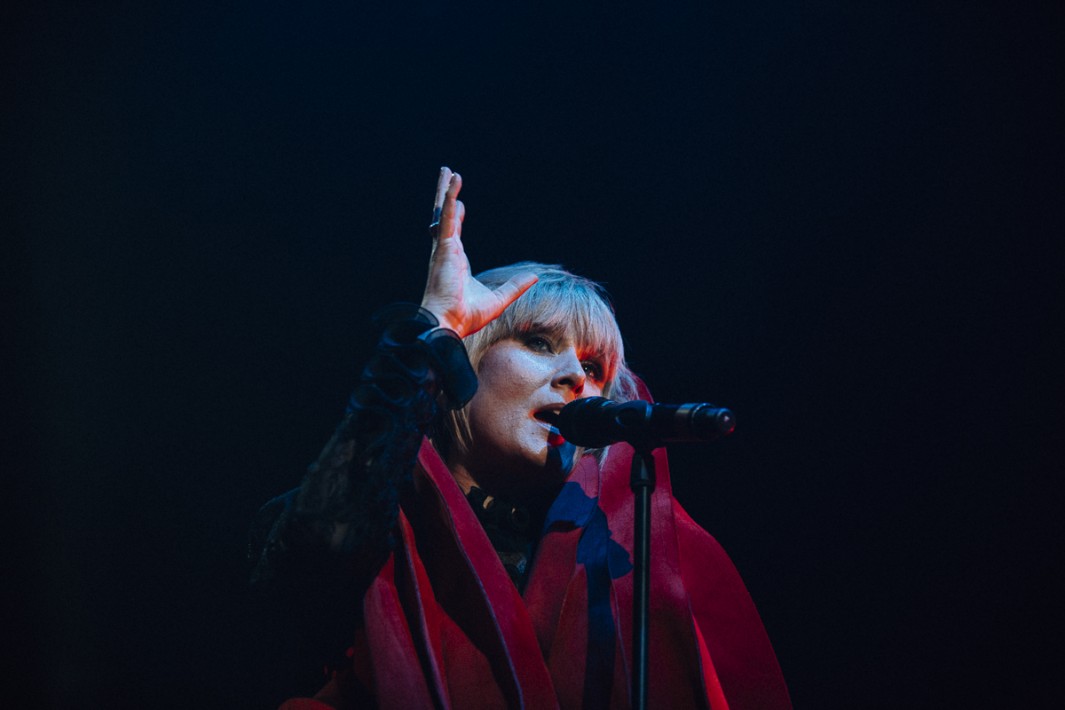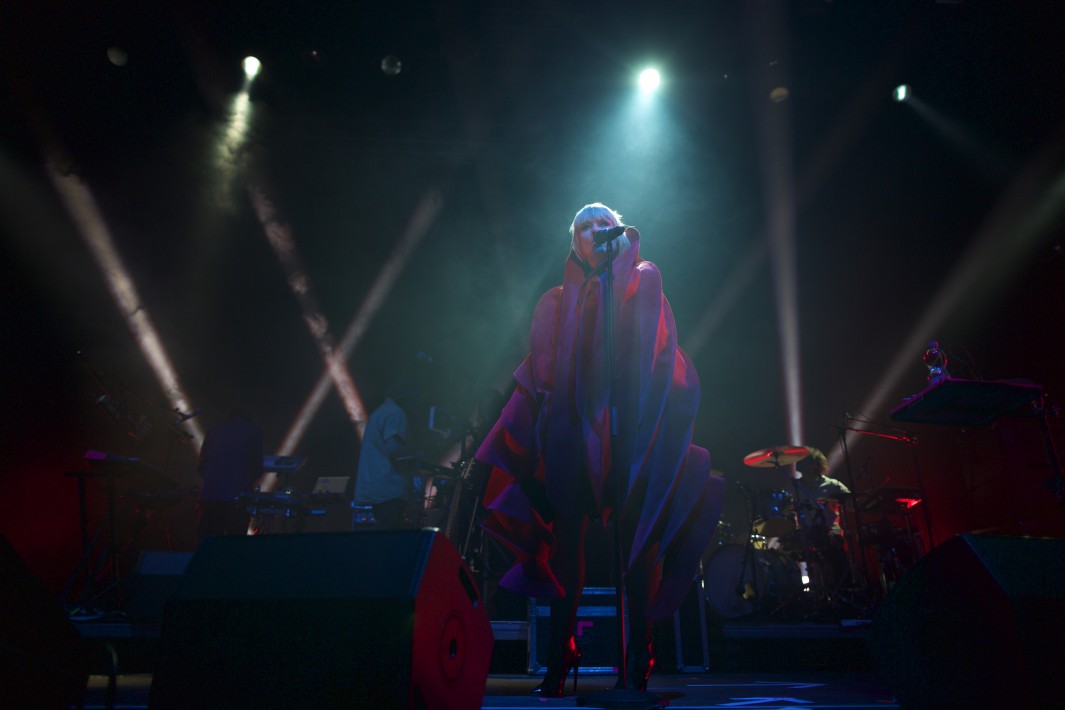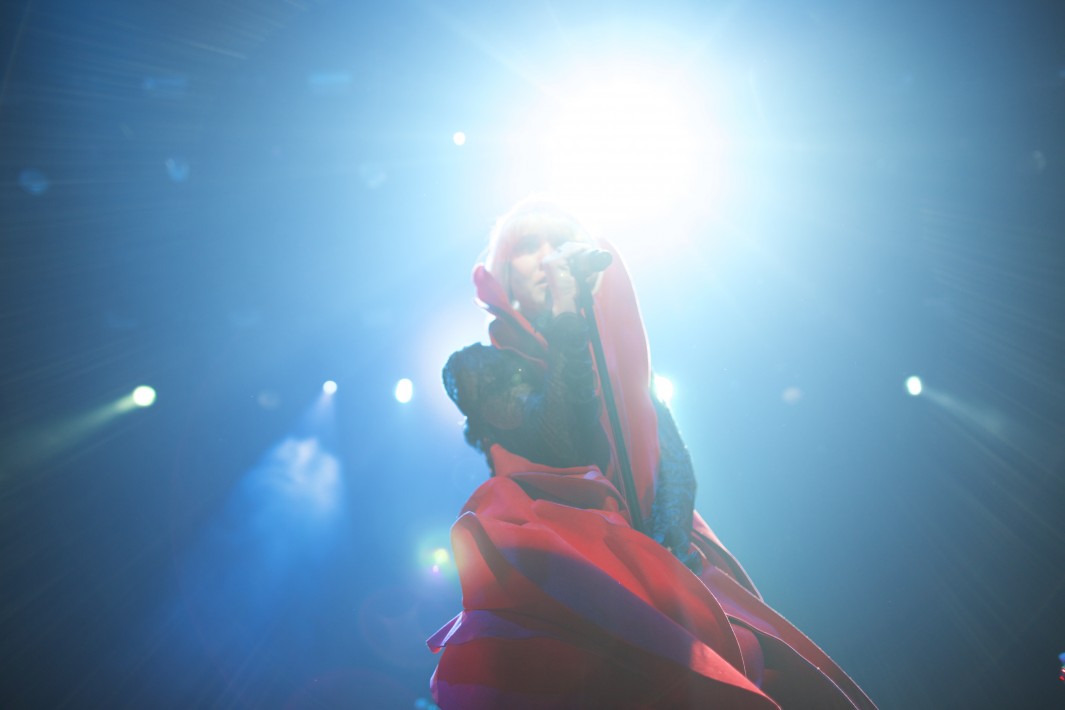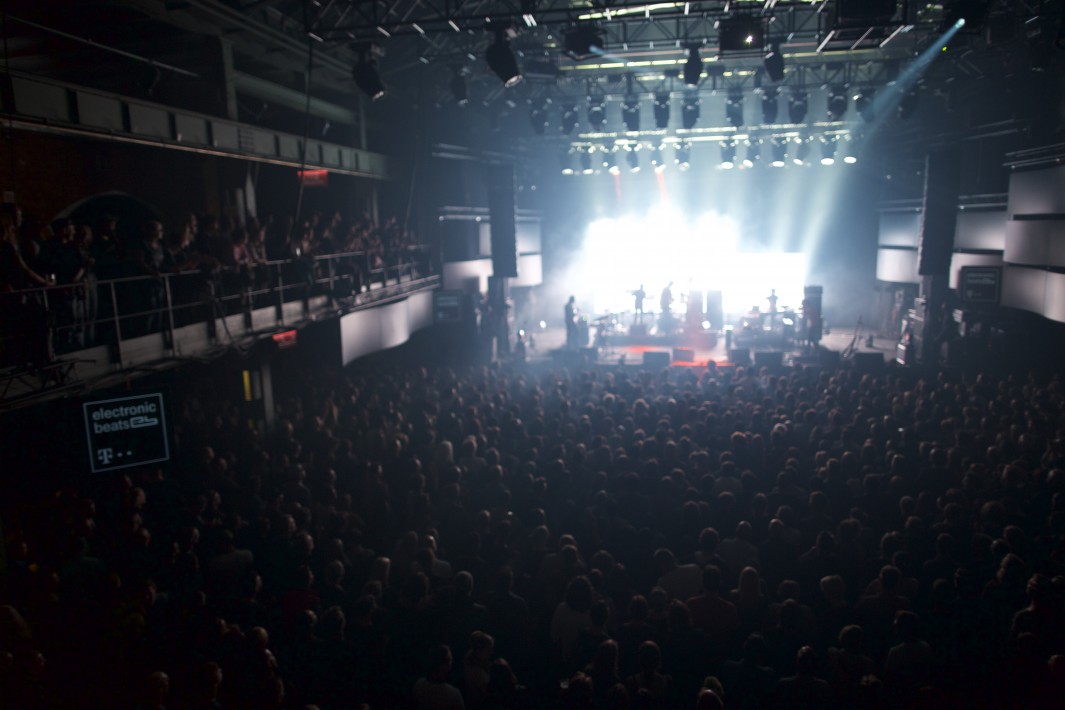 Video from all the performances will be uploaded to the EB site in the coming weeks, and we'll be announcing the fall festival program very soon!