Why Prague's Lunchmeat Festival Is An Overlooked Gem
What started in 2010 as a small A/V session that highlights visual artists has since developed into a carefully curated experimental festival that holds its own among global competitors. Although it's musical program only runs for one day, it offers an astonishingly diverse lineup of top-tier musicians paired with a roster of some of the most innovative visual artists working today. Located in a former business complex turned underground cinema and rave space, one can almost see the ghosts from parties past wandering its labyrinthine halls. We travelled to Prague for the seventh edition and navigated our way through one long, crazy night. Here are our key takeaways.
THINGS WE EXPECTED:
1. The lineup was stacked. Now in its seventh year, Prague's Lunchmeat Festival put together an impressively diverse lineup of headliners that filled three floors. This roster included dark and noisy techno veterans like SHXCXCHXSH, Samuel Kerridge and Silent Servant as well as more abstract, deconstructed fare from the likes of patten, Ziúr, Amnesia Scanner and Kablam. It still amazes us that they somehow packed all of these sounds into just a single evening.
2. The venue was amazing. The night's festivities were held in a labyrinthine space that was once an office complex and later, an underground cinema. Its interior maze was full of sonic surprises: with its squeaking parquet floor and elevated stage, the main room had the feel of an old-school gym or mid-century auditorium.
3. The beer in Prague was great. Nothing to add to that.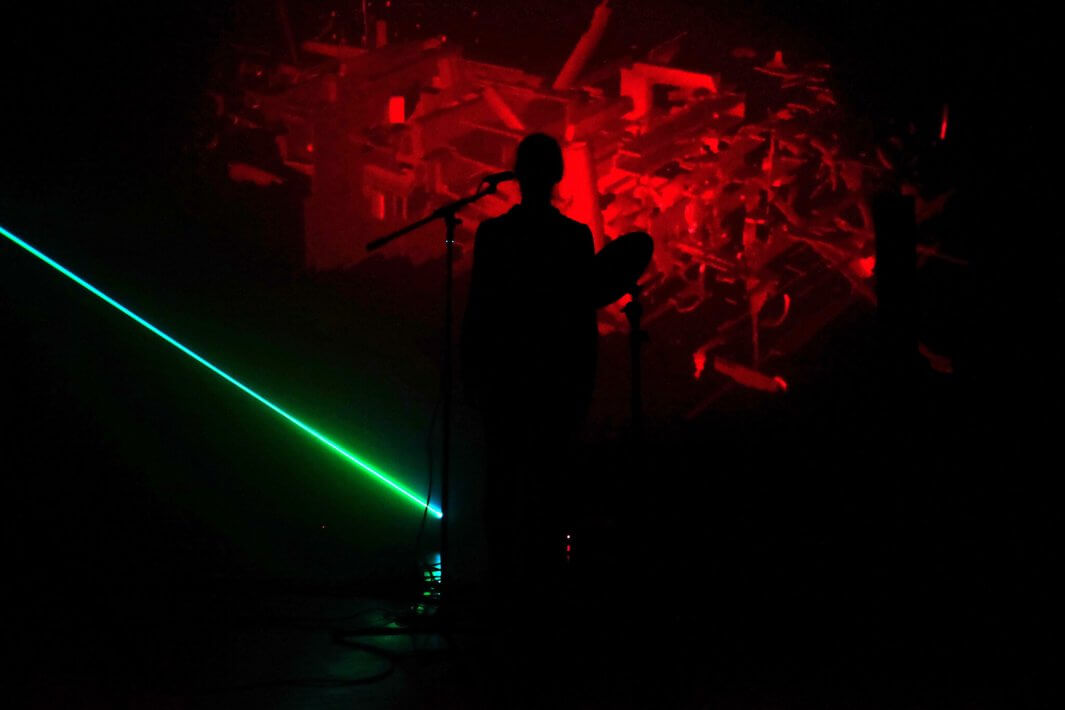 THINGS WE DIDN'T EXPECT:
1. Ziùr was so ridiculously good. She went above and beyond our already high expectations to deliver the absolute highlight of the entire festival. She managed to reinvigorate our faith in deconstructed club music—which, let's be honest, seems generally caught in a loop of self-referentiality and commercial R&B beat irony at the moment. By contrast, her approach felt fresh in the way it injected a human element into her fragmented audio vignettes. There was a certain punkiness to it: her sound is not cold, sterile or HD, but rather burning with honesty and full of weirdly analog energy.
2. The concept of an A/V festival can still feel exciting. This shouldn't have been as much of a surprise as it was, as Lunchmeat Festival evolved from Prague's Lunchmeat A/V Sessions, which have always aimed to connect modern music and visual art by way of totally unique and specially paired A/V sets. But because we're based in Berlin, we've seen our fair share of interesting interplay between light and sound, and this was a step beyond the norm. Each performance had its own seemingly custom-tuned visual display that seemed to accompany each note perfectly. It heightened the extraordinariness of the space and created a total sensory experience that we won't forget anytime soon.
3. That Objekt would play long past daybreak. Going into this event, we knew that Objekt's closing set would be a highlight. And his unrelentingly fearless approach to weirdly futuristic house and techno kept us dancing way longer than we expected. He hopped on the decks at 5 a.m. and pushed a floor of diehard dancers almost to noon. By the time he was done there was only a handful of exasperated ravers left.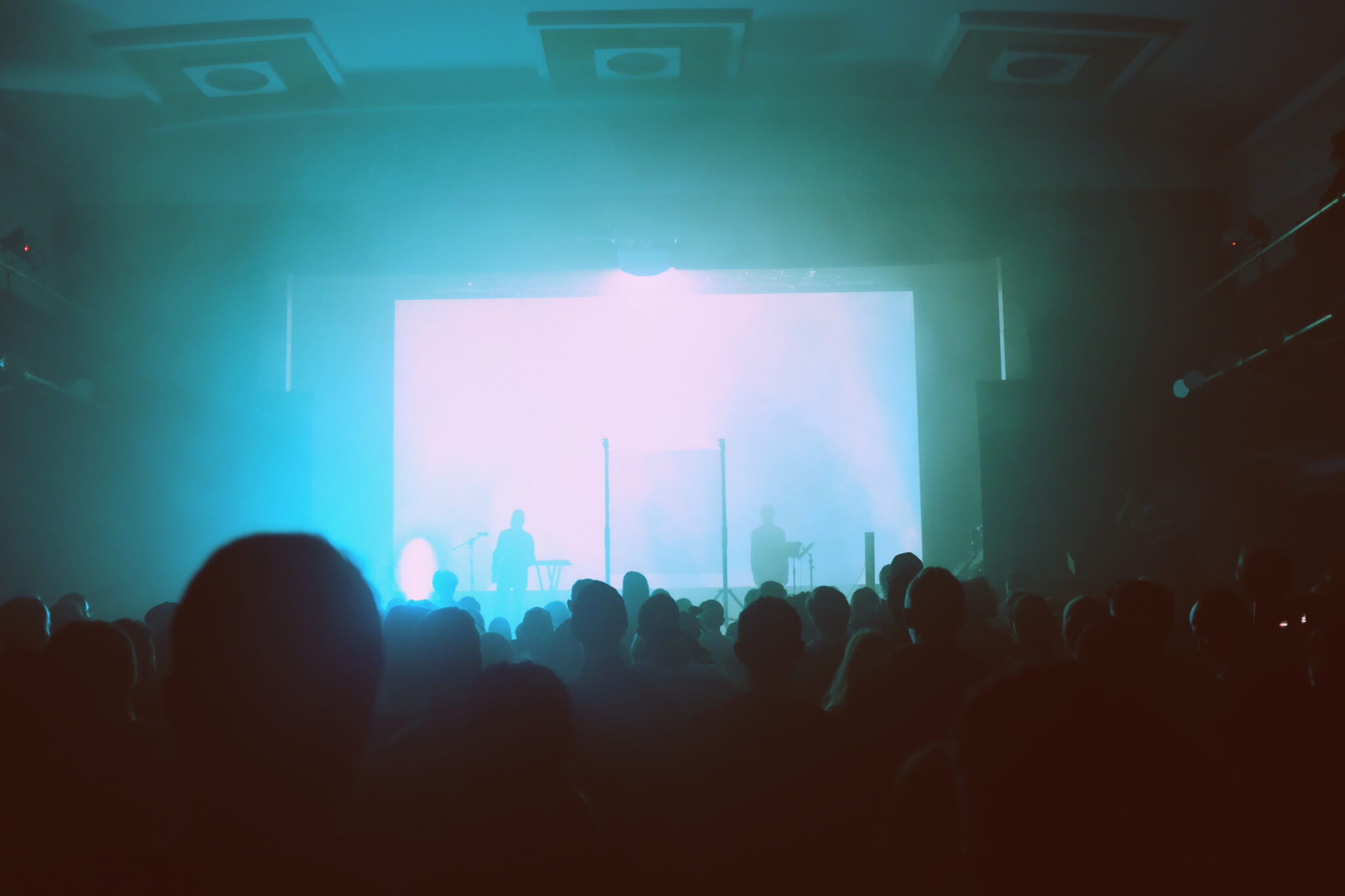 STRENGTHS:
1. It's curated very, very well. As already mentioned above, the lineup consists almost entirely of artists we consider headliners. And while you might think this would lead to FOMO, it was instead incredibly gratifying to bounce from floor to floor sure in the knowledge that you'd always be in store for something good. To put it another way, it encouraged the crowd to take in the whole experience—and get a glimpse of everything—rather than focus on just one particular set.
2. It's all in one building. This made everything accessible, though also a bit disorienting. It was enjoyable to just get lost wandering through the building's corridors, stairs and hallways, experiencing sudden visuals or haunting noises. We first experienced this by walking straight into SHXCXCHXSH's opening set in the main room—grainy black and white salt pepper, like a TV set tuned to a dead analog channel. The only time this was frustrating was when trying to find the smoking area.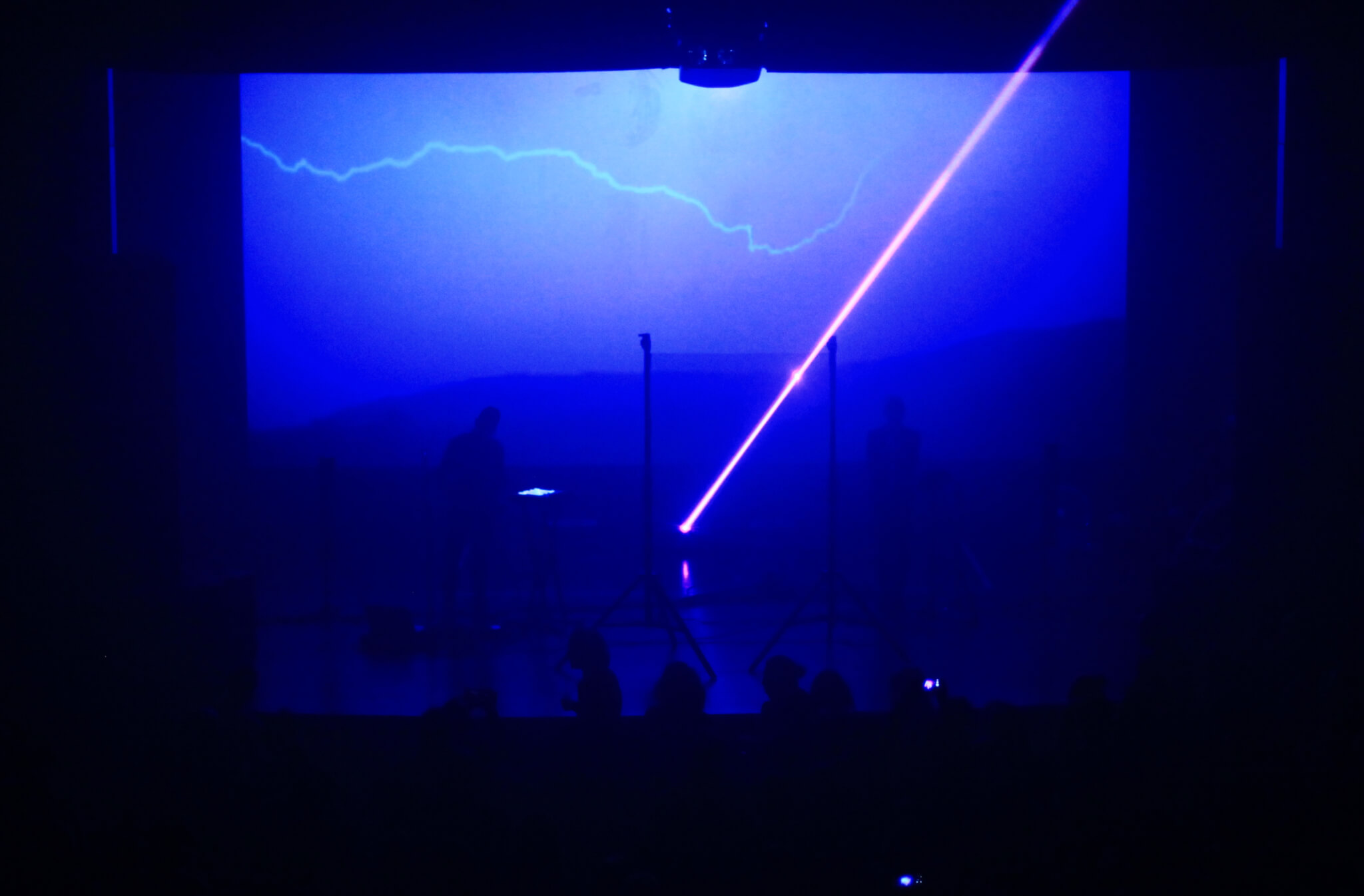 WEAKNESSES:
1. It was a little overwhelming. One of the issues caused by a stacked lineup is that it can be hard to take in. Though that might seem like a ridiculous complaint—maybe you can't have too much of a good thing—we found it difficult to catch our breath amidst the onslaught caused by a running order that flowed seamlessly from SHXCXCHXSH's opening to Objekt's closing, with pummeling high-octane techno sets by Samuel Kerridge and Silent Servant in between. It might have been less exhausting if they spread the musical program across two nights.
2. There were almost no acts from the Czech Republic. This was more than a little disappointing. We know Prague has a great scene, and we wish there could have been more of its local DJs and musicians involved.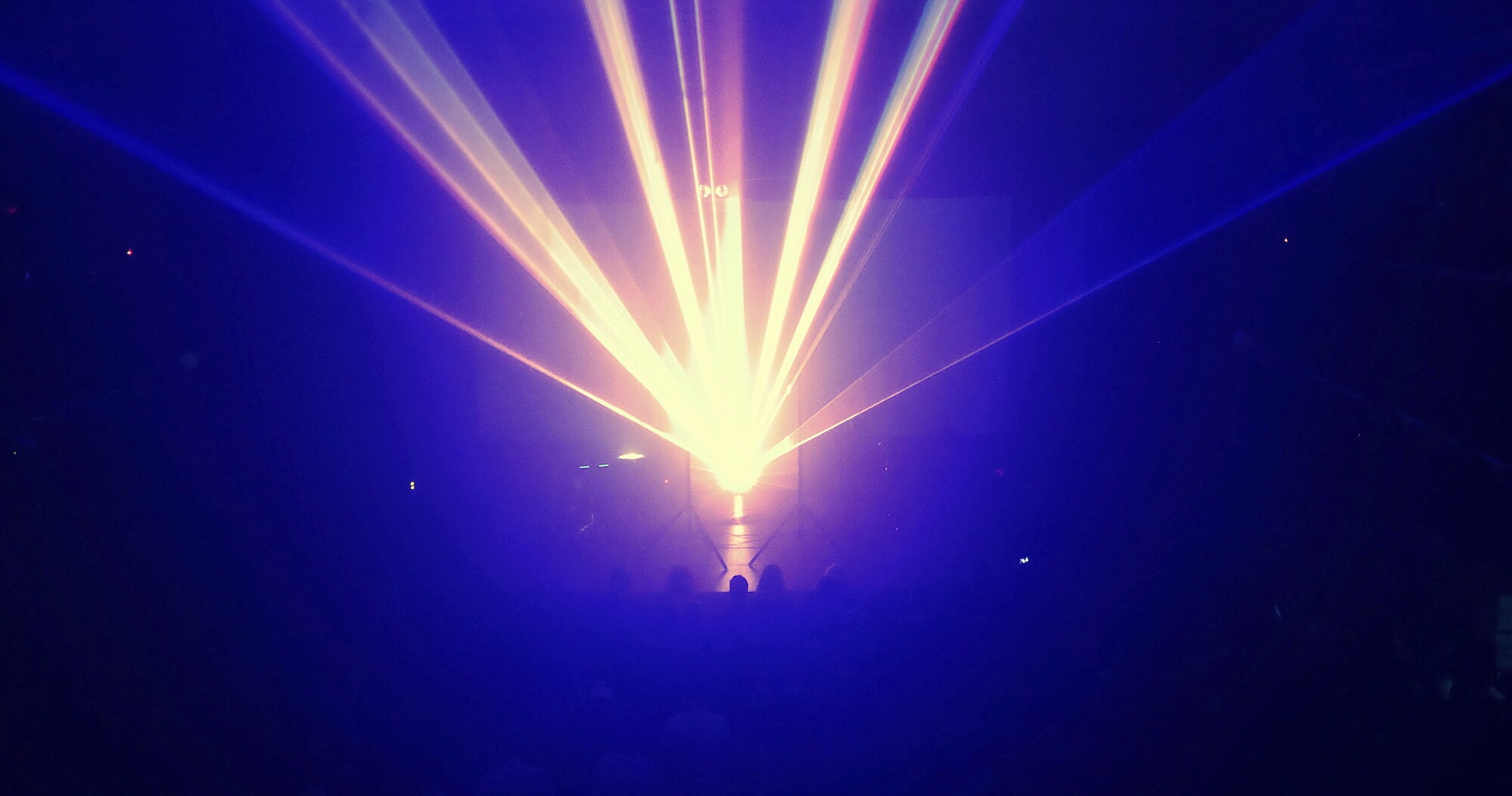 Published October 21, 2016.