2012 Editor's Picks: Max Dax
Another year long gone. Musically speaking, 2012 was a great year—at least for me, as I see music not only in terms of fun but also as a way to calibrate myself with the world. Having said that, this year (as with every year) I've listened to a lot of different music by many artists, but I want to focus on five tracks that I liked and that changed my mind (and probably my life, who knows). Isn't this, at the end of year, what counts?
It's great when you can dance or just listen to music and suddenly realize that something has happened—but you don't know what it is. That's more often than not the moment when music becomes an adventure—to quote the mission statement of London's great Wire Magazine. Not least thanks to an extensive exchange of thoughts with The Wire's editor-in-chief, Chris Bohn, I discovered in many listening sessions great new insight while entering new sonic territory. The funny thing is that in the vast majority of cases, the music wasn't at all that experimental. John Cage, Eliane Radigue and Pierre Schaeffer have widened our horizons, defining music as boundless entities some decades ago—not to mention the work of their predecessors, Kraftwerk and Can, Miles Davis and Sun Ra, Autechre and Alva Noto and, and, and.
But let's put the focus on five outstanding tracks from 2012. ~ Photo: Rosalia Dax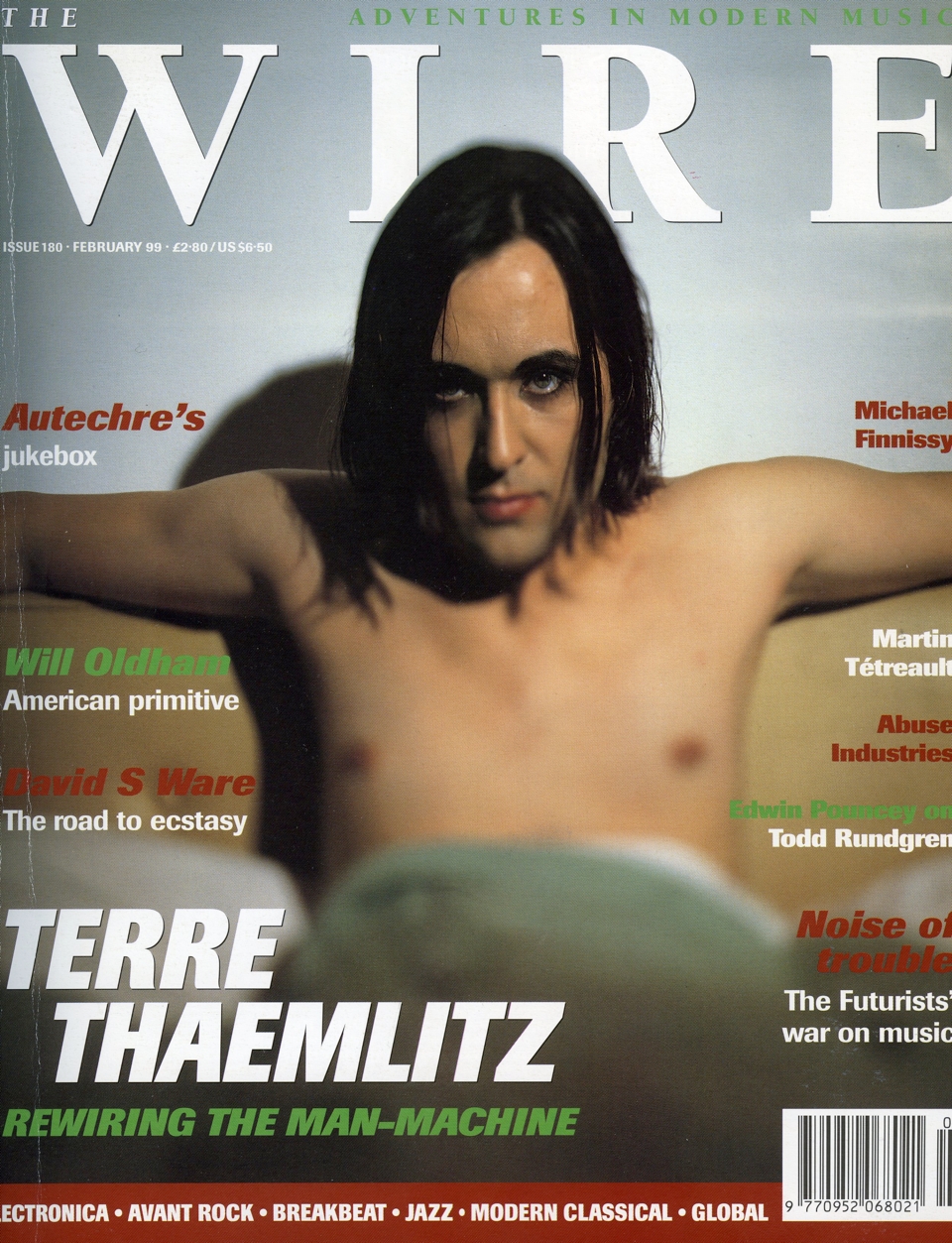 1. MEDITATION ON WAGE LABOR AND THE DEATH OF THE ALBUM by Terre Thaemlitz
Released on the 16GB USB stick album Soulnessless in May 2012 by Comatonse Records
This particular track, taken from Terre Thaemlitz' album Soulnessless is 29 hours and 40 minutes long. It's probably the longest single track ever recorded and released on an album. That's why the album comes in the format of a 16GB USB stick rather than CD or vinyl. I doubt that anyone will ever listen to "Meditation on Wage Labor and the Death of the Album" focused and in its entirety. But we made this experiment at the old Electronic Beats office on Berlin Alexanderplatz: We'd let the whole Soulnessless album run non-stop over the course of a week. We'd probably leave the office late in the evening when "Meditation on Wage Labor and the Death of the Album" was clocking in at 17:32—and come back the next morning being welcomed by the same song at 26:13. Point is, this single one long track with its slow, repetitive piano chord arrangement—which totally recalls Erik Satie's luring lullabies—has a very calming effect at first…say, the first few hours. Eventually though, you get aggressive. The piano chords starts to go on your nerves like a leaking faucet—but I bet this was exactly Thaemlitz' intention. I mean, why did he name the track the way he did? ~ Photo: © 1999 The Wire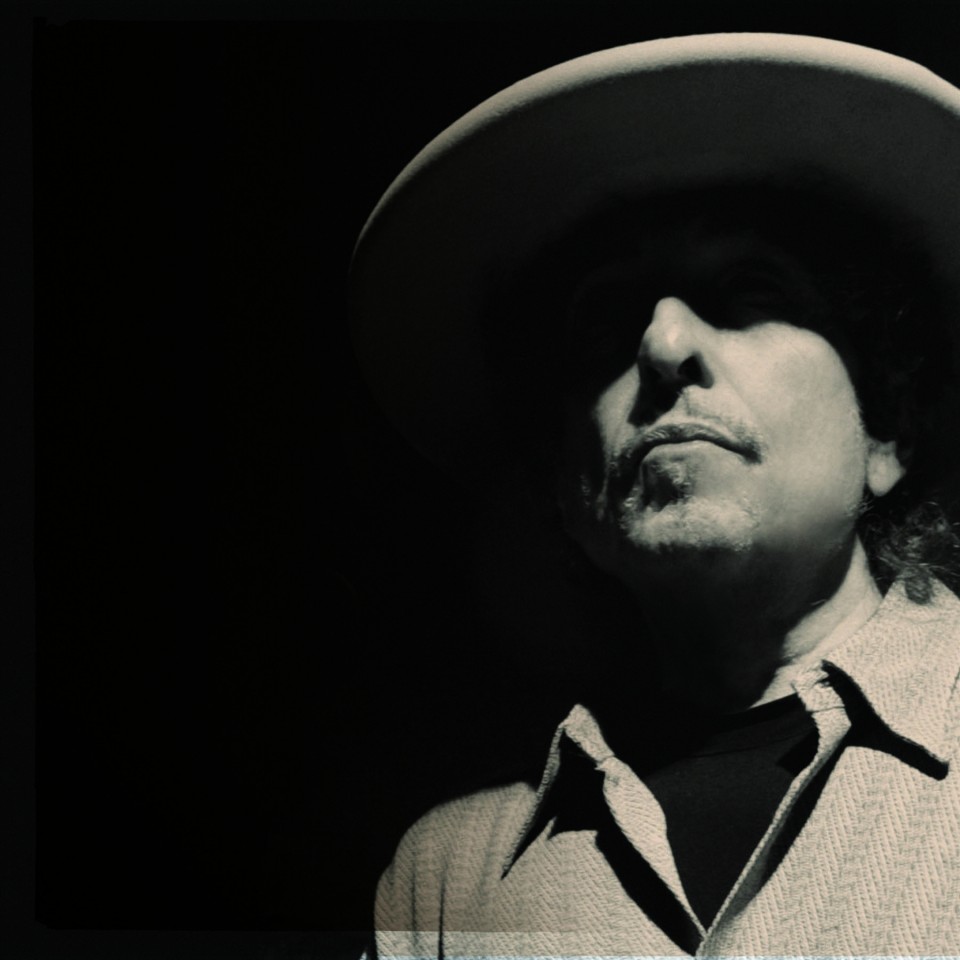 2. EARLY ROMAN KINGS by Bob Dylan
Released on the CD/vinyl album Tempest in September 2012 by Columbia Records
"All the Early Roman Kings / In their sharkskin suits / Bow ties and buttons / High top boots / Drivin' the spikes in / Blazin' the rails / Nailed in their coffins / In top hats and tails / Fly away, little bird / Fly away, flap your wings / Fly by night / Like the Early Roman Kings". The Early Roman Kings Bob Dylan is referring to of course aren't Brutus, Caesar or Nero. No, the 71-year-old singer wrote this ode praising a violent street gang that was active in the South Bronx during the 1960's, comparable only to some Mafia street level organizations. Interesting in this piece is that Dylan appropriated both the melody and the arrangement from Muddy Waters' "Mannish Boy" (which, in fact, was an answer song to Bo Diddley's "I'm a Man") only adding new lyrics and some accordion playing by Los Lobos' David Hidalgo. ~ Photo Bob Dylan: © 2012 Sony Music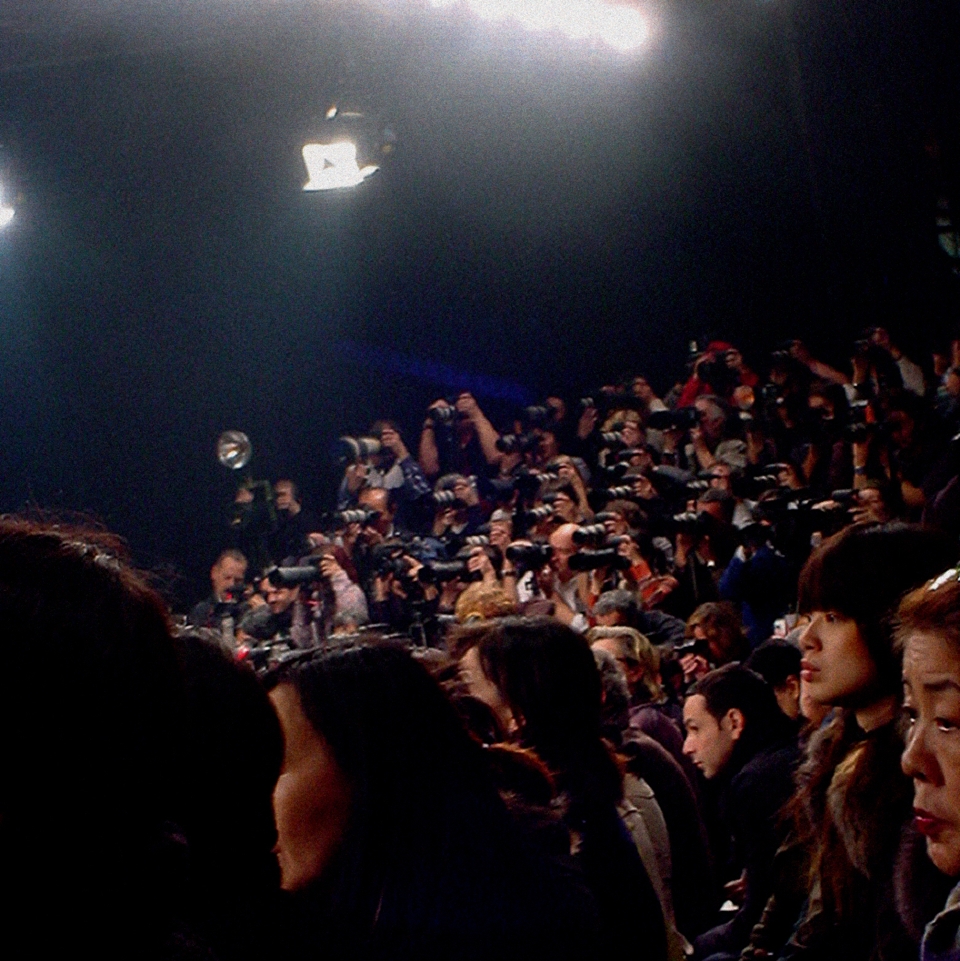 3. JAM by Moritz von Oswald Trio
Released on the CD/vinyl album Fetch in June 2012 by Honest Jons Records
I would have probably labeled the 17-minute opener "Jam" on the Moritz von Oswald Trio's brilliant new album Fetch 'an extensive piece', but in the shadow of the release of Terre Thaemlitz' Soulnessless just some weeks earlier, "Jam" can't be even considered a 'long' song. But what relevance do numbers and quantities have when it comes to groove? From Palais Schaumburg via Rhythm & Sound and Basic Channel to his new Trio, Moritz von Oswald has always been driven by percussive beats. On "Jam" especially, the tinny drum fill-ins and repetitive percussive elements push the music constantly. Suffice to say, the contributions of Max Loderbauer (NSI, Sun Electric), Sasu Ripatti (Vladislav Delay, Luomo) and guest trumpet player Sebastian Studnitzky all add to the overall flavor. ~ Photo: © Cosima von Bonin / Album cover "Fetch"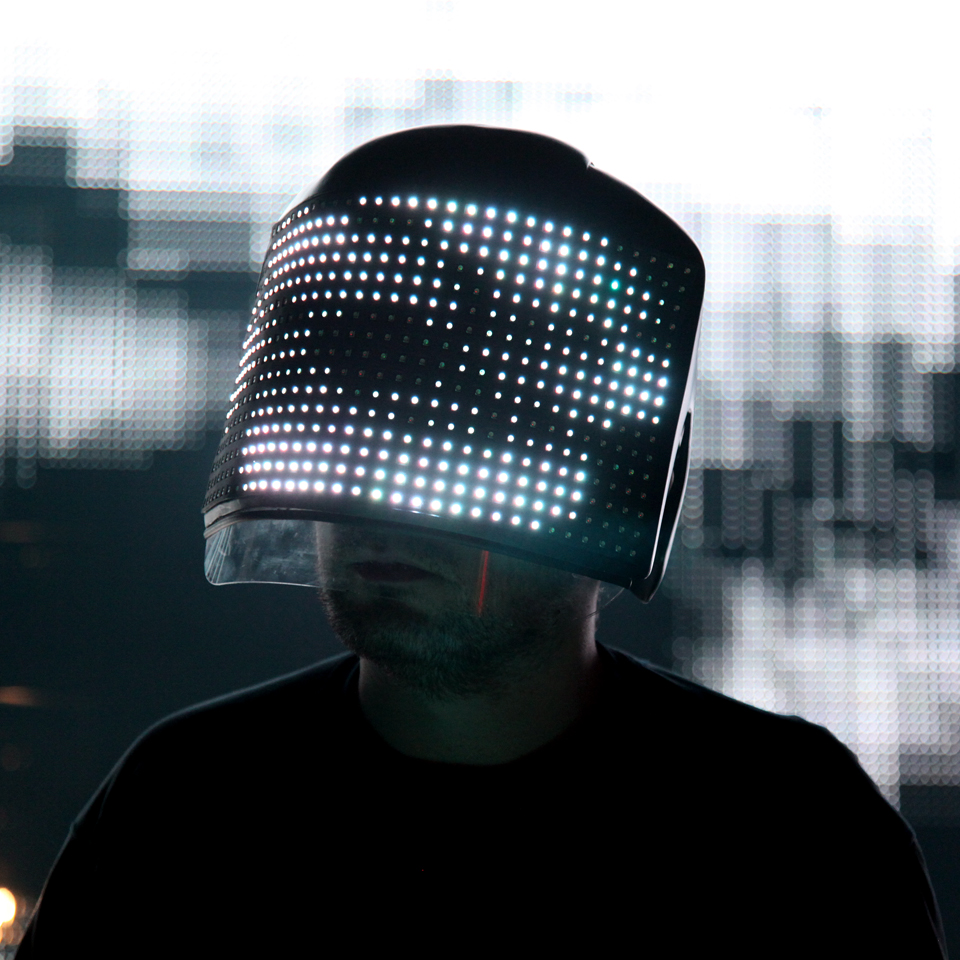 4. DARK STEERING by Squarepusher
Released on the CD/Vinyl album Ufabulum in May 2012 by Warp Records
When I met Tom Jenkinson (aka Squarepusher) in April during the Electronic Beats Festival in Gdansk, Poland, he surprised me with his in-depth knowledge about the French vanguard organ composer Olivier Messiaen: "Messiaen's compositions for organ were composed in the 1940s but could have been written or played hundreds of years ago—technically speaking. I mean, what he did was historically determined, and it wouldn't have been possible without, say, Bach and what came before him. But in a purely technical sense, the parameters given by the machine were the same at the time when he composed his organ works as they were in the fourteenth century. I sometimes ask myself how these instruments will be played in two hundred years. How will people write organ music in the future?" With all the post-breakbeat tracks on Ufabulum, and with the hymnic "Dark Steering" especially, Jenkinson tries to foresee the future by expanding our listening habits. One wonders what unfinished weird compositions Squarepusher is still keeping in his vaults—the unlistenable ones, I mean. ~ Photo: Luci Lux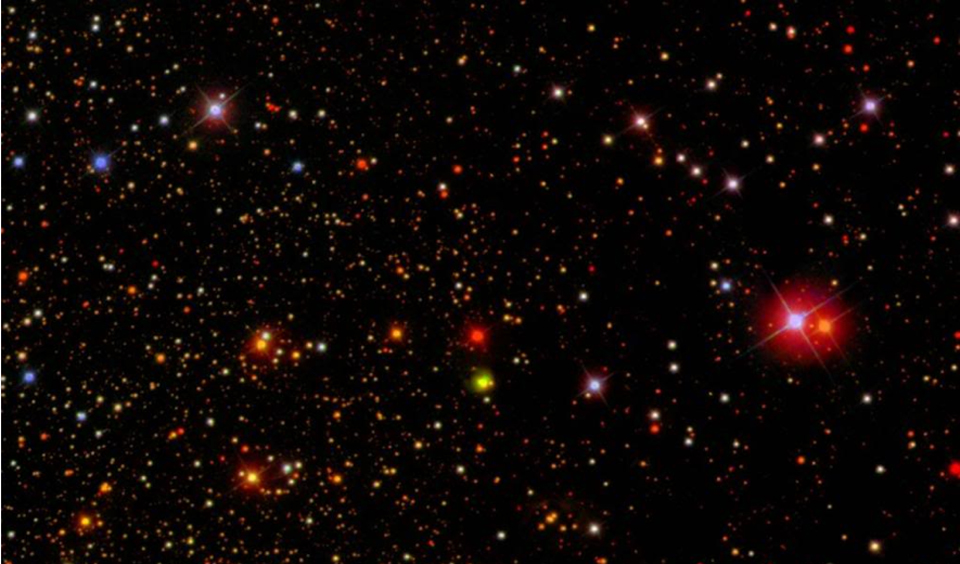 5. SDSS14+13B (ZERCON, A FLAGPOLE SITTER) by Scott Walker

Released on the CD/vinyl album Bish Bosch in December 2012 by 4AD Records
And yet another 21-minute long song to close this Top 5 list. This one is about a jester who is constantly telling jokes—and the absolute silence that follows his one-liners. To create this painful total silence, Scott Walker recorded the follow-up to his critically acclaimed 2006 album The Drift both analogue and digitally—including a huge orchestra that doesn't play melodies but only sonic structures. But these are mere formalities. Just like Tom Jenkinson or Terre Thaemlitz, Scott Walker loves to walk on the thin ice of experiments and never-before touched territory. In this case the SDSS14—a solar system somewhere far out in the distance. ~ Photo: The SDSS14 galaxy / © Astronomerica