10 Killer Acid Techno Tracks According To Unsound-Affiliated Polish Selector Olivia
Olivia is one of the resident DJs at Poland's Unsound Festival. Her sound blends acid, techno and electro into a brutal whole.
Photos by Kachna Baraniewicz
Published on August 2, 2019 13:22 Berlin Time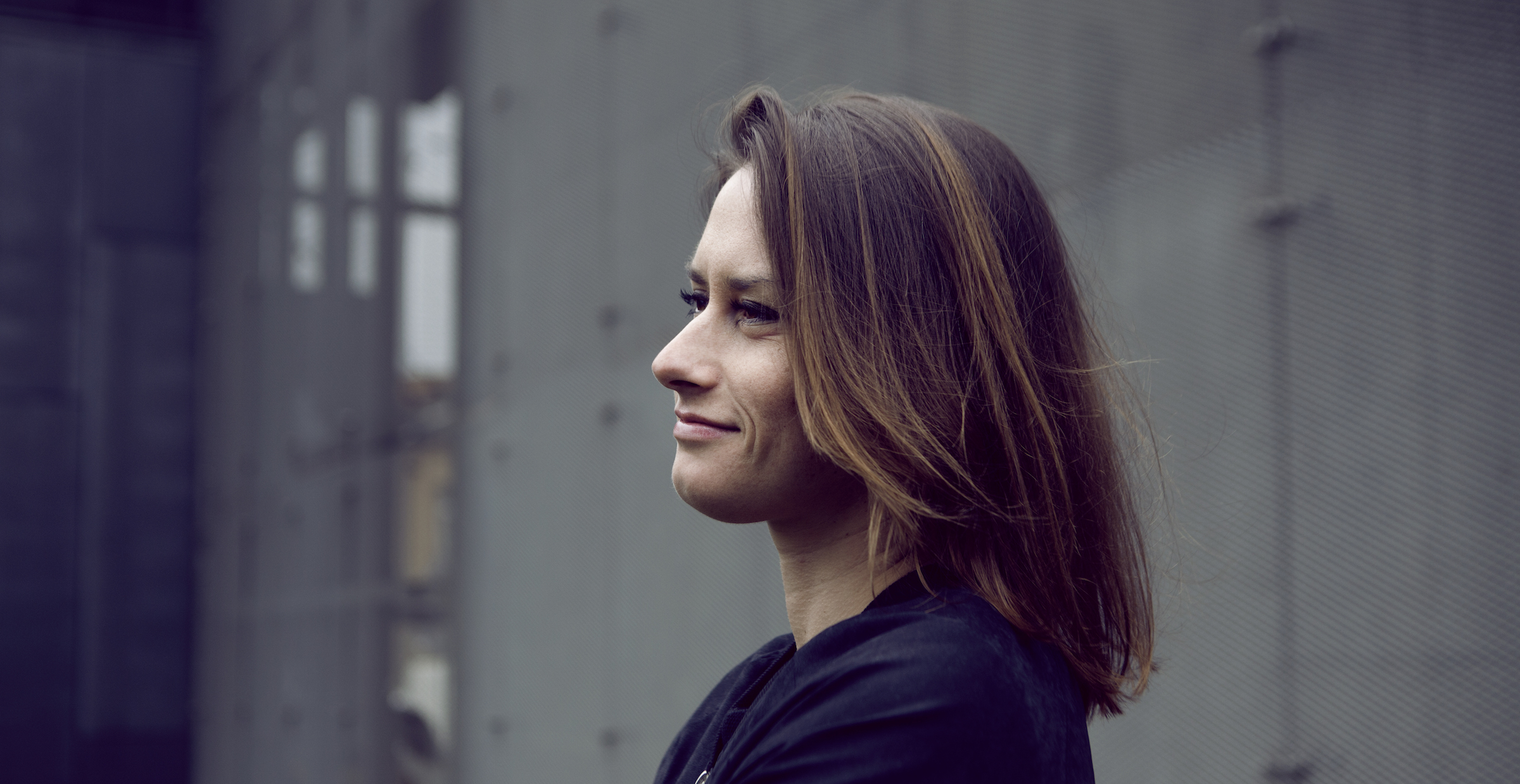 Fans of Unsound Festival are well acquainted with Olivia. The Polish selector is a resident of that festival, and she's played a significant role in the Kraków club scene for the past 14 years. As a DJ and as a prodcuer—and at gigs in other cities around the world—she lays down sets that twist through techno, house and electro via the continuous signal of the TB-303's acid squelch. Always curious to learn more about the records that DJs play, we asked her to give us a guide to some of her favorite acid records.
Olivia will play Nachtdigital this weekend. It's sold out, but you can find more information here.
Gavin Guthier, "AciDDDD-1" (Medical Records 2014)
"I'm a huge fan of Gavin Guther, both his releases under his real name and as TX Connect. His The Totality album is one of my favourites of 2018, and AciDDDD-1 is one of the tracks I play often to this day. His music always moves the crowd, and that one track is just a dance floor bomb."
Jamal Moss, "The Teachings Of Don Juan" (Not On Label)
"This track sounds like a long acid jam on some old Roland synthesizers and drum machines, and I love it. It sounds very raw and muddy so sometimes it's difficult to play out in a club. I do like when the sound is not super clear sometimes, and this particular track really works for me. It's long, but when played out it never gets boring."
Chino, "R.I.P." (Altered States Tapes 2017)
"I really love the acid track in this tune. Its sound is so hypnotic, it really draws you in with every minute."
Traxx feat. Legowelt, "Mtt Inversion" (Crème Organization 2007)
"It's one of my favorite tracks ever, and I consider it one of the acid house classics. It just never gets old! It's this kind of a tune that I sometimes forget about only to stumble upon it in surprise and play it again with a lot of pleasure."
Alessandro Adriani, "Do Not Deliver Me Into Devils Hand" (Hiroshima 45 Chernobyl 86 Windows 95)
"Cool stuff from the Italian producer as always! I love the groove of this track; it makes me dance every time I hear it."
Green Velvet, "Explorer" (Relief Records 1995)
"It's an all time classic and one of the best Green Velvet tracks. I love its energy, dark vocals and how the acid line carries the tune. Pure bomb energy."
Beverly Hills 808303, "Candyman" (Atlantik Wall Records 2008)
"Atlantik Wall Records, the sub-label of Bunker Records, has one of the strongest influences on what I still play to this day. I was playing this kind of music when I started my career and even though my style has changed a bit over the years, their records have stayed with me. I've always liked obscure, harsh and noisy acid music, and it's a staple of my harder sets. 'Candyman' is just a perfect combination of all this and is made by the one and only Beverly Hills 808303, the alter ego of Interr-Ference."
Ekman, "Onomatomania 2" (The Trilogy Tapes 2017)
"Everyone knows I love electro. I wouldn't be myself if I didn't put at least one electro track on this list. Ekman is one of my favorite artists. I've followed him from the beginning, and I have lots of his releases. This track perfectly encapsulates his raw and dark style."
DMTR DSTNT & LVRIN, "Achromatic" (Crimes Of The Future)
"This track takes its time and I love this kind of vibe, combining elements from acid and wave music in amazing way. Its groove is just great."
Ceephax Acid Crew, "Fossil Funk" (Waltzer 2018)
"This track always cheers me up. I'm a huge fan of Ceephax's videos. Each and everyone is really humorous, and his music works in a similar way. It always makes the dancefloor more loose and makes people smile a bit more."