Peep the Photo Gallery from EB's Festival in Bratislava
Here are all the photos from the EB Festival in Bratislava starring Archive, Young Fathers, Son Lux, and Adi Ulmansky. Check to see if you're in one!
After our inaugural party of 2015 in Warsaw, we headed to Slovakia for part two of EB's spring festival season with a troupe of post-rock/alternative hip-hop acts in tow. This time we took over the Refinery Gallery in Bratislava with stalwart trip-hop group Archive, energetic Scottish rap outfit Young Fathers, Sisyphus member Son Lux, and our favorite rising pop electro-pop star, Adi Ulmansky. We had photographer Martin Haburaj on the ground to cover the event from start to finish, and now that the pictures are in you've got a chance to relive the fun or experience it for yourself.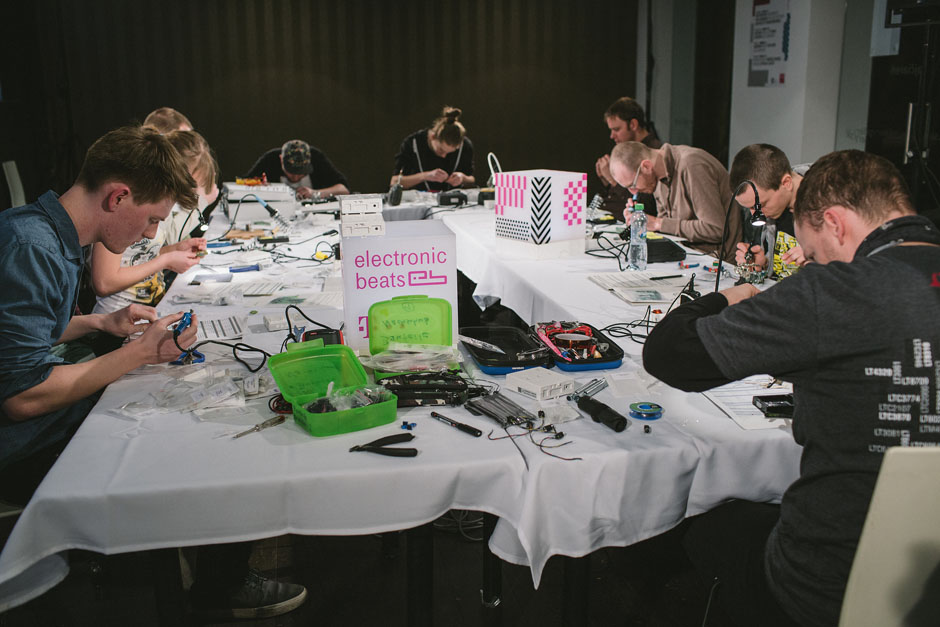 We kicked off the festival with another LeafAudio workshop. A select group of lucky engineers learned how to build their own "noise to brain adapter," a mini-synth the crew designed specifically for Electronic Beats.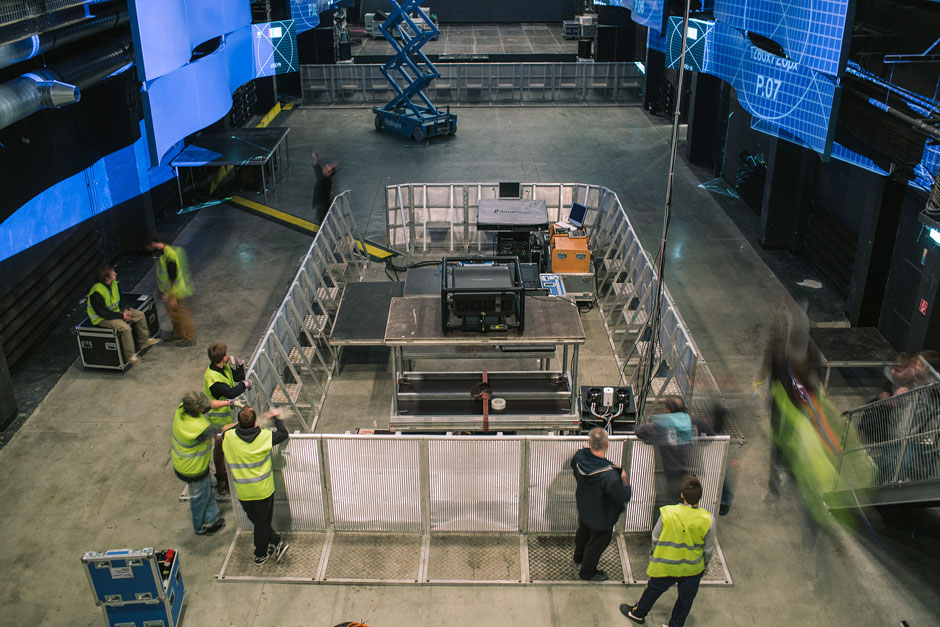 As night fell, we started to set up and soundcheck at the Refinery Gallery, an industrial space established in 2011 by the oil company SLOVNAFT and the ADOM. M Studio.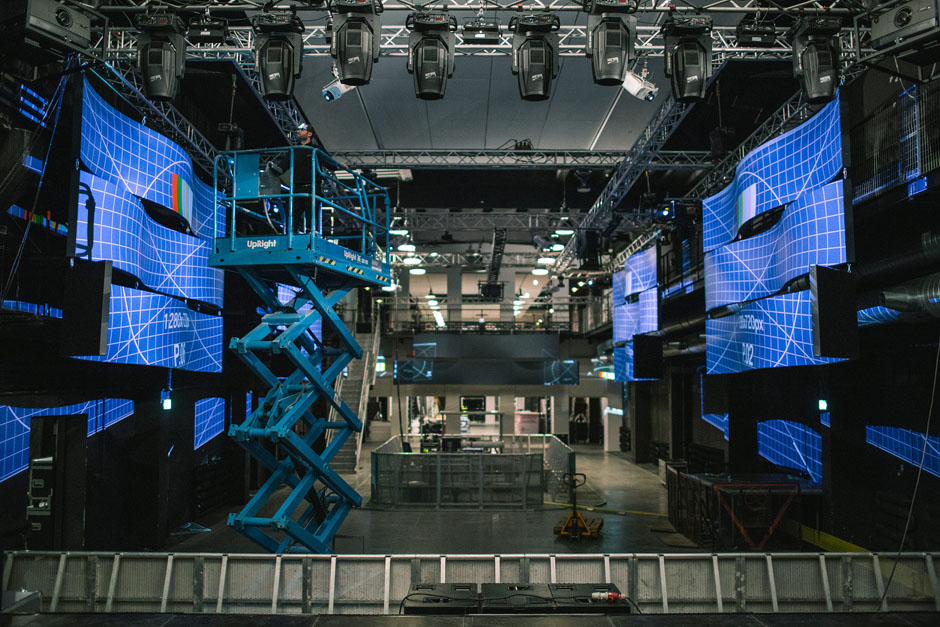 When we opened doors at 20:00, arriving guests were greeted with custom-made swag bags, copies of our magazine, and EB paraphernalia. Oh, yeah—and drinks.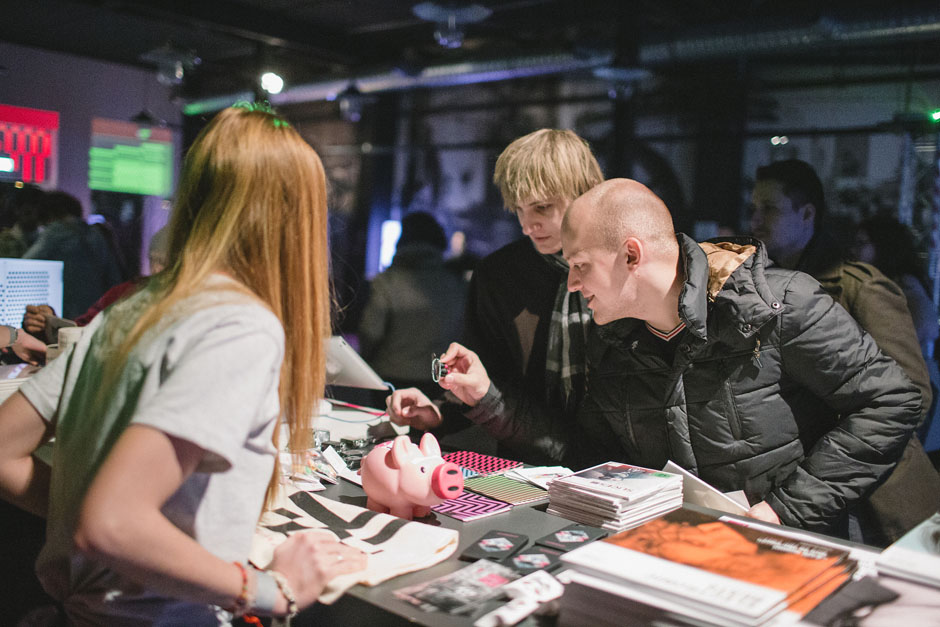 Many piled into the photobooths we set up onsite, including Adi Ulmansky and her crew.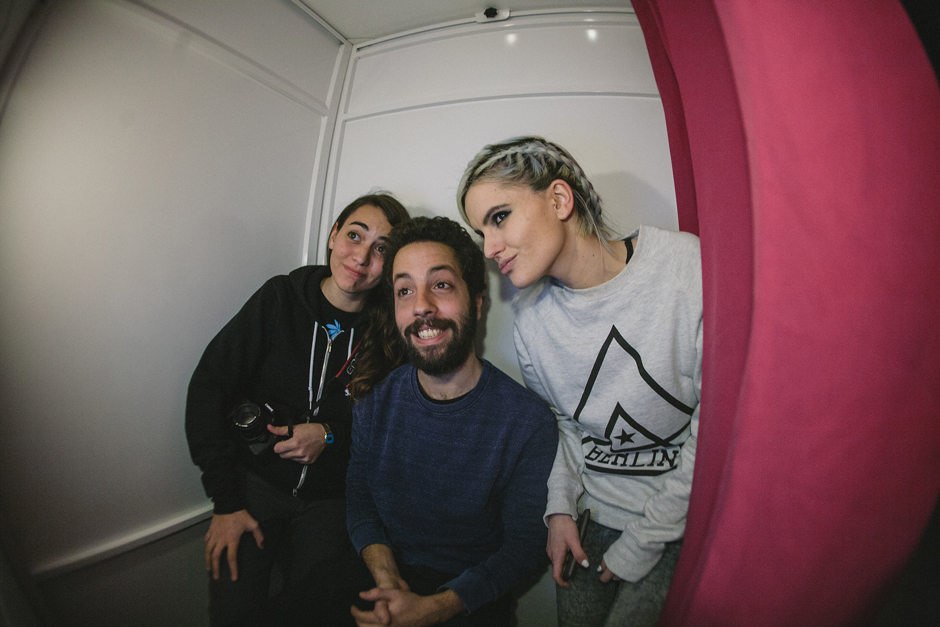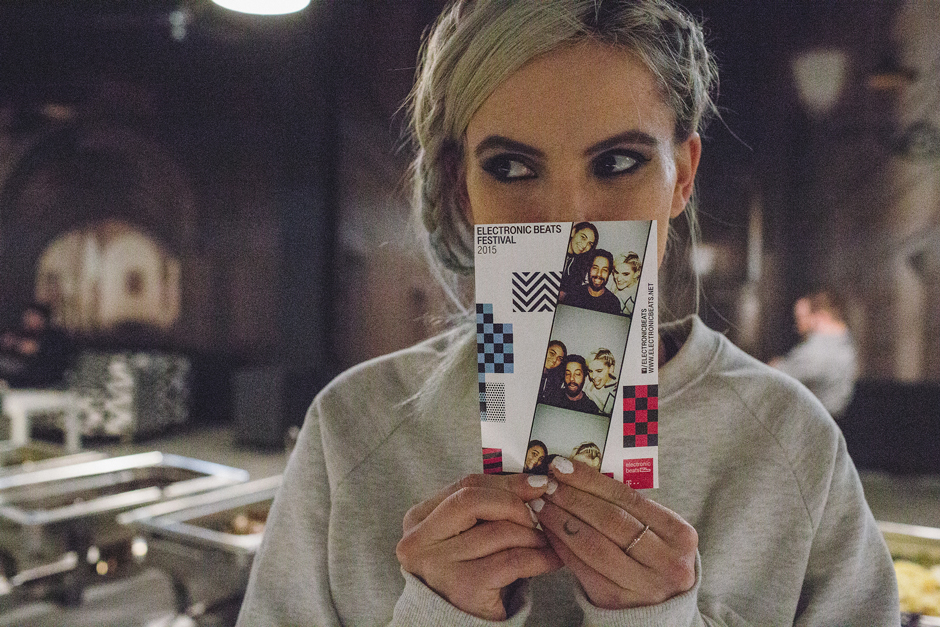 By 21:30, Adi had conducted a quick costume change and appeared onstage to open the show in a Berghain-ready black outfit. Adi's set was by no means a repeat of her appearance in Warsaw last week. Rather, she kept it fresh by shaking up the setlist for the swelling crowd.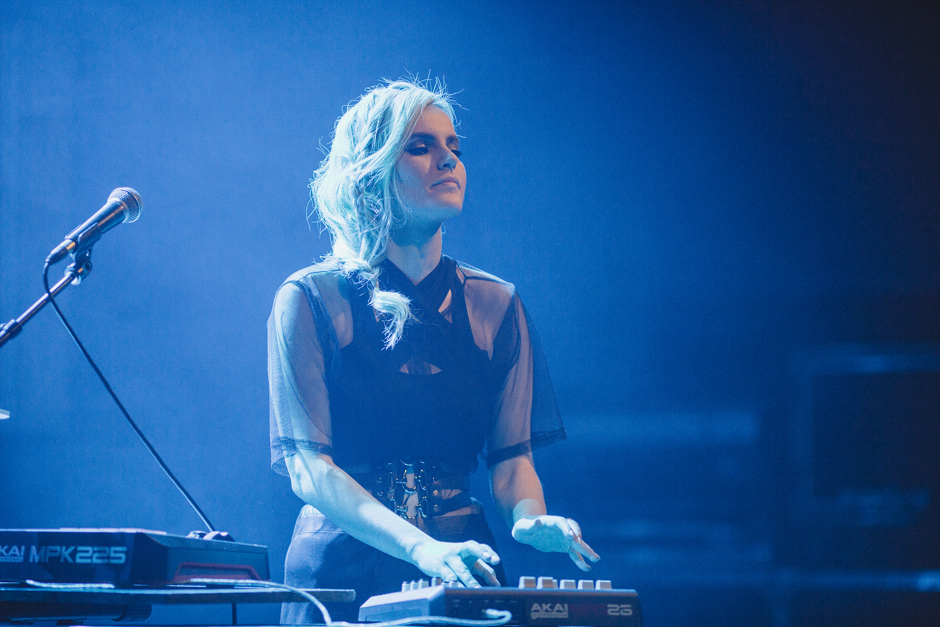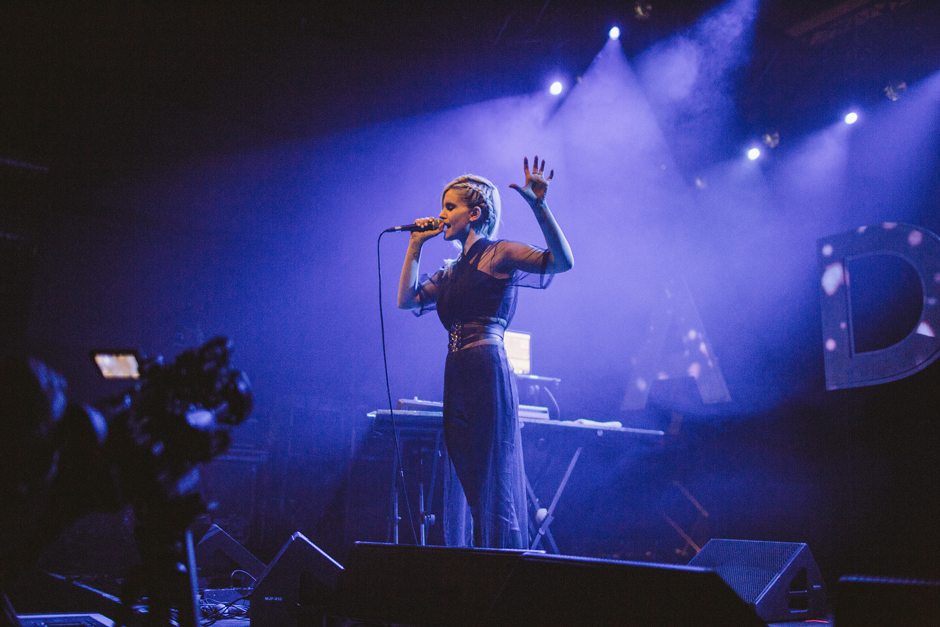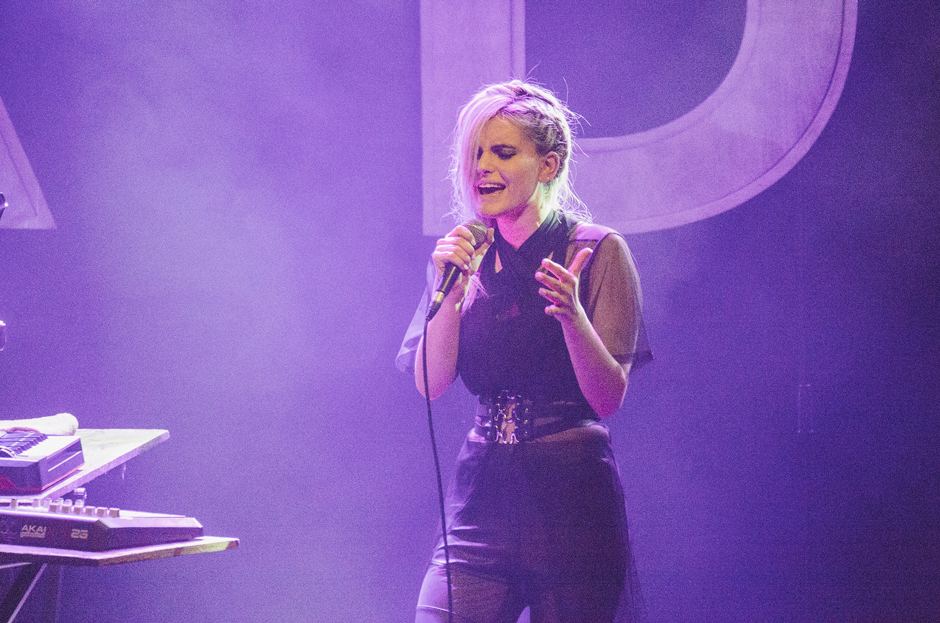 Son Lux followed Ulmansky and smashed out a set from his station behind a keyboard. To our ears, it sounded more post-rock or even shoegaze-y than alternative hip-hop, but his fans didn't seem surprised nor disappointed. By the time they were through, the floor was full and getting swampy.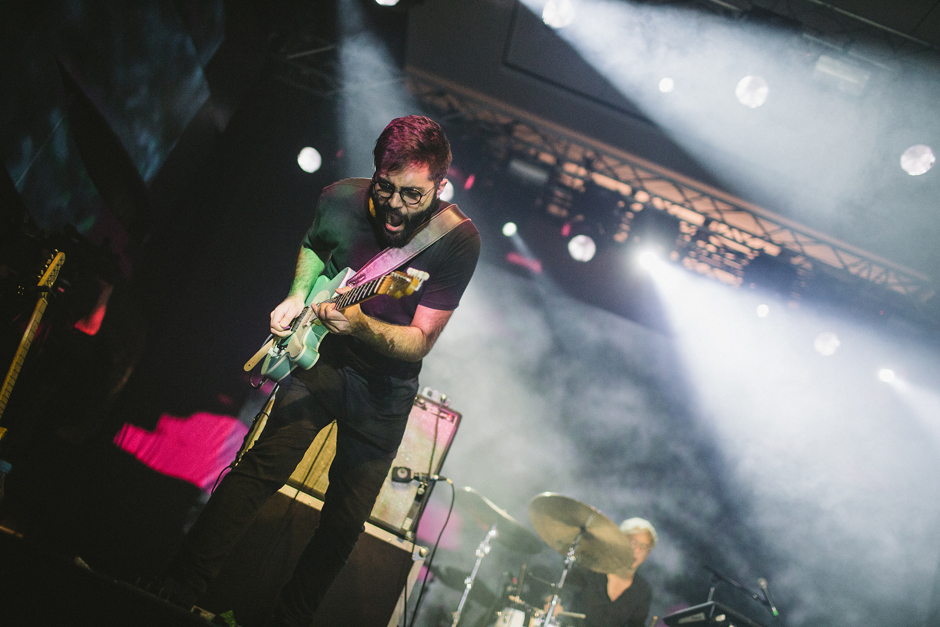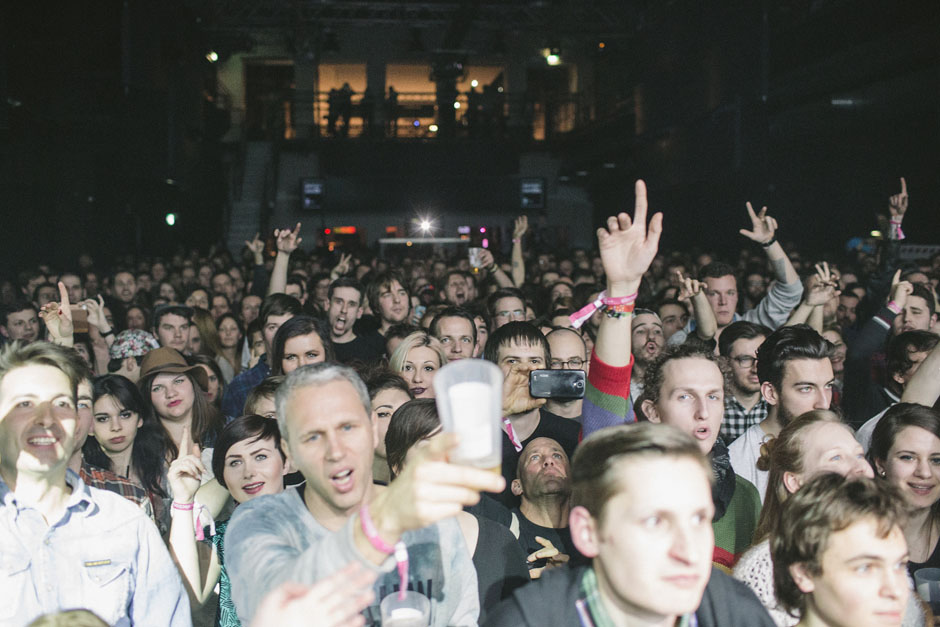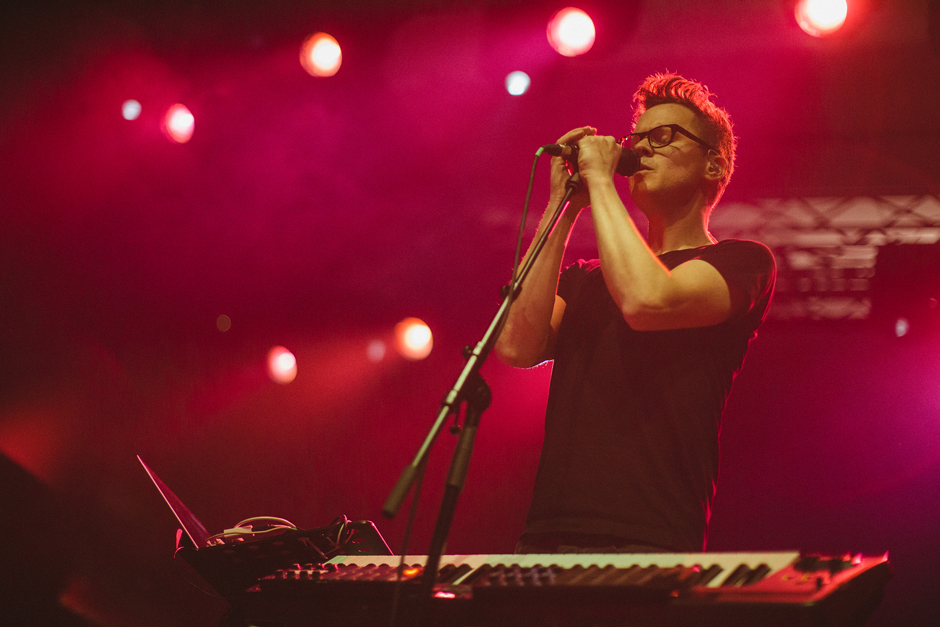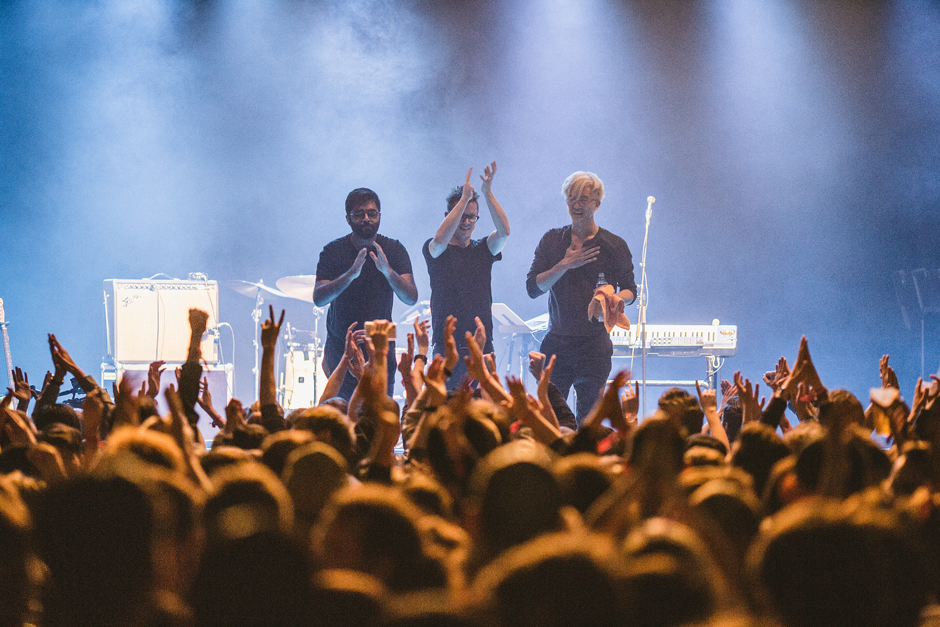 The stage was shrouded in fog by the time Young Fathers took over. It was a suitably dramatic entrance for a high-energy and intense performance that was, for us, the high point of the night. It seemed like a cathartic experience for the band members, as lead rappers Alloysious Massaquoi and Kayus Bankole howled the lyrics to tracks like "The Queen Is Dead" (which track they told us was banned by the BBC) while drummer Graham Hastings pounded the drums and pulled emotive faces. Their instrumental duties weren't set in stone, so sometimes Massaquoi took over the percussion and at others, Hastings joined the other two on vocals.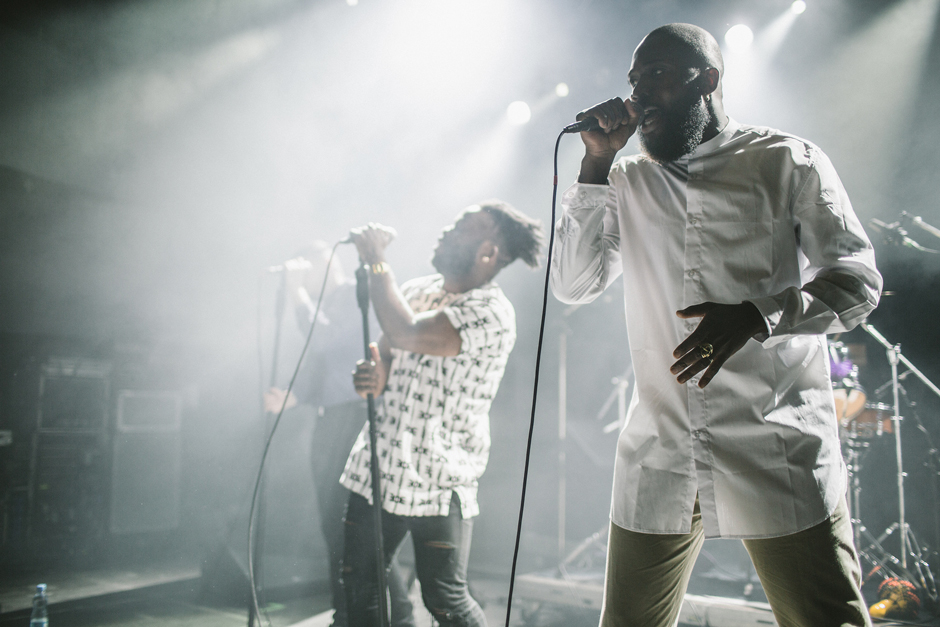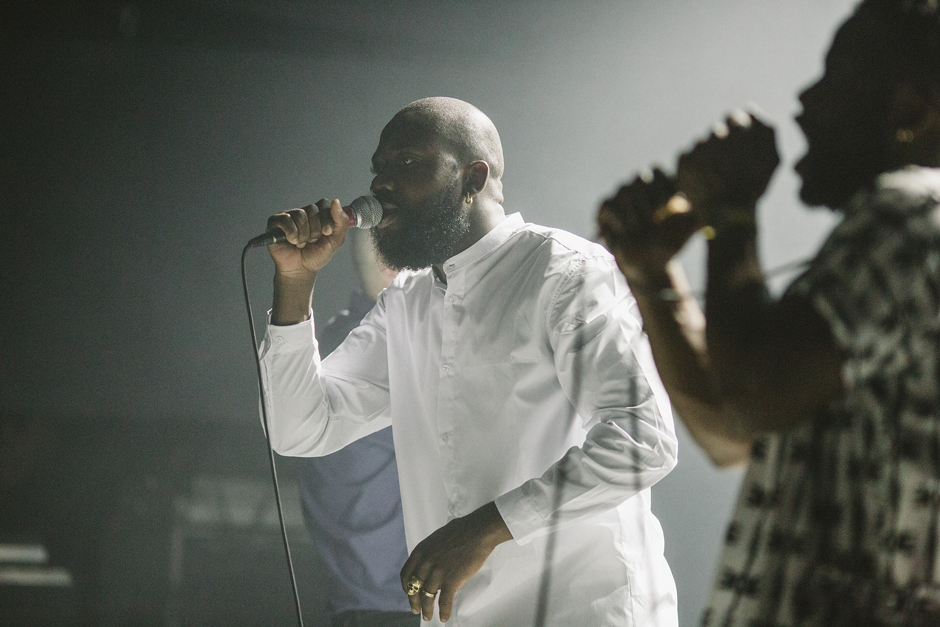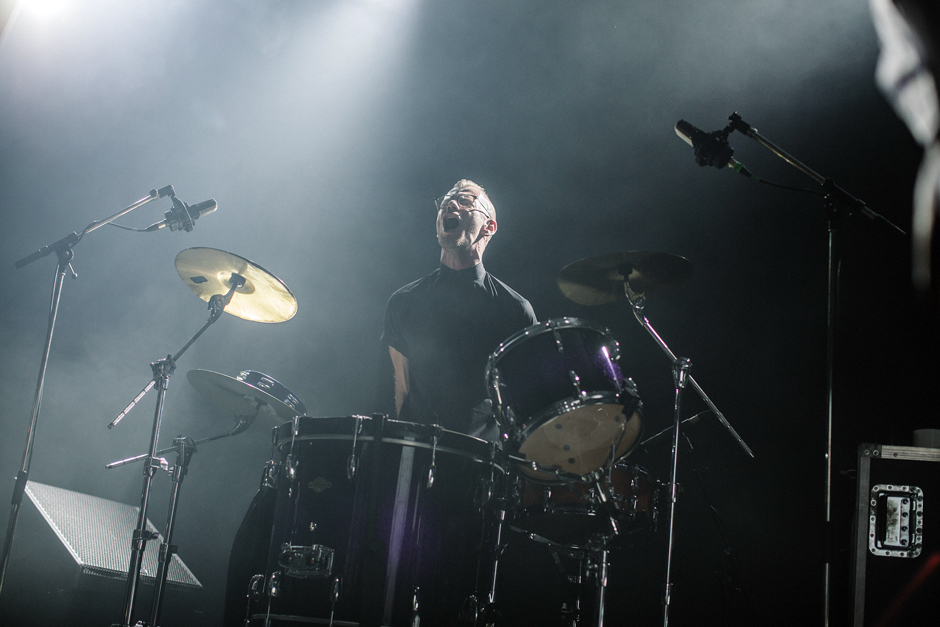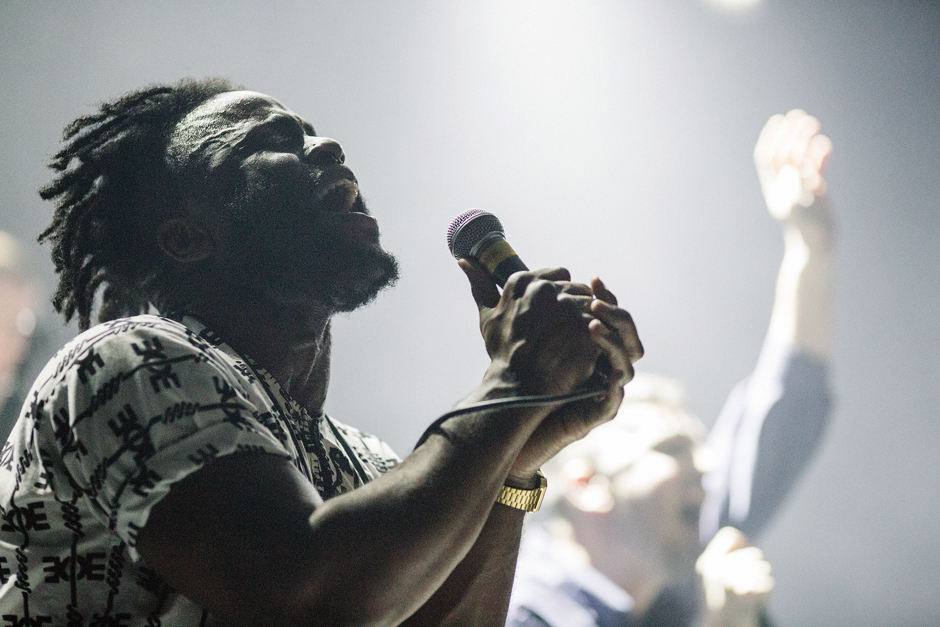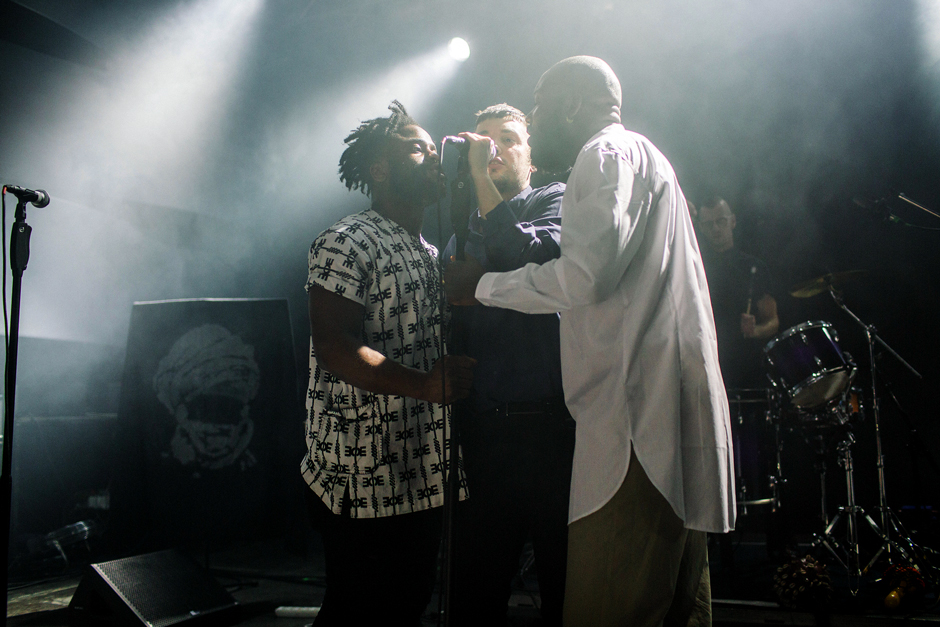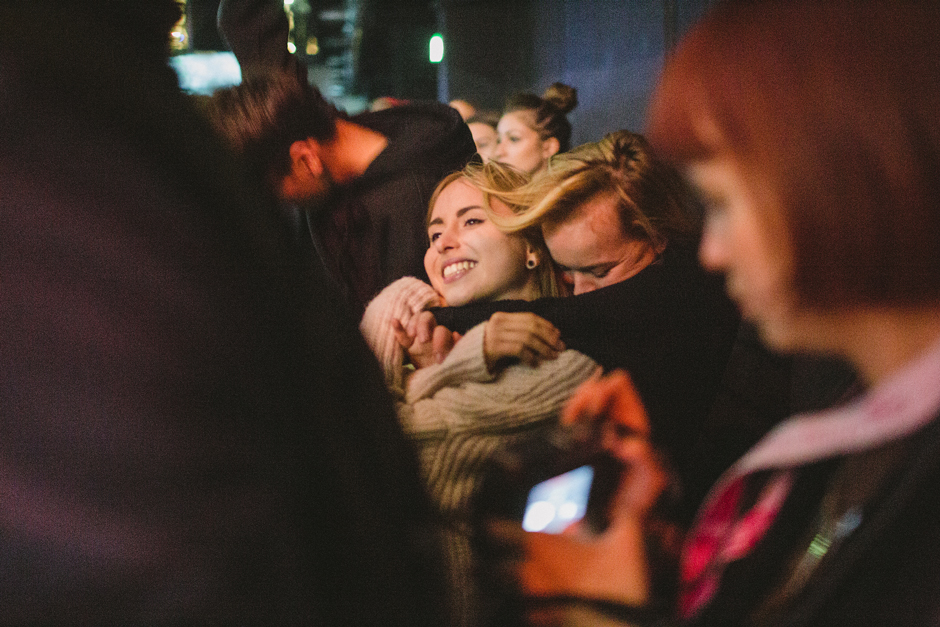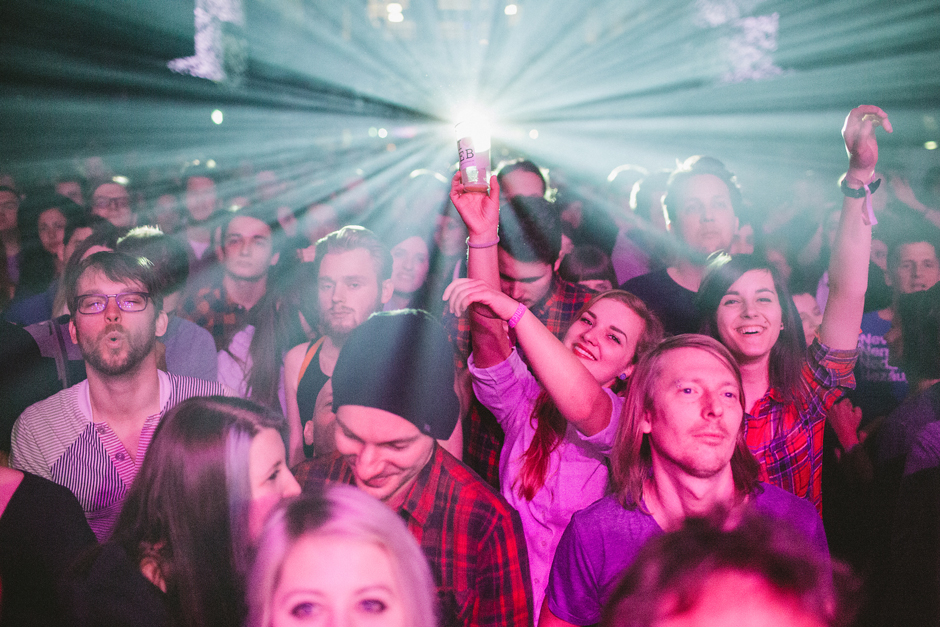 Young Fathers was a hard act to follow, but Archive was up to the challenge. Compared to the Scots' often aggressive and always vigorous energy, Archive was brooding and trancelike. The floor remained sardine can-level packed until the band made their final goodbyes, at which point it was a veritable free-for-all outside the venue as people swarmed the burger stand outside and battled for cabs.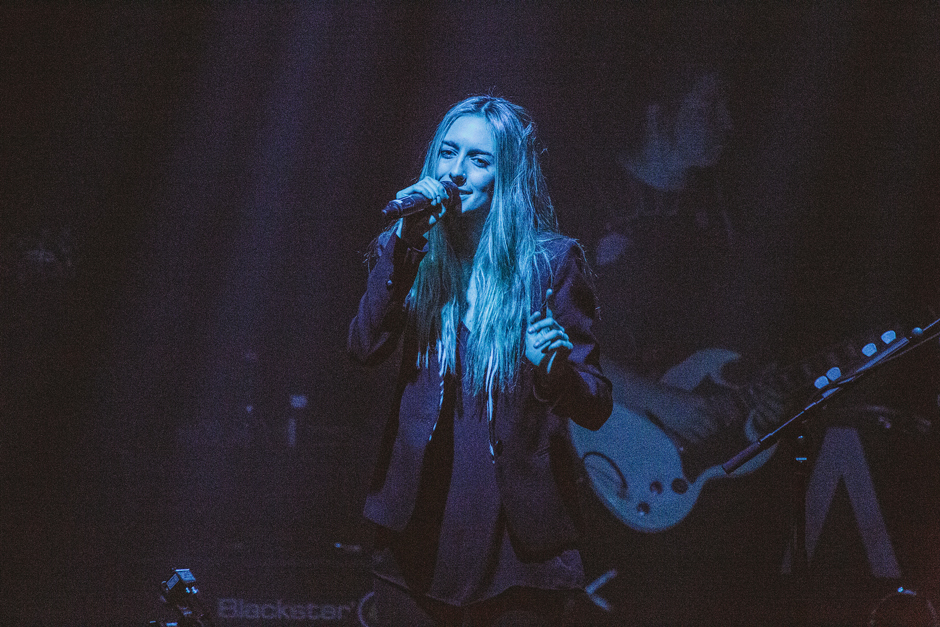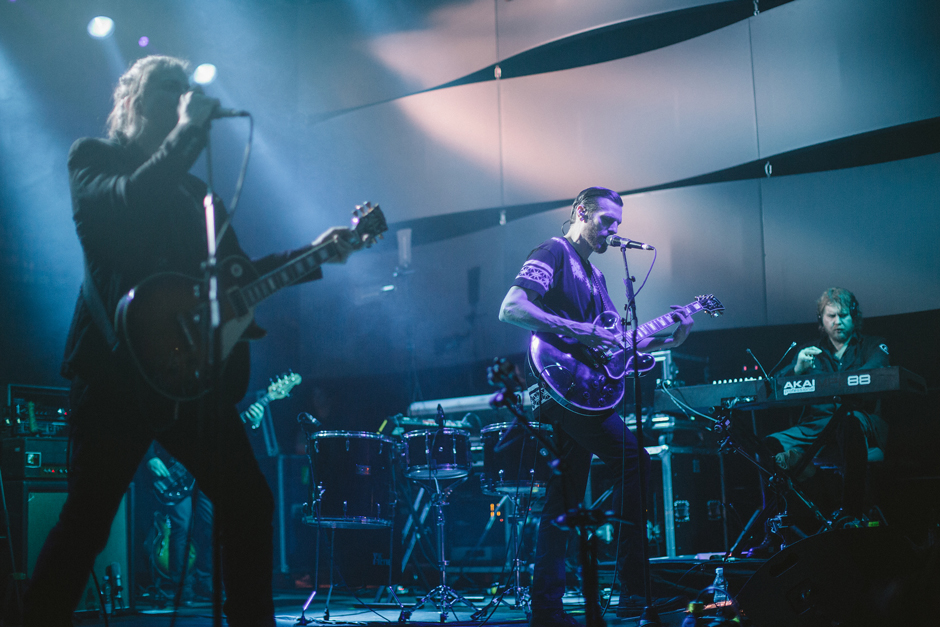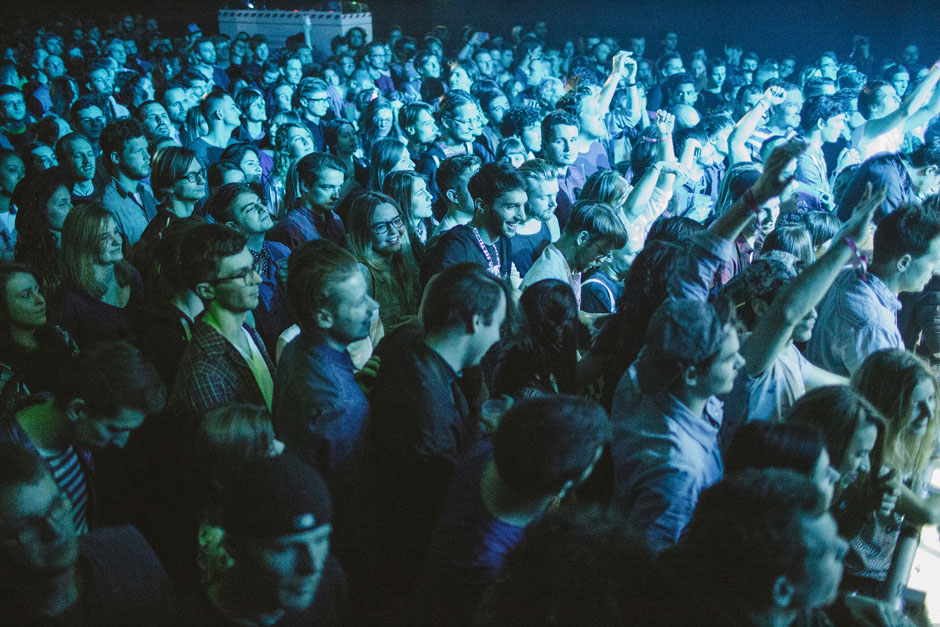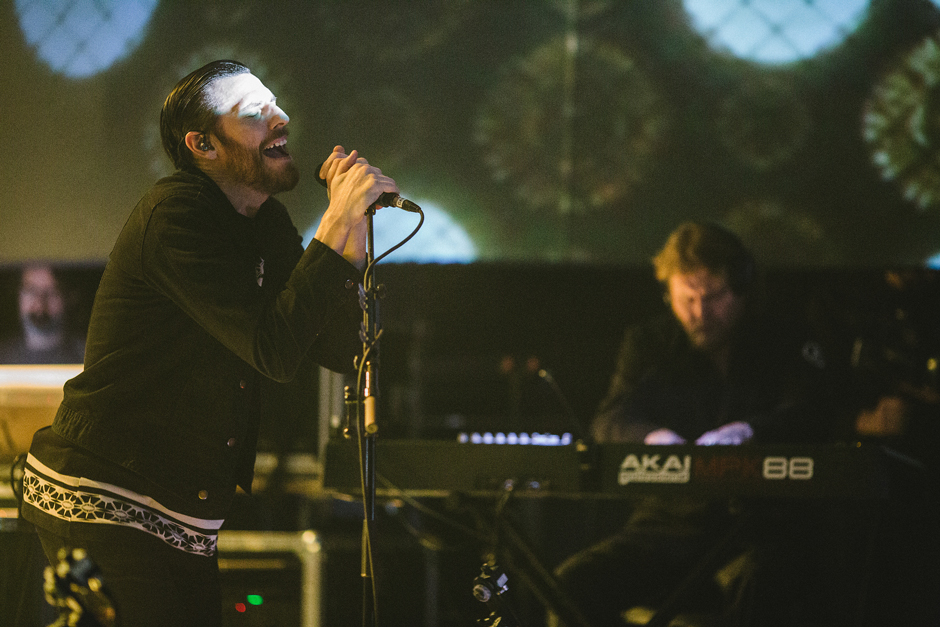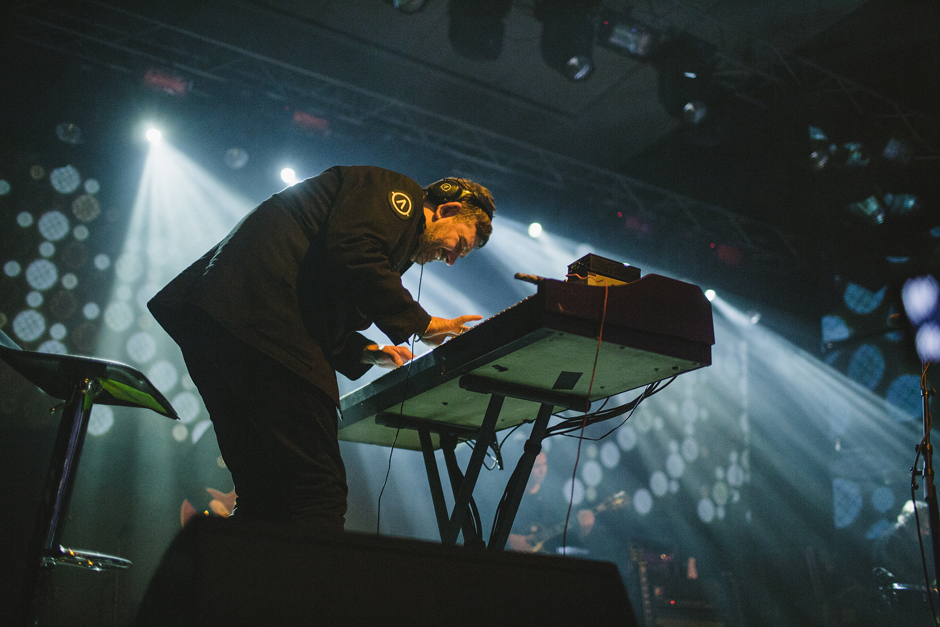 The next EB Festival takes place Friday, March 13 in Prague with Warpaint, Ibeyi, Von Spar, and Adi Ulmansky.
Published March 09, 2015. Words by EB Team.