Rain Dance: Angus Finlayson on Laurel Halo's Chance of Rain
On her new album, the electronic musician finds her pulse quickened to the dancefloor, says Angus Finlayson. Laurel Halo plays Electronic Beats Festival Vienna on November 23rd. 
"Playing rhythmic music, playing dance music, live, is way more cathartic than singing," Laurel Halo declared in an interview with SPIN's Philip Sherburne earlier this year. Perhaps last year's Quarantine LP, then, was a failed attempt at catharsis. Central to the record was Halo's voice: dry, pungent, placed abrasively high in the mix, a vehicle for intense discomfort and anguish. This was an album about heartbreak, and while it was (justly) much-praised, its creator seems a little sheepish about it these days, unwilling to dwell on the extremes of emotion that spawned it.
Appropriately, then, its followup abandons the voice to seek catharsis in the collectivized confines of the dancefloor. Like much dance music, Chance of Rain gestures not at subjective emotion so much as collective states of intensity: propulsion and stasis, order and Brownian chaos. You could argue that this makes it a less brave album than its predecessor. But rather than a retreat, it feels like the moment that Halo, after numerous stylistic reconfigurations, has found a place where she feels comfortable. "I think maybe that this is the kind of music that I'm meant to make, because it just makes me feel better," she said in that same SPIN interview. "It's more of a joyous process."
As with much of Halo's music, Chance of Rain takes joy in subverting and refiguring its source material as much as tackling it head on. "Oneirai"'s multiple layers of not-quite-chords seem to tug in several directions at once, while its backbone pulse is implied but rarely explicitly stated, the successive grids of percussion forming and dancing lithely into the foreground before retreating just as swiftly. "Serendip", meanwhile, is four-four but oddly static for it, its gushing, gaseous chords offering a rather clouded sort of euphoria. Halo has long cited Detroit—a site of pilgrimage during her Ann Arbor upbringing—as an influence, and in places here its presence is more explicit than ever. But while the title track, in particular, trades in a well-worn combination of mechanized propulsion and aqueous repose, before long it's undercut by claggy Rhodes chords—a different kind of hypnotism more akin to Miles Davis' smoky fusion masterpiece In A Silent Way than Derrick May.
The basic components of these tracks—the restless, polyvalent arrangements, the uncanny juxtapositions of digital and acoustic—are to some degree familiar from last year's Spring EP under the King Felix alias and, before it, 2011's expansive Hour Logic. But what sets this album apart, along with its precursor EP Behind The Green Door, is that it was built for, and on, the dancefloor: these tracks were first road-tested through Halo's club-friendly live set before being tweaked and recorded in the studio. And while this is hardly DJ-friendly music, Halo really grasps the fundaments of techno in a way that many auteurish types don't. "Ainomme", for example, occupies a similar freewheeling psychedelic space to the work of Ital, but it's executed with far more deftness and attention to groove than the 100% Silk affiliate has yet mustered.
As an album Chance of Rain feels light—light-footed in its rhythms, offhand in its gestures—where Quarantine was often oppressively heavy. Even occasional moments of melancholy, like pensive piano closer "-Out", have a certain wryness to them. Fortunately, it's no less rewarding for it. If Laurel Halo decides to make a long-term home for herself on the dancefloor, she will doubtless be more than welcome. ~
Laurel Halo's Chance of Rain is out today via Hyperdub.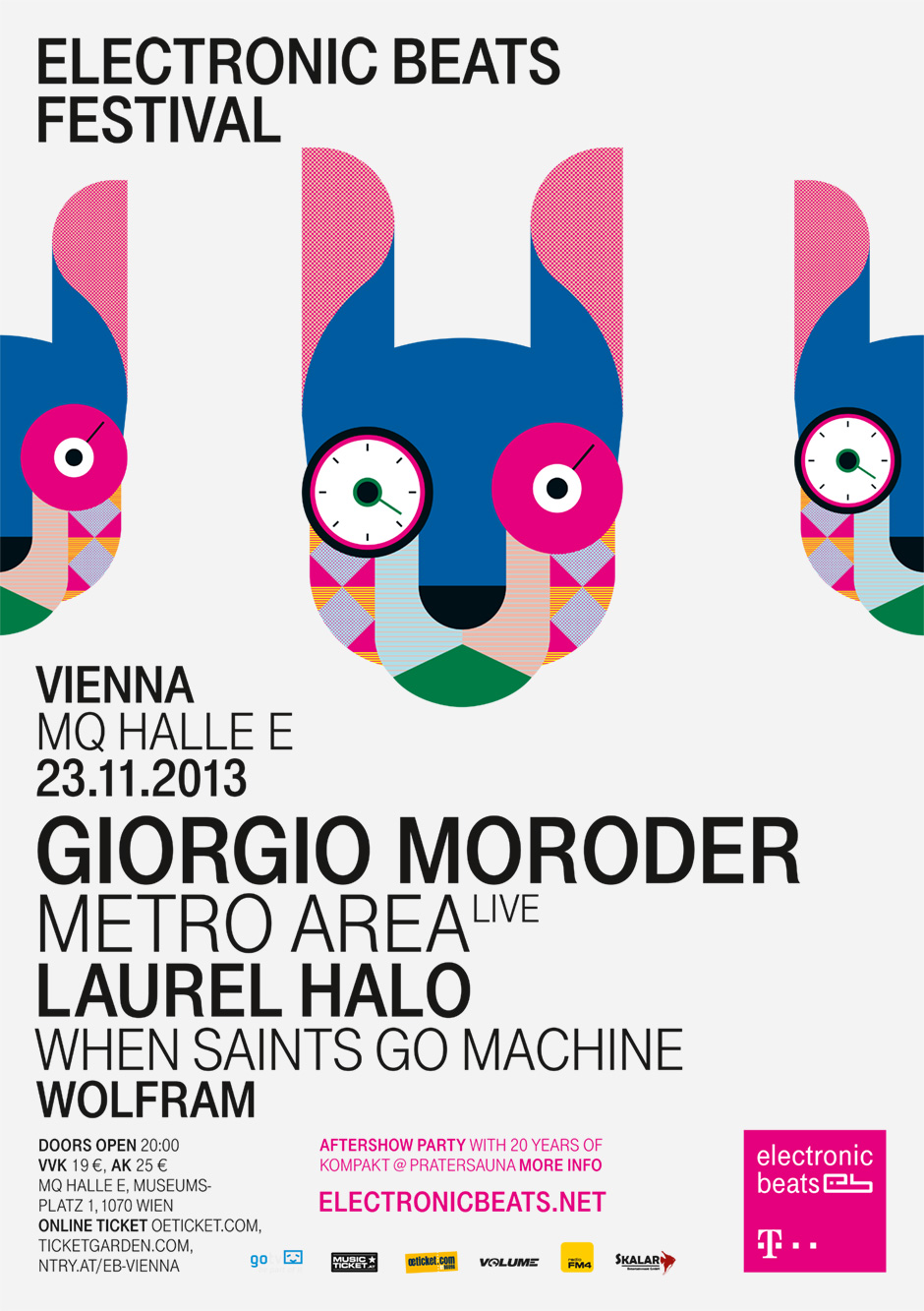 Published October 28, 2013. Words by Angus Finlayson.