Review: EB Festival Vienna
When Electronic Beats Festival touched down at Vienna's Arena last night, it was to a sense of tremulous anticipation. It had been sold out for a while; James Blake, HudMo and Squarepusher nestling up to each other on the same bill doesn't happen every weekend, after all. But, I have a confession: remember last week when I told you about Her Voice Over Boys, the new project by Anna Müller, and how I missed parts of the show due to the ungodly hour at which it started? It happened again. Even though I entered the Arena only fashionably late, HVOB had already taken the stage. Still, what I saw of their gossamer, melodic set was enough to promise a heady future for the young band—a year from now they may well be selling out venues like this on their own and playing at primetime. I'll bet my hazy timekeeping on it.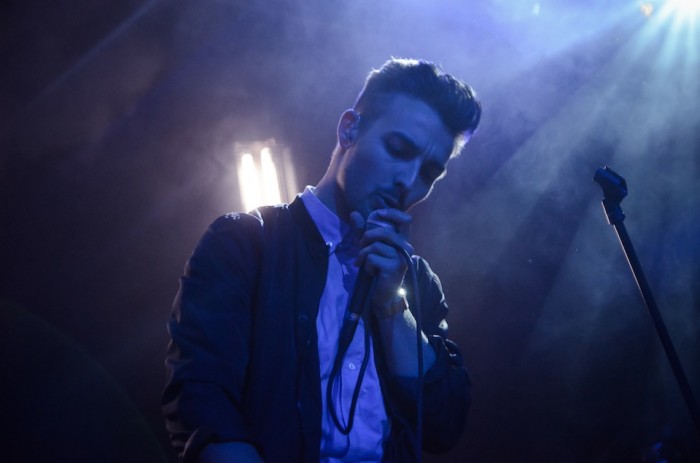 The same can be said for I Heart Sharks, a band from Berlin, who were up next. Except, who says the have to wait a year? By the time three youngsters got to their last song of an effervescent indie-pop set, the venue was nearly packed to capacity.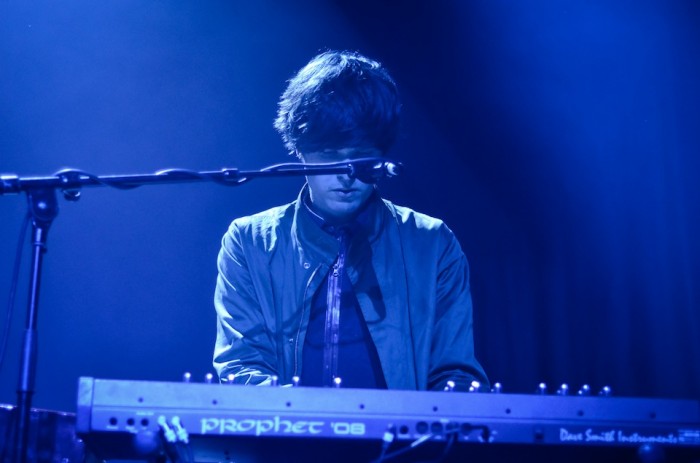 Mind, this could have been due to the impending arrival of James Blake. The last time this post-dubstep (sorry) wunderkind had visited Austria, only a few people had the chance to see his marvelous show at the Minoriten Kirche in Krems. Although the Arena hall stands at more than twice the size, it still proved too small for Blake's cavernously doleful songs. There were even tasters of new tracks, driving the crowd into a veritable frenzy.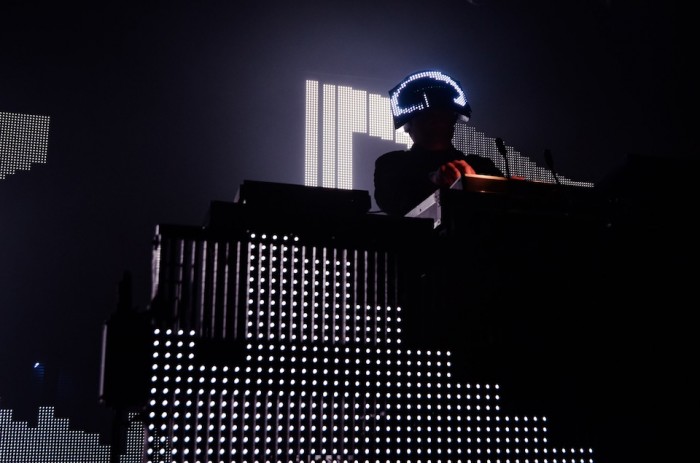 Hot on Blake's heels, Tom Jenkinson aka Squarepusher hit the stage shortly after midnight. In an interview conducted by Max Dax for the Summer Issue of Electronic Beats Magazine, Jenkinson mentioned that he "was always intrigued by tuning the radio, as well as switching it on and off."  He clearly hasn't lost his penchant for fingering the on/off switch, as it's still the basic element of both his breaks-heavy music as well as his stunning light show. Though the hours ticked on, the atmosphere became alive with energy.
Even though some brave people had already started busting irregular moves during the Squarepusher set, the arrival of Hudson Mohawke ensured that nobody was immobile. His recent entrance into the big, big league, felicitated by producing some of the better cuts off of Kanye's Cruel Summer album, furnished his set with some blue-chip swagger. Suffice to say, he damn near brought down Arena hall around us and caused some effusive tweeting over at our feed. In the end, I don't know if it was the stream of incredible music played at tinnitus-baiting volumes, the overwhelming energy of the constantly hyped mob around me, or the booze and flashing lights that got me but everything just started to get a bit, well, fuzzy. As I attempt to recover my bearings, allow me to thank an awesome group of organizers and crew, a wonderful crowd, and of course a group of unbelievably gifted artists for giving me a night (and a hangover) to remember.
Published October 13, 2012.