Richard Hell Fights the Repression of NYC's Bohemian Scene
For years now there has been a lot of wistful, sometimes bitter nostalgia amongst artists and adventurous youth for the New York of the '70s and '80s—Cookie Mueller's era. She has become legendary as an emblem of a period of bohemia perhaps only rivaled here in freedom and inspiration by the '50s, when Pollock and DeKooning were making New York the capital of the world for painting, Miles Davis and John Coltrane et al. were doing the same in music, and John Ashbery and Frank O'Hara and Allen Ginsberg and Jack Kerouac were holding up their end in poems and novels. In Cookie's time, the painters were Basquiat and Clemente and Haring and Schnabel and Wool and Prince; the musicians the Ramones and Patti Smith and Television and Blondie and the Contortions and Sonic Youth; the writers Eileen Myles and Gary Indiana and Kathy Acker and Rene Ricard; the photographers Nan Goldin and Peter Hujar and Jimmy de Sana. To name a few.
Cookie was a muse, housemother, and salon hostess to the artists, as well as an irresistible writer and actress herself. She increased the happiness of everyone who knew her. She was not only classically supportive and encouraging, but she was hilarious and otherwise entertaining, and she usually had drugs too. She also was sexually uninhibited. She was the archetypal gutter bohemian heroine at a time when it was still possible to concoct a life in New York that more or less worked in that mode. She's probably best known now to the uninitiated as the central subject of the photographs that made Nan Goldin famous. She also had memorable roles in John Waters' early films, and her writings were published by such landmark small literary presses as Top Stories, Semiotext(e), and Hanuman. She wrote a column about art for Details magazine and one about eccentric health for the East Village Eye. But she made her living from welfare checks, dealing drugs, and go-go dancing in strip clubs.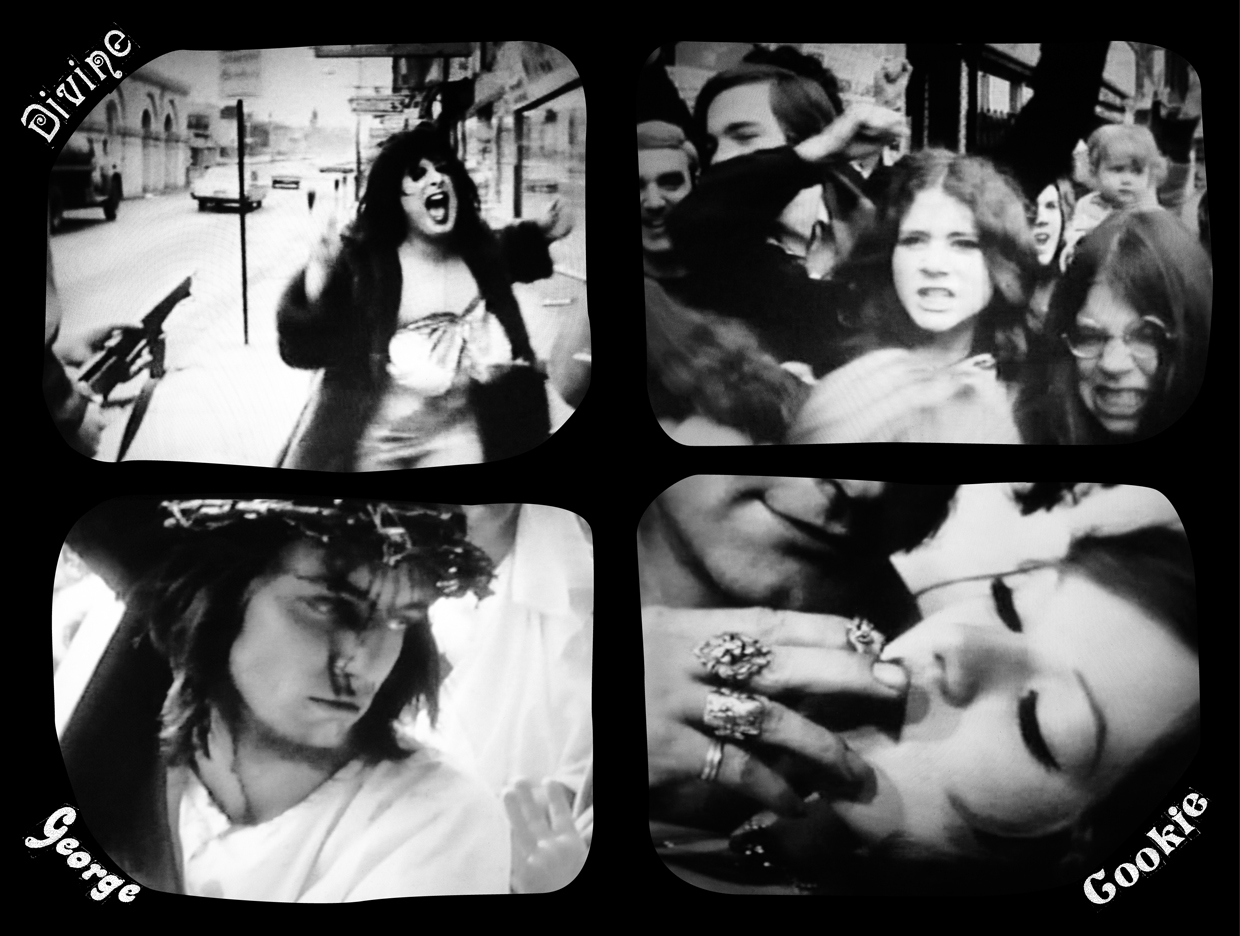 I knew Cookie, and, like hundreds of others, I loved her. I don't mean loved her "romantically" necessarily, but just for what she was like and the kind of friend she was. I am also one of the 80-plus people interviewed for the book, though my contribution is meager. I regret to say I was skeptical of the undertaking, not knowing Chloé Griffin, the woman behind it, who hadn't known Cookie. But the book is a kind of masterpiece. Chloé nailed it; her commitment and devoted effort, not to mention her style, in creating this book, do Cookie justice, which is saying a lot. Cookie was unique and so, similarly, is this great book.
The book sumptuously relates Cookie's entire life, from her trailer-camp style childhood in Baltimore, to her cheerful bad-girl teenage years there, interrupted by an escape to San Francisco at the height of crash pad drug-soaked hippiedom where, still a teenager, she narrowly escaped a run-in with Charles Manson. It then turns back to a more happily sex-and-drug crazed communal life amongst the denizens of John Waters's circles in Baltimore and Provincetown, and onto the center of the wildly flourishing art precincts of New York, and regular impoverished but fun-filled jaunts to Europe, most habitually Positano, on the Italian coast.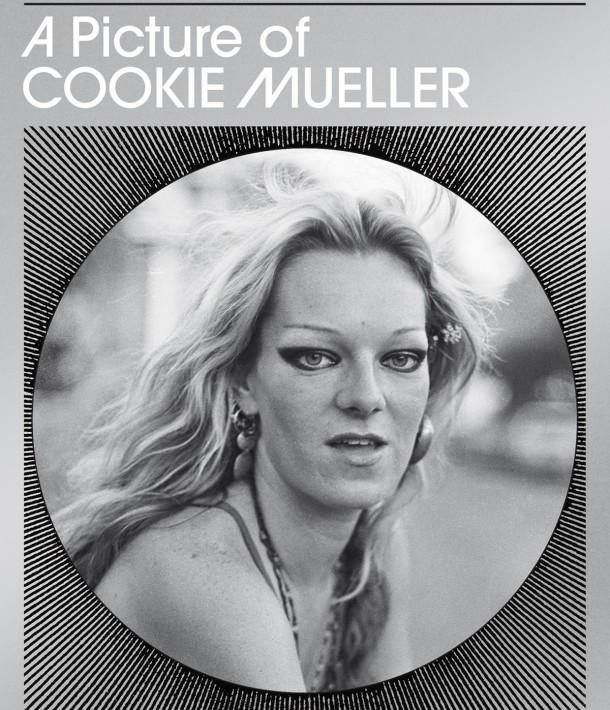 Edgewise gives us Cookie's life and world in epic 3-D detail by seamlessly weaving together the loving and astonished testimony of most of the people who knew her. And she was nothing if not social. She and they exemplify the nobility and soul of this messed-up species. They exist for joy and art in active defiance of convention and authority. I mean, fuck the police. Even possibly, literally, fuck them.
As I was saying, there's a lot of nostalgia for those days now. New York has become like a theme park for the smug and arrogant wealthy. I'm ambivalent about that nostalgia. On the one hand it's good that people recognize the ways of life depicted in this book as desirable; on the other hand it's depressing that the ideal is relegated to nostalgia, as if it's now out of reach. Granted, there's a lot of repression and those resources appear to be dwindling, but you know it's not too late yet. Fighting for the right to party is a profound objective in the right hands.
This article originally appeared in the Winter 2014/2015 issue of Electronic Beats Magazine.