Style Icon: What Spencer Parker Learned From Helmut Newton
I like to read autobiographies. I have a whole bunch at home: Nile Rodgers, Grace Jones—you name it. Biographies are great, too; I just finished reading one about the late and great Sylvester. But I prefer to get a firsthand account, especially if I'm a big fan of the subject. And one autobiography that stuck with me is Autobiography by the photographer Helmut Newton.
One of the first things I did after moving to Berlin six years ago was check out the Helmut Newton Foundation, which is close to the Zoologischer Garten. I was always aware of his work, but once I went there I was really fascinated and bought his autobiography. His life story is pretty wild and interesting, to say the least. He was born in Berlin and fled with his family to Australia when the Nazis came into power. He lived for a while in Singapore. In Australia he had his own little shop where he did portraits, and then he decided that he had to go to Europe to make it as a photographer. Once he arrived there he worked and worked, trying to make ends meet. Reading the autobiography just shortly after I've moved to Berlin was also interesting because he was talking about different parts of the city I had not yet fully explored.
By that time I was already really into buying fashion magazines and books, and I always liked the vibe Newton's photos had. He was a heterosexual man who was crazy about women, and the vast majority of his photos depict women as strong and dominant. I always liked that. His photos always had a bit more depth to them compared to the usual fashion photography. Even though a lot of them are nudes, the women photographed look like they're in total control.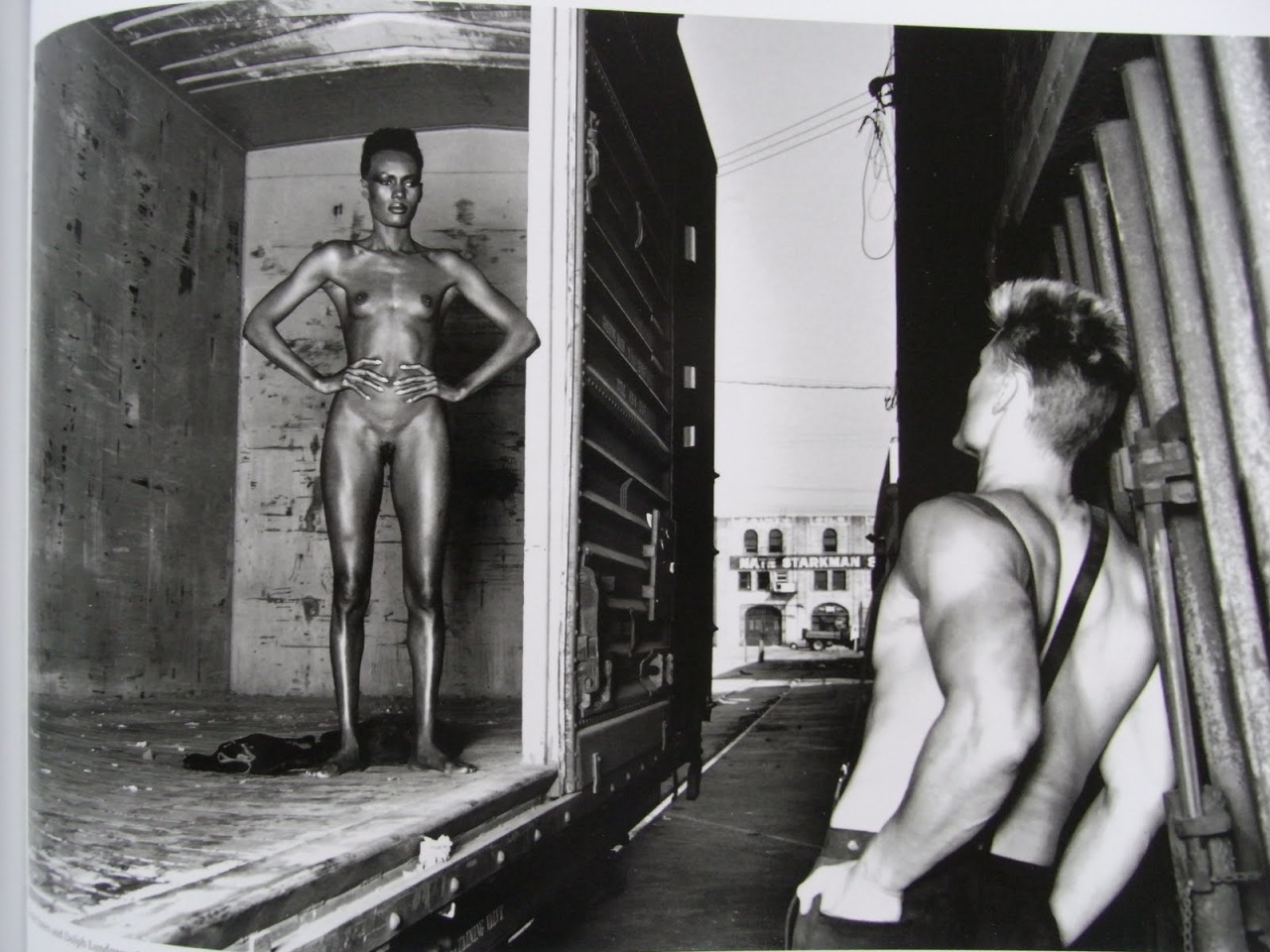 He definitely carved his own furrow. In the beginning, his work was often dismissed by magazines as too nude or too S&M. But to me, he always celebrated women. He stuck to his own style. It wasn't the most popular style to begin with, but eventually people came around to what he was doing, and he became one of the biggest fashion photographers of the last few decades. His stylized black-and-white photos are iconic. His whole attitude towards the business and the madness of the fashion world was very down-to-earth. In the midst of becoming and being a celebrity himself, he stayed very humble. The fact that he was jetting around the world, earning lots of money, taking photos for the biggest magazines and eventually filling up galleries and museums didn't change that.
The publishing house Taschen printed a collection of his later fashion photos from the early '80s onwards under the name A Gun For Hire. I nicked that title for my first (and so far only) album a couple of years back. The reason I did it has to do with the way Newton always talked about his job. His attitude really resonates with me. In his autobiography he says that you can do an amazing job, artistically and right on the vanguard or cutting edge of your artistic field, but that you should never take yourself too seriously. At the end of the day, you're just a gun for hire. You're like a plumber or an electrician
I always thought that there are a lot of parallels with DJing. You're given a job, you're booked somewhere and you go there and try to make it really special for everybody involved. You prepare before you leave; you go buy records, make your own edits, whatever you have to do to make it as good as possible. But at the end of the day you're being hired to do a job. It's a phenomenal job to be able to do, but you're not saving lives. You're invited to go somewhere and do a job to the best of your abilities. What I like about Newton's view is that it goes against this whole notion of being an incredible artiste, held up to be adored, that can be so prevalent in the scene at times. Don't get me wrong—I love what I do and I do it as well as I can, and I regularly witness amazing DJ sets in clubs. But I'm not the biggest fan of DJs and producers claiming to be artistes. We're all guns for hire. And I am fine with that!
Cover photo of "Here They Come" via The Culture Trip.
Published April 12, 2016.