A week in the life: 168 hrs Kraftwerk, NYC part 1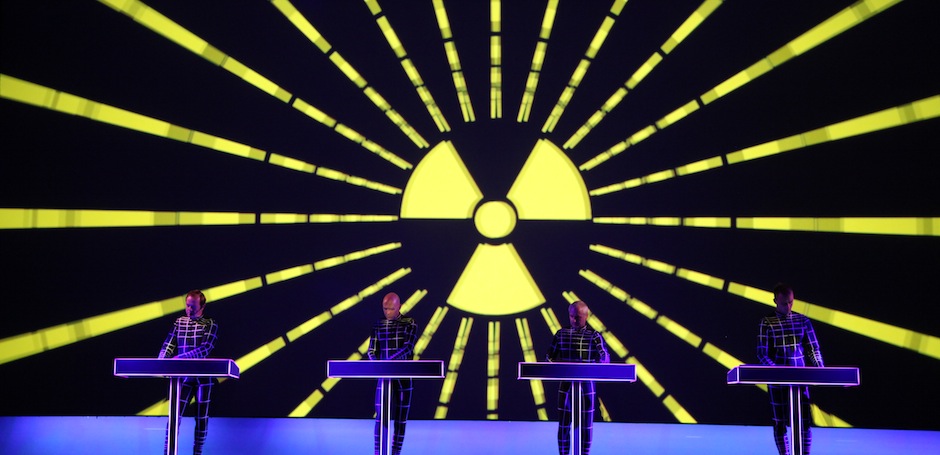 Photo: Max Dax
Few bands cast a shadow as long (or wide) as electronic pioneers Kraftwerk. The influence of the band's trail-blazing retro-futurism, conceptual precision and electronic minimalism is difficult to overestimate, extending beyond numerous genres of electronic music into the broader realm of art and popular culture. And the art world seems to have caught on. This past April, New York City's Museum of Modern Art presented Kraftwerk Retrospective 12345678, a series of eight sold-out 3-D concerts, one for each Kraftwerk album, beginning with 1974's Autobahn and ending with 2003's Tour de France Soundtracks. The result was an audiovisual tour de force that put the "werk" into Gesamtkunstwerk— with peerless kraft.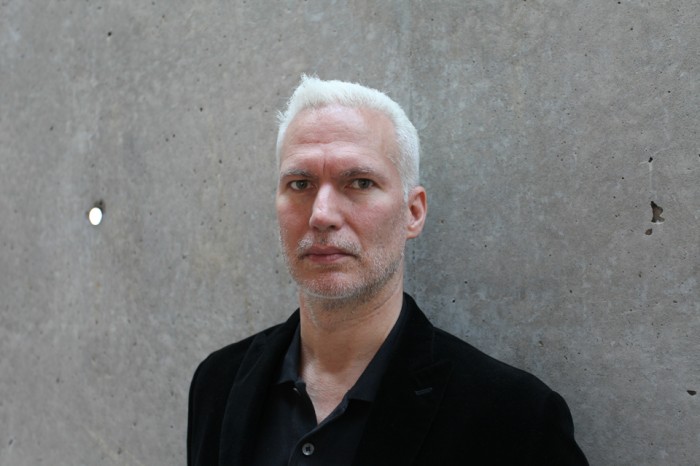 TUESDAY
Klaus Biesenbach, Director of MoMA Ps1 & Chief Curator At Large at the Museum of Modern Art
Photo: Luci Lux
Honestly, I don't really know anything about the music world—I just know a lot of musicians. So when I first contacted Kraftwerk in 1998 for the Berlin Biennale, while I was working with Christoph Schlingensief, I had no idea what to expect. I think at the time, Kraftwerk were at a point in their career when they had yet to decide if they really wanted to commit to the art world. The thing is, 1998 was also the height of the Love Parade in Berlin, and the organizers also asked them to take part, which they didn't do. But I think maybe they were scared off because we both asked at the same time. It took a while, but they answered our call in 2007. That's when we first started putting this in the works.
What we've done in the MoMA atrium is pretty much recreate Kraftwerk's Dusseldorf-based Kling Klang studio, down to very minute details. Attending every show and being so caught up in the process, I've experienced the retrospective in a very specific way: The first night I was completely exhilarated; the second night I was irritated by the rhythm and duration; the third night I was completely addicted. It was like being on a bicycle, cruising along, eventually having to go uphill, and then coasting back down again and hitting your rhythm. Then it's in your body. When I did the interview with Jon Pareles for The New York Times together with Ralf [Hütter] the word "tangible" kept coming up. Ralf said that when he speaks during concerts, he does so from inside the music. For the Trans-Europe Express show, they performed 'The Hall of Mirrors' which is all about Echo and Narcissus. These are the audio and visual reflections that are both sent and received, like a radio station transmitting and receiving, an artist looking and being looked at. It's an excellent metaphor of what's been done here at the MoMA, which has cost a considerable amount of money to produce and involved an incredible amount of building and restructuring. My colleague from the Whitney thought that the exhibition space had already existed. No, this was created to bring people into the image, into the cube. And within the cube, people are inside the cone of 3-D projection, which extends from the screen onstage to the projector in the back. Both the band and the viewers are literally inside the art. You can't stand on the side. I told people when they watch, they have to be in the cone.
During the first dress rehearsal, when the sub-bass came on during 'Kometenmelodie 1', several light fixtures started rattling. We took the frequency out, because I thought the building would collapse—I thought the paintings would fall off the walls. We ended up solving the problem of course, but it gave us a scare. The fact of the matter is that when you're curating, especially doing a retrospective, you give up your own personality. It's the strangest thing. When I was doing Marina Abramovic, I had to completely dive into her world and live her speed and velocity. Or better: stillness and duration. It's an intimate experience with a work of art. It means you have to be completely available. So I've been listening to Kraftwerk straight for the past four months. You know, with every artist, there's a first work where the nucleus of all future ideas is contained. And that's extremely important to know when creating a retrospective. Here it's Autobahn, for me. That's subjective, of course.
I think Kraftwerk have been artists from the very beginning, but they were kidnapped by their mainstream success. Of course, everybody is happy to be kidnapped by success, but it makes it more difficult to recognize who and what they are. Still, in the sixties and seventies their studio was right next door to Gerhard Richter's. They could have drilled a hole in the wall and been right there. But honestly, not a lot of people have understood the extent to which Kraftwerk are and were artists, in Germany especially. Of course, I assume that people like Gerhard Richter and Sigmar Polke got it. Joseph Beuys got it. Werner Herzog and Fassbinder got it. Katharina Sieverding got it. But not many others.
For me, Kraftwerk are very much children of the BRD, the Federal Republic of Germany. I am like a grandchild of the country, and Kraftwerk are father figures. The BRD, like the GDR, dissolved—it doesn't exist anymore, but artistically speaking, it was all about Kraftwerk, Heinrich Böll and Joseph Beuys. It used to be that Germany had the first truly active Green Party, and culturally—in art and music—this played an important role. Beuys sang 'Sonne statt Reagan', and there were massive anti-nuclear protests, especially against the stationing of Pershing missiles. Fassbinder's Berlin Alexanderplatz featured Kraftwerk's 'Radioactivity', of course. I see all this in a very specific historical context, but also in an artistic one. The incredible thing is how Kraftwerk have been capable of not just updating but upgrading their material over the course of their careers.
Somehow it seems like people haven't understood that the retrospective is an exhibition and not just a concert. People just don't get that, and it's been very hard to get people into a different mindset. It's like with movies—film was the leading art form of the twentieth century, and it still hasn't really made it into art museums. Museums can be so slow. With a time delay, art arrives with cinema, which is something I'm trying to push. I did Doug Aitken at MoMA which was big, cinematic images with no sound, then I did Pipilotti Rist, which was cinematic images with sound, then came Marina Abramovic, which was cinematic image with sound and live performance. And now it's gone one step further. Kraftwerk is the fourth step. But there's a fifth step, and I'm not sure what it is yet. A few months ago I went to the Cologne Cathedral to check out Gerhard Richter's stained-glass works. And all I could think is what it must have been like a few hundred years ago to come from some mud-hut, some tiny town with no electricity, no heating, and see this incredible thing with image and sound. That's what I imagined seeing and listening to Kraftwerk to be.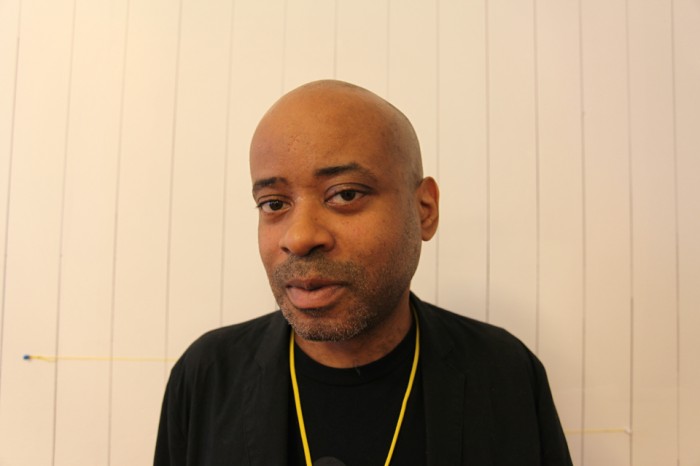 WEDNESDAY
Juan Atkins, electronic musician and founding father of Detroit techno
Photo: Luci Lux
The first time I heard Kraftwerk was on The Electrifying Mojo's radio show in Detroit in the late seventies. This is when FM radio was still young, and there were only, like, three stations. There really was no specific format for FM radio at the time—DJs were allowed to do what they wanted. You heard them play entire albums when they felt like it, which couldn't be more different from today's radio format. Mojo used to play 'Trans-Europe Express' and 'We Are The Robots' pretty regularly, but the first time I heard 'Robots' I just froze. My jaw dropped. It just sounded so new and fresh. I mean, I had already been doing electronic music at the time, but the results weren't so pristine—the sound of computers talking to each other. This sounded like the future, and it was fascinating, because I had just started learning about sequencers and drum programs. In my mind, Kraftwerk were, like, consultants to Roland and Korg and stuff because they had these sounds before any of the machines even appeared on the market.
Needless to say, Kraftwerk definitely influenced my sound, because when I heard their music I automatically knew I had to tighten up what I was doing; I had to make it cleaner and better—though not necessarily more minimal, because what I was doing was pretty minimal for the time. A lot of people think that I was copying Kraftwerk directly, but that's absolutely not the case. For me, they weren't any more of an influence than, say, funk—P-Funk especially. I actually had a chance to talk to Florian [Schneider] when we played Tribal Gathering together a few years back. We met up behind the Detroit stage and chatted a bit and I was really surprised to learn that Kraftwerk were hugely influenced by James Brown. Of course, P-Funk was made up of at least half the JB's first line-up, so somehow Detroit techno was a very natural, even "fated" progression. I mean, there were other funky electronic bands around—Tangerine Dream and Gary Numan and all that—but none were as funky as Kraftwerk­. I mean, you could actually play the stuff on black radio, and that wasn't a small feat. You could go to an all black club in Detroit and when they put on 'Pocket Calculator', everybody just went totally crazy.
Kraftwerk's minimal lyrics were part of their overall concept, and definitely contributed to their special blend. I can say for sure that they put Germany on the map for me. When I was a kid in school in America, the only thing we learned about Germany was World War II. Also, I always had this impression—independently of the war—that Germany was very logical, very machine-oriented. And without a doubt, when I went to the Man Machine show at the MoMA retrospective, I could definitely hear the way they combined the machine-driven syncopations with a more human take on improvisation. And the visuals were phenomenal. I had only heard after the fact that Ralf Hütter had played an important role in choosing both Francois K and I to do our DJ sets for the Kraftwerk exhibit at the geodesic dome at PS1. I'm proud to have been a part of it.
AJ Samuels recommends Cooly G's Playin Me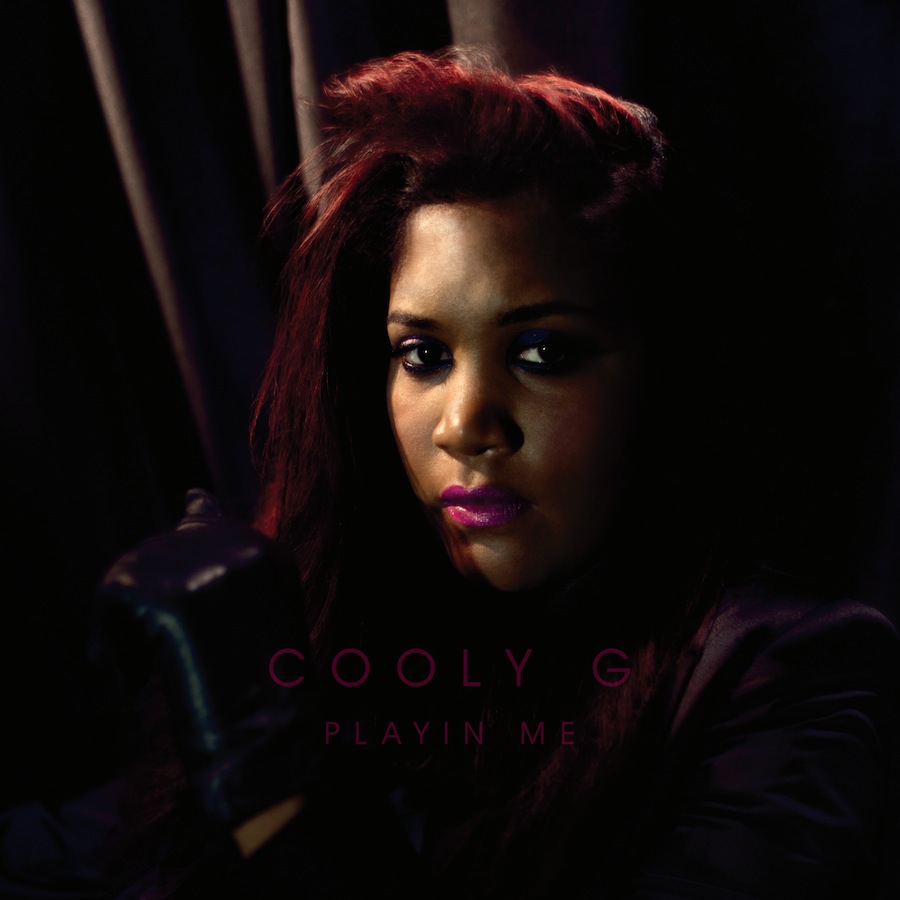 Well-crafted soul has a special buoyancy, a quality that floats easy at the pace of its own emotion. It's music that sounds effortless because it's highly personalized: feelings are the medium and the secularized message, the fervor of gospel minus the religion. And just as soul was born by freeing itself from the confines of the church, its longevity lies in being freed from the constraints of instrumentation or subject matter—blue-eyed, brown eyed, shape shifted, psychedelicized, neo, downbeat, updated, and most things in-between. Most.
With her debut LP Playin Me, 30-year-old Brixton-born Cooly G goes beyond the well-crafted 12-inches and remixes she's been putting out on Hyperdub over the past three years to lead us down a road of neo-soulstep and drum 'n basics, peppered with "aha" moments of genre reprocessing. It's not a trail she blazed herself, but more the smooth repaving of a path currently less travelled, despite the renewed interest in lovers rock and the roots of rave.
That said, what elevates Playin Me above creative rehashing (re: Where were you in '92 or its retrospective synthgoth equivalent, Light Asylum—both enjoyable enough) is its explorativeness. The album's value isn't just in reminding you to dust off your Soul II Soul, Sade or Goldie LPs, or in attempting to redefine/add a few names to a canon. It's also in the nuanced production and in the emotional glue that creates a cohesive microcosm of sexual healing, tension, stuttering drums, relationship issues, sub-bass, and self-doubt. The opener, 'He Said I Said', sets the mood, with G's plaintive vocals slaloming through a pinball dub of hi-hats and Dre-like synth bursts: "Sitting here across the room you/You make me think about . . . you." Whoever "played" Cooly G haunts this album from the get-go, disappearing and reappearing in wails of a love lost or unrequited, and, occasionally, in the heavy breathing of a love made, as on the excellent bootknock ballad 'Sunshine'.
What becomes clear about halfway through is that sad or sultry, Cooly G's emotions are a much more quiet storm than the cathartic release of heavy bangers. Bigger, badder rhythms constantly appear to lurk just around the bend, hinted-at by the odd descending 808 snare fill ('Come Into My Room') or endlessly building pitter-patterns ('Playin Me'). But with a few exceptions, like the ultra-funky Karizma collab 'It's Serious' or album closer 'Up In My Head', the beat never drops too hard, and that's one of the album's greatest virtues. There are easier ways to get heads bobbing and asses shaking, and Cooly G resists them all, opting for a subtler tweaking of heroes and genres—most notably Timeless-era Goldie. Updated and dubstepified, Playin Me continues where Timeless left off, as if drum and bass never devolved into boring and predictable music for boys and continued to take vocal cues from house and British sophisti-pop. Bold. Even bolder is the brilliant reworking of Coldplay's (!) 'Trouble'. It takes true vision to see potential in something so schlocky. So God bless the asshole that left Cooly G high and dry, because if she hadn't gotten played, she could have never played herself so soulfully. Lovers rock for a lover scorned.
A.J. Samuels talks to Luther Campbell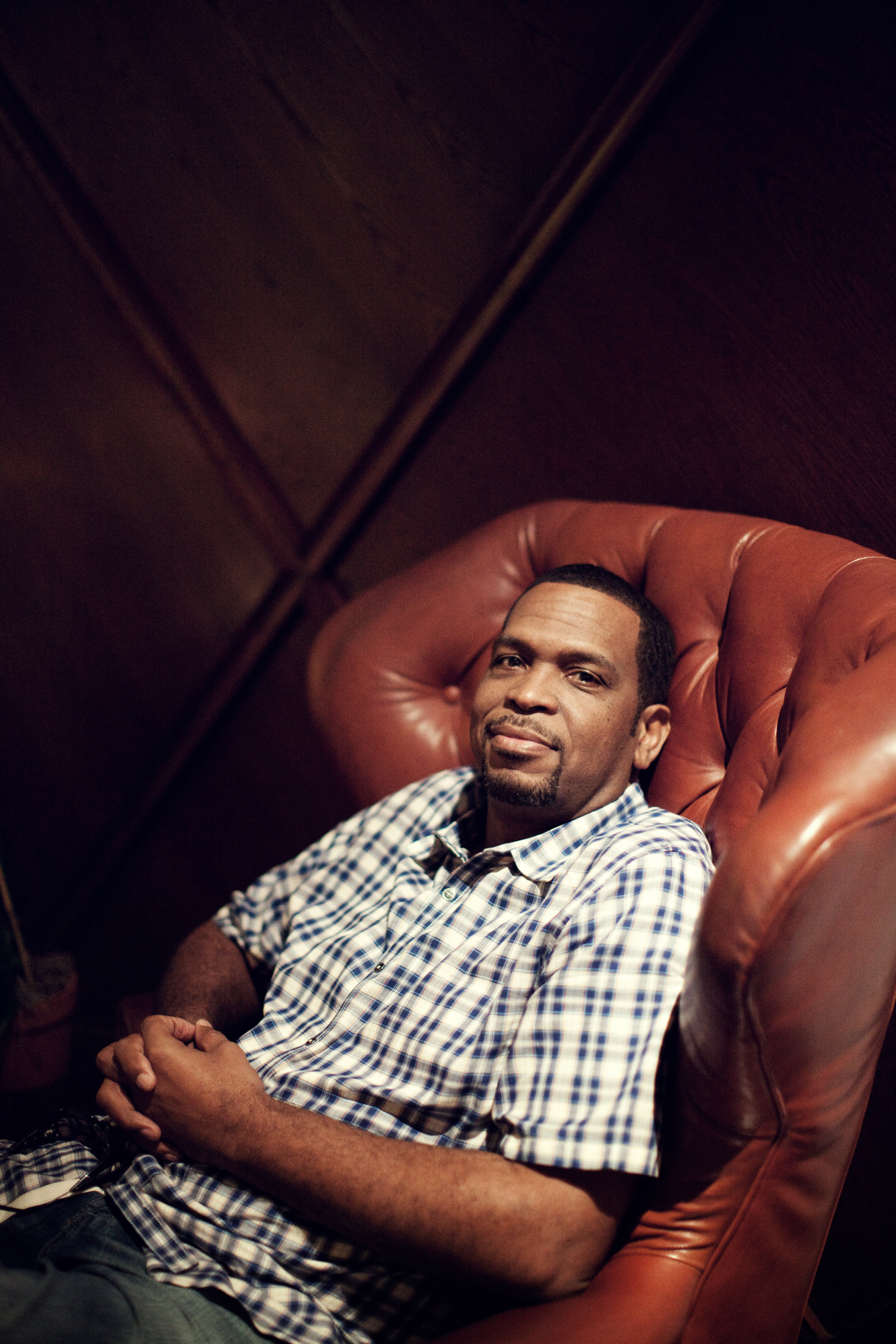 As 2 Live Crew's hype and front man, Luther Campbell was the face of one of the most controversial outfits in the history of hip-hop. In the late eighties and early nineties, the Miami native led the band's numerous battles against state and federal obscenity laws after authorities in Florida arrested record store owners for selling 2 Live Crew's breakthrough album, As Nasty As They Wanna Be. The band's success made them unlikely first amendment heroes—a role further bolstered by winning a landmark copyright case in U.S. Supreme Court for the right to parody. With songs like 'The Fuck Shop' and 'Throw the D', 2 Live Crew's highly explicit, comparatively up-tempo and misogynistic booty bass not only infused hip-hop with a new form of smuttiness, it also influenced generations of bass music producers. At this year's Art Basel Miami Beach, A.J. Samuels caught up with Campbell to talk about his bid for mayor, the Occupy movement and the art of mastering vinyl.
A.J. Samuels: Over the past decade or so, a number of bass music sub-genres have emerged with roots in Miami bass—dubstep, ghettotech and juke come to mind. How do you see your contributions to the Miami bass sound with 2 Live Crew?
Luther Campbell: Well, part of me is from Jamaica and the other part from the Bahamas, so I was always into reggae, dub and calypso. And, you know, Miami is a serious melting pot—it's not like the more segregated American south. And the influences here are much more from the islands, from the Caribbean. Musically, that means first and foremost: very heavy bass, congas and high-hats. With 2 Live Crew, it was always important for us to have our own sound. When we were coming up, hip-hop was all about East and West: New York, Run-DMC, Mantronix, N.W.A., and all that L.A. and Oakland stuff. Those guys really had a sound that was connected to where they were from. It was cool to sound like where you lived and where you grew up—but not, like, in a provincial way. So when we were writing, we asked ourselves: what are we all about? And the answer was: we were Latin, Caribbean, Jamaican, and African-American. And the common thread there was undoubtedly bass.
A.J. Samuels: What were you doing musically before 2 Live Crew?
Luther Campbell: I was a DJ, so speakers, cabinets, sound systems—that shit was always incredibly important to me. At parties, we had sound systems with, like, forty speakers for the floor, and thirty-five of them were bass cabinets. And that shit wasn't just for the club; you needed it in your car too.
A.J. Samuels: So you had experience figuring out how to achieve the heaviest bass sound specifically for the heaviest sound systems?
Luther Campbell: Damn right. But believe me, it's not just about the instruments or drum machines or the mix. With 2 Live Crew records, I would go to the mastering lab where they were cutting the vinyl. You know, there's only so much bass you can put on vinyl before the needle starts skipping, because eventually the grooves will be too close together. I would always make sure that the cutter would make the separations between the grooves a tiny fraction of the size of the needle, right? You know, on the very edge of skipping . . . as thin as possible. At one point in time, we always made a certain batch of records that you could only really play with diamond needles, like for DJs and true bass heads. It was for the heavy drop. You don't just take an 808 or 707 and 303, program some shit and then have a good sound.
A.J. Samuels: Would you say understanding bass music in general is a matter of experiencing it on a proper system, like a tricked out car stereo or in a club?
Luther Campbell: No doubt. I mean, back in the day you'd put on a Run-DMC or LL Cool J record, and after that my record, and, shit—the difference was crazy man. It was a whole part of the sound spectrum that our music opened up! But even if you didn't have crazy-ass bass enhancers you could still feel it. And if you did, as soon as you pop on a button to get the bass pumping, shit would just rumble, because our records were literally cut different.
A.J. Samuels: What do you think today's digital production possibilities bring to the table?
Luther Campbell: For me, not a whole hell of a lot. Digital bass will always sound tinnier to my ear. You know, next year we're actually getting ready to relaunch Luke Records, and for all the real bass music we're going to put out, most of it will be done analog. Plug-ins won't do the trick. I don't listen so much to all this juke or dubstep, but dudes have been paying homage to me, telling me what an influence 2 Live Crew was and all that, so it's all good. When I ran for mayor last year, I went to a party for the Winter Music Conference and people, like, freaked the fuck out when I walked in. But the connection to electronic stuff was there from the very beginning, because when we toured England or Germany for example, we'd play acid parties, not just hip-hop venues.
A.J. Samuels: 2 Live Crew's lyrics were at least half the equation for your success. Was there a natural connection for you between the music and the sexual nature of your rhymes?
Luther Campbell: Hell yes! Sex and bass are a match made in heaven, which became even more obvious for us when we'd watch people dance to our music—especially outside of Miami. In the clubs in L.A. or New York, it was all about grinding, people grabbing each other and just getting freaky. They were practically fucking on the dancefloor in an attempt to recreate the dances we had in our videos—some of which were, like, invented for the shoot.
A.J. Samuels: Last year you ran for mayor of Miami and ended up coming in fourth place. Were you always politically active or did the band's civil liberties cases make you political?
Luther Campbell: 2 Live Crew drove me to politics, as strange as that sounds. We constantly found ourselves dealing with different municipalities in Florida who wanted to censor us—and then later on a much larger scale all over the U.S. Of course, censorship is political, because it's about understanding your rights and understanding the constitution. When you start understanding laws, you also start understanding the difference between a good lawmaker and a bad one. And sometimes you have ridiculous politicians who try to tell you what you can and can't say on a record . . . just to get some brownie points from his or her constituents and show how they're fighting "immorality" and "obscenity". As an artist, you have to know how to deal with that.
A.J. Samuels: Lots of people remember 2 Live Crew fighting Florida's obscenity laws, but actually your biggest civil liberties battle was in the U.S. Supreme Court over copyright infringement and the right to parody Roy Orbison's "Oh, Pretty Woman". Which of your court battles was more important in shaping your political trajectory?
Luther Campbell: Obscenity, no doubt. It just seemed bizarre that you could have The Playboy Channel and Penthouse and all that, but you couldn't have "Me So Horny" or "Face Down Ass Up". In the beginning, what was considered "obscene" was different from district to district, because depending on where you were, it was or wasn't enforced. Like, in one record shop it was OK to sell As Nasty As They Wanna Be, but a couple miles down the road, it wasn't. The whole thing was like a litmus test for how progressive or conservative the individual municipalities were. But before the obscenity cases went to court, it was just some cop or county sheriff saying what was right and wrong. I just couldn't wrap myself around the idea that Andrew Dice Clay could get away with his act and people were being arrested for selling our records. At first I thought it was because stand–up comedians had a history of defending what they do, and musicians hadn't done it yet. But then I realized . . .
A.J. Samuels: That it was racist?
Luther Campbell: Absolutely. And it just got more and more political when Tipper Gore came out with that "Focus on the Family" shit and the Parents Music Resource Center. It was a blacklist . . . pun intended. 2 Live Crew just became a pawn in the censorship game. In my opinion, Al Gore was actually a better candidate for president than Bill Clinton—he just had all this baggage from his wife.
A.J. Samuels: It's ironic that one of the most conservative censorship campaigns would be spearheaded by somebody so close to America's self-styled progressive poster boy.
Luther Campbell: Go figure.
A.J. Samuels: But 2 Live Crew's parody case was also pretty important too, no?
Luther Campbell: Well, it changed the whole landscape of sampling and allowed people like Weird Al and Saturday Night Live to continue doing their thing without getting sued by Dolly Parton and Michael Jackson. So, yeah it was. It's no exaggeration to say that some politicians and fellow artists conspired to stop us from doing what we do.
A.J. Samuels: There are few cities in America where the gap between the haves and have-nots is as visible as in Miami. Ferraris and Lamborghinis seem to be constantly rolling through South Beach or barreling down U.S. 1 past some of the area's poorest neighborhoods. You grew up in Liberty City, which has one of the highest unemployment and crime rates in the city. Did that have an effect on you politically speaking?
Luther Campbell: The disparity in Miami is fucking unbelievable. I mean, we're talking about two different worlds with rich and poor, and little to no mobility. The middle class is almost non-existent. City hall here is just full of elitists. Their job is to continue to make certain people rich and take advantage of other people's communities. Black people don't have jobs and suffer serious police brutality, especially in the Haitian neighborhoods. Everything black just gets treated like garbage. It's that bad. If you're Cuban, it's different. It's easier to get a job downtown and all that. But they take care of their own, you know? Don't get me wrong: a lot of Cubans are good people, but everybody's got their own interests in mind.
A.J. Samuels: Who voted for you when you ran for mayor?
Luther Campbell: It was all over the place—black, white, Jewish, you name it. I was the only candidate who really won at the polls. I'm telling you, it's such a tricked-up system here with buying and selling votes and absentee ballots.
A.J. Samuels: You'd think there would've been a clamp-down on vote-rigging in Florida after the Bush-Gore debacle in 2000 . . .
Luther Campbell: You would, wouldn't you? But things don't change here. Liberty City looks exactly the same as when I grew up there. And, politically speaking, it's not a party thing. I'm a registered Democrat, but that's all just a bunch of bullshit. I'm two seconds away from going independent. The Democrats didn't do anything for me when I was running my campaign. Maybe it's because I don't look like them. Do you think the Democratic Party has become too conservative? Absolutely. It's not what it used to be. But the funny thing about the Republican Party is that the real republican Republicans—the ones we always had a problem with; the ones who are, like, two seconds from being KKK—they all joined the Tea Party. The racist motherfuckers are all there, and I think it's actually making Republican leaders more moderate.
A.J. Samuels: In one of your recent columns for the Miami New Times, you came out in support of the Occupy movement. What's the protest landscape like in Miami?
Luther Campbell: It's happening in Miami, but not as much as in other places. Personally, I think the movement is incredibly important. When I was a teenager, they held the Democratic National Convention down here in 1972, which brought out all the hippies and zippies. They took over the park at the beach but they weren't active enough, you know? The Occupy movement gets it. They are out there with all their fury fighting against the goddamn propaganda machine.
A.J. Samuels: What do you mean?
Luther Campbell: Look, for the average American, if you put somebody on TV in a blue suit with a certain haircut and a certain look, and people will listen to what the guy has to say. They'll believe it. They've done, like, a million studies on it. That's some key shit. And when this guy tells you "Nancy Pelosi is a rapist! She rapes men!" people believe it before she even gets her day in court! So when people say America's broke and shit, I know they're
juggling the numbers. Wall Street's not broke. They're fucking with our investments, our retirement funds. And the protestors understand that. They know that this is what's fucking the country up. We live in a heavily propaganda-driven society with major mass manipulation.
A.J. Samuels: Do you think there have been any major improvements under Obama?
Luther Campbell: Let me tell you: I voted for Obama the first time and I'm going to vote for him again, but only because all these other guys are so fucked up. To be honest, I expected more. When Bush was in power, he took care of his constituents. Obama gets elected and he
talks about saving the world, but he should take care of his fucking people, because we've been getting fucked for the past eight years.
We're like fucking first graders compared to the rest of the world. I mean, America's got guns and some nuclear shit, but that's about all these days . . . Oh yeah, megachurches, too.
A.J. Samuels: Are you religious?
Luther Campbell: I guess so, but it's not like I run to the church every day. I pray at home and read the Bible, but I try to study other religions as well. You know, when I was growing up, my mama told me I was Baptist and a Democrat . . . so when I was young, I didn't explore. But who knows? I might be Muslim—hell, I might even be Jewish.
A.J. Samuels: In the past, you've dabbled in the adult entertainment industry as both a producer and director. Are you still involved with that at all?
Luther Campbell: No, and I don't miss it either. For me, that was really about making money and filling a market niche. When I decided to get into the business, there was practically no tasteful African-American porn. It was always some grimy Motel 6 shit. I wanted to make some classy urban stuff, you know? I only did one hardcore movie, but to tell you the truth, I just didn't like the whole experience. Internally, I just couldn't deal with it. It wasn't me—even though it sold like crazy . . .
A.J. Samuels: You mean morally you had problems with it?
Luther Campbell: Yeah, it just wasn't right for me. I do think some porn is art, but it's just not my art form. Sex, for me, is more personal. It's not a business. It's not work. When I sing "I want some pussy!" it's more like I'm celebrating it by telling people to go out and get some. But not when it's all cold and impersonal. Nevertheless, I respect porn stars. They put a lot of time and energy into what they do.
A.J. Samuels: Art Basel is on now. Have you checked out the main show?
Luther Campbell: No. Even though I'm an artist, I'm not really the "artsy" type. But Art Basel is great for the city. I'll probably go with my wife and check out some of the public stuff. I like paintings, but when I look at a sculpture or some shit, I don't get it. I won't lie.
A.J. Samuels: Have you been to any of the parties?
Luther Campbell: I haven't been invited. Artsy people getting loose? Interesting. ~
—
Photo by So-Min Kang, Luther Campbell lounging at the Delano Hotel in South Beach.
Recently, reports of pacifist gamers revolutionizing the virtual first-person shooter landscape have been making the media rounds. According to the Wall Street Journal and National Public Radio, winning expressly violent games by running away, hid- ing, or bringing fallen comrades back to life with a defibrillator has become all the (anti-)rage. But as Andreas Lange, director of Berlin's Computer Game Museum tells us, there's nothing new about virtual pacifism.
A.J. Samuels: How long have people been trying to win violent video games by nonviolent means?
Andreas Lange: I think the first examples of "pacifist" run-throughs can be traced back to the eighties. In the seventies, games didn't have the complexity to allow for alternative ways of playing, much less alternative ways of winning. The programming just wasn't far enough. But as soon as so-called "jump and run" games came out—Super Mario Bros. being perhaps the best example— people realized they could decide on their own how they wanted to win. Some opted not to trample the Koopa Troopas or the Goombas, even though they knew it would cost them points. Others tried beating the level as fast as possible in "speed-runs". I see both more as an act of rebellion than anything else. Ultimately it's about knowing how and rejecting to play by the rules.
So playing games like Deus Ex or The Elder Scrolls V: Skyrim without killing anybody is less about pacifism and more about defying the order established by the game's creators?
Absolutely. It's first and foremost a challenge to the system. Look, if you're playing a first- person shooter game on a team, and all you do is sneak around to avoid conflict, or help bring injured team members back to life as a medic, and then they go on to blow somebody's head off, you're hardly a pacifist. However, there is a pretty long tradition of pacifist games, or at least ones that reward nonviolence. I believe the first was Balance of Power, which was a Cold War simulation cre- ated by designer Chris Crawford. There you got to decide whether you wanted to be the American President or Soviet General Secretary, and from there on out, it was all about diplomacy. I mean, technically you could nuke your enemy, but that wasn't the point. More recently we've seen "serious games" brought out by organizations like UNESCO or the Red Cross, which are designed around conflict resolution, mediation and nonviolent peacekeeping. The problem is that most people find them incredibly boring.
A few years ago, the artist and activist group Third Faction Collective started staging game internal "interventions" in World of Warcraft, demanding the right to ". . . reflect on the underlying code and architecture on which a game environment is constructed," and promoting democratic thinking and player sovereignty— essentially a progressive code of ethics. Why do ethics matter in an imaginary game context? Isn't the whole point of video games having the ability to do things virtually that you can't do in real life?
That's certainly an important aspect of gaming, but not the only one. The larger and more interactive video games become, the more game-external ethical conventions apply. This is where the borders between games and real life start to blur. Think about it in comparison to a "normal" game: A soccer match doesn't go for longer than ninety minutes, and out of bounds is out of bounds. In World of Warcraft, you can build up a character for months or even years. You can spend so much time, energy and love in creating this . . . thing. So when it dies, it's a big deal. And it feels like much, much more than a game. But is it life? Not really. It's something in between. And that's exactly the sort of thing that artists are there to point out. ~
Max Dax and A.J. Samuels talk to Blaine L. Reininger
As a student of electronic music at San Francisco City College in the late seventies, Tuxedomoon's Blaine L. Reininger always had an affinity for synthesizers and sequencers. At the time (and place), the then novel electronic instruments were more geared towards experimentation than making pop songs—a distinction for which Reininger, a classically trained violinist, had little use. From this healthy disregard Tuxedomoon's dark, humorous, and cinematic art rock was born, and with it a massively influential spirit of experimentation that continues to cast a long shadow over post-punk and electronic music today. In Athens, Max Dax and A.J. Samuels caught up with Reininger to find out more about Tuxedomoon's latest recordings and the pains of rearing the bastard child of pop and musique concrete.
Blaine, you've been living in Athens since 1998. Here it seems like markets for music and art function independently from the rest of the crisis—because things are booming. How did you end up here and what made you want to stay?
Even though the crisis has been getting international press for the past two years, the writing has been on the wall for a while now. But my decision to come to Athens had nothing to do with any of that, and neither did my decision to stay. Before I came here I was living in Brussels, but Brussels just kind of crashed and burned for me. My wife of seventeen years was dying from a heart condition, there was no work for us, and we were being evicted from our apartment. We just really needed to get out and go somewhere else. We had some contacts in Athens, so we got on a plane and left Belgium without thinking too much about the future. A short time later, my wife died and I was pretty devastated. I didn't really know how to deal with my life, much less take care of our son. It took a few years, but things have completely turned around. It's been quite a trip since coming here.
It doesn't sound like you have such fond memories of Brussels…
At the end of my time there I started to believe that what I had achieved in the past was pretty much it for me; that the rest of my life was just postscript. That things didn't turn out that way is, in a sense, a miracle … or at least really unexpected. There was a time in Brussels when all I did was stay inside my apartment, watch TV and take drugs.
When things started picking up again for you after you moved to Athens, it seems like they picked up for Tuxedomoon as well. One can say without any hesitation that the Bardo Hotel Soundtrack from 2006 is one of the great and outstanding Tuxedomoon albums. Some bands age like bread and just get stale—Tuxedomoon seems to age more like wine or whiskey.
I'm glad to hear it. For the Bardo Hotel sessions we actually went back to San Francisco to record, which was a big deal for us because we hadn't been back there as a band in almost twenty-five years. We let the city and all of our memories—good and bad—just seep into the music. We tend to improvise endlessly, which means that the real task for recording is collating it later. Our most recent recordings were done in Brussels, so you can imagine that was a really heavy experience for me. The whole band had lived in Brussels for around twelve years, and then one by one, everybody left. I was the last one to leave and I didn't turn off the lights. When I finally took off, I cursed the place and spit on the ground. I just thought, "Fuck this place, I'm never coming back here again." But I did, of course.
Was it easier to confront the past in Brussels after you already had the experience in San Francisco?
Well, I think in both cases it was good for the music and it certainly felt therapeutic. It's important for me to drag my consciousness along to places from my past. I've changed, you know? I'm much more "aware" than I was in the old days. I've shed different kinds of addictions over the years, and in the process I've become much more lucid in my thinking. I would say in general I try to pay more attention to everyday activities, which is a pretty Buddhist approach to the world. Revisiting the past and seeing it with new eyes is important. For me, these aren't necessarily happy places, because I'm not really a happy guy. I thought I was finished in both San Francisco and Brussels, but I've discovered a whole new story … and it's been good for the whole band.
Bardo Hotel includes lots of field recordings. Were these sketches of San Francisco part of a process of reclaiming the city for you?
We've always used field recordings in Tuxedomoon to incorporate our environment in a lateral way, not in a literal one. You know, we're not interested in singing something like, "Oh San Francisco! I've come back to you! How pleasant!" but rather to kind of subconsciously allow elements of wherever we are into the music; to just open the channels to the environment and see what filters through. Musique concrete has been an important part of what we do. You know, Tuxedomoon was founded by a bunch of guys who were really steeped in these kinds of methods and a modern aesthetic. This is the stuff I was learning when I went to San Francisco City College. My homework in my electronic music classes was to go and listen to Cage, Fontana Mix—stuff like that.
You describe an intellectual and emotional past that are completely intertwined.
They are! And talking about this stuff is like psychotherapy for me. I could just keep yammering away about it forever … But really, I think I couldn't possibly separate my emotions from my intellect, because people like John Cage have affected me in both areas so strongly. I mean, music, sound and silence are emotional … although Cage had a much different understanding of the concept of silence. He once described going into an anechoic chamber—a completely soundproof room—and hearing two sounds: a highpitched tone, which was the sound of his own nervous system, and a low-pitched tone, which was the sound of his own blood. That's when he decided that true silence doesn't really exist.
Entering an anechoic chamber can almost be painful—initially you feel this strange pressure on your ears, as if the air's being sucked out.
It's like diving—or being in an airplane that's descending too quickly.
John Cage's experiences with anechoic chambers were what led him to explore the concept of silence—which, in turn, led to exploring the sounds of chance. What role does chance play in the way you think about and write music?
I've always felt drawn to chance because of its Buddhist underpinning, you know? Chance as a way of reading the events of the universe … It's like taking a random slice to analyze the whole—like with using the I Ching to figure out where to go in musical situations of your own invention. The funny thing is that when I've employed Cagean methods in the past, the result was almost always pop. And I've had a lot of success with that over the years … as have other people. David Bowie has done similar stuff writing lyrics with cut-ups and whatnot. It's really good when you're out of ideas, or when you haven't played for a while.
So is employing modernist techniques just a way for you to shake things up before you write a pop song?
How do I put it … The process of composition is like tuning a radio receiver; it's like making yourself sensitive—making yourself a conduit for a flow of information. Chance systems help to put you in a state of heightened sensitivity to your own thoughts and actions …
As if you're eavesdropping on yourself…
You certainly step outside of yourself. I like to put my personal desires and prejudices aside to get into a kind of instinctive state. Then it feels like I know what I'm doing in some deeper sense. Whenever I set out to write something more literal—something where I can say "This song is about this, that, and the other"—that's always when I get the worst results. And that goes for whatever medium I'm working in: theater, dance, whatever. To do good work, I need to be in a creative trance.
What's your definition of pop?
The way I use the word I usually mean music that employs standard harmonies, diatonic composition, chords, melodies, lyrics, a four-four time signature—that kind of thing. Basically, a pop song is something that's recognizable as a "song", as opposed to simply organizing sounds.
Do you see the hybrid of these two aspects in your own music as a natural evolution?
I think modernist methods in all the arts have widened the field, which definitely should be a normal and natural thing. Modernist painters were the first to use photographs and collage and found objects in art to produce something other than painterly renditions of the "real" world. In the same way, that's what happened to music. And it started pretty early on—like with Satie using a typewriter in his compositions. That stuff broadened the field of what constituted music and eventually became part of pop music through bands like The Beatles, who were digging composers like Stockhausen. It also helped that they were using drugs … But that's what I grew up with—the notion that nothing's forbidden in music. If it makes sense and goes with the internal logic of the music, no sounds are off limits.
These days, it seems like noise, atmosphere and field recordings are a permanent fixture of pop music. Does it bother you at all that some bands have gotten rich using techniques that Tuxedomoon pioneered, while you guys never really got your due in terms of fame and fortune?
Not really.
Because that wasn't really your ambition?
Actually it was, but we got over it. These days I don't really have any ambitions. My ambition is to stay alive. I guess back in the day we were all much more arrogant and thought we'd be enormous rock stars. But I think everybody does when they start out—everybody thinks they're going to be David Bowie or something. At this point I'm content to do what I do and that I'm given opportunities to do it. I consider myself fortunate. You know, I think this whole avant-garde thing, starting from the second half of the twentieth century, needs to continuously be repeated. It has to be told again and again because people forget what's been done! And there's always reactionary elements that kind of erase or whitewash those influences. Especially in America, people want to undo all of the progress that was made in the sixties. It amazes me today that so many Americans don't know what happened in the fifties and sixties with Cage or The Living Theater or Ginsberg … People should know this stuff!
Do you see it as an obligation to constantly revisit and reintroduce these figures and ideas?
Well, the recordings Tuxedomoon recently did in Brussels were for the soundtrack of this iconic queer film from the sixties, Pink Narcissus, by James Bidgood. I guess you could call that revisiting the past. I mean, it's not something I personally feel a connection to, though it's brilliant stuff and has been hugely influential. I don't feel any obligation to teach anybody about a given era of music, but I think that's sometimes the result. I would say our new material is sort of jazz-like—at least the process of playing for hours and hours on end.
Wading through massive sessions was a popular way for jazz musicians like Miles Davis to record. He and his producer Teo Macero used the studio as an instrument, taking material—the nuggets of longer jams—and splicing them together.
The jazz association is funny for us, because there's certainly a part of our audience that's more like, uh, jazz fans … We played Sofia recently and up in the front rows where the tickets were more expensive were the jazz guys, while the back rows were all goths. Our fans are a real motley crew.
You performed in an early episode of Glenn O'Brien's TV Party. It was interesting how early Tuxedomoon—which could be associated more with a West Coast, Residents-like San Francisco avant-garde—mixed in with New York's downtown punk and art elite, people like Chris Stein, Debbie Harry, Basquiat … Did you guys feel at all intimidated when you performed there?
We were just thrilled that they were so welcoming to us, you know? They really treated us like we were one of their own—like a "New York" band. All those dudes had this junkie disdain for the whole flower-power thing, which they carried on from the Velvet Underground and stuff. But I think we were despairing and dark enough to be acceptable. On the tape you can see I had this big, goofy grin on my face while playing my violin. Everybody else in the band looks really serious…
So does the crowd.
Yeah, but Glenn looks real happy introducing us in the end. He was a huge booster for Tuxedomoon on the East Coast. He wrote about us in his column for Andy Warhol's Interview and said something like, "If you can't find The B-52's in your local record store, then Tuxedomoon's Pinheads on the Move will serve as a fine temporary substitute." I guess our sound and our shtick was a little goofier back then … But not so long after that, there was a palace coup and the rest of the guys in the band stood me up against a wall and said, "We're going to get serious now!", and we did. We shed the Residents- and Devo-style postmodern humor real quick.
Glenn O'Brien is a pretty discerning critic, so it actually means something when he offers his praise.
That's true, and the whole band feels indebted to him for all his support. But I have to say that as renowned as all those people are today, at the time they were completely unintimidating because they were so stoned and drunk. TV Party was just that: a party. Debbie Harry and all those people sat around like royalty, but they were beyond trashed.
What was Debbie Harry like?
Really nice … and unintimidating! Aside from being totally hammered, she was also in between dye jobs, so you could see her roots and stuff. And she also had the craziest dandruff … not that she gave a shit though. I remember before and after filming we went around to this chain of bars they have in New York called the Blarney Stone. The drinks were insanely cheap—a gin-tonic or whiskey soda cost, like, fifty cents. For three or four bucks you could get totally blitzed. And Tuxedomoon fit right in with the rest of the drunks. I remember somebody interviewing Bruce Geduldig and asking him where he liked to go on vacation. He was like, "I just like to stay at home and take a lot of drugs."
In Germany, we call a stay-at-home vacation a "holiday in Balconia".
Nothing beats a good staycation. ~
Photos:
Picture 1 – Blaine L. Reininger shedding some light in Athens, Greece. Photo by Luci Lux.
Picture 2 – Blaine L. Reininger (teaser) hamming it up for the camera on Glenn O'Brien's TV Party.
Picture 3 – Tuxedomoon (left to right): Friedrich Engels, Steven Brown, Reininger and Peter Principle.