Visual Feels: LEGO Acid House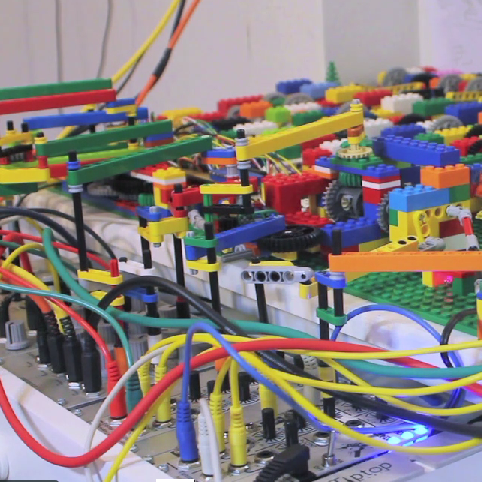 2014 is the year LEGO officially became gear. As you might remember from this EB.TV feature, the last 12 months produced some cute-as-hell LEGO turntables. Now here's a sweet bit of technic that generates hypnotic Acid House. Personally, I'm still waiting for the LEGO 808 so I can finally form the least-threatening EBM band ever. We're called Combichrist and we all need rides home after the gig.
For more feels and exclusive material, check out the Electronic Beats tumblr.
EB Video Premiere: A Guy Called Gerald – The Dip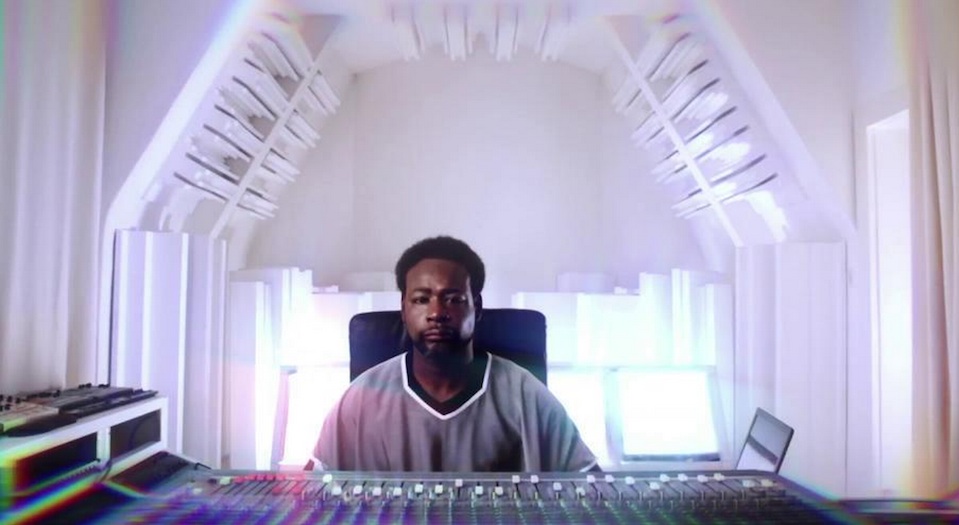 Gerald Simpson is inarguably a visionary; his 1988 record Voodoo Ray has been lionized as one of the defining tracks of Manchester's acid house scene. However, he's also one of the few artists who has, despite his legendary aura, managed to stay ahead of the pack. In 1992 he helped shape another sound, this time drum'n'bass, with his 28 Gun Bad Boy full-length. Today we're pleased to have the premiere of the trippy, time-stretched video to "The Dip", directed by Macedonian artist and director Marija Bozinovska Jones. To accompany the video she was kind enough to answer a few questions.
How did you come to know A Guy Called Gerald?
My first contact with Gerald was around 2003 in London during my VJing days. After being repeatedly booked to play together, we finally progressed with conversation. Solid friendship has developed since and we have collaborated on various projects few times in the past.
Are music videos dead?
How I see it is that they've transmuted. If the material world undergoes constant change, then media and technology are galloping forward at a tearing pace. It is self-evident to start visualizing and promoting music in new ways whether through specifically created apps or live hologram visuals. It's been this way since the music video substituted the television format for the internet. The internet medium plays a large role in presenting interactivity – the audience isn't satisfied with passively watching music videos any longer. Today's music fan is a proactive internet user with short attention span, high expectations and desire to engage.
What's your motivation shooting music videos?
I have always been fanatical about music, having attended classical music school since I was 5, learning notes before the alphabet. As a teenager, what followed was the experience of moving across all possible musical subcultures. During my studies at Saint Martins I received the opportunity to shoot my first music video for Alan McGee (of Creation Records fame) promoting a new band and the visual arts took precedence.
Furthermore, my art projects always somehow connect to music, even when highly politicized.  It is bizarre that I've never become a musician myself … However, a few weeks ago I performed an audiovisual set in a gallery in Norway manipulating material belonging to a particular music genre from the Balkans called turbo folk, so who know what the future brings!
Laurent Garnier Slices DVD Feature
Pioneering techno producer, DJ and worldwide ambassador for electronic music – there are few people who have stayed as relevant and on top of their game in the fickle world of club music as Laurent Garnier. In this Slices feature we look at how the L.B.S. project came to being, discuss Garnier's love of all kinds of music and how he manages to stay on top of his game after 20 years in the business.
Pyramids of Mu remix Capella
Pyramids of Mu got some pretty heavy blog-love a while back thanks to their blend of slowed-down samples and acid-house trancebeats; it rides the dragNdrug witchwave without being cheesy or basic. The UK party monsters have recently released a new track, an industrialized refix of Capella's 1993 eurodance classic. 'MU Got 2 Let The Music' is the evil stepchild of Magic Affair and Suicide Commando, throbbing in all the right ways. Stream it, download it, rave in2 the grave.