"The future doesn't exist" – Morphosis recommends NRSB-11's <i>Commodified</i>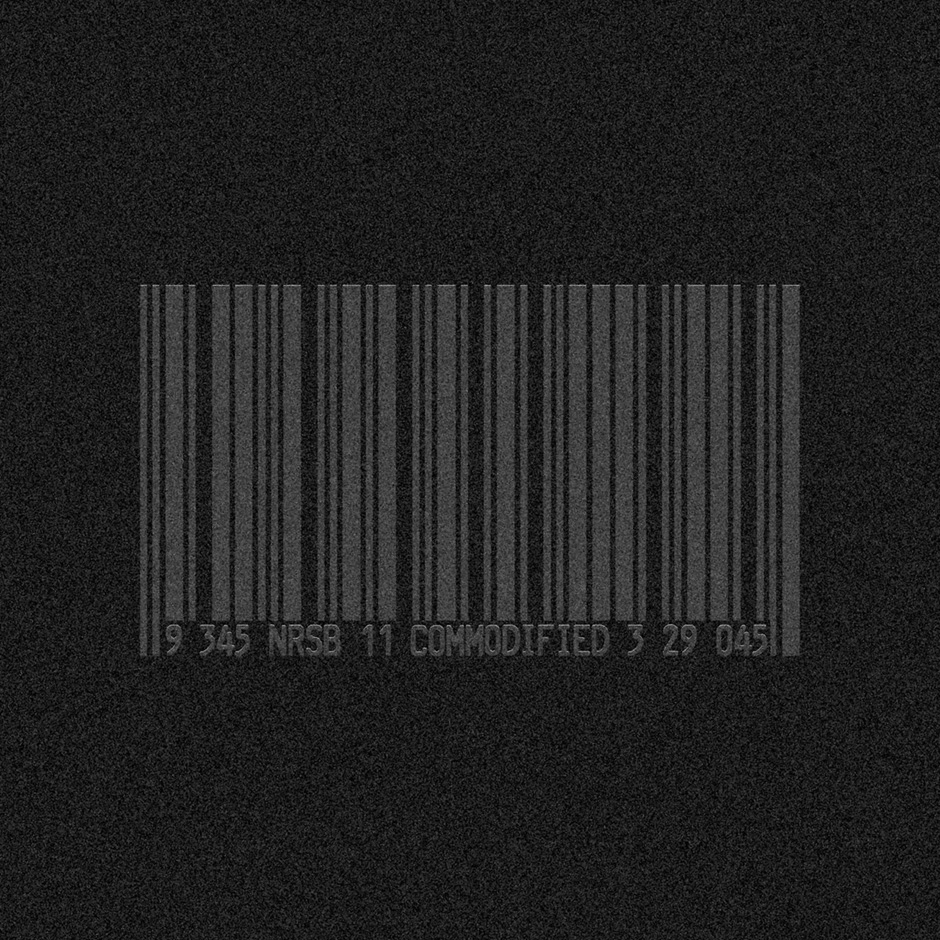 Rabih Beaini aka Morphosis is a Lebanese electronic and experimental musician based in Berlin. He is also the founder of the label Morphine Records, which has released albums by such artists as Charles Cohen, Hieroglyphic Being, and Anthony "Shake" Shakir. In this recommendation from our Winter, 2013 issue, he assesses the afro-futuristic techno of DJ Stingray and Gerald Donald's NRSB-11. Interview conducted by A.J. Samuels.
DJ Stingray, aka Sherard Ingram, has long been one of the principle figures in electronic music for me, particularly his releases with Urban Tribe and with Anthony Shakir. Some years ago I released a 12-inch by Anthony on my Morphine label, and one track was co-produced by Sherard, but until a few weeks ago, when I met him in Tokyo, we had yet to have a proper conversation. Listening to his set in Unit, I realized how difficult it is to describe what he does in depth and that also goes for acts like Drexciya, Gerald Donald and Gerald's various side projects. In contrast to people like Jeff Mills, Anthony, or Derrick May, whose sound you could broadly define, Gerald and Sherard—who make up NRSB-11—are after something more mysterious. The music is based in science, science fiction and futuristic concepts, and NRSB-11 live the music in a way that's ahead of our times. It's similar to how good science fiction always remains ahead, even when it's old. Take Blade Runner for example: if you watch that today it still seems futuristic, and you'll always think it's made for a future that hasn't come yet. It's timeless, not unlike Metropolis. And that's something I hear on Commodified.
Much of the album centers on hidden messages from parallel worlds—political, financial and extraterrestrial. American afro-futurism has a long history of discussing the cosmos and planetary events in relation to the political state of affairs of black communities in the U.S. and their oppression by the White House and CIA. The Detroit techno and electro scenes added to this history by preaching black power and supremacy, including for other non-white minorities. I've been to Detroit, and you can still feel the necessity of their position, maybe even more so today than ever before. In terms of Commodified, which uses sci-fi as a vehicle for political allegory, a story is told in the tension of the rhythms and production, as well as the album's song titles, like "Consumer Programming", "Offshore Banking", "Industrial Espionage", or "Austerity".
Sherard explained to me that the album took a year to make, and you can hear it in the extreme attention to detail. Importantly, the collaboration was remote, also with the two transferring files back and forth—which is very different than how I usually work. While I think it's interesting to work in close quarters with someone else, I imagine working at a distance can bring better results for a few different reasons: First, the process itself is related to current technology and is classically futuristic in terms of electronic music production often taking place in private bedrooms or small studios. Second, collaborating in the same room can involve making concessions to avoid confrontation. Trading files has the potential to result in something more mature. The distance keeps you honest and critical and that's another interesting paradox that I associate with NRSB-11: it's an extremely detailed collaboration taking place thousands of kilometers apart, based around a futurism that's fundamentally historical.
The future doesn't exist. We make it up because we don't know what will happen tomorrow. But it's unimportant whether predictions come true. Rather, it's the idea that matters. People often confuse the idea of futurism with technology. Accordingly, the problem with music today is that it's arrived at a point of saturation in terms of "new" sounds. We can't discover more sounds, and this was already true in the late nineties. While many musicians still continue to hit a wall in search of the "new", others have gone back to search for more information, more coding, and more concepts to learn more about music. These people are the winners. We have to enrich the ideas upon which our music is based and that can only happen with careful examination of history. Today's devices are different and how we use them are different, but the results are not markedly different. NRSB-11 is content to dig deeper into what's already there—instead of trying to work with the newest technologies in order to discover something that's never been heard or played before. They stick to their own language and do it expertly. They'll eternally develop the same ideas, and the results are so often mind-blowing. This is today's afro-futurism. And we are lucky to experience it—especially those of us who weren't alive in the sixties and seventies. We will remember these Detroit purists as one of those myths we revisit when trying to enrich our personal knowledge. ~
This text first appeared first in Electronic Beats Magazine N° 36 (4, 2013). Read the full issue on issuu.com or in the embed below.
The Accidental Futurist: An interview with Naytronix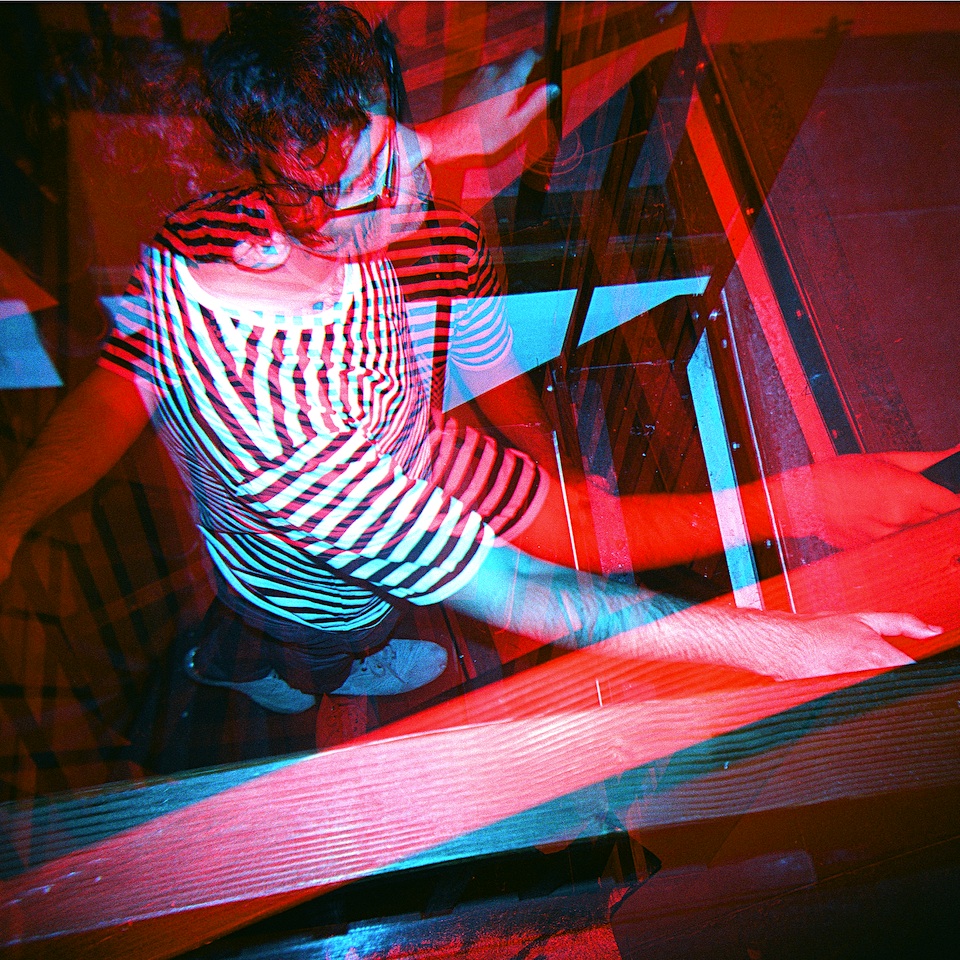 Nate Brenner is something of a fixture of Merrill Garbus' tUnE-yArDs project, but playing bass in the live set-up of somebody else's band was never part of the plan. Not that there was a plan as such, rather a natural progression and a will to experiment, fostered by a close-knit DIY music scene, such as Oakland's, where Brenner cut his teeth. It is an environment, which allows your art to be developed within collectives, while simultaneously providing the impetus to strike out on your own.
And in Naytronix he is very much on his own. His debut, titled (but of course) Dirty Glow on LA's Plug Research is a homespun, loosely woven fabric of influences—the psychic rip curl of psychedelia breaking against the stiff funk of Kraftwerk, 60s bachelor pad music smothered in a layer of mildew and thrift store dust—the project clearly provides Brenner an opportunity to filter his esoteric impulses into robust, splintered and incredibly arch pop music. With our interest piqued, we dropped Nate a line to find out a little more.
How did you arrive at this project, was it something you always meant to do? And how long were you sitting on these songs before deciding to put them out there?
It started out as a recording project by myself and with the help from some friends. Before I started Naytronix I had played a lot in bands that were either collectives, or playing someone else's music, so I wanted to work on my own music for a change. I started out recording some song ideas without trying to get a band together to rehearse. This project was and still is a way for me to work on and learn recording and production techniques as well. So originally I didn't think of it as starting a band or even releasing a record, but just giving myself a chance to work on my own music.
These songs were recorded while you were playing in tUnE-yArDs How much did they feed off the energy of being part of that band?
A few of the songs feed off the energy of tUnE-yArDs especially the song "Robotic". I wrote and recorded the album when we were either on tour or at home taking a break from touring so being around Merrill definitely brings me some great positive creative energy.
In a way your record has an organic sensibility, but it's also indebted to dance music. The two aren't mutually exclusive, the first dance music was organic, but it seems weirdly out of step with outsider dance music being made now… nicely so. What were you listening to when you made the record?
I was listening to a lot of Sly Stone, especially his first album A Whole New Thing. I also just discovered one of my favorite artists William Onyeabor as well as Shuggie Otis, The Meters, Funkadelic, Kraftwerk, the Wu-Tang Clan and a lot of music with heavy bass. My music fits in the dance genre but I didn't set out to make a dance record, it was more of an attempt to make a pop record.
Speaking of which, even the name Naytronix has a certain rickety futurism about it, or is that reading too much into it?
Yeah, I don't think it's reading into it too much.  I was hoping the name Naytronix would be a futuristic version of my name.
You're a multi-instrumentalist, but how did you go about finding you own voice? It seems that would entail a certain nakedness?
I consider the bass my main voice at this point. It is the instrument that I've spent the most time with and feel I can express myself musically on it. But in terms of developing a sound on various instruments, it was helpful for me to have other musicians to play with.
I see Dirty Glow as the opposite to all those albums with producers who are trying to reproduce a particular "retro" sound very precisely. Your album feels intuitive somehow. What was your process making the record? What environment were you in and did it affect you?
I recorded it myself in my rehearsal studio in Oakland, but had it mixed professionally at New, Improved Recording, also in Oakland. Recording it on my own gave me the freedom to experiment with all kinds of weird sounds, various overdubs, adding new sections—basically having the freedom to make the kind of album I wanted to make that wouldn't have been financially possible if I went into a real studio. Tracking it this way it was impossible for me to get the high quality sound that you'd hear on like a Jay-Z record for example.  So knowing this going into it, I thought it would be cool to have it sound more like a record from the 70s but also use modern and futuristic sounds and production.
You recently covered a Janet Jackson track. At first I was reticent to listen, but it's incredibly soulful and, once you're locked in that groove its difficult to disentangle yourself. You sound very sincere. The whole indie co-opting R&B is such a massive sticking point at the moment. Did you ever feel wary about approaching these sounds?
I try to be honest with myself and make the type of music I want to make. When I covered the Janet Jackson song it was coming from a genuine place. I'm a big fan of Miss Jackson and really liked the song, so it seemed like a fun thing to do.
Obviously your tastes are incredibly wide, but can you give us an overview of the kind of music that would go on to mean a lot to you or shape you, and were there any epiphanies the first time you heard a particular sound?
One of the first albums that I had a real connection with was Miles Davis' Seven Steps to Heaven. I listened to it when I was 14 or so and for the first time began to understand how powerful instrumental improvisational music could be.
You've got another project called Beep, which is an outlet for your more experimental tendencies, do you see an overlap in your projects or do you prefer to keep them separate?
They really have started to overlap. Naytronix started out as a way for me to work on music that was too accessible for Beep, but as it has evolved, especially with the live band, it is becoming more and more like Beep. We are leaving room in the set for improvisation, and Beep's drummer Sam Ospovat is also the touring drummer with Naytronix.
Have you imagined how Naytronix may develop?
I'd like to keep challenging myself and challenging the listener by making a more unique and crazy sound that doesn't fit into other genres.
What does Merrill think of your music?
I think she loves it! You'll have to ask her though. ~