Watch Heidi's Set at the Biggest Boiler Room Event Ever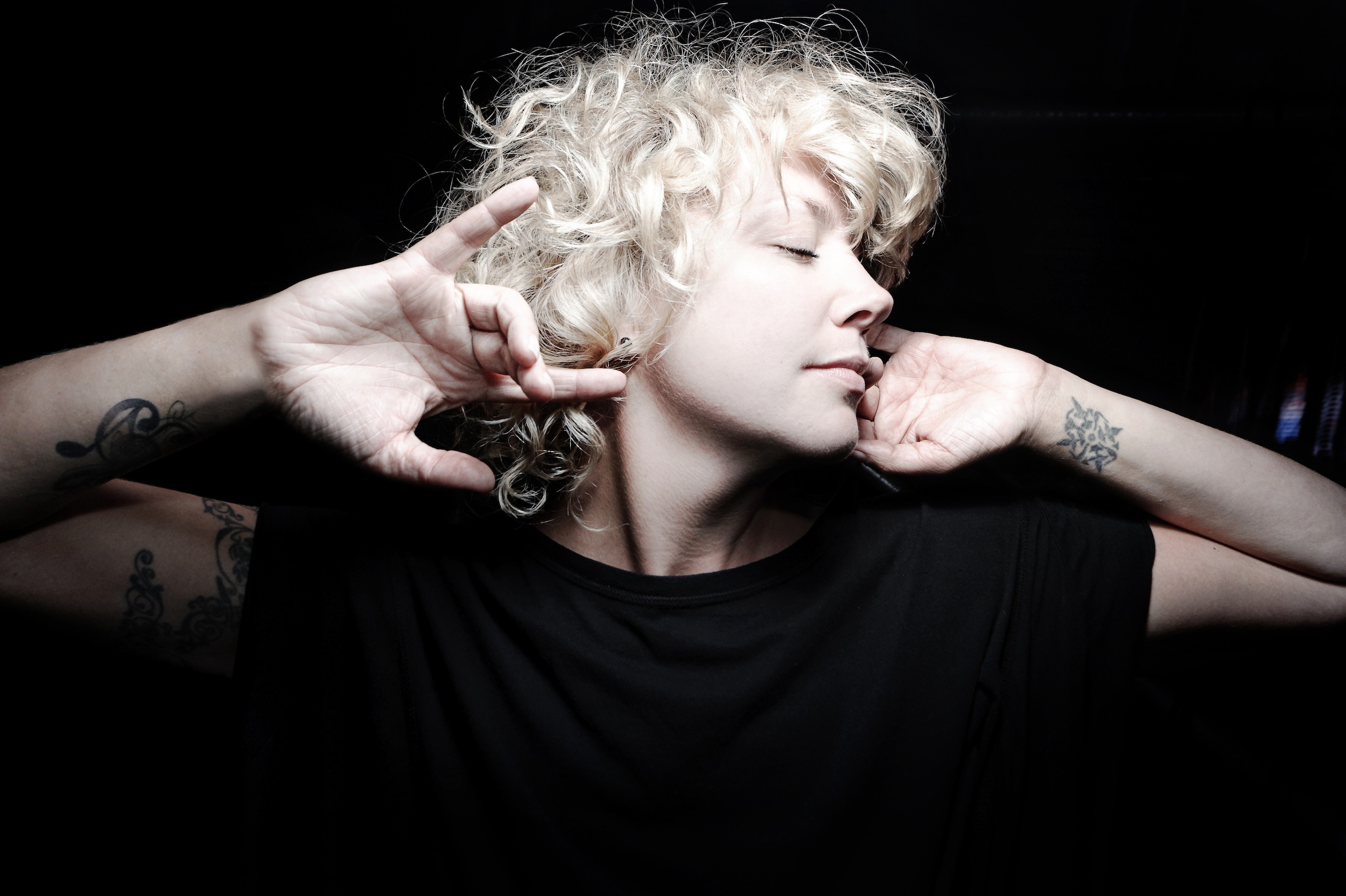 Earlier this month, Boiler Room partnered with Ballantine's on its biggest blowout to date. Under the banner "Stay True Scotland," the party was broadcast from four different venues throughout Edinburgh and now, a headlining set from much-loved veteran DJ Heidi is public. A native Canadian who decamped to London over a decade ago, Heidi was one of the original founders of Phonica—an industry standard among record stores—and holds down a regular slot on BBC Radio 1. She's also worked closely with the Get Physical label  (whose founder DJ T revealed some new music this week) and spearheads the Jackathon event series. Opening with the Foremost Poets' "Moonraker," she delivers a tech-y and muscular hour-long session for Boiler Room in the video above.
Every Man And Every Woman Is A DJ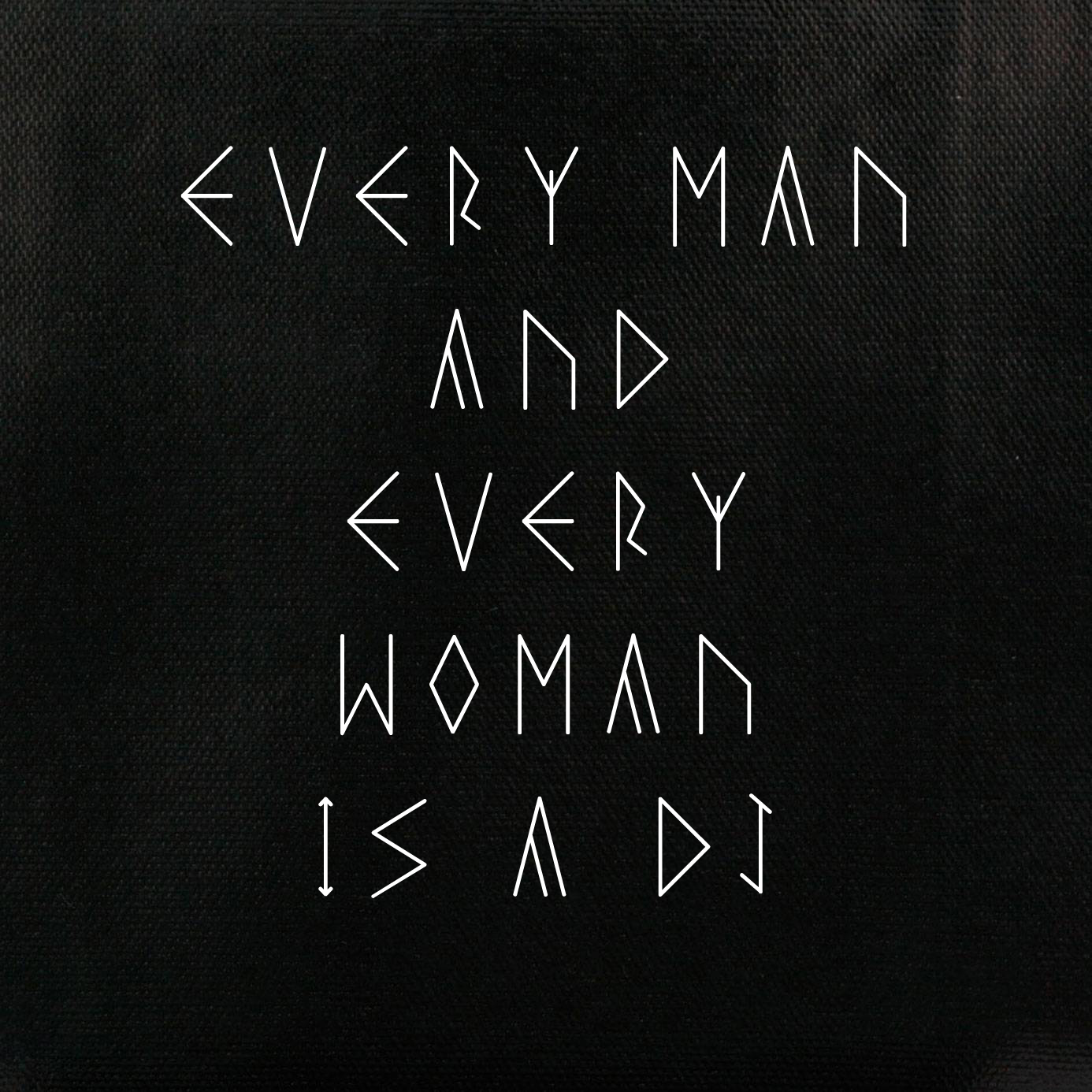 Berlin is a city of DJs, but it's by no means unique in that regard—it seems like anyone with a laptop (or less) wants in on the game. That's why I'd like to offer a few tips and tricks that I've picked up over the years; it might help you put a new "spin" on your  sets. I wish I was dead.
The first thing you need to know as a DJ is that nobody's coming to hear you play music; they can listen to the same damn tracks in their home and not pay 8 bucks for a Jack and Coke while some skid tries to crawl their leg. They want to feel like they're someplace fashionable so they can justify the rest of their banal existence, as well as their obscene bar tab. So before you sort out your tracks, sort yourself out first. Recommended looks include black clothes.
Next you're going to want to make sure you have plenty of drugs. Whoa, whoops, I mean, don't have plenty of drugs. I myself never do drugs and would never recommend them to my readership here. You don't want those drugs. I don't want to do any drugs, that's for sure. I'm not racking up huge lines in the shape of pentagrams and punching the bathroom wall as I listen to Soulja Boy and pray to ancient and dreaming gods. I don't want drugs. Ignore the jack-off motion I'm making.
Now you're ready to get to the real meat of DJing: the sex. All DJs have sex, a lot. That's why so many horrible-looking people are DJs, and why so many of the good looking ones often accept lower fees (ahem) to play in college towns. You could have twin leaking goiters popping out of the corners of your mouth like pool balls but once you hit play you're gonna get taken down to Pound Town. My advice? Missionary position. It's a classic for a reason.
At some point you're going to be required to play music. That means you're going to need a device to play it with. A lot of modern DJs use computers; I find that to be a bit clunky, and I always worry about people spilling drinks on it while I'm distracted with Facebook. An iPod will suffice just as well; you can get really cute lil' DJ setups for it that you can fiddle with and look relatively busy, and the whole thing fits nicely on top of those turntables nobody uses. Don't fall into the trap of thinking a non-Apple MP3 player will suffice. You're going to look like a fool.
Can't be bothered? No worries, a cool new way to do a DJ set is to just get on the mic and make all the music noises yourself. You have to cup your hand over your mouth and do all the samples too so be careful what you "play" because by the tenth time you've shrieked, "RUN THE TRAP, mheemheeMWEHHHHHHHHH," you're going to start to feel a bit silly. Try to keep it instrumental unless you have the pipes for it.
Well, that's it. You're pretty much a DJ at this point. Make sure to get your drink tickets beforehand.
Audioccult Vol. 42: Beyond Boiler Room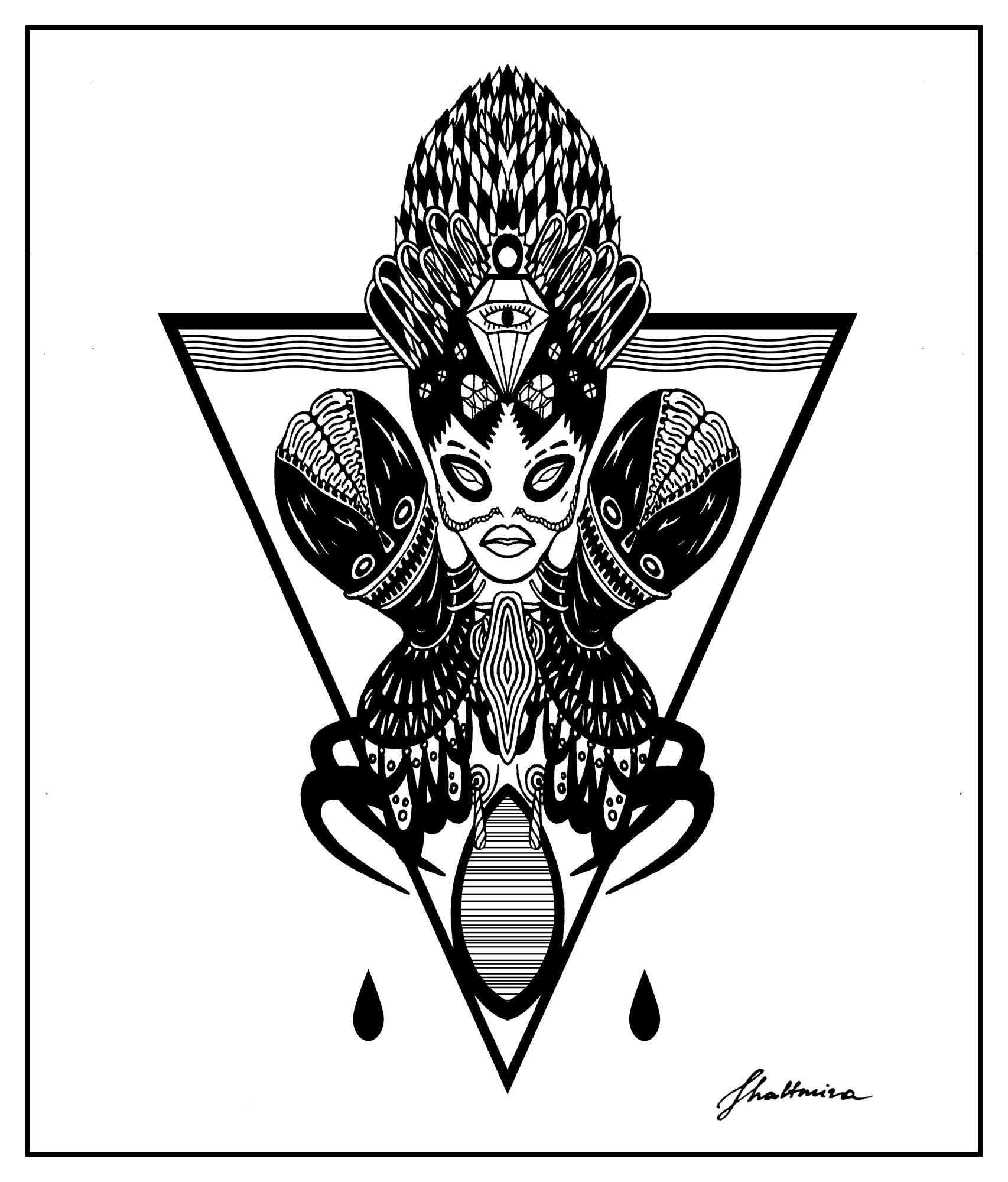 Light a candle. Draw the required sigils. Now, raise your arms above your head and slowly, gently, exhale your soul. You won't need it here. This is Audioccult, and it's time to get low. Illustration: SHALTMIRA
Oh damn. Oh damn, son. Oh shit. You see that god in Boiler Room last week, kid? Elder went monster on that film score, lashing lines all up on my back, ribs and also guy-guts that spelled out "RUDE BWOY" in ancient runes. Total internal affair, can't really function as full human anymore due to technomorphosis but whatevs, YOLF. Check the background in slo-mo during that drop at 17:14 to catch me scurrying up into the ceiling like a spider.
Readers Poll 2012- Best Venue –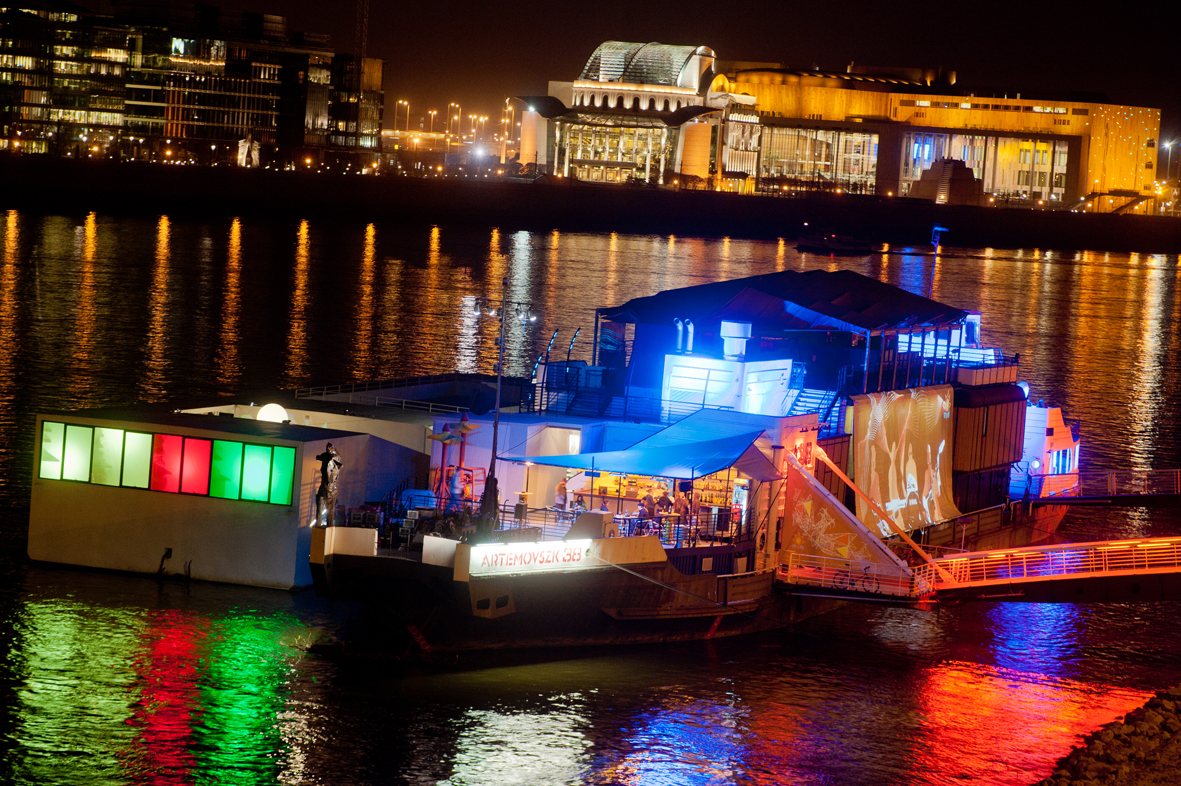 When it comes to live or social music pleasures, the quality of the venue is often paramount. Is the sound good? How's the lighting? The staff? But, above all, how's the atmosphere? This quality can make or break a space—believe us, we know. We've been all over the world in a variety of different spaces. But this isn't about us, it's about you and where you love to go to hear music and bands you love. Apparently, where you love to go is on a boat—at least if you live in Budapest. The floating venue A38 has quite a few fans, and as a result it topped our poll as your first choice for partying.
In second place was Berlin's famous Berghain, of which much has been already written… Odds are that if you've ever visited the German capital city, you've payed a visit into the huge ravespace, hovering around the booming Funktion-One speakers, and got up to all sorts of illicit fun around the bathrooms. Perhaps you wandered over to the smaller Kantine, where a host of fantastic live show regularly take place—we ourselves saw quite a few this year, including Chelsea Wolfe and Purity Ring. Whatever you did, it was most likely fun—unless it involved one of the notoriously long lines to get in.
Third place goes to one of New York City's longest-running DIY venues, The Silent Barn. The rough-n-ready space saw quite a few problems last year after being raided by police (due to it also being a home for the artists who worked there), vandalized, and robbed. However, they've recently relocated from their former home in Ridgewood, Queens to the more centralized Bushwick. The new space is properly zoned for living and commercial use, so we're hoping this means a beautiful 2013 for a beautiful project.
Yet another Hungarian space comes in fourth, the Millenáris Teátrum—which leads us to wonder: do we have a ton of Budapest readers or what? Or maybe you just have very fond memories of our 2012 Budapest EB festival? Whatever the case, köszönöm!
Tagging behind the Teátrum is another DIY space, again located in Berlin. Raum, the series of warehouse-based spaces that operated in the rising artist's quarter of Neukölln, hosted some of the year's wildest and heaviest parties from some of the weirdest locals, including Sameheads, PURGE, and Noisekölln. If you were an ex-pat, weirdo or just in need of something different, you probably showed up here at least once in 2012.
Electronic Beats Readers' Poll 2012 — Best Venue 
1. A38
2. Berghain
3. The Silent Barn
4. Millenáris Teátrum
5. Raum
6. Boiler Room
7. MoMa PS1
8. Your bedroom
9. Westgay
10. Fabric
The 7th prize—a premium Spotify account—goes to Lukas Nickel, Münster, Germany.
Your favorite music video of 2012 will be following on Wednesday, December 26th. Find all poll results in here.
Sound:frame brings you: Boiler Room
Sound:frame is Austria's most important (and probably only) festival for VJs and gives the art form the attention it deserves. But in the past six years it has turned into much more than just another weekend packed with excessive club nights and great visuals: under the title "Substructions", the 2012 sound:frame festival combines an exhibition at Vienna's MAK, a conference to discuss the status of the festival itself and of course an exceptional audiovisual live program.
And here is the info you've all been waiting for: amongst many other showcases and special evenings there will be Vienna's first boiler room recording session on April 19th at the MAK with Affine Records finest.