EB Listening: Stream Coma's remix of "Guest List" by DENA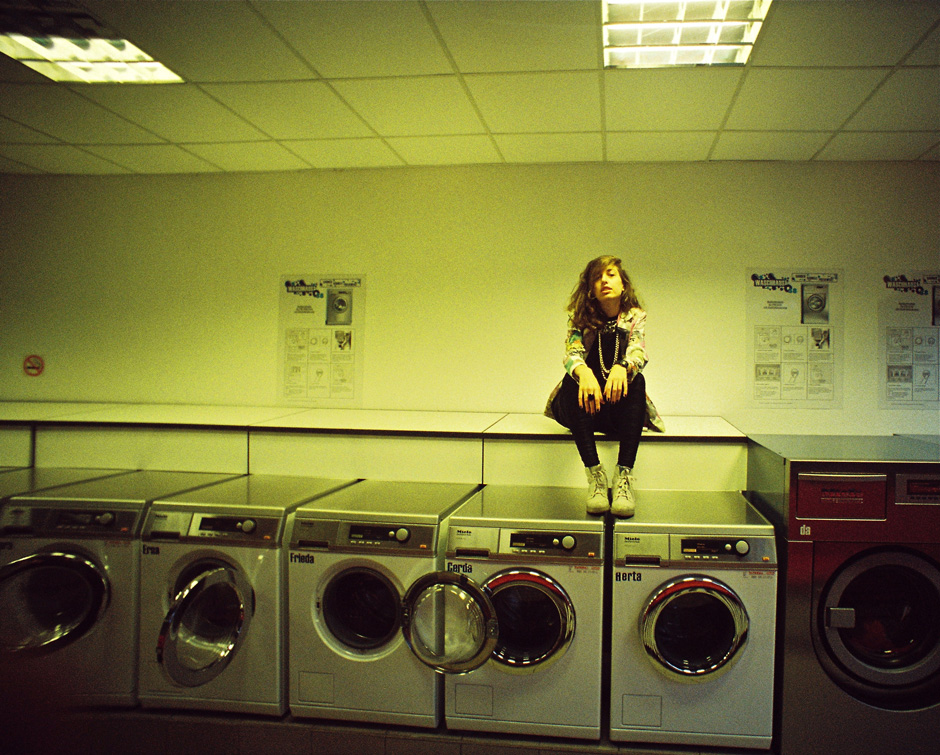 It's likely most people will know Denitza Torodrova, aka DENA, from the underground hit "Cash, Diamond Rings, Swimming Pools". A Kitsuné banger, it demonstrated both her heady production style—collagist, synthetic, more than a little M.I.A.-influenced—and a keen sense of humor. But there's more… Bulgaria born but based in Berlin, some broadsheet newspapers have also held DENA up as a satirist of the debauched Berlin lifestyle; these big, daft pop songs, on closer listen, appearing far more critical than celebratory.
As we've already announced, DENA is playing Electronic Beats Festival in Zagreb on November 8th alongside Efterklang, Fritz Kalkbrenner and MS MR and when we found out her latest single "Guest List" was remixed by former EB Festival break out stars Coma we felt it was our duty to bring it to a wider audience because, well, it's a good'un. "Guest List" sees Dena sticking with "Cash, Diamond Rings…" formula of um, party politics as she parodies the pre-gig PR blag. In their remix, the Kompakt-associated duo snap the original's loose joints, strip the comedy vocals and stretch it out into a seven minute slice of slow-release dancefloor fodder. Listen above and remember, no one likes a ligger, especially—we presume—DENA.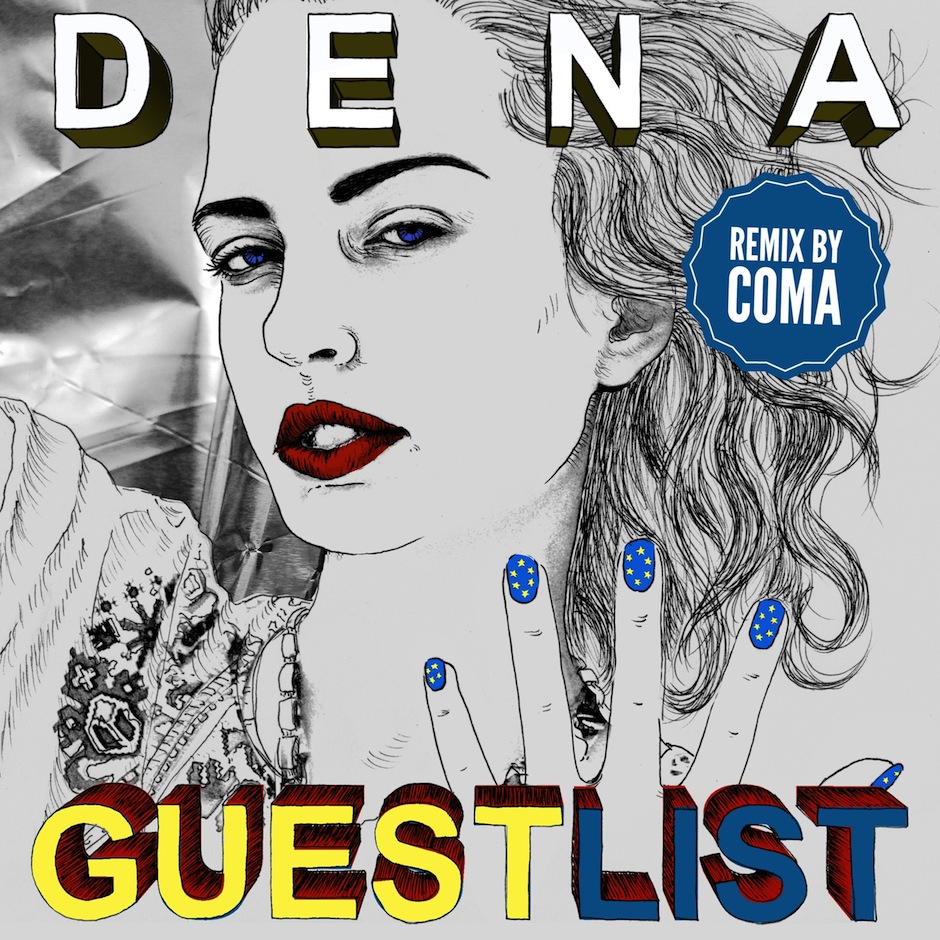 10 x 4 – D E N A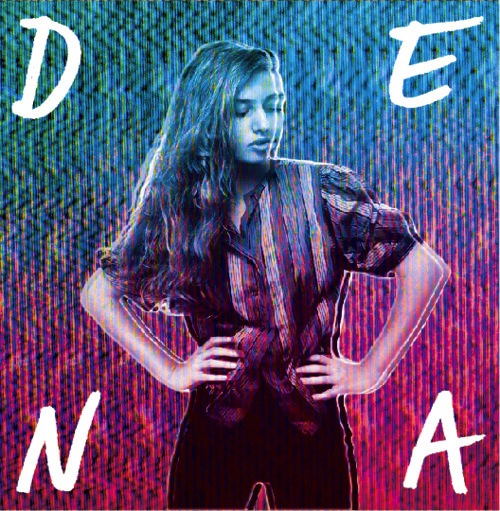 We're addicted to D E N A's music lately. Love the nerdy accent. Love the subtle production. Love the fact that she's not into the materialistic bullshit so many other female rappers spit about (although we're totally digging her cool sweaters and the scrunchies; the '90s will rise again).That's why we decided to play our tiny interview series 10×4 with her.
1. Your most memorable show?
Lineup-wise it felt great to open up for Das Racist last time in Berlin, the crowd and the vibes and the music that night were the bomb. Playing in Hamburg this spring was also amazing, the crowd went really crazy, it was how I imagine parties in Argentina or Brazil, I was really happy those vibes can be happening here too!
1. If you were still in high school, which clique would you belong to?
I guess the freaks, I'd be totally in the cyber punk hackers gang.
2. What goes in your coffee?
Milk and sugar.
3. An album that changed the way you thought?
Oh, that's a difficult question. Hearing Midnight Marauders by A Tribe Called Quest was kind of essential. I started listening to ATCQ way too late by the way, cause the listening situation in Bulgaria was all limited to waiting for your favourite tune to be shown on MTV. Also everything that J Dilla has ever done. Sun Ra Disco 3000. But also Portishead Dummy and Björk's early albums were definitely life changing. And then Neptunes totally changed it all!
4. What does underground and mainstream mean to you?
I usually like to think that those are just categories, that I don't wanna care about, but then I accidently tune into some big radio station and am completely irritated by the stuff being played there and it takes me thirty seconds to switch it off again in panic. Those are the moments when I get reminded of what mainstream apparently is supposed to mean. Is this the mainstream? And if mainstream exists, are we all underground? On the other hand, I guess it's a subjective perception and it's all cool when you're really feeling what you listen to. Like the slogan: Good music I dance, no good music I not dance. I guess everyone should check for themselves.
5. Should music be free?
That's a good question, which I am also a bit struggling with right now, trying to find out the answer. But hey, I have 100K+ clicks on Youtube, can you buy me a beer?
6. Better show: Buffy or X-Files?
X-Files, I've never watched Buffy.
7. What defines your music-making process?
I write lyrics and voice harmonies and programm beats and play some chords. Then I go to the studio (Kaiku Studios) and we make it all fat and the way it can rock your party. When I come back home I play all those tunes on my piano and pretend to be a jazz singer.
8. Name three essential artists.
J Dilla. Sun Ra. Beyoncé.
9. Your current favorite song?
Kool A.D. feat. Kassa – Arrested Development
10. Do you believe in the paranormal?
I believe in vibes.