Editors' Choice: October 4th, 2013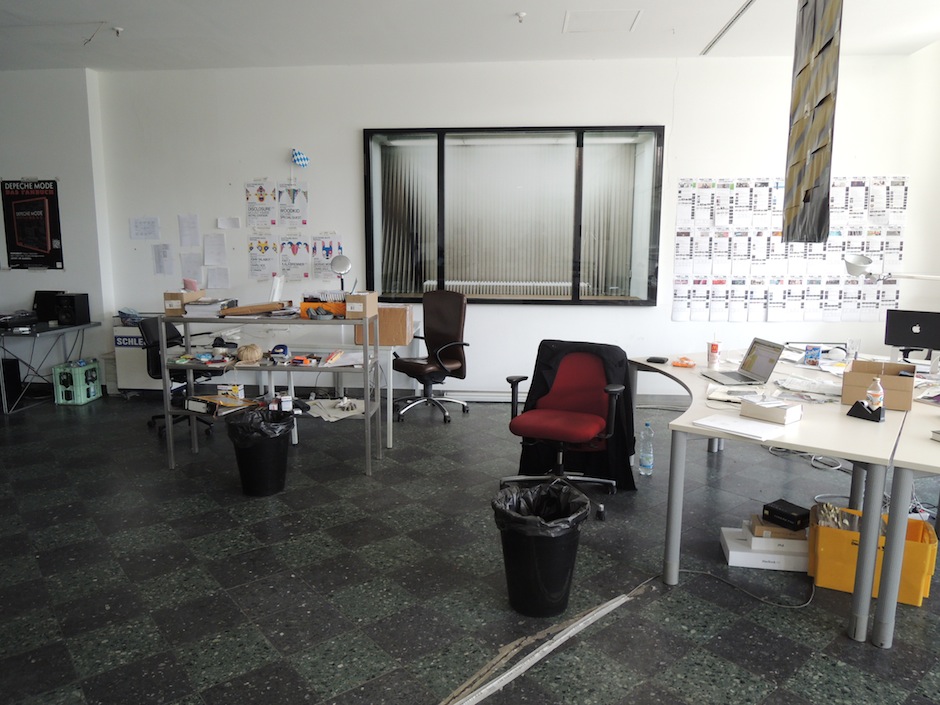 Rather than operate as a music news source, Electronic Beats operates as a music information source. We want to share with you; we want you to know what we're hearing, what's reverberating our cochleas and sending broader vibrations throughout our bodies, and by extension our audio-addled souls. Down with that? Welcome to Editors' Choice.
Lisa Blanning (Online Editor)
Lotic – Fallout
Lotic, a Texan abroad, is one of my favorite DJs here in Berlin. His sets as a resident at Janus have held up against some of the most exciting DJs currently injecting renewed energy into dance music. His work as a producer has now reached a level with his skill as a DJ, as these clips from his new EP, just out this week, indicate.
/
Louise Brailey (Deputy Online Editor)
Seb Wildblood – "Feel" (Apes' 5am Jam)
Church are one of my favorite techno labels, based out of London (and originating south of the river in Camberwell) they specialize in cavernous and grotty techno that's riddled with that leaden hostility that comes from longterm London-living. This is the B-side to Church founder Seb Wildblood's forthcoming "Feel" 12-inch and it bangs.
/
Moritz Gayard (Online Duty Editor)
Dean Blunt – "Hennessey"

Dean Blunt has just uploaded this marvelous track to his Soundcloud account and it sounds like Dean has teamed up with with Inga Copeland again. Who knows? He announced earlier this year that the account would be reserved for solo efforts only.
/
Daniel Jones (Contributing Editor)
Kelela – Cut 4 Me
Kelela was my favorite thing about Kingdom's latest tour, and I've been awaiting her mixtape with a lot of excitement. Future bass music has often added repurposed R&B flourishes to itself, so it's wonderful seeing a fresh and new voice emerge on to the scene. This one is essential.
/
A.J. Samuels (Senior Print Editor)
G. Schickert – Kinder in der Wildnis
Ex-roadie and Klaus Schulze collaborator Günter Schickert is best known for his pioneering echo guitar sound, which features prominently on last year's Bureau B rerelease of Überfällig and the upcoming Kinder in der Wildnis (originally released in 1983). The former is the more well known of the two, but it's Wildnis's collection of rough, hissy DIY recordings, peppered with Schickert's off-kilter chanting, that takes a punk hammer to kosmische musik's hall of mirrors. Around half the record is underlaid with treated field recordings of fireworks and cheering captured during New Year's celebration in Berlin 1980 – '81.
/
Jannik Schäfer (Social Media Editor)
Maya Jane Coles – "No Stitch"
Maya Jane Coles just dropped this gem as part of a remix package for "Burning Bright". Should have gone on the album.
dense & pika – Colt
4 am pianobass magic.
Read previous editions of Editors' Choice here.
Jacques Lu Cont heads to Church
He may be best remembered for an inescapable remix of the Killers 'Mr Brightside' (meh) but Jaques Le Cont, aka Stuart Price, aka Les Rythmes Digitales, Man With Guitar, Pour Homme, Thin White Duke, Zoot Woman and Paper Faces has, as you can probably tell, quite a bit of form. As well the aforementioned pseudonyms, he can count albums by Madonna, New Order and Scissor Sisters among his production credits. Oh, he also made one of the finest contributions ever to the Fabriclive series (seven as you asked). Today however is all about his new track 'Church' and it's the first new music we have heard from Mr Price in quite some time. Take a listen below and let us know what you think. We are, erm, undecided. Justice with bells on?