The Week on EB: February 17, 2013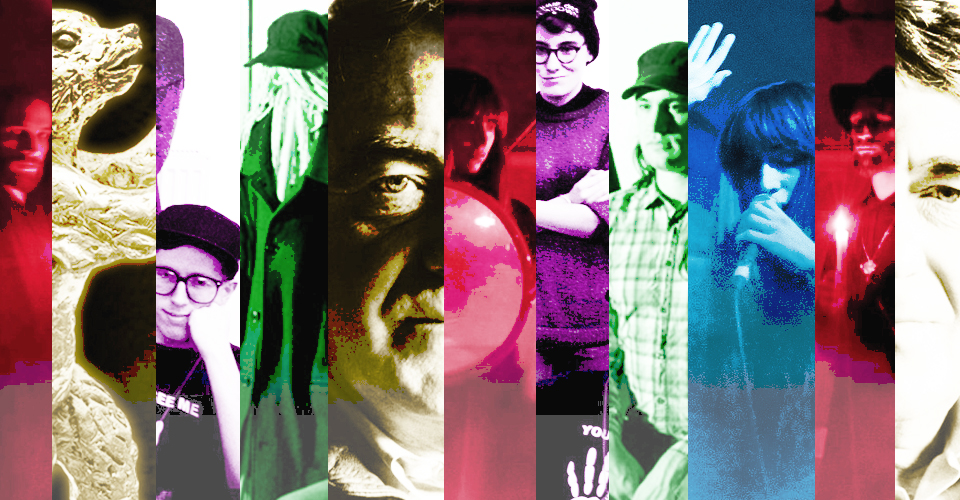 We don't need to tell you that we live in an era of information surplus; where every day our attention spans are torn asunder by channels competing for our eyes and ears and keystrokes—and that's before IRL gets involved, too. We don't expect you to catch every piece of content that goes up on EB (as much as we would like you to) which is why we're giving you a Sunday digest with four of our favorite features from the preceding seven days that may have slipped under the radar. And for a look at some of the visual content you might have missed, be sure to check out our favorite photos from the last week!
A quick technical chat with Pete Swanson
After his gig at the Berlin club Horst Kreuzberg as part of the CTM Festival, we caught up with Pete Swanson, who in the early noughties was one half of the experimental noise duo Yellow Swans and is now, after the band split up, exploring amazingly dysfunctional realms of what we would probably call techno. Used to playing in gallery spaces or concert venues, Swanson still feels a bit uncomfortable with his foray into the basics of club culture.
Richard Brody recommends Claude Lanzmann's The Patagonian Hare: A Memoir
People in America tend not to have seen Shoah for a very silly, practical reason: its unavailability on DVD. You can buy a copy from absolut MEDIEN, but very few people know that this version is code-free. So if you didn't get a copy when the DVD was in circulation a decade ago, or if you weren't an adult in the mid-eighties when Shoah was in theaters or on public television, you're kind of out of luck. We're talking here about a generation of Americans in their twenties and thirties that don't even know what Shoah is. Of course, watching the film on YouTube is a literal option, but not an ideal one. I've certainly watched plenty of films on YouTube, and I also consider the website to be the cinematheque of the future. But Shoah is a grand-scale movie, and it gains a lot from being projected onto a large screen. Conversely, the smaller you see it, the more reducible it becomes to a mere delivery of information, and devoid of its—how should I put it?—unique beauty.
Scream & Dream Again: an interview with reliq
When you think of the word "metal", "beauty" is a term that rarely follows. With a sound that incorporates elements of crunchy sludge, melodic post-hardcore, and experimental spoken word, reliq transcend genre limitations to rise into a realm of harsh, ritualistic, and soul-snaring energy. It's been a year since the Berlin-based group has performed together, and in that time they've expanded their sound into a far more lurching and lurking beast. When they took the stage at this years' CTM.13 festival, nobody knew what to expect; some were hushed in reverent expectation, while others seemed tensed, ready to mosh—or flee. Whereas earlier tracks like "Herkules" saw them using their power to thrash, now they soar. It's clear that they've found new muses within themselves (and each other) when you see how they feed off each other's energy, and when you hear their recent soundtrack work for London director Claire Kurylowski's short filmGreed. To better grasp their personal philosophies, I abased myself before the magick of drummer xorzyzt, vocalist Grayl, and new guitarist Niko.
Mix of the Day: Louise Brailey & BlackBlackGold
EB editorsLouise and Daniel chat together on flux.FM, and together they shape a mix via Daniel's altered ego BlackBlackGold. HOODS UP is some serious hard gothic thuggery, weird club and touches of R&B pop, laced together with input from Louise and her love of UK bass. It's certainly one of the more diverse mixes we've had in our Radio Sessions, and gives a taste of what our writers are filling their ears with.
Richard Brody recommends Claude Lanzmann's <i>The Patagonian Hare: A Memoir</i>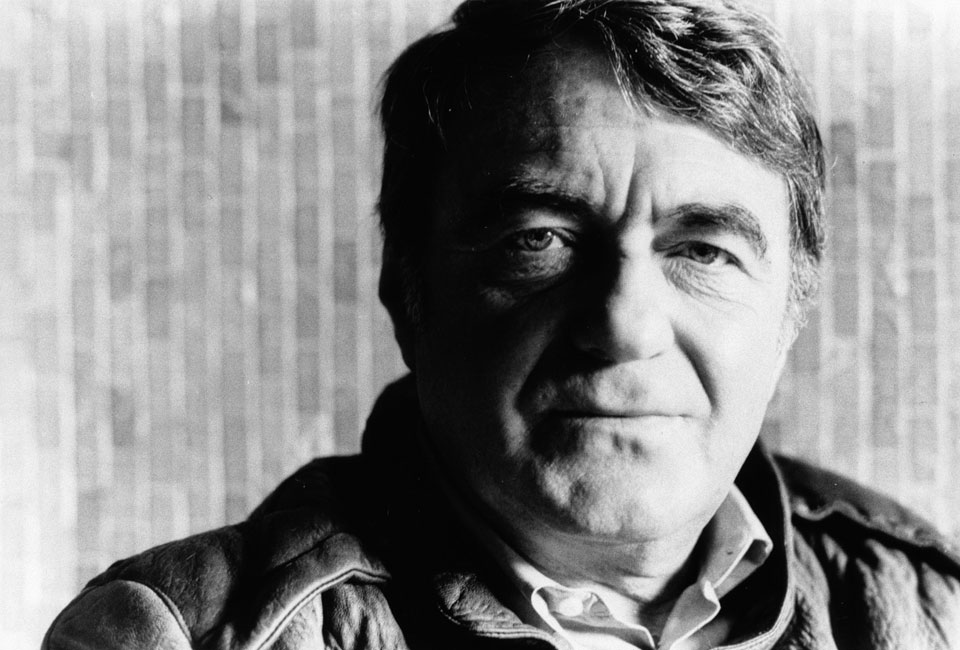 People in America tend not to have seen Shoah for a very silly, practical reason: its unavailability on DVD. You can buy a copy from absolut MEDIEN, but very few people know that this version is code-free. So if you didn't get a copy when the DVD was in circulation a decade ago, or if you weren't an adult in the mid-eighties when Shoah was in theaters or on public television, you're kind of out of luck. We're talking here about a generation of Americans in their twenties and thirties that don't even know what Shoah is. Of course, watching the film on YouTube is a literal option, but not an ideal one. I've certainly watched plenty of films on YouTube, and I also consider the website to be the cinematheque of the future. But Shoah is a grand-scale movie, and it gains a lot from being projected onto a large screen. Conversely, the smaller you see it, the more reducible it becomes to a mere delivery of information, and devoid of its—how should I put it?—unique beauty.
Beauty isn't the opposite of horror—it's the sublimation of horror. It's the transcendental redemption of horror, but certainly not its absence. When you see the beauty of the Polish forests in Shoah, you realize that only the knowledge of what took place there actually despoils it. Visually speaking, there's nothing left that evokes murder—a point also brilliantly made in the beginning of Alain Resnais' Night and Fog. The killing fields, in their post-war state, reveal nothing. In comparison to Resnais, Claude Lanzmann raises the aesthetic risk in Shoah to an even higher level by bringing the actual survivors—his interview subjects—back to these places of indescribable pain and suffering. Simon Srebnik on the boat or in front of the church in Chełmno are images of theatrical daring stronger than any method. They carry with them incredible aesthetic risk and reinforce that what you're seeing is, in many instances, drama—not a documentary, though entirely the truth. You don't need to see piles of bodies to know that a colossal crime was committed. And if you do, you're probably morally obtuse.
Every film and every book is actually two films, two books. There's the work itself and then the making-of. Especially with non-fiction, where the author or director spends so much time travelling, interviewing, and researching. The experiences that go into the production can't all be reflected in the results. Also, these experiences, even if related to events of complete horror, don't have to be horrifying themselves. Lanzmann's memoir, The Patagonian Hare, is often humorous, and that wasn't shocking for me in the least. I was more blown away by the life he led overall. Before reading it, I knew next to nothing about Lanzmann's biography, with only the vaguest awareness that he had been together with Simone de Beauvoir and was a friend of Jean-Paul Sartre. But I didn't know of his adventurous nature; his involvement in the Resistance; his experiences of anti-Semitism in Paris in the thirties; his athleticism; that he would go out of his way to confront physical danger. I suspected he was a tough character because I had interviewed him in 2003 in Paris for my book about Jean-Luc Godard—who had proposed a joint film project to Lanzmann that was never realized. Lanzmann was very generous and it was a good discussion, but I found it very intimidating to talk to him. Lanzmann had an intensity in his gaze when he looked at me that seemed to contain a condensed and extraordinary strength, an amazing moral authority. It was like interviewing Moses.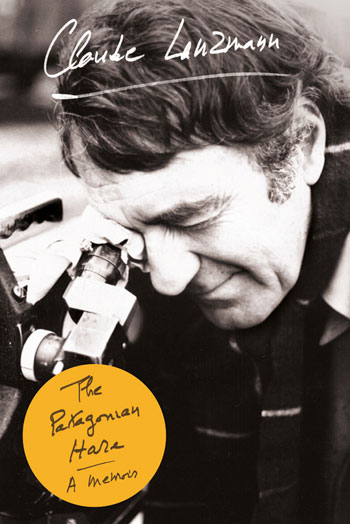 After reading The Patagonian Hare, I realized this strength was built on experience, on the willingness to confront grave physical, emotional and moral danger. Lanzmann has lived his life running the risk of nonexistence, running the risk of death. The Patagonian Hare made clear that Shoah didn't come out of nowhere. I had always wondered, "Who is this man who made this film in the middle of his life?" I felt as if I understood, because I myself didn't write professionally until my forties, and Lanzmann didn't complete his first film, Israel, Why until he was around forty-seven. Waiting that long to undertake his first big work is, in Lanzmann's case, an incredible act of bravery—and he topped it by putting twelve years into Shoah, which he didn't finish until he was almost sixty. Somebody with such an overflowing mind, soul, and energy being patient enough to wait to accomplish something so great, is nothing less than astounding.
At its core, Lanzmann explores in his memoirs the most basic question of his life: What does it mean to be a Jew? For him, the very idea of the survival of the Jewish people went hand in hand with the promise of resistance: the founding and endurance of Israel, the willingness of Ben-Gurion to fire on the Zionist paramilitary Irgun as they were bringing arms into the country for their own militia—these were integral parts of the promise of a Jewish future, the willingness of Israel to function like a state. The concept of resistance was also a main theme in the last part of Shoah and one that people don't talk about very much. In fact, the film ends with the acknowledgement that Jews weren't only passive victims, but also attempted to fight back as best they could. Or, to put it in Lanzmann's terms, Jews attempted to "reappropriate violence". Jean-Paul Sartre wrote in Anti-Semite and Jew that Jewish identity is defined by the anti-Semite, without whom Jewish identity would be lost. After Lanzmann went to Israel for the first time in the fifties, he claimed to have found proof of the opposite. Indeed, his life and work are dedicated to fighting against Sartre's definition. I'm not sure he's been entirely successful, but The Patagonian Hare undoubtedly succeeds in exposing the paradox of his struggle. ~
Richard Brody is an author, staff writer and movie-listings editor for The New Yorker. His most recent book, Everything Is Cinema: The Working Life of Jean-Luc Godard, was published by Metropolitan Books/Henry Holt and Company in 2009.
photo: © Medien GmbH, www.absolutmedien.de
This text appeared first in Electronic Beats Magazine N° 30 (Summer 2012). Read the full issue on issuu.com:
Fast Food 14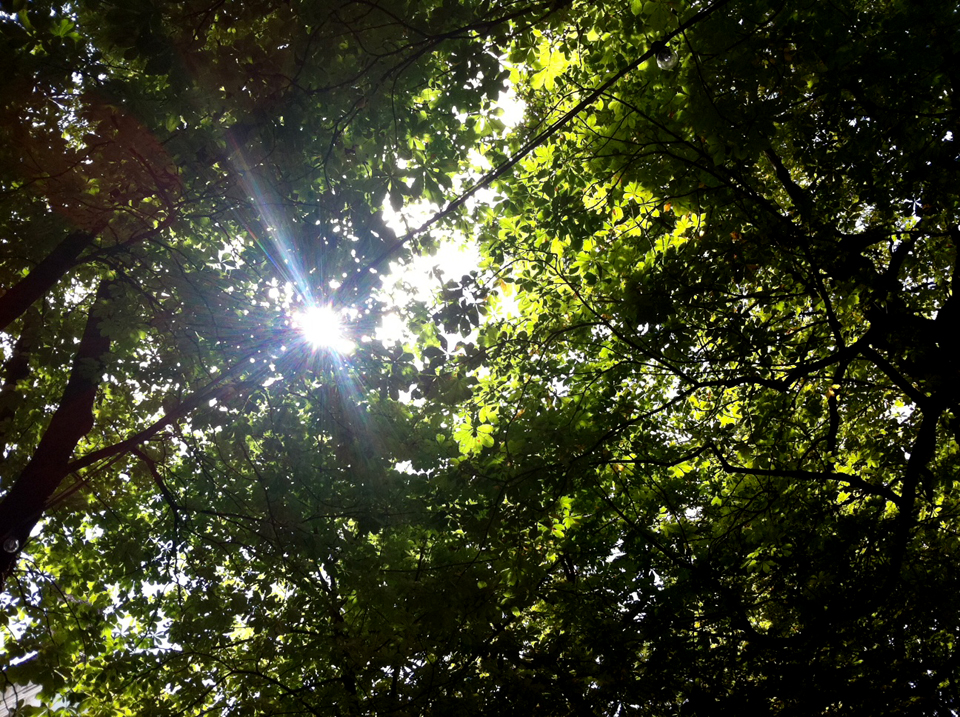 This week's installment of Fast Food covers thoughts on the concept of the Bavarian Biergarten as well as why we shouldn't be too angry with McDonald's. Fast Food is a weekly blog about cooking and the micropolitics of dining by Thomas Schoenberger and Max Dax. The photo was taken at Hofbräu Biergarten in Munich under the chestnut sky. ~ Photo: Max Dax
Read previous episodes of Fast Food here.
Dax: The funny thing is that in a McDonald's restaurant nobody would ever place a special request.
Schoenberger: McDonald's is a very good example of a system that is stronger than everything else. McDonald's—or Burger King for that matter—is like a dictatorship: Nobody has any rights—neither the guests nor the people at the cashpoint. You want more ketchup? That's 20 cents extra. A seller at McDonald's probably gets fired if he or she doesn't ask every guest, and I mean every single one without any exception, if they could consider ordering the full menu instead of a plain burger. That's how they maximize the turnover.
Dax: You cannot order your burger rare or medium rare at McDonald's. This would already bust the system. A perfect system by the way, don't get me wrong. It would never occur to me to really have "dinner" at a fast food restaurant such as McDonald's, but I am certainly willing to give props whenever appropriate.
Schoenberger: Yesterday night, I was having dinner with my ex-officer Werner Geyer at the Paris Bar in Berlin Charlottenburg. We got served a steak that tasted like rotten meat and squishy French fries. It was just horrible.
Dax: That's interesting: Claude Lanzmann was equally disappointed having dinner at the Paris Bar the other day. I had to invite him to Grill Royal to get him back on the tracks.
Schoenberger: Funnily enough, going to the toilets I met Rolf Eden on his way out.
Dax: So you at least caught a glimpse of what the Paris Bar used to be.
Schoenberger: What I'm trying to say is: If you've got a working system, don't you ever dare changing it. That's why I want to pay my tribute, too, to McDonald's—because they would never change their laws, regardless of what you could criticize, ethically or otherwise.
Dax: I can see real beauty in perfectly functioning systems. It occurred to me the other day when I went to have a late night dinner at Adana Grillhaus in Manteuffelstraße after a Wolfgang Müller exhibition opening at Künstlerhaus Bethanien. This is probably the best Turkish restaurant in Berlin, if not in Germany—open 24/7. Many dubious low-life and backstreet people seem to gather there during the night shift. Some of the regular customers are musicians. Sometimes they start to play Turkish music there at 4am in the morning.
Schoenberger: What are they specialized in?
Dax: We went there once or twice together. They have an open wood charcoal grill—in a way it looks just like the Themroc as the grill is visible for all the guests. They offer lamb chops, shish and adana kebaps and many other grill dishes. Actually the adana kebap is their special dish, thus the name of the place. Kebap in Turkish means 'spit'. You must not mix it up with the fast food of the same name.
Schoenberger: I remember. You'd order an adana kebap there and drink ayran.
Dax: It's basic traditional Turkish food, but they've brought their dishes to perfection. Of course, they don't serve pork. But they do serve grilled gilthead if you happen to be a vegetarian. I could eat there every night. I don't know why, but strangely I don't even feel bothered by the TV set that is running there all the time. They are only showing süper lig football matches and traditional Turkish music programs anyways.
Schoenberger: The German equivalent to these kind of perfect gastronomic structures would probably be the concept of the Bavarian Biergarten.
Dax: Nothing compares to a lazy afternoon in a Munich Biergarten under the chestnut trees, boozing Bavarian lager and enjoying grilled sausages or Schweinshaxn.
Schoenberger: True that. But let's focus on the enormous quantities of beer and food being sold there on any lovely afternoon. On a good day the big beer gardens in Munich such as the Hirschgarten or Chinesischer Turm sell hundreds of hectoliters of draught lager and thousands of meat dishes— they have seating capacities of more than 7,000 each. The system has proven efficient over the centuries, so the system works out very smoothly. As a customer you usually have to queue to get your Maß of lager at one of the enormous dew points. In some of these traditional places you even have to flush out your Maß in deep barrels of ice-cold water on your own in order to get your refill.
Dax: There we go again: McDonald's didn't only copy the concept of the French brasserie, but also that of the beer garden. You have to queue at the counter to get your food and drinks.
Schoenberger: No gastronome would ever challenge this concept. It's like a mathematical formula, like Sudoku. Especially when it comes to sausages and Schweinshaxn. Point is, you can prepare endless amounts of these kinds of dishes if you know there is a demand. Brez'n and Weißwürste, baked Leberkäse and Obatzda served with fresh cottage loaf. You can literally prepare thousands of Bohemian dumplings that are kept warm in meat broth in enormous copper pots—if you have the logistics ready. If somebody wants a plate of these Knödel, you just fish out one or two of the broth with a skimmer and put them on a plate. Once everything is prepared you just bang the dishes out one after another. I have been fascinated all my life by logistics like this.
Dax: Obviously, you can't order à la carte in a Biergarten. The Bavarians probably invented the self-service restaurant.
Schoenberger: Exactly. I know a small beer garden in Berlin—the Berghain Biergarten—where they tried to serve sophisticated food. It was a nice try, but it went down the drain. You just can't put carré of lamb cooked à point on the menu when the goal is to serve as many hungry lost souls as possible. I was there and I immediately had to think of Don Quixote.
Dax: The system is the challenge. It's like a matrix you can put on any setup. The Themroc is a different setup compared to the Schönberger or the Chinesischer Turm. It's less a question of the selection of dishes you offer than knowing what is doable. The setup defines the terms and conditions. At the end of the day people want to have the best food the system allows. And to make this clear: They have a right to get the best food. Regardless if they are willing—or capable—to spend ten Euros or 100.
Schoenberger: Let me explain something: It is a huge misunderstanding to offer a large variety of differently cooked dishes just to please any possible consumer's wishes. Wrong. You need an army in the kitchen and the according logistics to offer various modes of cooking things correctly from the same stove. Of course you have to do your job well. But if you do so, it's enough to offer variations on the same method. The pizza is the best example for this: You can offer forty different pizzas—but it's still always a piece of dough that will be baked and delivered with a variety of toppings.
Fast Food 5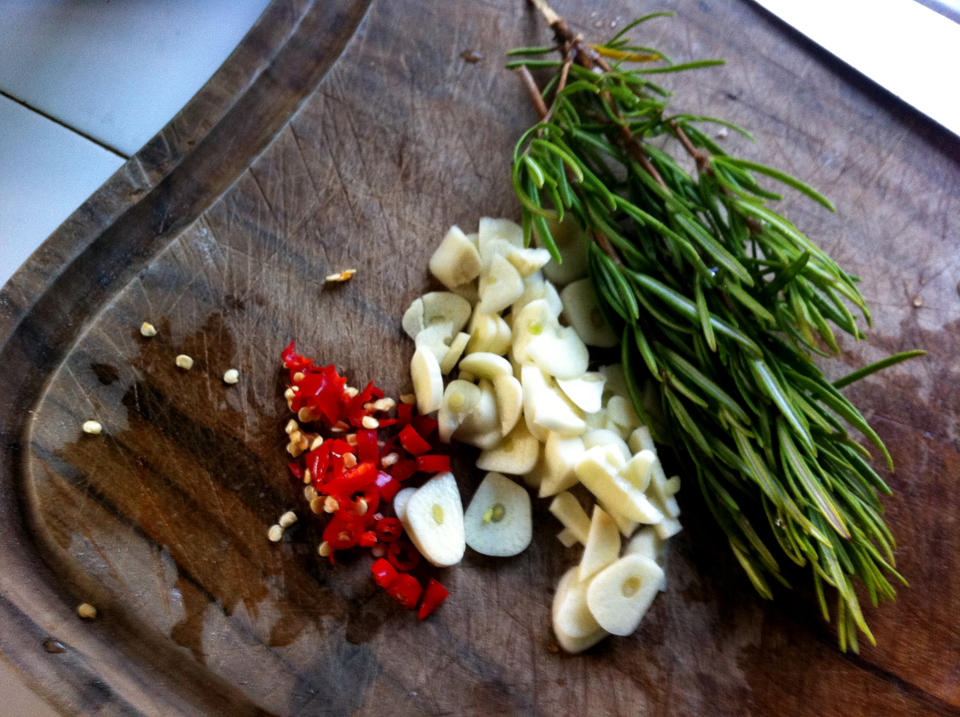 Fast Food is a new, regular feature on EB.net by Thomas Schoenberger and Max Dax. Every Saturday you can read a new piece of a sophisticated ongoing conversation about cooking, traditions and how to read the menu of any given restaurant. It is a discussion about disappearing spaces and why so many chefs listen to Miles Davis' so-called 'electric period' after an exhausting night in the kitchen.
Read previous episodes of Fast Food here.
Dax: The semi-legal Hafenstraße backdrop was essential for the restaurant's founding myth. It is in fact only possible to pin down the story of the Restaurant Schönberger—and I know that this might sound redundant at first glance—because there is a story to tell. As opposed to, say, all those franchises of restaurant chains where no real story can ever to be told or written down. You need a story like this to make an inventory of a restaurant. I believe that you can approach a restaurant with a similar methodology and vocabulary as you classify, document and contextualize a piece of art. By talking about the Restaurant Schönberger we save it from oblivion.
Schoenberger: Let's face it: We are very much aware of the fact that we conduct this dialogue about cooking not only in a public space . . .
Dax: . . . we are sitting in the Osteria al Bacco opposite the Geto Novo in Venice's Cannaregio quarter. It is now 10 p.m. and we are recording this conversation with my tape recorder, a digital Olympus Dictaphone. There is five other guests in the osteria.
Schoenberger: Not only that. Even more important is the fact that we are fully aware of the fact we are conducting the dialogue in front of a virtual audience. Everything we discuss will be transcribed and published in this blog—before it will eventually be released as a book. Every mental leap and every cross-reference leads somewhere in this stream of consciousness. We chose the story of the Restaurant Schönberger as a starting point for this narration as we knew that we literally needed a heavily charged location. A space that serves as a proxy for the hundreds or thousands of spaces that we could have mentioned instead. Fast Food reports about the enjoyment that can be found in everyday occurrences such as dining, cooking and drinking. It repeats the idea that certain traditions must not be forgotten. As I said before: Every family-run restaurant with a story that has to close because a quarter becomes gentrified is a real loss. We have to defy perdition in the same cadence as the Hafenstraße squatters who couldn't accept their street becoming an object of real estate speculation—that would have changed the face of St. Pauli forever.
Dax: I remember: At a certain point I had finished cleaning the string beans. You were still on the phone discussing something with someone I didn't know. You had put on a record called "Pangaea" by Miles Davis—by the way my first introduction to jazz. I was sitting at my table, enjoying my white wine when the kitchen brigade arrived. I had to go then and we didn't see each other for some time. Even though we had barely said a word, I associate this dizzy fall afternoon with the beginning of our friendship.
Schoenberger: For sure it was a memorable encounter. I still remember what I thought when you started to clean the beans. I thought: Here we have a guy who had no connection to me whatsoever except that he liked what I was doing. But the appreciation was mutual. I knew quite a bit about you because I had done my research. I knew, for example, that you had quit your work at Alfred Hilsberg's. And I knew that you'd been Jeffrey Lee Pierce's personal assistant and that you had—when you were still living in Kiel—suggested a caterer friend of yours in Kiel to order large amounts of Trebbiano from my Vertrieb trockener Weine. You had changed sides and become a journalist. I very clearly recall how I became aware of you and why I eventually did this research about you. One day, my maître d' approached me and insisted that I read an article about the restaurant that he'd found in a newspaper. As usual, I resisted. I hate food journalism. It didn't even matter if an article had been written about the Schönberger or about another place. I hated them all. The vast majority of journalistic pieces about restaurants or food are crap. They are written without any consciousness of tradition and knowledge of context. These articles usually, first and foremost, display the ignorance of their authors. It becomes even worse if the writers actually do know a bit about cooking. Most of their articles use language as a deadly weapon. They kill or hail chefs and restaurants with their writing as they are pretty class-conscious in the worst sense of the word.
Dax: The role of the critic has dramatically changed with the triumphal procession of the Internet and the availability of information in general. I totally understand your aversion against journalists whose job it is to professionally criticize. Nothing against that job description. Every now and then I read fantastic reviews. The way The New Yorker's Richard Brody reviews "Shoah" by Claude Lanzmann, for instance, is just state of the art.
Schoenberger: The same goes for food critics like François Simon of Le Figaro fame or Maurice-Edmond Sailland, better known as "Curnonsky". I don't know how to put it: They were different.
Dax: . . . or take music critics such as The Wire's Chris Bohn or, in Germany, Diedrich Diederichsen who successfully invented a brand new way of saying complex things in the German language. To me, these are real writers in a literal sense. But the profession of the critic is at stake today. Yes, we need people who filter for us—and they have to find ways to filter better and even more accurately than the stunning algorithms that Google or Amazon are using. But no, we don't need point of view journalism anymore if the human being behind this point of view doesn't have the time to fundamentally look into the complexity of a given topic. For decades now, I doubt the so-called objectivity of the critic. I always preferred the subjective aggregation of information and context that admits that nobody can know everything. It's like that famous Socrates quote "I know that I know nothing". I would never predicate anything else than that. As a consequence, an article about the Schönberger or any other place would have to explain contexts such as the tradition of the working man's canteen, the tavern and the osteria to rightfully carve out the differences and the unique aspects of any given space. If you don't integrate this knowledge and if you don't display these rhizomatic connections, you'd run the risk of comparing a telephone book with a novel. Or, to refocus back onto the field of gastronomy: to compare the typical pizzeria in a German provincial town with a Napoletanian place that only sells two types of pizza vera.
Schoenberger: Well, my maître d' didn't allow himself to be put off. He insisted that I read your piece about my place. Your article was headlined "Remembrance of Things Past", just like the novel by Marcel Proust. When I read that line I wanted to read the rest of the review, too.
Day Three
April 12, 2012
Blind with unrest, he grew aware: The city was in full bloom and the heavy scent of flowers wafted through the open window of the loft in Grand Street. V2 Schneider sat at the kitchen table checking his emails. He was pleased to learn that the Electronic Beats Magazine had won three Astrid Design Awards. Immediately he called LMB and made plans to meet her at the Old Town Bar in East 18th Street for a late lunch.
But before that, he took a cab to Times Square to meet film critic at The New Yorker Richard Brody on the 20th floor of the Condé Nast Building for a coffee and some conversation. The view from Brody's office was terrific. Schneider felt the intense density of the city and noticed a chapel adorning the top of a nearby skyscraper.
Brody and Schneider discussed Claude Lanzmann's Shoah and how it changed the world—and more importantly, how it will do so even more drastically when rereleased in America on DVD.
Schneider: "This means the American people will be able to buy Lanzmann's recently published memoirs, The Patagonian Hare, but could not see Shoa?"
Brody: "Of course they could always see Shoah on YouTube, but it's a different experience."
Schneider: "The poetic quality of the film, the dissonance created by the beauty of the Polish forests near the death camps—you probably wouldn't notice it when you watch it on a screen the size of a laptop."
Brody: "I think you would, but the poetic quality certainly wouldnt be as present because of interruptions. Still, I consider YouTube to be the cinematographic library of the future."
Later that afternoon Schneider and a fellow traveller, very easy on the eyes, made their way back downtown to the Old Town Bar, wolfing down two cheeseburgers with fries and a bottle of Veuve Cliquot Ponsardin. They spoke at length about statistical probability and Sudoku and then took a cab to the MoMA to attend Kraftwerk's Trans-Europe Express performance. The driver asked Schneider what kind of taxis they had in Germany. Schneider told him mostly E Class and C Class Mercedes. Arriving at the MoMA he was flattered to once again find a beautiful woman greeting him at the main entrance: "Mr. Schneider! Nice to see you again! You are on the list – enjoy the show."
Back in the atrium, he took in the performance space's Bauhaus design, eventually realizing that the proportions seemed slightly out of alignment. He went to the information desk of the museum to inquire and was soon presented with a floor plan of the building. Bingo! The atrium had been rebuilt for Kraftwerk shows. Schneider had assumed that this was part of the stage design and thus defined the whole concert series; not as just a sophisticated musical event but as a hyper complex conceptual art installation that unified sound, space, performance, moving images and time into a larger, more dynamic Gesamtkunstwerk. Browsing his iPhone he stumbled upon a Huffington Post post by MoMA curator Klaus Biesenbach in which he describes the stage set-up as an attempt to copy and paste Kraftwerk's Düsseldorf Kling Klang studio into the museum.
Schneider smiled the whole time as Kraftwerk's asymmetrical hymns were piped through hidden speakers. This time though, the show longer than expected. Probably because the band had changed the set list.
Trans-Europe Express
Metal on Metal
Franz Schubert
Europe Endless
The Hall of Mirrors
Showroom Dummies
Autobahn
Radioactivity
The Robots
The Model
The Man-Machine
Numbers
Computer World
Computer Love
Home Computer
Tour de France
Planet of Vision
Boing Boom Tschak
Techno Pop
Musique Non Stop
For the first time, the New York audience—including Afrika Bambaata, Ryuichi Sakamoto, Matthias Mühling and Michael Stipe—seemed to unabashedly celebrate Kraftwerk's music. After every song, applause rumbled through the white cube like thunder. Standing directly in front of Ralf Hütter's console, Schneider could clearly see every expression on the bandleader's face. For a split-second, the 66-year old smiled following the performance of "The Hall of Mirrors".
Even the greatest stars find their face in the looking glass / He made up the person he wanted to be / And changed into a new personality.
It's all about the details, Schneider wrote into his sketchbook.