Videodrome 87 – This week's best videos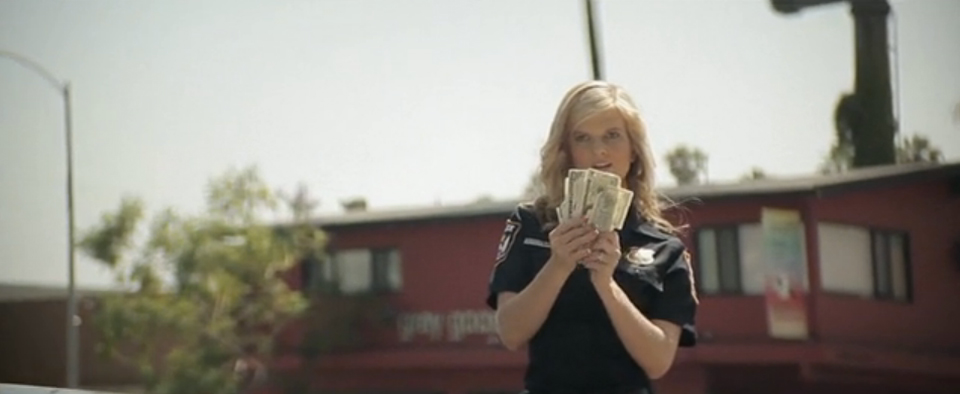 Welcome to the Videodrome, you know the drill by now, right? Here's a brand new set of videos to keep your bandwidth choked and productivity low, but hey, at least you'll always be entertained…
#1 Jolie Wanker – Unicorn, dir?
Jolie what? Moving on… This is an amazing track and video by sound enthusiast Jolie Wanker. Actually this track's not that new as Jolie released it on his Soudcloud over a year ago. Still, age hasn't diluted its NSFW magic.
#2 Maria Minerva – Black Magick, directed by Alice Cohen
Maria can do no wrong. Here at eb.net we've already featured her collaboration with Amanda Brown of LA Vampires and now she's back on a solo tip, teasing her Bless EP that comes out this April on Not Not Fun.
#3 Tame Impala – Mind Mischief, directed by David Wilson
Tame Impala have teamed up with Urban Outfitters (yes, really) for their latest strike "Mind Mischief", one of the best tracks from last year's full-length Lonerism.
#4 Yo La Tengo – I'll Be Around, directed by Phil Morrison
Yo La Tengo's latest album Fade was only released recently but this is the second amazing video to be plucked from it.
#5 Mr. Oizo – Wrong Cops, directed by Quentin Dupieux
Seen Rubber, the last movie by Quentin Dupieux (better known as Mr. Oizo to me and you)? Well, he's already onto his next one, Wrong Cops. And sorry for posting a film trailer—I couldn't resist.
#6 Beyonce – Super Bowl XLVII Halftime Show
What to say?
#7 Hurts – Miracle
Look at their hair! Look at the female dancers! Look at their top buttons! Look at the emoting… Yes, it's the new, very expensive-looking and no doubt costing video for Hurts' boxfresh single from second album Exile. 
#8 Woodkid – I Love You, directed by Yoann Lemoine
Did you see Michael Haneke's acclaimed 2009 film The White Ribbon?. This clip sees Yoann Lemoine serving us a Haneke-inspired accompaniment for his new single "I Love You".
#9 Animal Collective – Applesauce, directed by Gaspar Noé
Do you want to see a close-up of a woman eating a peach for five minutes, illuminated by one-and-only director Gaspar Noé? Well aren't you lucky?
#10 Rhye – Open, directed by Daniel Kragh-Jacobsen
Los Angeles-based duo Rhye (that's Mike Milosh and Robin Hannibal, by the way) have just dropped their second video treatment for their ace track "Open". Meanwhile we're still currently awaiting their debut album due this spring, entitled Woman.
Sure, music videos aren't what they used to be since MTV dropped the M, but that doesn't mean that there aren't any bands who give a shit about the clips they produce to accompany their songs. That said I've tried to encompass a lot of different styles and music in this list. All types of directors and production values ranging from Canon 7D equipped bare bones budgets to Michel Gondry shooting for Björk. Most definitely it was a good year for the moving image and I suspect it will only get better and more creative in 2012. And if you don't like the list, tell us which video is your favorite in the comments section below.
#1 Death Grips – Guillotine (It goes Yah) (directed by Flatlander)
My video of the year: "IT GOES IT GOES IT GOES IT GOES IT GOES IT GOES IT GOES IT GOES (karen) GEE-OTINE!!!!"
#2 Dirty Beaches – Lone Runner (directed by Kevin Luna)
Now that's a music video short film! It's simply amazing. Best video that doesn't use special effects that I have seen in ages. Beaches!
#3 No Age – Fever Dreaming (directed by Patrick Daughters)
Clever video for 'Fever Dreaming' from No Age's latest record Everything In Between. One of the weirdest music videos I've since all year by far. Stick around until the end for a really fucked up ending.
#4 Metronomy – The Bay (directed by David Wilson)
A fabulous, twinkling summer video from Metronomy with a style that mimics the 70's style by putting wacky wipe cuts EVERYWHERE. But they manage to pull it off beautifully.
#5 Gang Gang Dance – MindKilla (directed by Shoji Goto)
This video is kind of insane. It's glitzy disco beat joined by big pumping synths and melted samples. Basically, it's everything we love about the band.
#6 Katy B – Easy Please Me (dir.?)
'Easy Please Me' produced by Magnetic Man was Katy B.'s fourth single off her great On A Mission album. Nice british vibe and she's really qt.
#7 Herman Dune – Tell Me something I don't know (directed by Toben Seymour)
Starring Don Draper (Jon Hamm) and a super cute fuzzy blue yeti. Thank you for the great tunes Herman Dune. Looking forward for 2012.
#8 Björk – Crystalline (directed by Michel Gondry)
Seasoned music video auteur, Michel Gondry returns back to the big stage with a typically arresting video, replete with spellbinding psychedelic hallucinations of fantastical organic processes.
#9 Holy Other – Know Where (footage from "Black Garden" by Dietmar Brehms)
Holy Other's 'Know Where' seeps out slowly with strangely pitched voices among the ghostly synths. Magic…
#10 Tyler the Creator – Yonkers' (directed by Wolf Haley)
If I asked you who Tyler The Creator was in December 2010, only a handful of people would know. If I asked you in March, most of you would know. Tyler, along with OFWGKTA, created a whole new Kill People, Burn Shit, Fuck School subculture. You may not agree that this is Odd Future's best song of this year, but without this song, you might not of heard the others. On top of all that, the music video.
David Wilson's Alternative Advent calendar
David Wilson, the young award-winning music video director, has a very special Christmas present for you this year. Earlier this year, he conceived of an 'alternative advent calendar', made up of unmastered visuals that he'd created and featuring original music from a wide variety of beloved artists that he'd petitioned. The participants would send him the music, pick the video they wanted it to be attached to, and he would edit the visuals around the song. The project attracted a wide variety of artists, and while Wilson did ask that we don't reveal too many details on the selection, we can say that quite a few big names are involved including Crystal Antlers, Caribou, Les Savy Fav, We Have Band, and Little Boots.
Each day will reveal a brand new video with a brand new song, posted on Wilson's Alt-Advent tumblr. Day one has just been posted, featuring a psychedelic, rotating swan and music from Metronomy's Oscar Cash. Be sure to check back every day, and keep an eye on the related twitter as well; this is one advent calendar that we can't wait to open!