The alphabet according to DJ Koze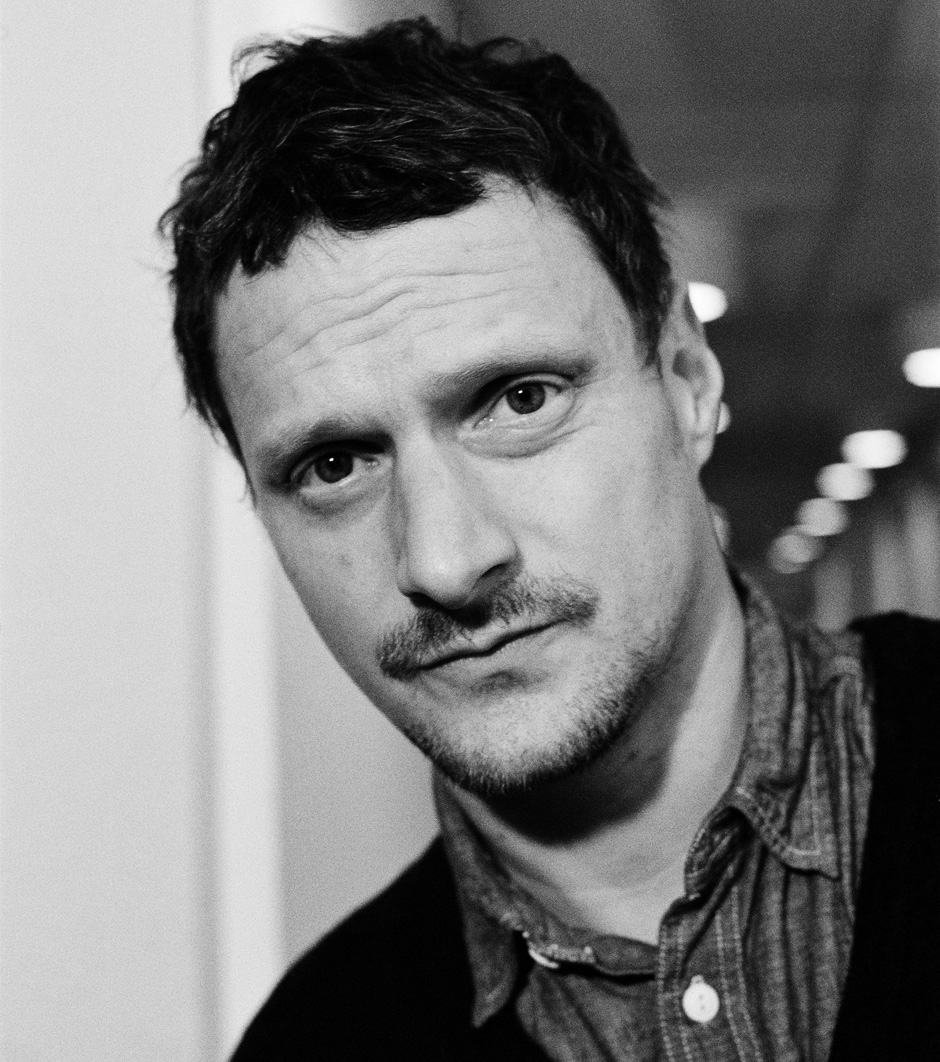 Born and raised in the northern German town of Flensburg, Stefan Kozalla aka DJ Koze has evolved over the past two decades from enfant- to savant- to the avant-terrible of German dance music. A runner up in the national DMC competition in 1991, he first made waves with Hamburg-based Dada-hip hop collective Fischmob before turning his focus towards minimal house and techno, releasing numerous 12-inches and LPs on Kompakt, Get Physical and, most recently, his own Pampa imprint. Koze's trademark vocal tweaking has made him a much sought after remixer, cutting and pitch-shifting everyone from Hildegard Knef to Caribou. Photo by Hans Martin Sewcz. You can read more ABCs here.
A as in AMYGDALA:
Home of the sabre-toothed tiger. The angst aggregator. A built-in error in our mind machine. Totally redundant, but mighty nonetheless.
B as in BEER:
Bitches brew. Real men drink young coconut juice.
C as in CARIBOU:
A kindred spirit. His music struck a chord in me that kept on vibrating, and when I looked up, my desktop showed three mix versions of his tunes… made by me.
D as in DEEP HOUSE:
The It.
E as in ESTROGEN:
I shall prefer Estragon.
F as in FAILURE:
There is no such thing. You just do what you can't.
G as in GERMAN HIP HOP:
"Sieg-sieg-siegiddy-heil." That's Mel Brooks, summing up "German" rap in the title song of his remake of Ernst Lubitsch's To Be or Not to Be. Of course, it isn't like that at all, but what do you care? Right, thought so.
H as in brain researcH:
It teaches me about blind spots, the creation of reality, the illusion of ego, and all that jazz.
I as in INNER SPACE:
I am very interested in psychogeography. Friends have mentioned that my music implies travel through the inner landscapes of my mind. I tell them that they don't understand my music at all. My amygdala is working just fine—why do you ask?
J as in JEW'S HARP:
I lack any valid expertise in playing this instrument. Bear in mind that I was the renowned maestro of another discipline of oral pleasantries, though. See my track "Maulguss".
K as in 20 years of KOMPAKT:
There's no place like home. Then you reach puberty.
L as in LAWRENCE:
He ain't heavy, he's my brother.
M as in MANTRA:
The main ancestor of the sampled loop, obviously. The divine joy of repetition. Was the sampler invented in India? I don't doubt it.
N as in NOISE:
… or as in Noise, Adolf. A twenty-first century schizoid man. The bipolar prophet of a future that never arrives. Not my words. Uttered by the other.
O as in OM:
You might argue that some of my music is the sound of the OM moment.
P as in POLITICS in music:
Everything is implicitly political, but explicit politics in music will never ever be my business. Like, ever.
Q as in QUO VADIS, remix?
If I knew I would tell you. I really would. There must be an opportunity to tailor a totally different, new dress.
R as in REALNESS:
I prefer kindness. Realness is generally unreliable. Each one of us decides our own reality. In hip-hop many make the mistake of confusing realness with honesty or authenticity. They also mistake this generally for a good thing. Just imagine Mel Brooks' Hitler rap without the irony: "Don't be stupid, be a smarty / Come and join the Nazi party." Know what I mean?
S as in ST. PAULI, Hamburg:
We live in St. Georg, baby.
T as in TELEPATHY:
They call me the antenna of St. Georg.
U as in UDON:
After quitting music I will open an udon restaurant. The specialty will be kos(h)i udon with ume plum.
V as in VIOLENCE:
Again, I prefer kindness. But go tell that to the sabre-toothed kitty cat in my amygdala.
W as in WACK RHYMES:
As if the Stieber Twins never happened. Deren Reime sind Schweine. ["Their rhymes are swines."]
X as in XXX:
It means Kiss Kiss Kiss. Don't you people know anything?
Y as in YOUNG COCONUT WATER:
The electrolyte enhancer to start the day after. Or any day.
Z as in ZAPPA:
Big influence in my early days but too stressful for me today. Did I get old? ~
DJ Koze's Amygdala is out now on Pampa. This text appeared first in Electronic Beats Magazine N° 33 (Spring 2013). Read the full issue on issuu.com.
The Radio Sessions: Henrik Schwarz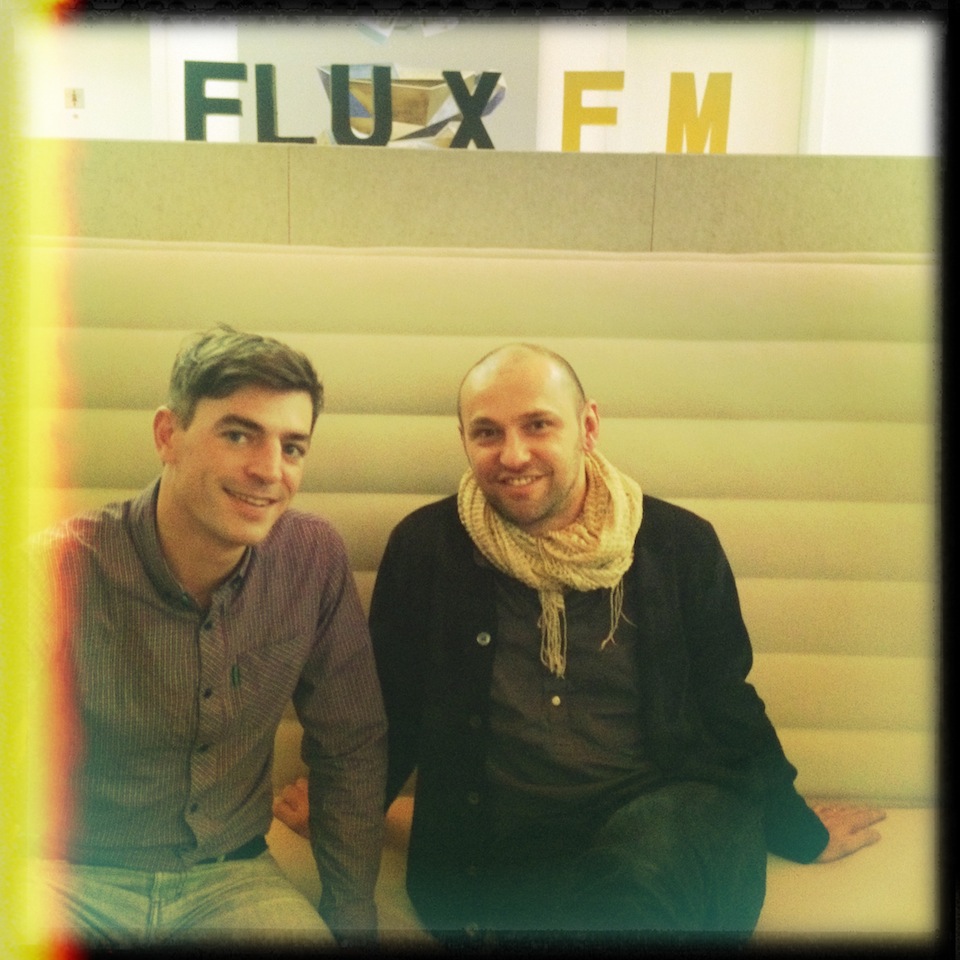 On this week's edition of the EB Radio Sessions it's the turn of Berlin's Henrik Schwarz to join Mathias Weck in the FluxFM studio.
The one-time graphic designer will be discussing his unorthodox musical career, from the remixes he made of songs performed in the Sami language by Norwegian vocalist Mari Boineto, to his more recent forays into instrumental music for his forthcoming album "Instruments"—an album of house tracks remodelled into classical compositions. He'll also be introducing his latest project which sees him working alongside Âme and Dixon—under the A Critical Mass moniker—to create a new score for the influential touchstone of German Expressionism Das Cabinet des Dr. Caligari. 
You can listen to the whole radio show tomorrow on FluxFM, starting at 10pm (CET). Tune in through terrestrial radio or, if you're outside Germany, head to the stream.
Miss it? You can catch up with the first hour through FluxFM's on demand feature from Friday, while the DJ mix will be up on EB a few days later.
EB Video Premiere: Death on the Balcony – "One Thing"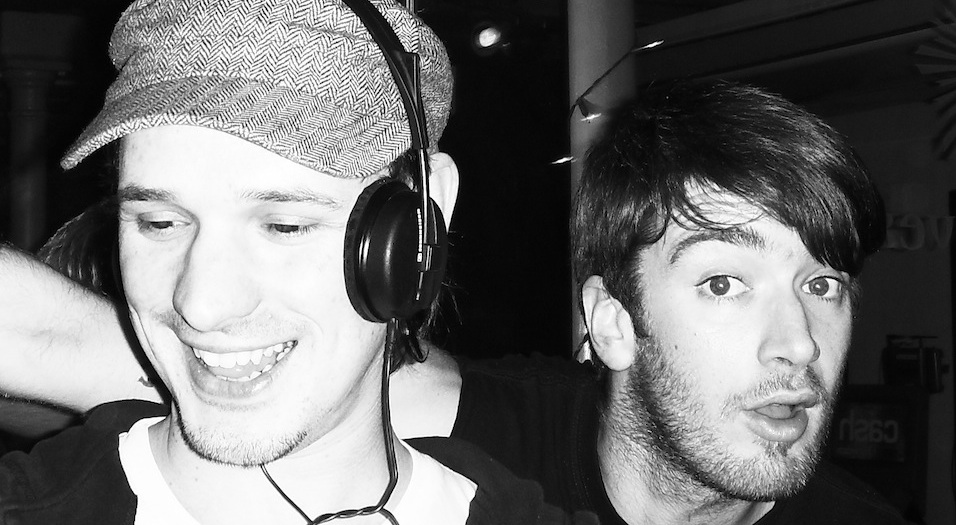 Bathed in a blue filter, the highly stylised video for UK duo Death on the Balcony's "One Thing" has that blood-smear-on-a-tiled-wall aesthetic of countless horror movies. And that's before we get to the dead mice, stainless steel and pharmaceuticals … It's a stark contrast to the body-temperature pads and organ curlicues that make up this pulsing piece of deep, humid house, out on More Music this week. Whatever, we're feeling it, which is why we have the video premiere right here.
Eclectica: from broken beat to brukstep
The Ecletica crew have been tirelessly organizing parties, DJing, producing and releasing records without a need to create furore staying true to their underground roots. Eclectica's sonic trademark, as it name suggests, is hard to pigeonhole. From broken beat, jazzy electronica, Detroit techno, deep house all the way to madstep and brukstep, they've managed to shun all the style boxes and carve their own niche. The crew has brought the likes of Altered Natives to Prague even before the British producer hit the big time. Eclectica is set to play at this weekend's MUAH! Festival in Brno alongside Sevensol & Bender from Germany, fledgling Czech house duo Popper-C and others. On this occasion, we've asked Eclectica founder Michal Bureš aka Blue Black to fill us in about his brainchild.
What is the history behind Eclectica?
I set up the digital label Eclectica Recordings in 2009 as a natural branching out of our community of DJs and producers of the same name, which has been active since 1999.
Can you name the producers and DJs behind the label?
Blue Black, Limyth, Forest, Jazzyhead, Foxman, Anya Stuart, Lindee and Tall. I should also mention members of our befriended collectives with whom we often collaborate on our events, such as Volnej Pr?b?h, Glitch.cz or Owntempo Records.
Is it at all possible to define Eclectica in terms of the various music genres?
I'd say futuristic beats with a nod to the black music tradition and an eye firmly set on future and technology.
Plenty of labels nowadays are busy thinking up various methods of how to forge even closer relationship with their fans. Are you also trying to present Eclectica in other ways than through publishing music?
Even though I work as a marketing manager by day, Eclectica is solely about music and those who are involved with it. For the last twelve years, I have been surrounding myself with people who know what they want and look for it. The few people, who are into brukstep here for instance, will know us and vice versa. I try to strengthen the community through direct relations with foreign producers some of whom I invite to our parties, others to remix our releases, etc. And this works great.
How are your parties doing? Do they still take place in the Prague club Palác Akropolis?
I stopped the series of our regular monthly parties Eclectica in November 2010 with Afronaut playing, whom I've dreamt of inviting for the last ten years at least, GB and SoulParlor. We would also invite local talent as well as the foreign one including Altered Natives, Inverse Cinematics, Moonstarr, Kay Suzuki or Jonny Miller. All this without any sponsors, faithful to the DIY ethos. Everybody understood this and supported our underground idea and love of music. I have a family now though and cannot afford to pay for everything from my own pocket.
You also work in Czech radio and have a regular show there. Can you tell us more?
I have a show called Drop Out on Radio Wave and Tall also has a show there called Cookin'.
Do you have enough opportunities to play and promote the sounds you love here in the Czech Republic?
Eclectica will focus mostly on production. Almost all of us have become fathers, so this mode suits us. To be honest, it also reflects the situation in the club scene here. Promoters do not know where to put us and many are scared to present this type of sound in their clubs.
Forest – Madstep (Cyberworks Remix) by Eclectica Recordings
Limyth – Sound And Sane (Blue Black Remix) by Eclectica Recordings
MUAH! FESTIVAL
23 July 2011
Airport Medlanky, Brno
Line up: Sevensol & Bender /DE, Rafo /SK, Eclectica Showcase, Popper-C live, Falujah
Coat of Arms very successful debut on Futureboogie
If you are not aware of UK-based duo Coat of Arms, then maybe they will be better described as Futureboogie's hottest new act consisting of Birmingham's own Chris James (founder of Dubnoir label) and Eats Everything (Pets Recording, San City High) hailling from Bristol. Together they have combined their deep house, disco, funk and soul influences to create what they call 'bumpin house', the kind that has the subtle power to keep you boogying on the dancefloor at 5 in the morning, whether you want to or not.
With just one track under their belts, the British boys have already risen to fame – boasting support from the likes of Claude VonStroke, Julio Bashmore, Catz N Dogz, Justin Martin and Maya Jane Coles to name a few. The debut single 'Is This Something?' features on Jamie Jones' new mix for 'Fabric 59' out in August, and has been dropped in countless sets surrounding its release last week. It also stars on Futureboogie Recording's Summer Riot EP along with fellow label artist's Lukas and Behling. Sampling snippets from a myriad of sources, including Faith Evans 'Love Like This' (check her out at 1min57secs in…"this is something I wanna hold on to"), and transforming it into a sexy Burial-like vocal with Detroit-esque synths and big bass. Put it all together and this is what you get:
Coat Of Arms – Is This Something (5AM Original Mix) (Futureboogie Recordings) by Coat Of Arms Music
With a forthcoming track soon to appear on Catz N Dogz label, Pets Recordings, these guys' spacious house beats are definitely the one to watch. Interview with the pair to follow shortly.