"The future doesn't exist" – Morphosis recommends NRSB-11's <i>Commodified</i>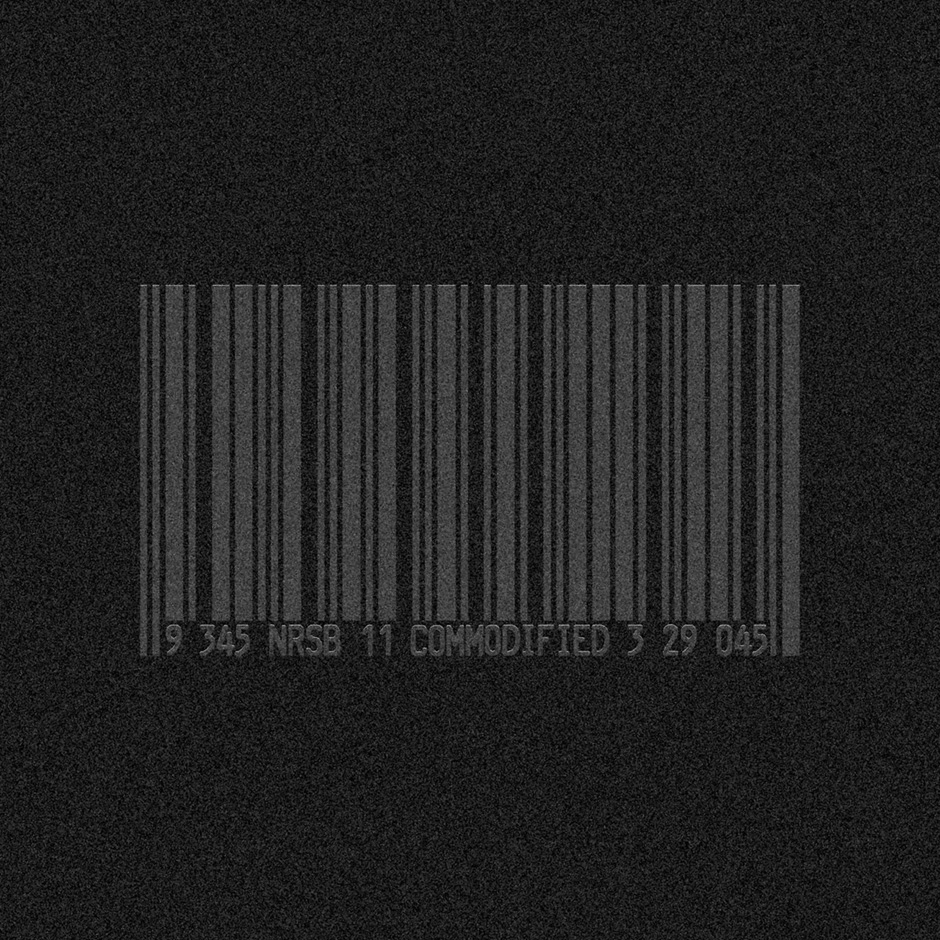 Rabih Beaini aka Morphosis is a Lebanese electronic and experimental musician based in Berlin. He is also the founder of the label Morphine Records, which has released albums by such artists as Charles Cohen, Hieroglyphic Being, and Anthony "Shake" Shakir. In this recommendation from our Winter, 2013 issue, he assesses the afro-futuristic techno of DJ Stingray and Gerald Donald's NRSB-11. Interview conducted by A.J. Samuels.
DJ Stingray, aka Sherard Ingram, has long been one of the principle figures in electronic music for me, particularly his releases with Urban Tribe and with Anthony Shakir. Some years ago I released a 12-inch by Anthony on my Morphine label, and one track was co-produced by Sherard, but until a few weeks ago, when I met him in Tokyo, we had yet to have a proper conversation. Listening to his set in Unit, I realized how difficult it is to describe what he does in depth and that also goes for acts like Drexciya, Gerald Donald and Gerald's various side projects. In contrast to people like Jeff Mills, Anthony, or Derrick May, whose sound you could broadly define, Gerald and Sherard—who make up NRSB-11—are after something more mysterious. The music is based in science, science fiction and futuristic concepts, and NRSB-11 live the music in a way that's ahead of our times. It's similar to how good science fiction always remains ahead, even when it's old. Take Blade Runner for example: if you watch that today it still seems futuristic, and you'll always think it's made for a future that hasn't come yet. It's timeless, not unlike Metropolis. And that's something I hear on Commodified.
Much of the album centers on hidden messages from parallel worlds—political, financial and extraterrestrial. American afro-futurism has a long history of discussing the cosmos and planetary events in relation to the political state of affairs of black communities in the U.S. and their oppression by the White House and CIA. The Detroit techno and electro scenes added to this history by preaching black power and supremacy, including for other non-white minorities. I've been to Detroit, and you can still feel the necessity of their position, maybe even more so today than ever before. In terms of Commodified, which uses sci-fi as a vehicle for political allegory, a story is told in the tension of the rhythms and production, as well as the album's song titles, like "Consumer Programming", "Offshore Banking", "Industrial Espionage", or "Austerity".
Sherard explained to me that the album took a year to make, and you can hear it in the extreme attention to detail. Importantly, the collaboration was remote, also with the two transferring files back and forth—which is very different than how I usually work. While I think it's interesting to work in close quarters with someone else, I imagine working at a distance can bring better results for a few different reasons: First, the process itself is related to current technology and is classically futuristic in terms of electronic music production often taking place in private bedrooms or small studios. Second, collaborating in the same room can involve making concessions to avoid confrontation. Trading files has the potential to result in something more mature. The distance keeps you honest and critical and that's another interesting paradox that I associate with NRSB-11: it's an extremely detailed collaboration taking place thousands of kilometers apart, based around a futurism that's fundamentally historical.
The future doesn't exist. We make it up because we don't know what will happen tomorrow. But it's unimportant whether predictions come true. Rather, it's the idea that matters. People often confuse the idea of futurism with technology. Accordingly, the problem with music today is that it's arrived at a point of saturation in terms of "new" sounds. We can't discover more sounds, and this was already true in the late nineties. While many musicians still continue to hit a wall in search of the "new", others have gone back to search for more information, more coding, and more concepts to learn more about music. These people are the winners. We have to enrich the ideas upon which our music is based and that can only happen with careful examination of history. Today's devices are different and how we use them are different, but the results are not markedly different. NRSB-11 is content to dig deeper into what's already there—instead of trying to work with the newest technologies in order to discover something that's never been heard or played before. They stick to their own language and do it expertly. They'll eternally develop the same ideas, and the results are so often mind-blowing. This is today's afro-futurism. And we are lucky to experience it—especially those of us who weren't alive in the sixties and seventies. We will remember these Detroit purists as one of those myths we revisit when trying to enrich our personal knowledge. ~
This text first appeared first in Electronic Beats Magazine N° 36 (4, 2013). Read the full issue on issuu.com or in the embed below.
Eclectica: from broken beat to brukstep
The Ecletica crew have been tirelessly organizing parties, DJing, producing and releasing records without a need to create furore staying true to their underground roots. Eclectica's sonic trademark, as it name suggests, is hard to pigeonhole. From broken beat, jazzy electronica, Detroit techno, deep house all the way to madstep and brukstep, they've managed to shun all the style boxes and carve their own niche. The crew has brought the likes of Altered Natives to Prague even before the British producer hit the big time. Eclectica is set to play at this weekend's MUAH! Festival in Brno alongside Sevensol & Bender from Germany, fledgling Czech house duo Popper-C and others. On this occasion, we've asked Eclectica founder Michal Bureš aka Blue Black to fill us in about his brainchild.
What is the history behind Eclectica?
I set up the digital label Eclectica Recordings in 2009 as a natural branching out of our community of DJs and producers of the same name, which has been active since 1999.
Can you name the producers and DJs behind the label?
Blue Black, Limyth, Forest, Jazzyhead, Foxman, Anya Stuart, Lindee and Tall. I should also mention members of our befriended collectives with whom we often collaborate on our events, such as Volnej Pr?b?h, Glitch.cz or Owntempo Records.
Is it at all possible to define Eclectica in terms of the various music genres?
I'd say futuristic beats with a nod to the black music tradition and an eye firmly set on future and technology.
Plenty of labels nowadays are busy thinking up various methods of how to forge even closer relationship with their fans. Are you also trying to present Eclectica in other ways than through publishing music?
Even though I work as a marketing manager by day, Eclectica is solely about music and those who are involved with it. For the last twelve years, I have been surrounding myself with people who know what they want and look for it. The few people, who are into brukstep here for instance, will know us and vice versa. I try to strengthen the community through direct relations with foreign producers some of whom I invite to our parties, others to remix our releases, etc. And this works great.
How are your parties doing? Do they still take place in the Prague club Palác Akropolis?
I stopped the series of our regular monthly parties Eclectica in November 2010 with Afronaut playing, whom I've dreamt of inviting for the last ten years at least, GB and SoulParlor. We would also invite local talent as well as the foreign one including Altered Natives, Inverse Cinematics, Moonstarr, Kay Suzuki or Jonny Miller. All this without any sponsors, faithful to the DIY ethos. Everybody understood this and supported our underground idea and love of music. I have a family now though and cannot afford to pay for everything from my own pocket.
You also work in Czech radio and have a regular show there. Can you tell us more?
I have a show called Drop Out on Radio Wave and Tall also has a show there called Cookin'.
Do you have enough opportunities to play and promote the sounds you love here in the Czech Republic?
Eclectica will focus mostly on production. Almost all of us have become fathers, so this mode suits us. To be honest, it also reflects the situation in the club scene here. Promoters do not know where to put us and many are scared to present this type of sound in their clubs.
Forest – Madstep (Cyberworks Remix) by Eclectica Recordings
Limyth – Sound And Sane (Blue Black Remix) by Eclectica Recordings
MUAH! FESTIVAL
23 July 2011
Airport Medlanky, Brno
Line up: Sevensol & Bender /DE, Rafo /SK, Eclectica Showcase, Popper-C live, Falujah