Eastern Haze: November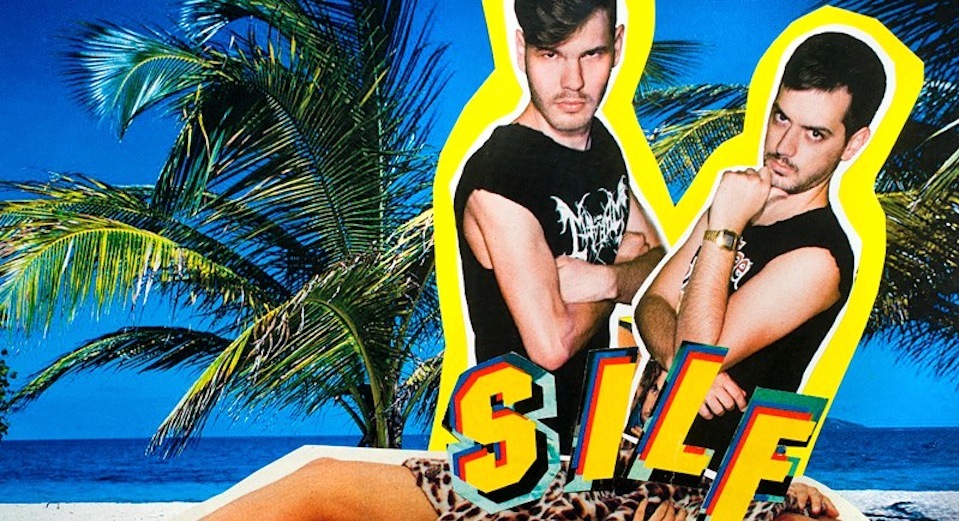 November embodies melancholia, that's a given. I continue my homeless, nomadic existence, a wannabe-sailor whose playground isn't the deep blue sea but chaotic urban mazes. At the moment I'm stationed in Budapest, a city that basks in its golden Austro-Hungarian past with its grand boulevards and derelict inner city townhouses, inviting you to dine at places like "Hungarian Memories" or the "Nosztalgia Étterem". It drowns me in sentimentality and sadness for phantom recollections of experiences I've never had. As I write this, I'm delving deeper into the elusive sounds of Mangrove Mangrave, whose album just came out on Mik Musik!, a label I cannot stop extolling in this column. Dark without the need to flaunt it, subtly harrowing, but utterly groovy and compelling.
Another favored Polish imprint, the cassette label Sangoplasmo, excels at bringing out hypnotic, psychedelic compositions. Suaves Figures is a collaboration between Piotr Kurek, whose previous album Heat was released by Foxy Digitalis, and Sylvia Monnier. The Warsaw-Lyon connection has spawned a synth-heavy kosmische creation, out for your listening pleasure alongside Lutto Lento – aka Sangoplasmo boss Lubomir Adam Grzelak, and The Phantom's latest offerings.
Budapest-based synth duo SILF, composed of music student Martin Mikolai and Bálint Zelkei, are perhaps an odd inclusion considering their apparently bon vivant music, but only at first listen. The inherent addictively languid "opium house" has nostalgia emanating from their vintage gear. Those who know Mikolai's solo project Stefan Olbricht and his imprint Farbwechsel will see similarities in SILF. Catch them live on December 11 supporting Led Er Est in Budapest.
Aches is a British Bratislava transplant whose latest EP Easy Ghost, out on the Slovak label Exitab—in sync at least verbally with this month's sonic "theme"—features a remix by Glasgow's Dam Mantle, and the plaintive, bass-heavy Ink Midget rendition. This fresh-faced Slovak producer has just released his own debut album Re-Leave on the aforementioned imprint.
Interested in more obscure and exciting music from Eastern Europe? Head to Easterndaze.
Like a Phoenix that rose from the ashes, Jakub Wojciechowski decided to abandon his former musical context and embrace a lighter aural sonisphere.
Having cut his teeth in the Polish witchhouse scene (as well as on the label Cowshed Records), Wojciechowski went on to develop his sound into brighter, house-driven compositions under his nom de plume Lasariage, a project with echoes of Kirk Degiorgio's As One productions. Some of the witchy tropes are still present on his latest Dadaistically-titled offering !Crazy Food Try To Eat Me; for example, but overall it's a step towards light and sun.
We shall remain in the lovely Poland for our next subject as well. Jakub Adamec is an artist and member of the insane Czech band I Love 69 Popgeju, ear candy for the ADHD generation. Aside from his main "job", he moonlights with his solo career, which has been cemented by his latest release. The brilliantly cacophonic album Traveling In Time (out now on the left-field Polish label Mik Musik) is a collage of various samples and wacky vocal bits tinged with a memory of rave.
Lubomir Adam Grzelak is head of the reliably brilliant Sangoplasmo label, also home to the likes of Ensemble Economique, Aranos and Decimus. When he's not sorting through a plethora of crap demos, an equivalent of aural waste contemporary labels have to (should) sift through to arduously pick up the gems that end in their catalogue, Grzelak produces music himself under DJ Lutto Lento.
Another vid-tip comes from Hungary. Yvein Monq has no ecclesiastic affiliations other than his devotion to music, which tends to follow in the spaced out dimensions. You can find out more about his work in an EB interview here.
For more news from the Eastern Euro-hood, head to Easterndaze.