Beats Per Month: November, 2013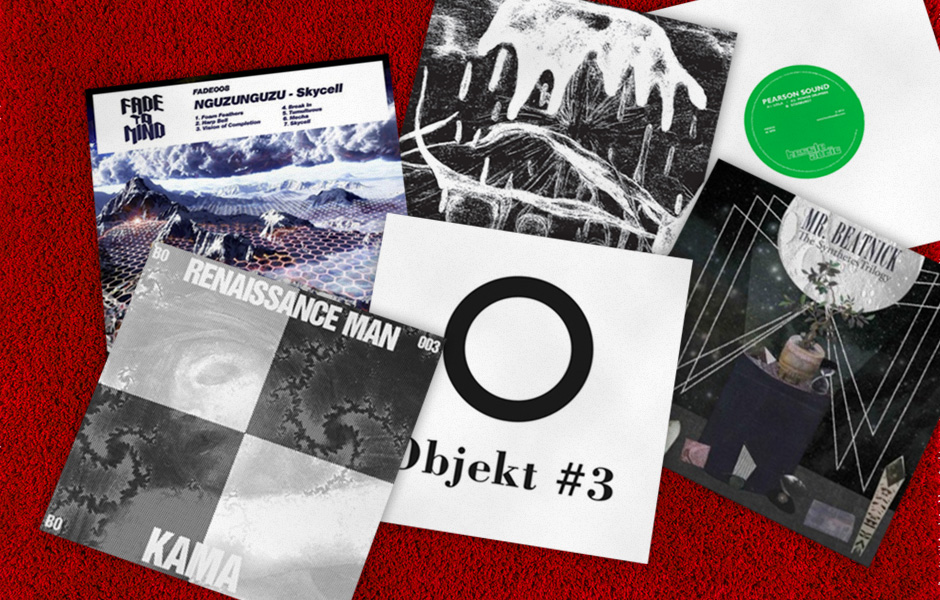 In our BPM column, we review a clutch of the most intriguing electronic music currently on offer. This month, Louise Brailey on Mr. Beatnick, Fis, Objekt, Nguzunguzu, Pearson Sound, and Renaissance Man.
Artist: Mr. Beatnick
Title: The Synthetes Trilogy
Label: Don't Be Afraid
Format (release date): CD/digital (out now)
London's Mr Beatnick may not be the world's biggest self-promoter, preferring that his musical knowledge speak for itself. And it did, furnishing DJ sets, stints on Rinse and NTS, music writing, and, every now and then, his quietly brilliant hip-hop informed productions. It was a suite of immaculate house EPs on the Don't Be Afraid label that rattled him free from the "producer's producer" pigeonhole and found him talked up everywhere from Fact to NME (poor soul). Neither hip pastiche nor bass-primed, his original Synthetes trilogy of EPs ran in tangent with, but apart from, the strands of house revivalism. Eight original tracks from the original trilogy of releases are gathered here, in an expansion pack that includes four exclusives and is an exercise in depth and restraint. Beatnick's hip-hop background manifests in the subtle use of samples and frequent excursions into space funk territory (see "Sun Goddess" for examples of both) but while the warm, jazzy chords of "Symbiosis" are spiritually aligned with house classicists like Theo Parrish or Virgo, the rawer excursions suggest the kind of Detroit updates installed by the new wave of idiosyncratic producers like John Heckle. Of the newer tracks, both the deep and muted "Waning Moon" and the  jungle bpms of "Never Dies" provide stylistic variation, but let's not mess about—it's not the exclusive tracks that make this one essential.
Fis
Preparations EP
Tri Angle
12-inch/digital (November 18th)
Even when placed alongside a handful of other assaults on drum 'n' bass orthodoxy, which is what happened when "Cultural Trauma" was featured on Exit Records's Mosaic compilation earlier this year, Fis' music juts out like an unsightly slab of brutalism. Then, his sound was tempered by a collaborator, the experimental d'n'b producer Consequence. Working alone, his dark, strange vision stretches the parameters of the genre until you hear the sockets pop.
Enter Tri Angle, who've have spotted a kindred spirit in the New Zealander—and it's testament to Fis's own unplaceable sound that it fits on their roster as well as anywhere. Indeed, on "Magister Nunns", increasingly frantic wails and twitchy percussion bears more than a passing resemblance to The Haxan Cloak. The decrepit-sounding "DMT Usher", originally released on NZ label Samurai Horo, deploys a crippled breakbeat and heart-stopping rotary blades FX to slash through its desiccated, Shackleton-style ambience. "Mildew Swoosh", well, you can work this one out: splints of percussion lope and collapse into a breakbeat as waves of toxic white noise gather and disperse. We're in a flush of artists attempting to recapture mental and spiritual impression of rave music, Fis seems obsessed with its physicality—even if there's little else left. Decayed, mutated, sick, this is body and it lives, in its own way, in the present.
Nguzunguzu
Skycell
Fade To Mind
12-inch/digital (out now)
Asma Maroof and Daniel Pineda follow up their contribution to Kelela's Cut For Me mixtape with eight more examples of why they're one of 2013's more interesting propositions. As Fade to Mind's resident shock troops, they make mutable, mutant grime which glints with shards of R&B, anchored by a slippery center of gravity lent by a powerful low-end. That their meticulously layered records can sometimes feel unlovable is part of their futurist appeal. From the chorale synth, knackered piano and vrooom FX  of "Vision of Completion" to the shuddering and dungeon-dank "Tumultuous" (which, displaying the duo's stylistic pluralism of influences, features both nods to juke and Goa trance), Skycell sees Nguzunguzu are clearly so far ahead of the pack they can barely mask their contempt. Still, sometimes it's the most insidious weapons which do the most damage and "Foam Feathers" distills Nguzunguzu's capacity for genuine creepiness into the meanest of elements: parping, clenched baseline, tin-pot percussion, and twinkling, incongruous chimes, all coalescing out of the sound of distant heavy industry. Now, can you even imagine the damage these would do in a club?
Objekt
Objekt #3
Objekt
12-inch (out now)
Objekt's TJ Herz makes club music that feels like it's lurked so long in the cracks between techno and garage it's started to congeal there. This, the third in his series of self-released white labels, continues to mine that particularly warped seam and just as "CLK Recovery" found its charge in the tension between warehouse techno's relentless drive and intricate, atmospheric sound design, "Agnes Demise" employs violent dynamics to disorientate. Air piston and sucker punch drum pads stake out a monolithic two-step, as assorted clanks and clatters littering the negative space left in the backdraft. Like any power tool, "Agnes Demise" finds its power in its relentless force on a concentrated area—which only makes those moments when the percussive support implodes, leaving behind aftershocks of aural detritus, including a scrambled space transmission, even more disarming. "Fishbone" is less contorted, an exercise in streamlined electro pitted with cavernous sub-bass and passages of ambience. It's up to you to take the respite while you can.
Pearson Sound
HES026
Hessle Audio
12-inch (out now)
Remember when dubstep blossomed into a period of unprecedented experimentalism only to settle into quite trad house? It felt like going from Chagall and Otto Dix one year to pastoral landscapes the next. Thankfully, Hessle Audio's infrequent transmissions have remained beacons of innovation amidst the conservatism, their light shining all the brighter against the increasingly irrelevance of labels like, say, Hotflush. As one of the founders of Hessle, David Kennedy aka Pearson Sound, keeps things ticking along with this release. A-side "Lola" sees him thrash out a grimier direction, the pointillist Zomby-esque synths and leaden swing an interesting set-up to B-side "Power Drumsss". The latter, a flinty Hessle-style 808 tool, albeit with the angles slightly off. Lastly "Starburst" employs squealing stabs, distorted drums and, eventually, a cloud of synth vapor which envelops the whole affair like a toxic sunrise over industrial wasteland. While not an quite essential release, it augers well for a label who's recent flush of releases have included Pev and Kowton's brilliantly scuzzed out "Raw Code" and the itchy industrialism of Joe's "Slope".
Renaissance Man
Kama
Black Ocean
12-inch/digital (out now)
Coming up amid the heady days of fidgit house (with the Dubsided and Made to Play credits to prove it) Renaissance Man know better than some that affecting seriousness in the club is a mug's game. They also know that the line between making club music that's littered with clever-clever samples which is innovative and humorous and coming off as a bit of a cringe is really fine. Now, with their freshly minted Black Ocean label providing a home for hardcore-referencing, grime-y slow boilers like "UFO Who R U" they've gone all out: sampling Brad Pitt's derided Chanel commercial, calling their mix for Dis "outsider Gabber"… The Internet, presumably, is smiling inwardly to itself at all this but, back in the real world, it's genuinely difficult to hate. This is partly due to their production chops: Renaissance Man have always been sonic innovators and even as "Kama (Dance with Me Into the New Age of Love)" references the acid synths—and the new age bollocks—of Sven Väth style trance, they temper it with heads-down techno fatalism, foreshadowed on the excellent January release Call2Call. As for "Journey", with its galloping Plastikman chassis laden with granular texture—all knife clinks and bird tweets—and the foolhardy use of that sample it could, perhaps should, be a disaster. Yet somehow the feeling that the track, and the EP as a whole, is coming from a genuine place cuts through the dense fug of naffness, or worse, irony. ~
For other editions of BPM, click here.
EB Listening: MGUN "If You're Reading This" EP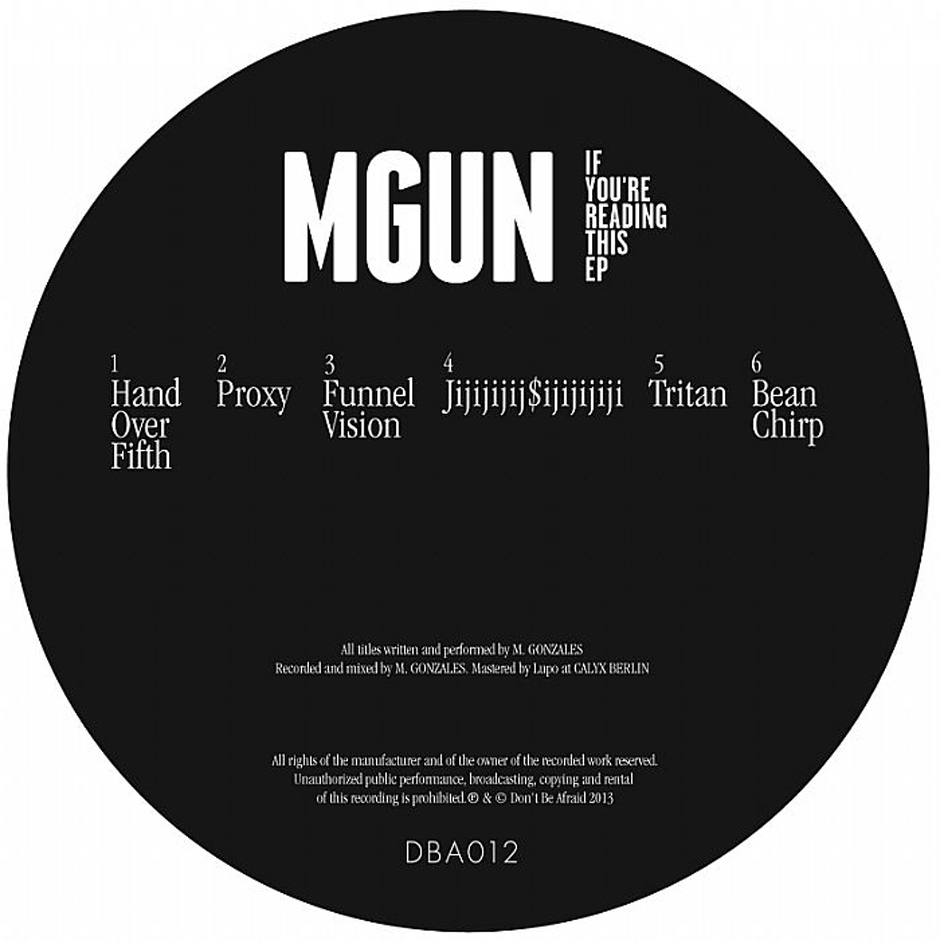 We already told you about this up-and-coming Detroit producer, who has released vinyl on highly respected labels like Wild Oats, Will Bankhead's always inspiring Trilogy Tapes outlet, and Don't Be Afraid, where his new EP If You're Reading This will be released later this week. Manuel Gonzales started to manipulate music back in the day with his Casio and is now back with six more tracks of MGUN brand techno and electro weirdness, which we're very happy to unveil for you below:
Editor's Choice: April 13th, 2013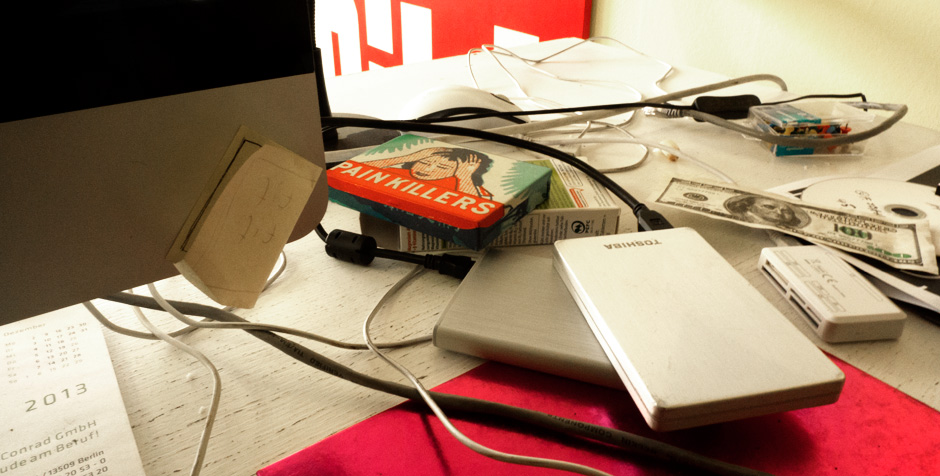 Rather than operate as a music news source, Electronic Beats operates as a music information source. We want to share with you; we want you to know what we're hearing, what's reverberating through our cochleas and sending broader vibrations throughout our bodies, and by extension our audio-addled souls. Down with that? Welcome to Editor's Choice.
Michael Aniser (Contributing Editor)
Royal Crown of Sweden – "Vänern"
This is from the first release on Anthony Naples' label Proibitio, the EP R.E.G.A.L.I.E.R. Amazing start for a label, way to go!
Freddy Ruppert – "Stanch"
Former Ghosts' head Freddy Ruppert delivers a weirdly uncomfortable experience on his Hangs A Shadow tape for NNA. "Stanch" dissects musique concrète romanticism and leaves us struggling between pressuring patterns of harrowing white noise and cut up frequencies just to release a numbing static. Inspiring.
/
Lisa Blanning (Online Editor)
Jam City –  "untitled 1"
Earlier this week, Jam City gave away two zip files worth of discarded tracks (you can find the links here). If you've been following UK dance music for any period of time, you already know he's emerged as one of the key players of the current crop of producers. Even his outtakes feel significant.
/
Louise Brailey (Online Deputy Editor)
TNGHT – "Acrylics"
After living with a gabba DJ for a year, I eventually trained my brain to latch onto the ramped up piano riffs which offered psychic reinforcement to the weaponized BPM and square wave bass. While the overdriven synths of "Acrylics" are just one chrome fixture in a production full of kitchen sinks, they're what make the track's bloating, sweat-slick carcass buckle under the weight of its stupidity and wallow, gloriously, in its own crud.
Vår – "Before the World Fell"
Vår is a group of musicians from the fecund Danish punk scene (including Kristian Emdal of Lust For Youth and Iceage's  Elias Bender Rønnenfelt) who are turning the historical connect between noise, punk and electronic music into a fluid bond with spilled blood and fertile teen-spunk. Anticipation for the Sacred Bones-released full-length No One Dances Quite Like My Brothers: critical.
/
Moritz Gayard (Online Duty Editor)
MGUN – "Glad You Are Here"
Detroit up-and-comer Manuel Gonzales aka MGUN has just announced the follow-up to his outstanding The Near Future EP, released last year through Trilogy Tapes. His new acid-dipped baby is called If You're Reading This and will be out in May via Don't Be Afraid.
The Prodigy – "Firestarter (Death Grips Remix)"
Last year The Prodigy strolled back with the reissue of their acclaimed Fat of the Land album, which also included some marvelous remixes by the likes of Major Lazer, Zeds Dead, and The Glitch Mob. But that wasn't all; we learned today that Sacramento rap-punk outfit Death Grips remodeled the good-old "Firestarter". Pump up the volume.
/
Daniel Jones (Contributing Editor)
Heroin In Tahiti – "At the Edge of the Jungle"
Jittery, stuttering lo-fi jams complement my mood perfectly of late. "At the Edge of the Jungle", off their split cassette with Ensemble Economique, is the first taste of HIT since last year's excellent Death Surf, and delivers more of the intense claustrophobia, reverb and touches of spaghetti western guitars.
Wolf Eyes – "Choking Flies"
I've loved the raw unease of Wolf Eyes for quite a long time, and their latest album No Answer : Lower Floors is a glorious cocktease of syncopated anticipation and power.~
Photo by Johannes Beck.