Cologne Electronic Beats Festival line-up announced!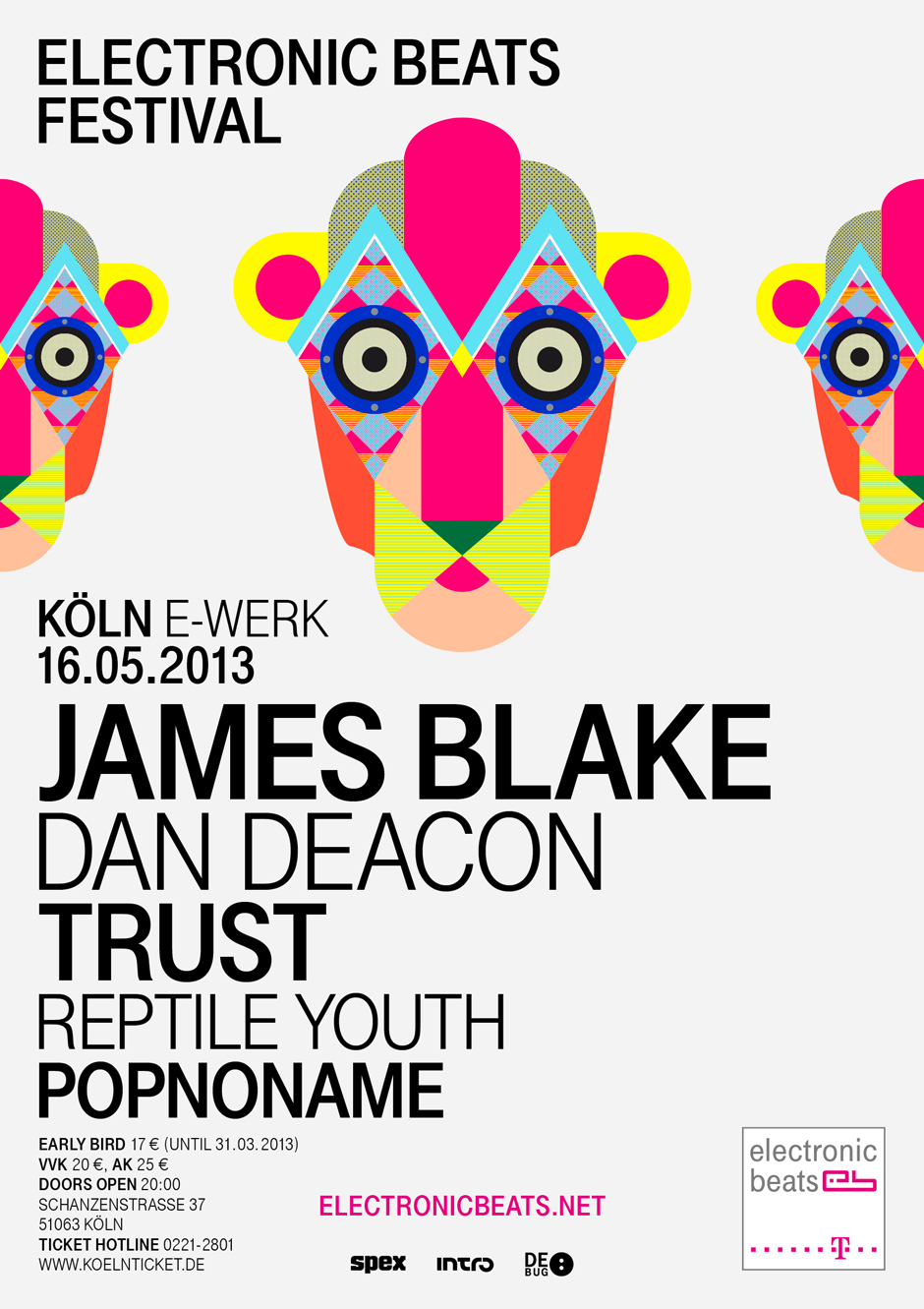 We're on a roll when it comes to announcing line-ups it seems, and with momentum building for the EB Festival Season with the news that Hurts, James Pants, Agoria and Youth Kills have signed up for the Bratislava event, what of Germany's installment? Well, we're hyped to announce that come the 16th May, 2013 British post-dubstep poster boy James Blake will be topping the bill at Cologne's E-Werk, with exemplary support coming from Baltimore-based electronic mage Dan Deacon, stylishly dour Canadians (and EB Poll 2012 victors) Trust, Kompakt's very own Popnoname and Danish post-punk revivalists Reptile Youth.
Those with memories at least partially intact will recall that James Blake is EB family, having played EB Festival Vienna and Gdansk in 2012. You can watch recordings of those performances at the bottom of this page.
The Facebook event page can be found here and tickets can be grabbed here, here and here. Don't forget, the Twitter and Instagram hashtag is #EBF13. See you there!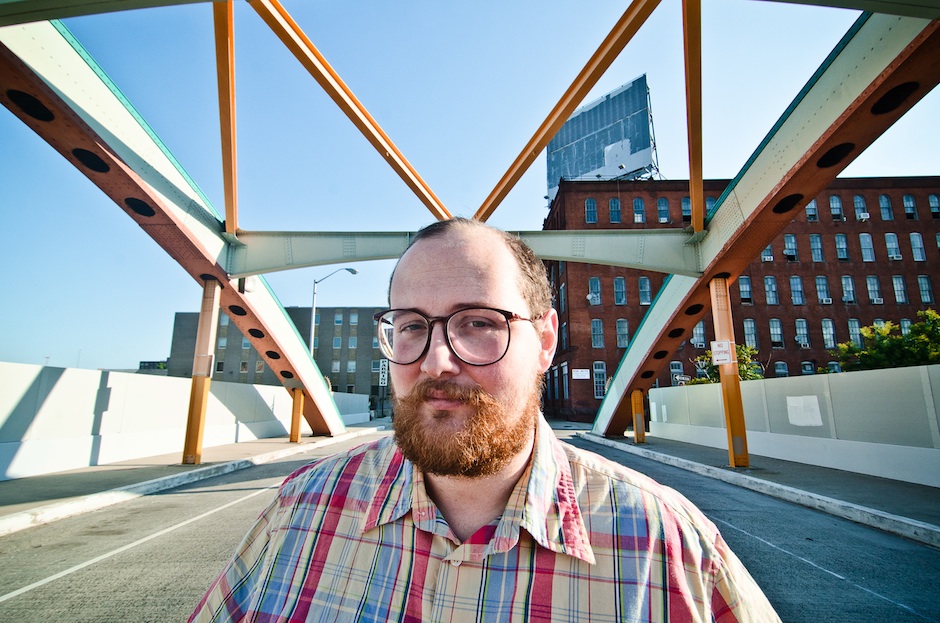 Dan Deacon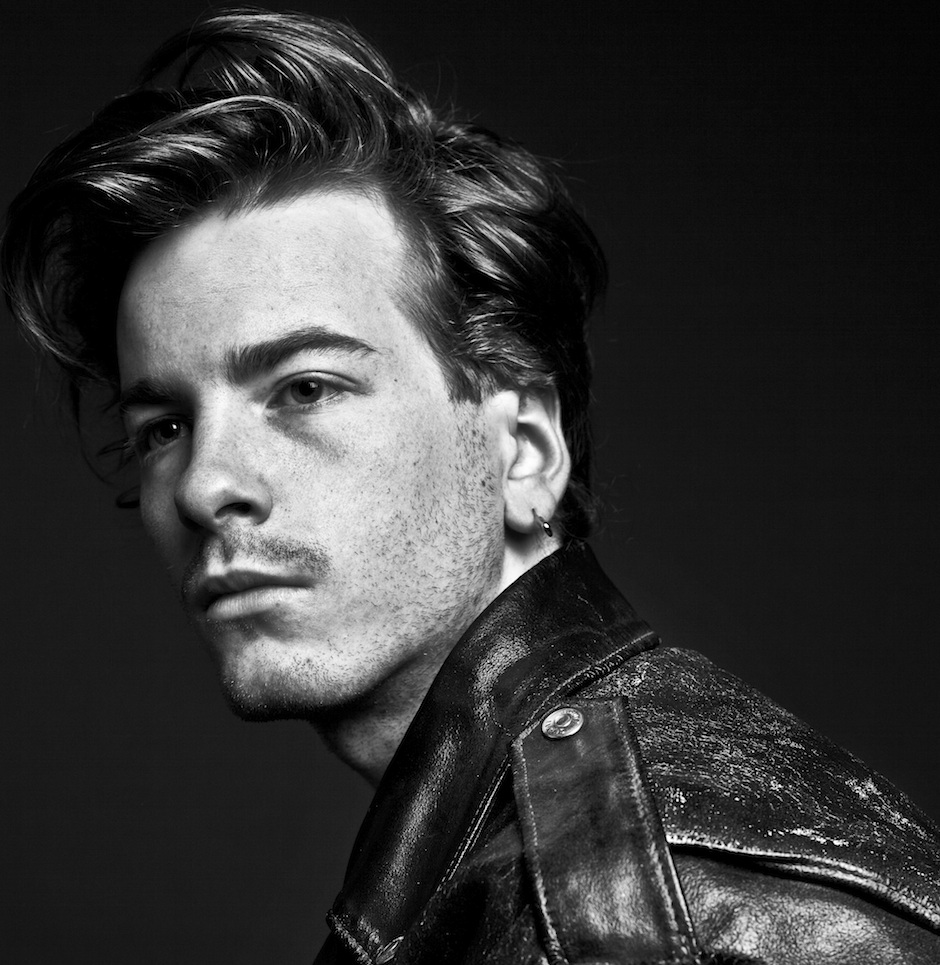 Trust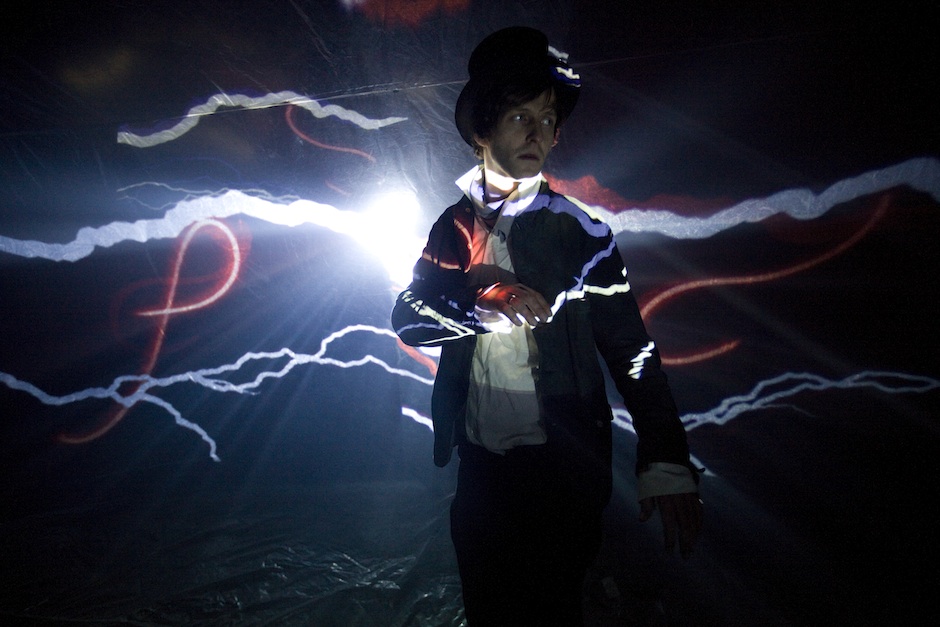 Popnoname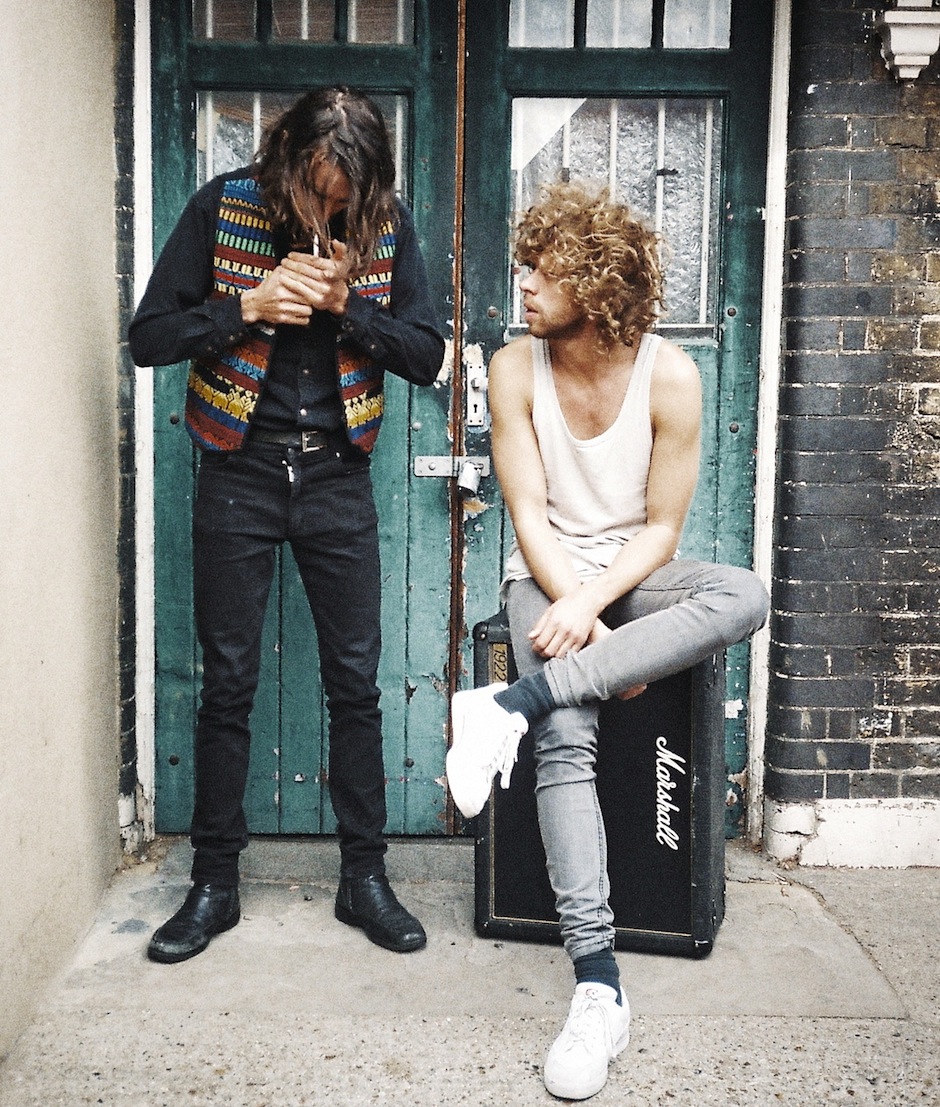 Reptile Youth
Interview: Marcel Fengler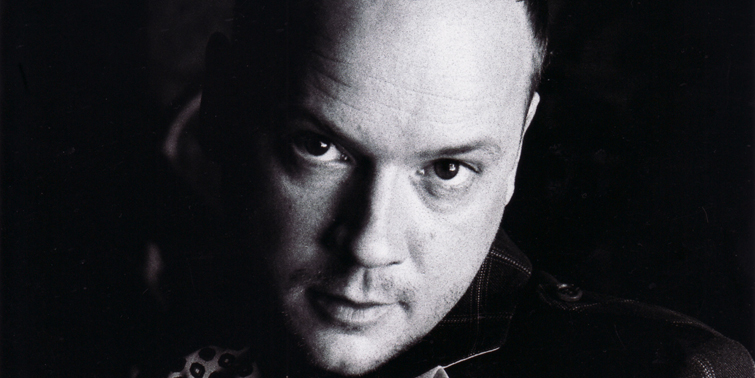 Marcel Fengler the Berghain Beat Boy is always able to present a multi-faced personality in his music. At one moment, the course and energy of his DJ sets can suddenly shift, but it's hard to notice that specific moment. Due to his talent in reading in how the tracks float, the shifting between them is done flawlessly and without momentum—a strength that is very unique for Fengler. Now he's used his skills to come up with the latest Berghain 05 mix CD. Going through an anthem-like parade of tracks, Fengler shows a real strength in keeping the pace. Near the end, the mix echoes through as it will never end, an emotion that is closely knit to Fengler's Berlin residency, and somewhat the point of the Berghain-mix CD releases.
We teamed up with Marcel on one of Berlins last sunny post-summer days in the Berghain Biergarten, which is, by the way, a fantastic place to start the night with a cold beer or a hot hamburger.
Electronic Beats: How long have you been a part of the Berghain family?
Marcel Fengler: Actually since the beginning of Berghain, which was in December 2004. I joined in January. Before that I only played occasionly, whenever there was a chance to.
How did you get into Techno music?
Marcel Fengler: I began to deejay with Hip-Hop around the beginning of the '90s. A few years later my taste in music and my interests shifted. Through friends I got in touch with electronic music and was enchanted from the very start. Especially the whole atmosphere, the reception and the audio-visual stiumaltion in the first Berlin Techno clubs just overwhelmed me. E-Werk and Tresor have been very dominant during this time. I switched a lot between those. I grew up in a small town close to Berlin. Together with friends I started to organize parties there. Well, there wasn't much organization; first we met at home and listened to some tapes and new music, other people joined and shortly after it developed into small parties. It took one or two years until it became more serious with real DJs. We got in touch with the music, although of course our technique in mixing wasn't perfect but the whole thing was mainly about listening to the music and meeting friends. In the late 90´s the excitement receded and everybody began to work more on their own projects. I began to study in southern Germany and created a kind of gap between me and Berlin thereby.
But you still stuck to DJing, buying records and practicing?
Marcel Fengler: Yes, for sure. Despite everything I wanted Techno music to be a part of my life and I realized that this could be more than a hobby. As I finished my studies I asked myself if I wanted to do a 9-to-5 job or if I wanted to continue with music. It wasn't an easy decision between work and music because I had studied and didn't want to do it for nothing. But in the end it got to be pretty clear to concentrate on music and to go professional.
From 1995 until 2000 the scene developed a lot; for example the E-Werk had to close its doors. I remember very well the Dubmission events. It also became difficult for the Tresor, which should have been closed as well. Due to the competition it got harder to be a DJ, but the progress also opened up the possibility to be a professional DJ and musician. When did you realize, in between studying and spinning records, that you could make a living by that?
Marcel Fengler: A very important impulse to become a pro began with the residency at Berghain. The reason why I got this job can be found in the philosophy of Berghain, which aims to search and present new talents. I heard a rumor that Berghain was looking for new DJs and you could send CDs. So I sent mine as well. A few weeks later I was talking to a friend on the phone when another call with a Berlin number came in. I joked that this must be Berghain for sure. It was in fact Michael from Berghain, who wanted to meet me. We got together and in January 2005 my residency started. Before my first gig I became very nervous… it was pretty new to me play in this location and to do a four hour set, because usually I only played for one or two hours. That seemed to be pretty tough.
Since you've worked at Berghain for six years and been part of the Techno scene for more than fifteen years now, you might have a different view on the whole story. Do you share the impression that Berghain takes Techno back to its roots and at the same time cultivates a new time in Techno?
Marcel Fengler: I was very attached to the early scene, when the sound was more industrial. The whole light thing is a question of taste. All this dark coloration conveys a concrete mood and atmosphere of liberty, it almost seemed to be a small electronic hippie movement, and this is what I still can find at Berghain. But I'm not sure if this was to guarantee the success of Berghain. When I started, nobody even thought about of gaining momentum in this range. But some Aritsts who stopped producing at the end of the '90s have started producing again, because they find new inspiration. Certainly Berghain needed to undergo a huge change due to the growth of popularity. But it still feels right and good to me.
Can you tell us something about your heroes or inspiring examples in the '90s?
Marcel Fengler: During this time I was totally into Acid and all that raw synthesizer sound. I still play some of those records. I was also a very early fan of Aphex Twin, he was sensational. Everything around Birmingham Techno attracted me as well. I also remember one night when I saw Claude Young DJing at Tresor, where I got to know the more reduced, more complex forms of Techno, and his mixing technique was so rad. He played the same record on three turntables and created effects you had never heard before. And of course, when I DJ now I feed the set with those experiences, but at the same time I like experiments. Changing constantly is the most interesting and fascinating part of the job.
Claude Young is the keyword, he is also part of your Berghain No.5 mix. How did the Berghain mixes begin and develop up up to now?
Marcel Fengler: The first one was mixed by André Galluzzi, the second one was done by Marcel Dettmann, Len Faki the third and Ben Klock the fourth. Now it's my turn. The releases happen in turns with the Panorama Bar mixes: one Panorama Bar and one Berghain Mix per year.
How did the opportunity to make a Berghain mix happen?
Marcel Fengler: Mainly I induced it by myself. I simply asked and now I feel really honored to be chosen. The most intense period took place around February and March with all the licensing. Before I wrote down anything and everything, artists and track, I had a list with around 60 tracks. But during the whole process of licensing it became clear that some tracks might be pretty difficult to get. Until very close to the mastering date I had one track called 'I against I' by Blade 2 in mind. It was never released on an album but it appeared on the soundtrack of Blade 2, which was released on a sub label of Virgin. This track was very near and dear to me, but in the end we couldn't get the license.
Shortly after the beginning the mix drifts into a dark mood, and toward the end it becomes more upbeat again. How did you arrange the tracks?
Marcel Fengler: It was very important to me to have many different styles, because I kept in mind that in one night at Berghain, the crowd is listening to many different styles of Techno. I played a lot of openings at Berghain, so I am used to play and mix different styles. This is also what I consider to be the most interesting thing about a DJ set: when it has its own vitality and drive, when it also can take a completely different direction in one moment and is not constantly the same tempo and mood.
So you like sets which combine different genres, where the crowd always need to rethink their dance styles? Maybe this preference is related to your time as a Hip-Hop DJ?
Marcel Fengler: For me this kind of DJing creates true uniqueness, which is the most important thing about a DJ set. The tension lies in between those poles. First one you might think that I have a rough mixing style, because I favour Claude Young and spun Hip-Hop records for such a long time. But I like long transitions, to make a set very smooth. Sometimes I play two tracks along for one or two minutes. Combining themes which don't have anything in common on the first sight, and creating good sound aesthetics are the most important thing in my style of DJing.
It was released earlier last month, so what's the feedback so far?
Marcel Fengler: The Berghain mix was released on August 29th, and afterwards the tour is following. It feels great, because for me it means a chance to play in locations which I couldn't reach before. So the mix is also a door-opener. For example I'm looking forward to the Loft in Lausanne, which I've heard a lot of good things about, and Fabric in London. There will be also a small tour in Japan during October, because I played there during the last two years and made a lot of good friends. Australia and the US are also already on the schedule.
Do you still enjoy being on tour and travelling so much?
Marcel Fengler: Sure, although of course this is part of the job. I know sometimes it's stressful but when you realize that touring isn't your thing anymore, then you really should change the job… but I know that I'll have some good times with it.
Impressions of Electronic Beats Festival Cologne (May 19th, 2011)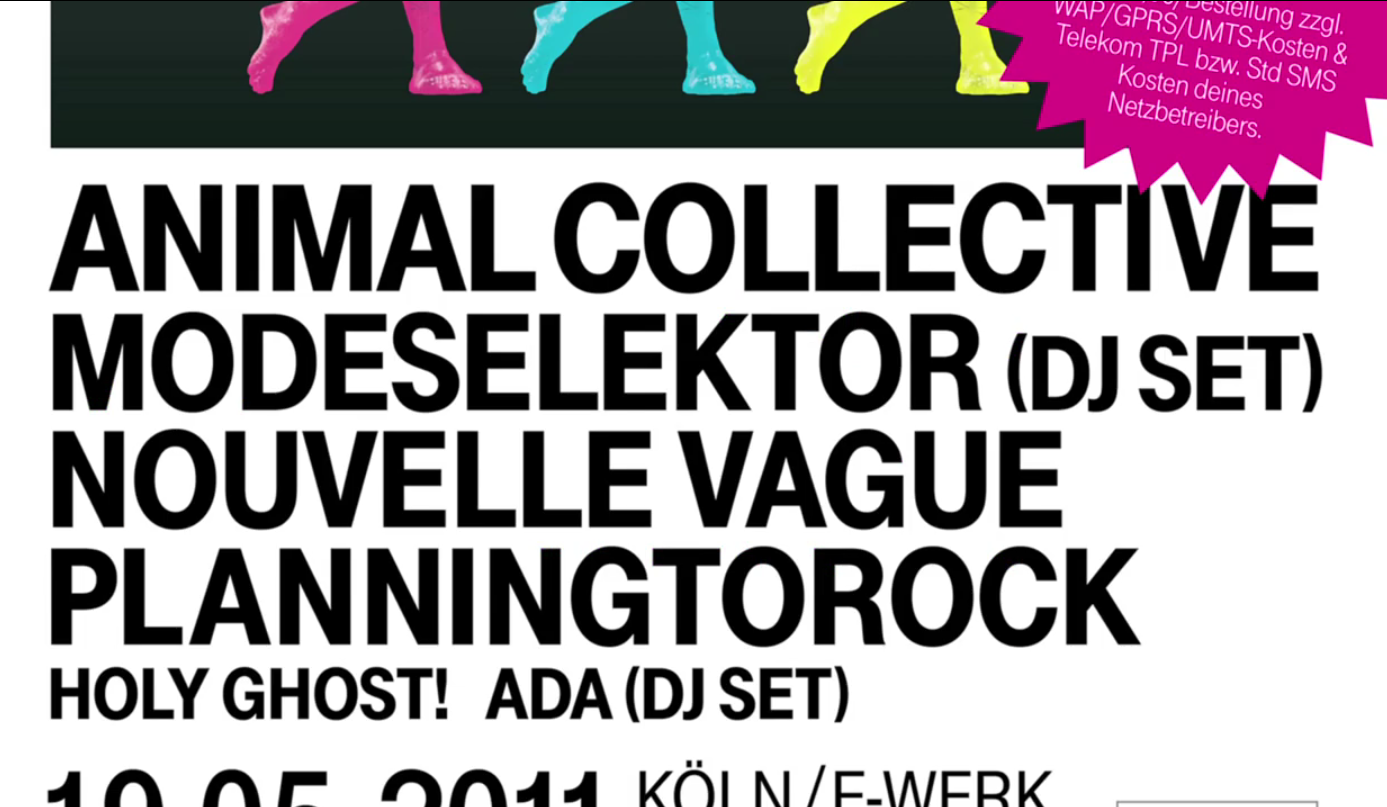 Impressions of Electronic Beats Festival Cologne (May 19th, 2011))
Holy Ghost!, Planningtorock, Nouvelle Vague, Animal Collective, Modeselektor DJ Set.
Electronic Beats Festival Cologne 2011
Get ready for the first Electronic Beats Festival of the year taking place in Cologne on Thursday, May 19th at the city's massive E-Werk club.
We have got some amazing international acts lined up for you: the neo-psychedelic four-piece Animal Collective, New York duo Holy Ghost!, the utterly unique Planningtorock, a very special guest and finally the enigmatic Nouvelle Vague, who amazed us at the 10 Years Electronic Beats Festival in Vienna last year (watch live footage here).
Noah, Josh, David and Brian – four boys from Baltimore that came together in 1999 to form Animal Collective. Strongly influenced by the psychedelic sound of the 70's, their tracks are often complex and improvised, but always exciting. Their 8th album Merriweather Post Pavilion came out in 2009 and reached the Top 20 in America.
We're so excited that Nouvelle Vague will be joining us once again! The band was founded in 2003 by producers Olivier Libaux and Marc Collin and it has its very own take on New Wave, electronic music and Punk, reinterpreting hits from the likes of Joy Division, The Cure and New Order in their unique style.
New York-based duo Holy Ghost! released their critically acclaimed debut-single 'Hold On' in 2007. Their music reflects their love of catchy pop songs and analogue synthesizers. Brooklyn' hip-hop beats become futuristic disco sounds on the imaginary dance-floor of Alex Frankel and Nicholas Millhiser. This March, Holy Ghost! will release their new album of which they will perform songs will at the Electronic Beats Festival in Cologne.
Finally, Janine Rostron aka Planningtorock describes her work as melancholy, strange, but at the same time euphoric and familiar – her debut album was released in 2006 and on May, 16th 2011 she will release her second album titled W via DFA/Cooperative Music.
We are very excited about this one. Stay tuned!
Electronic Beats Festival Cologne
Line-up:
Animal Collective
Nouvelle Vague
Planningtorock
Holy Ghost!
+ special guest
Date: Thursday, 19th May