A Look into Lithuania's Vibrant Electronic Music Scene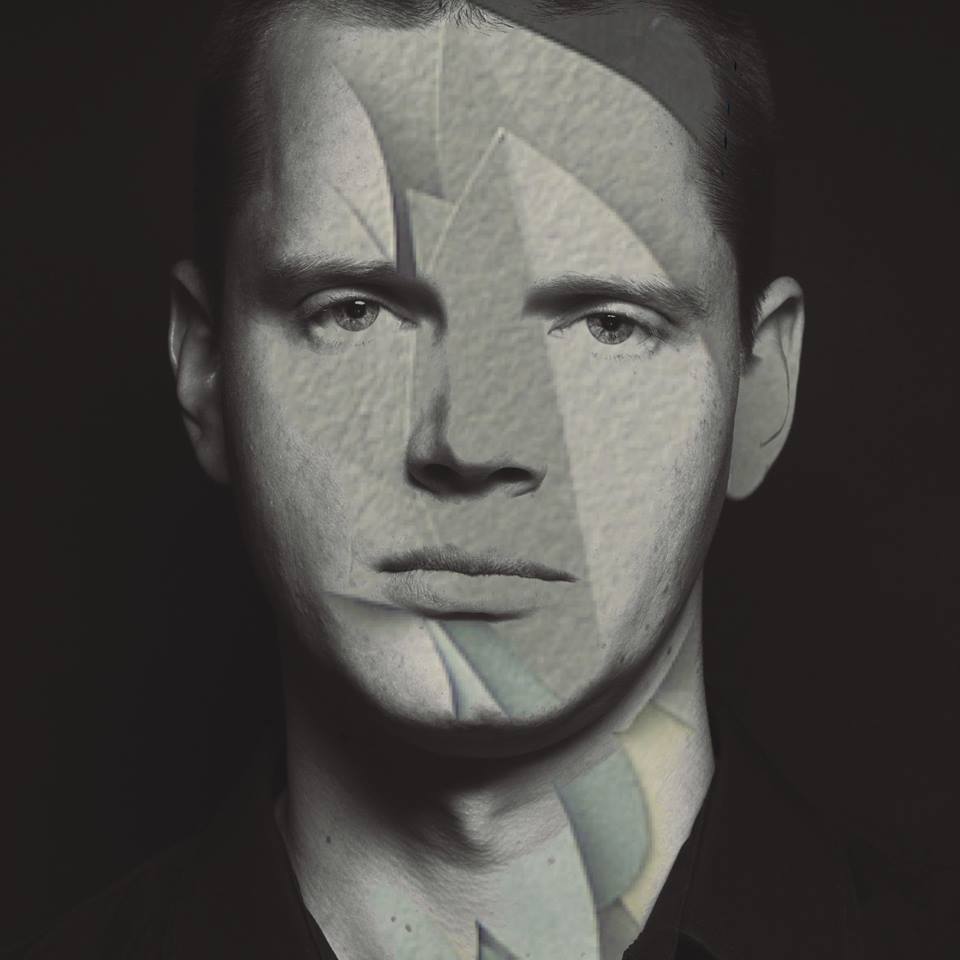 The Supynes Festival has taken place in Lithuania for a decade, but hardly anyone knows about it outside of the Baltic nation.
According to communications manager Juliana Špundova, the festival has made an effort to entice foreign press outlets for the past two years, but few bit. This year, the lineup includes celebrity DJs like Ben Klock and Ryan Elliott as well as underground heroes like Xosar and Inga Copeland, and press is still rare. "It's very hard for a little country without any marketing budgets and very limited music program budgets to get into the international media," Špundova wrote via email. "Now Lithuania has received ugly attention, and I'm afraid that people will see my festival differently because of it."
The "ugly press" she's talking about is the news that Lithuania's most famous DJ, Ten Walls, posted homophobic sentiments on Facebook last weekend. The story dominated the press and social media this week, especially in his home country, where national news outlets and the country's president, Dalia Grybauskaité, addressed the furor. The shadow of the negative press looms large over the country's reputation and that of its surprisingly large local underground music scene, which comprises more people than we could touch upon in this listicle highlighting a handful of constituents from the country's electronic music scene. The lineup for Supynes 2015 alone includes over 50 Lithuanian musicians who will perform over the course of four days (June 25-28) and across four stages, like the minimal.lt crew that organizes the event, Partyzanai member Mantas T. and producer/slam poet duo Münpauzn and MC Mesijus. However, we did our best to round up some key names from the Baltic region below. As usual, it was hard to find female representatives.
Vidis is Vidmantas Cepkauskas, who used to work with Ten Walls under the moniker Mario & Vidis. He's become a key player in Vilnius's electronic music community, as he's involved in several projects. He throws local live events and runs two record labels, Silence Music and its imprint Best Kept Secret. He also works as the art and communications director at Vilnius's Opium Club, which hosts the Despotin Beat Club parties (see below) and Smala, the night run by local producer Manfredas. His own productions have appeared on Get Physical and belie a penchant for sultry vocals and velvety beats that fall like socked feet on a plush carpet.
Aside from Vidis, Biberkopf's is the name I heard the most from those I approached for recommendations and insight into the Lithuanian scene. Jacques Gaspard Biberkopf, birth name Gediminas Žygus, recently inaugurated Kuedo's new label Knives with a brooding ambient record that fits well with the experimental heavyweights he's performed with recently, Ben Frost and Laurel Halo. He currently hosts a monthly show on NTS from his rumored home base in Berlin.
"Even though Lithuanian cities are small in comparison to other European capitals, the ecosystem here is very dense. Our club scenes are close and intertwined, so everyone knows everyone," explained Tomas Narkevičius. His own involvement in the musical community is a case in point: he plays with what he refers to as an "electronic guitar music" band called Without Letters and the Despotin Beat Club collective, which hosts parties and a weekly radio show on national station LRT Opus devoted to "post-rap, grime, future bass, world music, urban 4×4" and beyond. He also produces his own ethereal and skittering beats as Fingalick. "It's a small ecosystem, but it's also striving," he said of Lithunia. "Our audience is always interested in new waves, and it's the driving force behind the uniqueness of Lithuanian club and creative scene. And one last thing: Lithuania's contemporary club scene is impossible without the worldwide gay community. We stand for unity and equality."
PINK INDUSTRY by MANFREDAS
As the mastermind behind the aforementioned Smala nights at Opium, Manfredas has hosted performances by the likes of French icon Ivan Smagghe, the cult favorite outfit Paranoid London and Hivern Discs affiliate Marc Piñol. He also maintains a Smala podcast and releases his own tunes on Smagghe's Les Disques De La Mort outpost.
Brokenchord has had his toe in international waters since he helmed a contribution to TKOL RMX 1234567, the compilation of remixes from Radiohead's album The King of Limbs. His name appeared on the record alongside big-time contemporaries like Blawan, Mark Pritchard, Lone, Pearson Sound, Caribou, Four Tet, Shed, Jamie xx, SBTRKT, Objekt and Modeselektor, among others. His music, which often sounds like beats that stomp through fog or molasses toward an eternity of introspection, has also appeared on Bristol label Black Acre.
Mindaugas Lapinskis' Gardens of God moniker has reached international audiences thanks to its exposure from BOSO, the label Ten Walls founded with Needwant and Sean Brosnan, and Maceo Plex's Ellum Audio imprint. As the associations might suggest, Gardens of God (pictured in the cover photo above) has an ear for flat-footed house tinged with melancholy and saturated with seductive pop sensibility. He has also released records under the name Bradka.
The Downtown Party Network project was founded by Lapinskis and Algirdas Miescionaitis (aka Saulty), but judging from the outfit's Facebook, Saulty seems to be operating the project on his own these days. In what appears to be a common thread among many Lithuanian musicians, DPN's vibe contains generous doses of sultriness and moodiness, but its lounge-y tendencies are often offset by funky walking basslines and touches of disco. In addition to releases on Dirt Crew and Futureboogie, the Party Network has contributed to the Best Kept Secret label.
The self-described "interdisciplinary internet journal" Secret Thirteen was one of the only Lithuanian contributions to electronic music I knew of before researching for this piece. Founder Justinas Mikulskis's platform has (IMHO) one of the absolute best and most compelling mix series currently running, with far-out contributions from Gábor Lázár and seriously obscure experimental musicians, many of whom are Eastern European, as well as a series of interviews. Some of the representatives from the site will perform at Supynes this year.
Partyzanai founders Gvidas B. and Mantas T. have been involved in the Lithuanian rave scene since the '90s, when they started DJing and Kaunas. After stints in the US and the UK, both moved to Vilnius in 2004 and continued where they had left off. Mantas started a residency at what the nightclub Gravity, and in 2004 he and Gvidas launched a non-profit net label under the Partyzanai banner. The label is devoted to exposing Baltic artists, and you can peruse their list of local talents here. Mantas now co-runs the label from Cologne, and plans to offer vinyl releases.
Aleksander Martinkevic christened his Redscale label a few years ago. Since then, he's released a stream of solid dub techno records there and on his CD imprint Greyscale, as well as on other outposts like Knowone and Echocord.
Eastern Haze: April 2013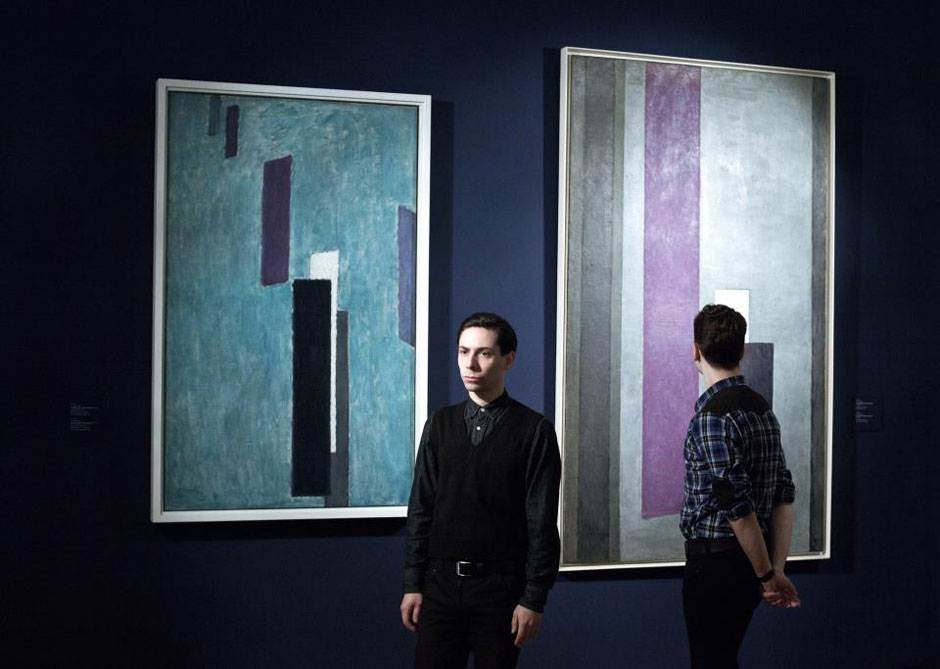 In her monthly report, Lucia Udvardyova tracks the movements in and from the best of the Central and Eastern European sonic underground, distilling the best of her Easterndaze blog.
The endless winter refuses to let go and the sun becomes a distant relative, leaving us in an alarming state of vitamin D deficiency. It's especially merciless to the attendees of a demonstration in the centre of Budapest, who I pass with my headphones on, pausing to take in the scene. In Prague, things are a little more settled—music becomes not a soundtrack to society's deconstruction, but a redemption from the mundanity of everyday life.
Lightning Glove is a Czech project who emerged from the vaults of the Prague underground scene revolving in and around the Klangundkrach label and collective, which champions various experimental guises of contemporary music. LG is a trio, with an "on-staff" visualist, whose music echoes rave and post-punk with an urgency that is best experienced during their live shows. At times recalling the shamanistic sonic ritualism of Excepter, with a hint of Suicide-esque desolation and a dash of techno, eager to reclaim rave from its sad, sold-out existence, Lightning Glove preach to all of us in thrall of uncanny, ghostly music. Their debut release is entitled Fantasmagorie Interiéru.
Another representative of the aforementioned Prague-based collective is No Pavarotti, who have dabbled in (psych) pop territories in the past, but came closest to that often-dreaded realm with their latest release Season of the Weak, which is out now on vinyl. The duo is in top form at the moment, as proven by their recent buoyant live show in Prague alongside Lee Noble.
Palermo, previously known under the moniker Table, are a Czech duo making synth-driven sentimental electronic pop. They launched their new guise with an EP which includes a cover version by adopted Praguer Freddy Ruppert of Former Ghosts.
Budapest has recently spawned several analogue hardware fiends (we've written about one such outfit, SILF, in this very column), tweaking rhythms and grooves out of the venerable machines. Route 8 is yet another case in point. His hazy, lo-fi house has materialised on his Mental Murder EP out on the Hungarian label Farbwechsel, and includes a stellar rework by Miguel Flaco.
My beloved Polish weirdo techno project RSS Boys is cloaked in a veil of mystery, and their releases appear in Mik Musik's Secret Edition series that we've written about in the past. Their sophomore album is the cryptically entitled TH T00TH 0F TH FTR, and continues where their debut left off—hypnotic, psychotropic techno that is extroverted and introspective at the same time.~
Interested in more obscure and exciting music from Eastern Europe? Head to Easterndaze.
photo: Radek Brousil
2012 Editor's Picks:Lucia Udvardyova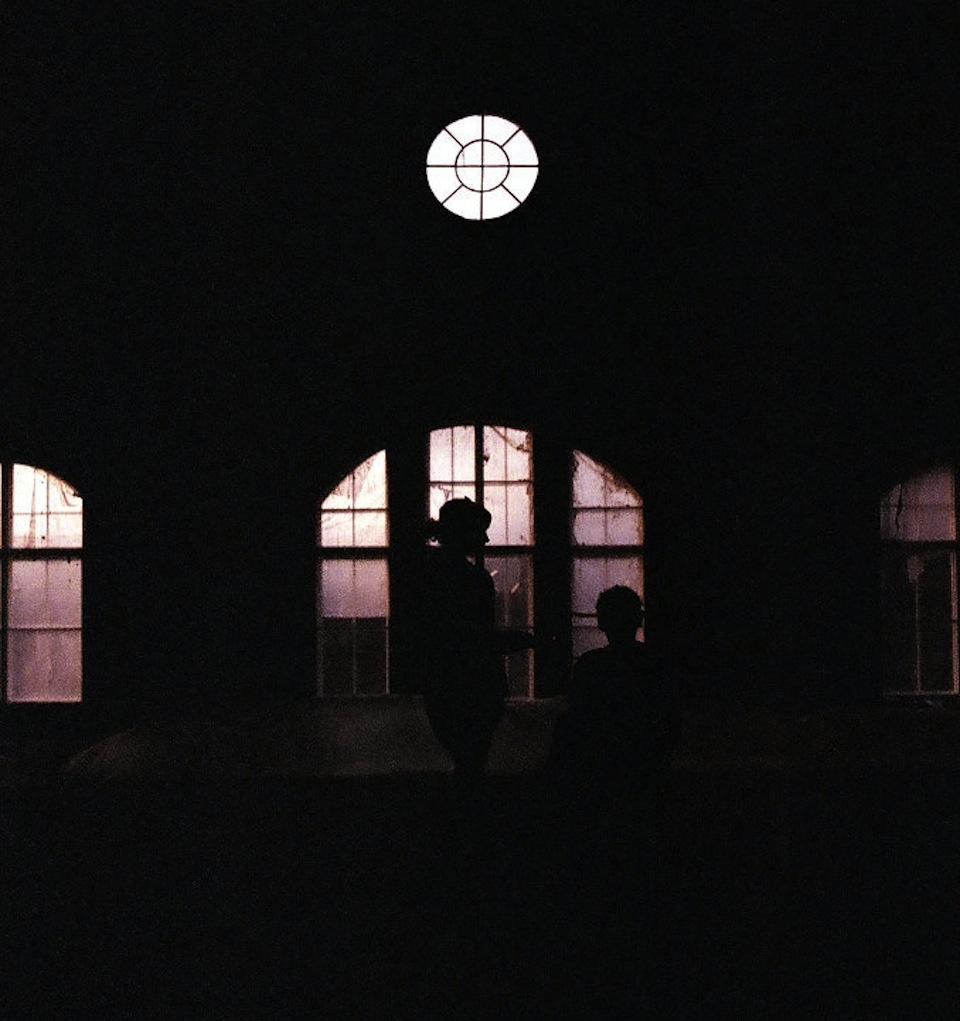 December in music, or any kind of culture journalism for that matter, seems to be a month of lists and thein endless regurgitations. I sometimes wonder how come that in spite of the fact that there is in increasing amount of music out there—to the point of sonic gluttony—journalists and fans tend to replicate some sort of media directives with a handful of names and albums on rotation. Are we living in an era of democratization and proliferation of music production or is it still the case of the old gatekeepers situated in the few centers who decide what gets heard and hyped and what doesn't?
2012 was a year soaked in pre-apocalyptic anxious sonic darkness—not surprising since the end of the world has already happened by the time you read this. Since I'm a certified melancholiac, I've been almost naturally drawn to music from imprints like Blackest Ever Black, PAN, Mordant Music, Hospital Productions, etc and their guttural, quasi techno productions. Somehow it felt as if I found myself again on that dancefloor at the former nuclear bunker U.Club in Bratislava at a Downwards party in 1998. Actually, not at the event itself but on my way home on the first train still hearing echoes of bass and kick drums in my head. This time around, it is all coated in perspective of a second order observer coupled with the general messed up global situation and lack of any viable future alternatives filtered through a fog of desolation, orientalism and psychotropic hallucinations.
2012 was also a year of our East European explorations—as documented for instance in the Eastern Haze column. This autumn we set out to Bulgaria (check out our visual memories here), which turned out to be much more exotic than I had thought. Merging oriental influences with Orthodox religion and communism, this southern European country is a strange mixture of post-communist entropy and charming people and places. Sitting at the top of the Soviet monument in the seaside resort of Varna, with the husband and wife musician couple Жълти Стъклa, him strumming the guitar, her singing with her slightly hoarse voice, the breeze caressing our faces.
Which also brings me back to the first paragraph, so much good music we encounter never gets the attention it deserves. For instance the resurrected Polish label Mik Musik, and their vivacious string of releases, especially within their super secret editions, each of which  hovers in some liminal sonic space where echoes of techno merge with experimental electronics and psychedelia. RSS Boys, Mangrove Mangrave, Pawel Pesel or Bangeliz are definitely worth keeping and eye and ear for.
Mik Musik – Dark Late Summer Mix by Easterndaze on Mixcloud
Photo: Peter Gonda