Matthew Dear recommends Daphni's <em>Jiaolong</em>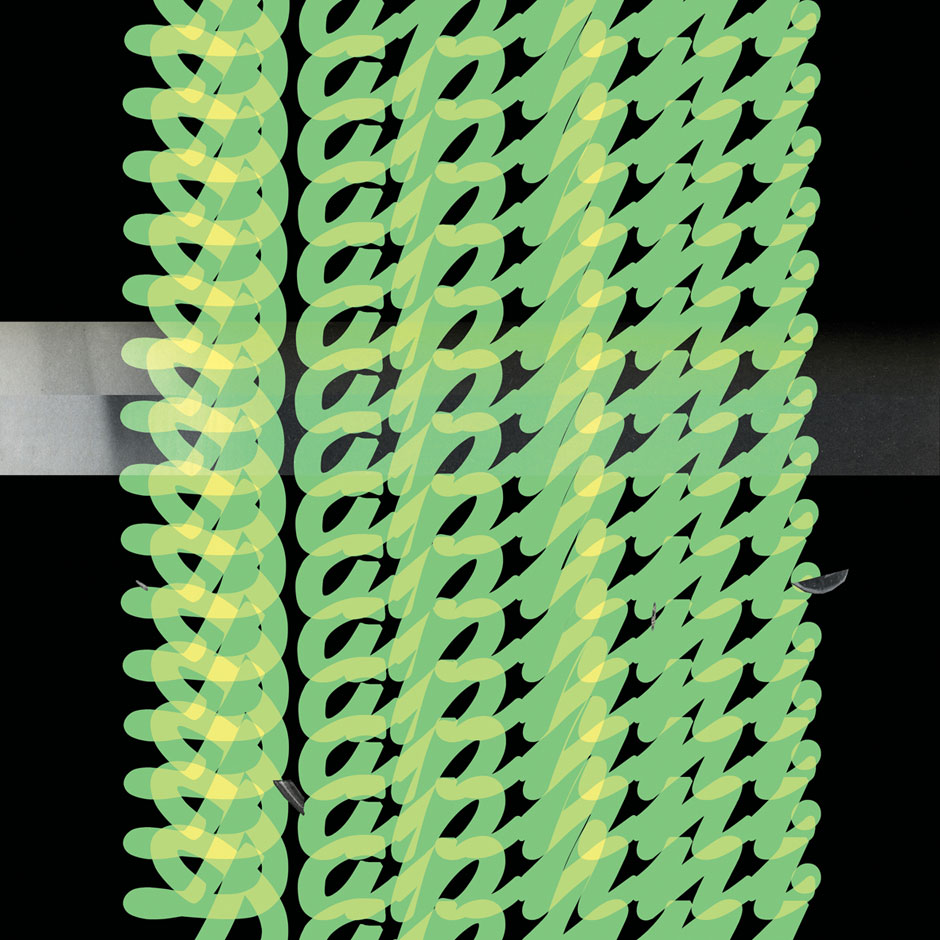 I had the privilege of doing a brief tour in the United Kingdom with Dan Snaith in 2004. We did a show in London at a venue called the Coronet in Elephant & Castle, with Four Tet and Fennesz also on the bill. Looking back now it was one of my first truly great experiences of playing and hearing music, and the feeling I got from watching these artists fill a huge, historical theater with their unique sounds was incredible. I'm not sure how else to describe it. A memory I find myself returning to most is seeing Dan onstage and being blown away by his drumming. He is, in essence, a great percussionist. Each of his productions, from Manitoba, Caribou or now Daphni, is flushed with his flair for rhythm. It's nice taking that stroll down memory lane because it was an exciting time and formative time. We were all just starting out.
When I first heard Jiaolong, my initial thought was, "How can I do that?" Dan attains a very clear equilibrium when merging organic and synthetic sounds. What struck me immediately was his approach to sampling: there's no tricky stuff, cut-ups or showboating. Instead, he chooses to allow the inherent qualities of a found sample dictate the track's identity. "Ne Noya" is a prime example of Dan's intuitive and sensitive method of production, where he allows the sample to play in its original state for a minute and a half before introducing a synth for the first time. The singer's very direct and distinctive voice is on a very long loop, which pays homage to the originality and beauty of the source material. These days, so many people really want to own their samples by running them through filters in a bid to imprint some of their character on them. Dan, in contrast, is unabashedly honest in his technique. He simultaneously allows these edits to breathe while ensuring the seams between old and new feel smooth and their application unforced.

The techniques that I'm describing, as well as Dan's incredibly fastidious attention to individual elements, are hallmarks of live music as well. Interestingly, I saw him play as Caribou at a festival in Lyon called Les Nuits Sonores in 2011, and the energy level was just extraordinary. The crowd was going wild, which in turn came back to the stage, which then fed back to the kids in the audience. It was an energy loop. Dan and his band were using the songs from the album Swim as a starting point for epic, spiralling jams and somehow, this glorious live experience managed to capture a remarkable sense of authenticity: it felt real. I often associate the act of creating a party atmosphere with a kind of sacrifice, where playing a really energetic set in order to make everyone go crazy forces you, as a DJ, to give a little bit of your soul away. Seeing Dan perform showed me that this did not have to be the case, and I feel that Jiaolong has the same intense energy coursing through it. Personally, I find that nothing short of inspiring. I'm excited to get out and play some of the tracks in a DJ set. Who knows, maybe I'll do some edits of his edits . . . and feed off of that energy loop myself. ~
–
Texas-born Matthew Dear is an electronic musician and co-founder of the Ghostly International label, as well as its more dancefloor oriented offshoot, Spectral Sound. His latest album Beams was released this past August.
–
This text appeared first in Electronic Beats Magazine N° 31 (Fall 2012). Read the full issue on issuu.com:
The Wurst Compilation ever
The Wurst Music Co the New York based label who rode one of the first to waves of 'disco' edits and then re-launched themselves as the go-to label for original left of centre sounds from disco to technoid house, when the edits thing started to get a bit silly, have a new compilation. In fact its their first full length too and features the likes of Portland's Miracles Club, Nick Chacona and Pink Stallone. We've just taken a listen, and we reckon it is one of the best comps of this style we have heard in ages. Look out for our review when it comes out in November.
Tracklisting
01. Native Underground: Push 4 Love – Midnight Magic Cover
02. Pink Stallone: Help Yourself
03. soho808: Reach feat. Safiyah
04. Name In Lights: Ur Oskunni
05. Tiago: Peanuts Not Working – I Am The Automan Version
06. Miracles Club: I Can't Help It
07. Nick Chacona & Anthony Mansfield: Tase The Wizard
08. Great Weekend: That's The Thing (To Do)
09. Chicago Damn: Romcom
10. Ulysses: Soular Power
Cabin Fever Prepare compilation
Cabin Fever, the left field edit and house music label from Matt "Radioslave" Edwards and Rekids, is to release a compilation of their biggest hitters next month. Entitled Cabin Fever Volume One, the CD presents some of the vinyl only imprints most treasured tracks for all an sundry. With just two or three releases every year, on lovely marbled or coloured vinyl, artists such as Toby Tobias, Jaques Renault and Edwards have all released records on Cabin Fever but have always been uncredited.
Tracklist
01. Don't You Know?
02. Deep '92
03. Love Music
04. Balada Redo
05. Likewise
06. Let's Play House
07. Bumping Church
08. Untitled Edit
09. The Sun
10. Jan to Fall
11. Beyond Contact
12. The Realness
Booya!
Mike Huckaby edits Sun Ra
Detroit mainstay Mike Huckaby will release a record of Sun Ra edits later this month. Mike Huckaby Reel To Reel Edits Vol.1 will be released on Rush Hour sub label Kindred Spirits and features subtly tweaked versions of Sun Ra classics 'UFO' and 'Antique Blacks' – two of the visionaries' more dance-floor friendly excursions which have been updated and rearranged to fit in with a more contemporary DJ set.
Whether later records in the series will be from Sun Ra or from Huckaby is not quite clear, but looking at the gorgeous silk screened artwork by Stephen Serrato, the record has 'collectors series' quite literally stamped all over it.
Take a listen here.