My Life With The Chill Pill Kult: an interview with Physical Therapy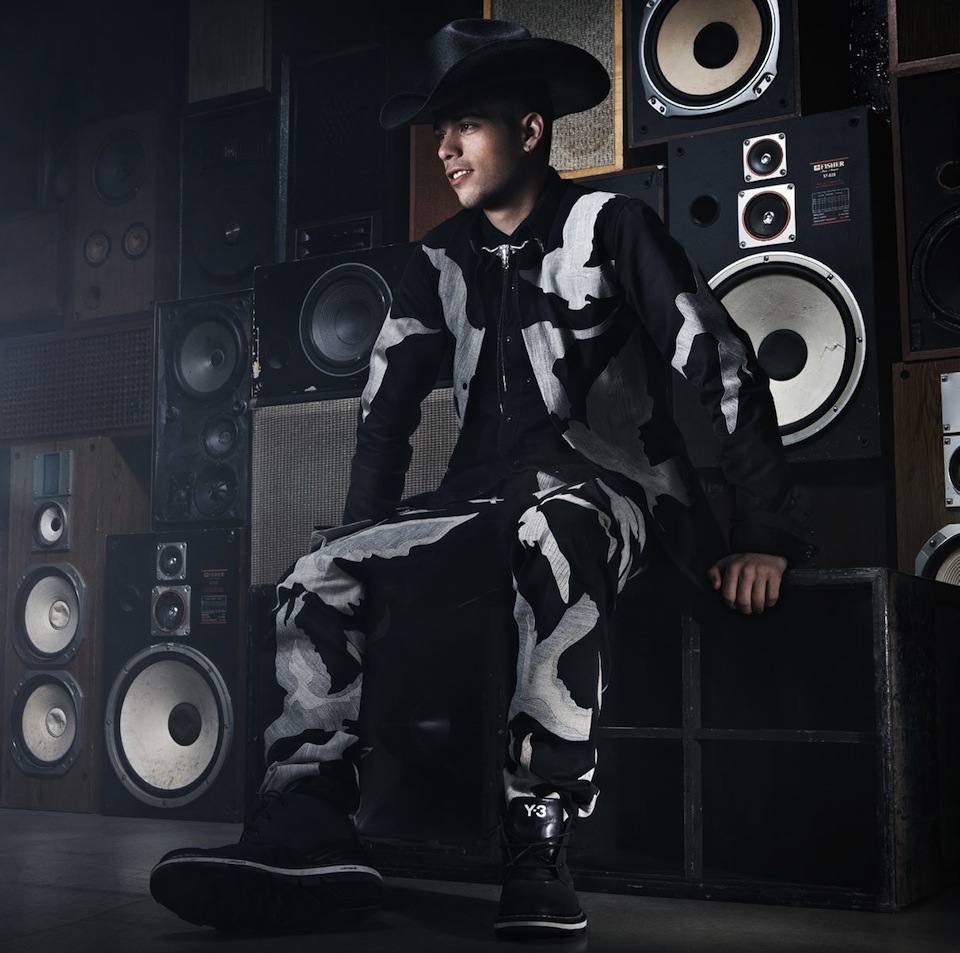 At the tail end of their first European tour, which included three Berlin dates, I met up with NYC producer Daniel Fisher AKA Physical Therapy and his pal, the genderfucking shock-hopper Mykki Blanco, as they finished a thrift store expedition. While Mykki firmed up plans to shoot with Wolfgang Tilmanns, Daniel and I headed to a Neukölln diner where I prodded the recently-retired chandelier installer on his burgeoning music career. I admired his finely formed, naturally butch eyebrows while breathing through my mouth to avoid catching wafts of his stinky kofte sandwich, gaining insight on his various endeavors: solo productions, collaborations (both real and fantasized), re-edits and DJing.
You played at Prince Charles for Renaissance Man's Import/Export series, Festsaal Kreuzberg for Club Transmediale, and Südblock's Creamcake party. Those are three quite different audiences. How did you find their different reactions?
The reactions were really good in all of them. Prince Charles was the most "club" oriented of all of them, and that's the kind of place I like to play at, having started out as a club DJ. Festsaal was also really good, but that was more of a "show" venue, so there was less dancing.
Yeah, Club Transmediale is known for more of an academic crowd. And Creamcake, the queer party?
Well, I didn't play 'til really late at Creamcake. It seemed, honestly, like there was a lot of overlap from all three, with people who were there to see Mykki, and they all had pretty passionate reactions.
How about Berlin as a whole? And not necessarily only in regards to your own gigs, but going out on your own time. How does the clubbing lifestyle compare to back home in New York?
There's absolutely no comparison! I went to see my friends Total Freedom, E+E and Why Be at a tiny little place, not known as a cool bar, but literally cooler than any place in New York. But in Berlin it's the shittiest little bar. New York has obviously been a club city, but right now, it is not. There's not one good venue. All my friends who throw parties are always desperately looking for a new place. Over the last couple years we've started doing warehouse parties, but the police presence in New York is so heavy that it's impossible to do that in any long-term way.
So you think there might be demand for parties, but there's so much legal stuff to deal with?
I don't know exactly what it is. There was a while when there were a lot of cool parties happening, but I think a lot of those people spent time in the studio producing music, and now a lot of that music is coming out, and maybe the focus is less on trying to throw good parties. I know for me it got to be too much work. But I definitely think it's a lack of venues. There is interest, but no one can seem to pull it off right now.
I've told some Berliners and Germans about New York's cabaret license, and they don't even believe me that venues have to pay extra money to allow people to dance! So, you have both solo material and production work for other performers, like Mykki Blanco whom you just toured with. Does the creative process differ in these different cases?
There isn't really any production work for Mykki Blanco. Just one track on her upcoming mixtape. Mykki has been my best friend for six or seven years. That's really our connection.
But you're not necessarily planning to work with any other vocalists?
No, I do like working with other vocalists, like, I worked with Jamie Krasner on my EP. But I'm a really, really slow producer. It takes me forever to make each track! So I can't just give them away.
Understandable. You've also done remixes for SSION, MNDR and Pictureplane, which I assume were all based on a direct connection to the artist. But then you also did the unofficial one for Alicia Keys that got a strong positive reaction online. Which "big name" artist would make you swoon if they approached you for a legit remix or production work?
Erykah Badu.
Nice pick. So, you just released your first solo EP, and Mykki's about to drop her mixtape which has a track you produced. Do you know what's next on your agenda?
I'll have a white label hopefully coming out this fall, with a couple of edits: "Music Sounds Better with You" by Stardust, and "Controversy" by Prince. But don't tell Prince that!
I already have three unofficial re-edits of "Controversy", but that's one of my all-time favorite tracks, so I'll be happy to hear a new version.
I like that song, but only the part where it goes, "Do not believe in god…", so I just took those two bars and looped them for the whole track. It's hypnotic.
Are you putting the white label out yourself?
No, with No Relation, which is an UNO sub-label. Then, I have another release with Hippos in Tanks slated for next year, which I'm in the production stages of, which will hopefully be a full-length with lots more vocalists, a more ambitious project. 
Audioccult Vol. 27: Rome Alone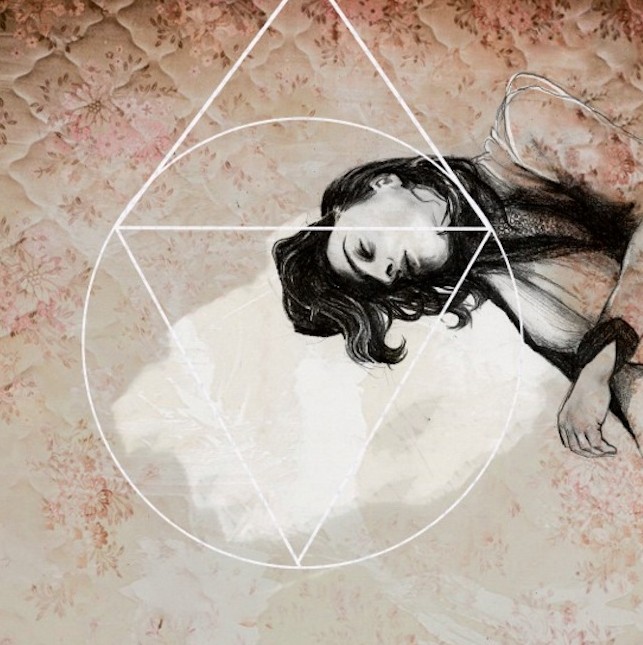 Light a candle. Draw the required sigils. Now, raise your arms above your head and slowly, gently, exhale your soul. You won't need it here. This is Audioccult, and it's time to get low. Illustration: Simone Klimmeck

Over the weekend I was flown into Rome to DJ. Though my family has Italian roots, I've rarely had a chance to see much of the country. The geography and weather reminded me of being back in LA, though I certainly stood out a bit more. In a sea of copper skin and designer knock-offs, nobody seems to really get why some pale ass kid is wearing a clergyman's hat from the 19th century with creepers and a ton of gold chains. Hot tip: he's a dingus. Eventually I was 'forced' (through alcohol) to strip to the waist and show off all 145 pounds of my hot buff bod, though I swiftly changed back after being yelled at by an old woman. I called her a hater and ran away as quickly as I could, because nothing is more frightening than an angry Italian grandmother. Lurked in the Coliseum. Listened to the new Vatican Shadow in the shadow of the Vatican. Lust. Bass. Swollen lip. The usual trip report, but with more blood.
Coffee is, of course, quite the big to-do in Rome. As I sat outside a cafe, sipping my triple doppio and reflecting on how everything seemed to be vibrating rapidly, the nearby Armani store vomited forth a bevy of bros. As they left their spawning vat, one looked back toward the doorway yearningly. A single tear fell from his eye, and by the time it hit the ground it was already a diamond. A beautiful cycle continues.
As I'd never been to Rome before, I was somewhat nervous about the party I had been brought there to DJ. Would this crowd appreciate the nite-bass of, for example, Star Eyes? Would that Thrill Kill Kult sample make them throw their hands up and go HELL YEAH BITCH, or just throw them up in disgust? Should I go full-on dark and fuck 'em with my AIMON on, or just play it safe and drop trap beats all night? Open bar or drink tickets? Heavy is the nightlyfe burden we bear.
As is often the case, betwixt the twain shall beat. A steady combination of bass, evil and touches of reformatted pop were more than enough to keep the crowd happy. My fears were groundless, and in the future I shall aspire to higher levels of dance weirdness. I always desire to strain myself in my sets; to push myself so that each one feels unique enough to capture the heart, yet familiar enough to capture the ear. To look into a sea of four hundred smiling faces, dripping with sweat and stink and fog residue, is pure joy for me. The love I receive afterwards is another sort of validation: not the idea of having fans, which is weird; rather the idea that I could make someone so happy, could make them move with the sounds that move me. That's my payment. That's my candy. That's me in the spotlight, losing my relig-… oh wait, I still have the Vatican Shadow album right here. Never mind.  ~
Videodrome #34 – This week's best videos
Welcome our 34th video round-up called V I D E O D R O M E this week with Sticky Stockholm, Nomenklatur, El Dusty, CVLTS and many more
#1 Sticky Stockholm – Lagoon (directed by Sticky Stockholm)
Sticky self-directed this cool and stupid DIY video, which consists more or less of random gif-animations. The dope track is off his Fat Fish EP, out now via Twelvethree Records.
///
#2 C V L T S – Time Debt (Huerco S. strings of life mix) (dir.?)
Synthwave, drones and electronics can't be wrong. And this re-edit by the remixer-of-the-year-2012 Huerco S. is somewhat refreshing. Have a smoke, chill and enjoy the video.
///
#3 E+E – Third Fired Fortress (dir.?)
If there's anybody out there who can give me any advise on this one, please feel free to use the comment section below.
///
#4 El Dusty – K Le Pasa (dir.?)
Daniel Haaksman and his Manrecordings imprint have something fresh in the oven. This time it's El Dusty and his party anthem 'K Le Pasa', which received a infectious video treatment.
///
#5 Secrets – Forgetful (directed by frase4eva)
This is just the next proof, that the year 2012 will be full of unknown artists, who know their ways into the interwebs. Looks like the band is named Secrets, but more infos? I mean Facebook, Google, MySpace, bandcamp, where are you?
///
#6 Ener y Deci – Suffer And Drag (dir.?)
This one goes out to my colleague Michael Aniser, who runs Berlins most advanced noise parties called Noisekölln, mostly at the spectacular Raum venue. I am sure he will love this one and so will you.
///
#7 Futurefunrockers – Kind Of Girl (dir.?)
If you haven't heard about FUTUREFUNKROCKER, don't take it bad. He's an upcoming multi-man on vimeo and drops one cool music video edit after the other.
///
#8 Nomenklatür Feat. Yasmin Gate – That´s All (dir.?)
We are just counting the days until we will celebrate the exclusive album premiere of the new Nomenklatür full length called Fascinated by the Chaos, here on Electronic Beats. Until then get an idea and watch the video above.
///
#9 Sinan Hoxha ft. Seldi – Meda (dir.?)
No idea how this video reached my Inbox, but after watching it there was no doubt: this will be the first albanian music video on Electronic Beats. Shum argetim!
///
#10 Prinzhorn Dance School – Happy In Bits (directed by Tobin Prinz & Suzi Horn)
DFA's Prinzhorn Dance School made a cool low-budget video for their track 'Happy In Bits', which is just the beginning. Schedule says, that their long awaited sophomore album entitled Clay Class will be out end of this month. Looking forward!
///
#100 LiL B & RiFF RAFF SODMG – BORROW YOUR DAUGHTER (dir.?)
Lil B, again. This is the most stupid and hilarious funny video since a very long time. Looks like in 2012 the L.A.rapper will provide us with a lot of videos: again.