10 x 4 – T. Williams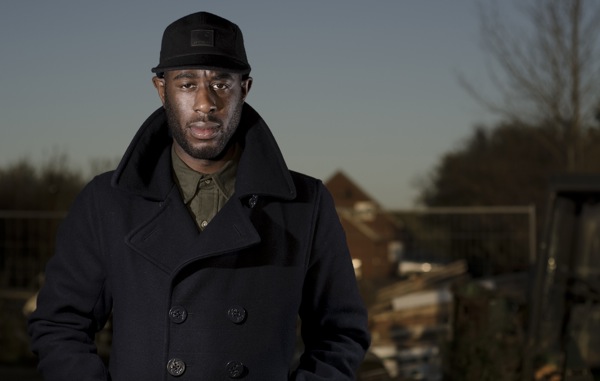 T.Williams in the house! This Monday the London DJ and producer is going to release the fierce as neon, judder-funking EP 'Can We' on Enchufada. Williams, who also runs the Deep Teknologi imprint, is never one to be pinned down by stylistic constraints an tends to inject anything he touches with tons of swagger, bone rattling drums and some serious future funk.. Did someone say 10 x 4?
Favourite part of the day to create?
Night time 8pm onwards.
Method or madness?
Madness
Most influential person?
Has to be people and its my Family.
First musical love?
Jungle
One thing you cannot live with out?
Laptop
One thing you would live without if you could?
My Black Berry
Favourite instrument?
Drum Kit
Biggest surprise?
Getting a remixed Played by Fearne Cotton On Radio around 10/11am in the morning.
Biggest disappointment?
The decline of UKG
Love of your life?
My Laptop
J-WOW drops Hard Ass Sessions mixtape
J-WOW may be best known as being part of Buraka Som Sistema, the Portuguese party collective who made kudoro an international phenomenon, but the producer is rising fast on the merits of both his bass-heavy productions and his label Enchufada. His Hard Ass Sessions compilations are each fantastic reimaginings of the kudoro sound, interpreted by some of the most forward-thinking names in club music including Dubbel Dutch, Brenmar, Kingdom and Canblaster. Have we dropped enough first-tier names to grab your interest yet? Hopefully yes, because these have been some of our favorite releases of the past couple years. The sixth volume was recently released, and J-WOW made this new mixtape using tracks exclusively from the HAS releases to give the uninitiated a taste of the series as a whole. While our favorite track is absent (the mindblowing and brutal 'Cannibal') there's not a single moment of weakness in the whole thing. Stream it, download it, werk it.
Tracklist:
Nic Sarno – Mana Wasa
Savage Skulls & French Fries – Marawa
Brenmar – Waiting On
Poirier – Vivendo Juntos
Kry Wolf – Picadinho di Pedalina
Mele – Kanopa Riddim
Pacheko & Pocz – Tuki Love / Marfox – Hard Ass Sessions song
Schlachthofbronx – Backup Run
Wildlife – Metazoa
Kingdom – Stadium Pass