Editors' Choice: August 10th, 2013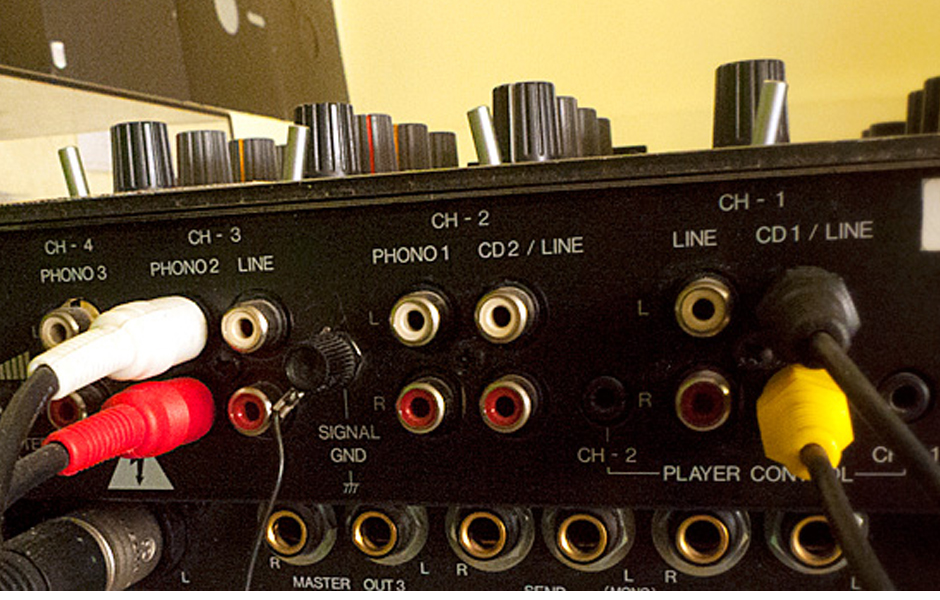 Rather than operate as a music news source, Electronic Beats operates as a music information source. We want to share with you; we want you to know what we're hearing, what's reverberating our cochleas and sending broader vibrations throughout our bodies, and by extension our audio-addled souls. Down with that? Welcome to Editors' Choice.
Lisa Blanning (Online Editor)
Visionist & Fatima Al Qadiri – "The Call"
This collaboration between Visionist and Fatima Al Qadiri isn't even the best track on the former's new EP for Lit City, so that's saying something.
Bok Bok w/ Kelela
Forty minutes of Bok Bok live in the mix with Kelela, best known as the vocalist featured on Kingdom's new EP, laying bittersweet over the top. When's the last time you heard a grime DJ with a R&B vocalist? Exactly.
/
Louise Brailey (Deputy Online Editor)
Fantastic Mr Fox – "Jackal Youth"
Ok, there's a touch of the Blawans in its scraping, metallic timbres and liberal use of reverb but there's also a sense of restraint: like many Fantastic Mr Fox records is a masterclass in tight-sprung tension, precious little release. Far more interesting than its house-ier A-side,"The Trap".
/
Moritz Gayard (Online Duty Editor)
Kink Gong – "GU QIN REMIX"
After seeing Omar Souleyman sign to the First World I decided I needed to re-scan for other music to please the abstract side of my life. Again it's Sublime Frequencies which inspired me to check out the oevre of Monsieur Kink Gong aka Laurent Jeanneau and his terrific field recordings from mainland China.
/
Daniel Jones (Contributing Editor)
Troller – "Graphic" (Part Time Punks Studio Session)
Since discovering Troller a few days ago, I've been gushing my love for the Austin, TX trio across my various social media outlets. I won't get overly verbose here—a review is forthcoming—but this cut from their session at LA's Part Time Punks is seriously owning my life right now. Reminds me of discovering 4AD for the first time…
Future Brown – "Wanna Party" (ft. Tink)
Okay, we all knew there was no way a collab between Fatima Al Qadiri, Nguzunguzu and J-Cush was going to suck, so no surprise here. This one is pure future bass groove, with Tink killing it on the flow. Honestly, though…"Wanna Party"? That's the best name you could come up with for your first single? Terrible.
/
Jannik Schäfer (Social Media Editor)
Dexter – "Piano Love"
Meet Heilbronn's very talented producer Dexter. Although he has to compete with a popular US TV show on Google, he's starting to make a name for himself in the world of beatmakers. His smooth production style and obsessive sampling remind me a lot of a certain Madlib. Also make sure to check out his incredible Jazz Files tape. Pete Rock says hi.
/
Read previous editions of Editor's Choice here.
Interview: Efterklang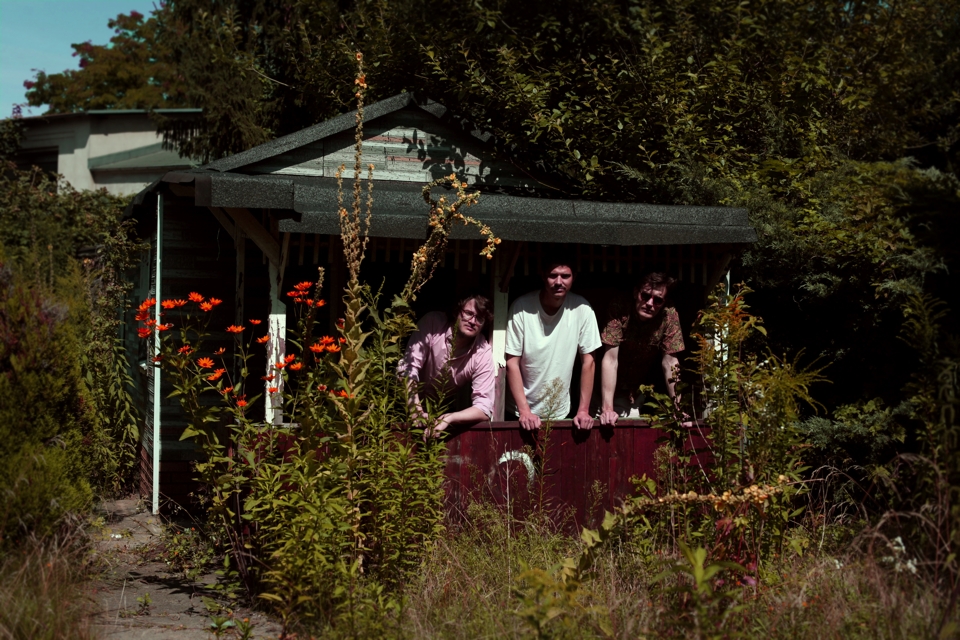 Efterklang's new album was mostly recorded on a remote island between Norway and the North Pole in an area called Spitsbergen. There they found an abandoned mining settlement that they would later name the record – 'Piramida' – once inhabited by around 1000 mining workers and then left for good 14 years ago. By looking at it you can get an idea just how crazy early Post-Soviet planning was and, coincidentally, it's home to the world's most northern grand piano on the island. As contrast to this surreal setting, I decided took them for a photoshoot to an abandoned Berlin allotment garden on the hottest day of the summer. We had to fight our way through a dangerous landscape in search of that one perfect picture, but compared to the island it seemed strangely tame. The result of the shoot is below. It was great to talk about all the processing that went into the album, a record almost entirely made up of field-recordings from the actual island. The most amazing thing is a samplebased Xylophone-like instrument made out of the sound of 6 gigantic gas-tanks. Watch the album trailer below to get an idea.
The record is the product of some very forlorn areas and abandoned. What made you record the album on this island initially?
We got some pictures from a Swedish film director a few years back, and he presented us with this idea of making a music video there. In that time it didn't really make sense for us because it was too expensive, but the place somehow stuck with us. When we got around to prepare this new album we came up to the conclusion that we wanted to make an album with a specific location. We built the album around the location and pictures – that the story developed around it kind of made sense. It really clicked when we read about the most northern piano, it's in this ghost town; we just had to go up there and play this piano! Once you get this urge, that you need to go somewhere you have to do it, it doesn't leave your body. The next thing is to figure out how to do this. It was very difficult, we spent almost a year to get permission …
How exactly to you get on this island?
It's a coal mine, and the city around is all owned by the same company, which is owned by the Russian state. I don't think they've ever made money, it's all about them wanting to be up there close to the North Pole. They still very much claim this spot so you need to get permission from this company to go up. You can actually go up there as a tourist, you can fly up and then you take a boat, then you get to walk around for two hours and you enter two nice and impressive looking buildings to see how strong Russian soviet union was, but in reality it's one big dump. It makes you really sad, because you get this feeling that it's just a place where humans don't belong. Every time you see this settlement in these cliffs and all the smoke coming out of the chimneys it just looks wrong. Such amazing nature, people just looks like insects there.
But you could do whatever you want there?
You have to have a guard all the time and you need to be able to take care of yourself, that's why actually there are no kids been born there and no people dying. There's no hospital where you can give birth, and you can not get pension as an old person, you can only stay if you are working.
And who would want to stay anyway…
It's a beautiful place but at the same time it's very fearful and not very nice to humans.
Tell me more about that most northern piano in the world
It's basically an old, piano just standing there called 'Red October' left with all the rest of the stuff for 14 years. Of course this fact was quite intriguing once we started to look into this place. It's really dark in there – it's in this thing called a culture palace and if you know little bit of russian culture, they had this place where you can fill the gaps of society and experience culture. No religion but culture. They had this great house with a gym and a music room where bands could rehearse. They also had a concert hall for 400 people, which is quite extraordinary for a town of 1000 people! There is a theater stage and on the stage there's this piano surrounding by red velour. It's just like a theater and like in most theaters you don't really have any windows and of course there was no electricity so you have to go around with a flash light.
In the trailer video you are climbing in this huge object but I couldn't work it out. What was it?
That's an eight meter high gasoline tank and you could still smell the fuel. It's not a place you wanna hang out for long but it sounds like nothing else. It's like a perfect cathedral, it's way too perfect to be any kind of church, everything just rings in there. The nice thing is a lot of what we were doing was creating percussive sounds to use as foundations for beats with but there's lot of ambient stuff as well.  We were mostly excited about the pitch we had with this gas tanks. Like, for example, on the piano, suddenly you not just get percussion sounds, but different tones. There were eight of these fuel tanks and they had this tiny chimney above when we hit it that goes into the tank and they all had different pitch. So in the end we had six different tones we could use.
So you can play this like a xylophone?
Yeah exactly it's like this massive instrument! And then when we were came back home, we just had to put the samples together and we could play it.
Efterklang's album Piramidia will be out end of September on 4AD and on their own label Rumraket.
Picture by Viviana Druga
The electronic world of Jacques Kustod
The debut release by the Brno-based sonic subverter Jacques Kustod is aptly entitled 'First Year' EP even though Andrej / Jacques is far from a self-conscious beginner. His production displays confidence and skill that a seasoned musician could easily become envious about. Introspective yet comprehensible, dancey but intelligent, experimental yet accessible, 'First Year' features five tracks – sonic journeys whose length oscillates between three and almost eight minutes proving that Jacques is in it for the long run.
The two 'Diary Loops' see him at his most adventurous incorporating random piano samples and field recordings from his adopted Moravian city Brno. All this wrapped in a melancholic veil of sonic nostalgia that remains utterly modern. 'First Year' EP is out now as a free release. You can download it here.