The Radio Sessions: Breakbot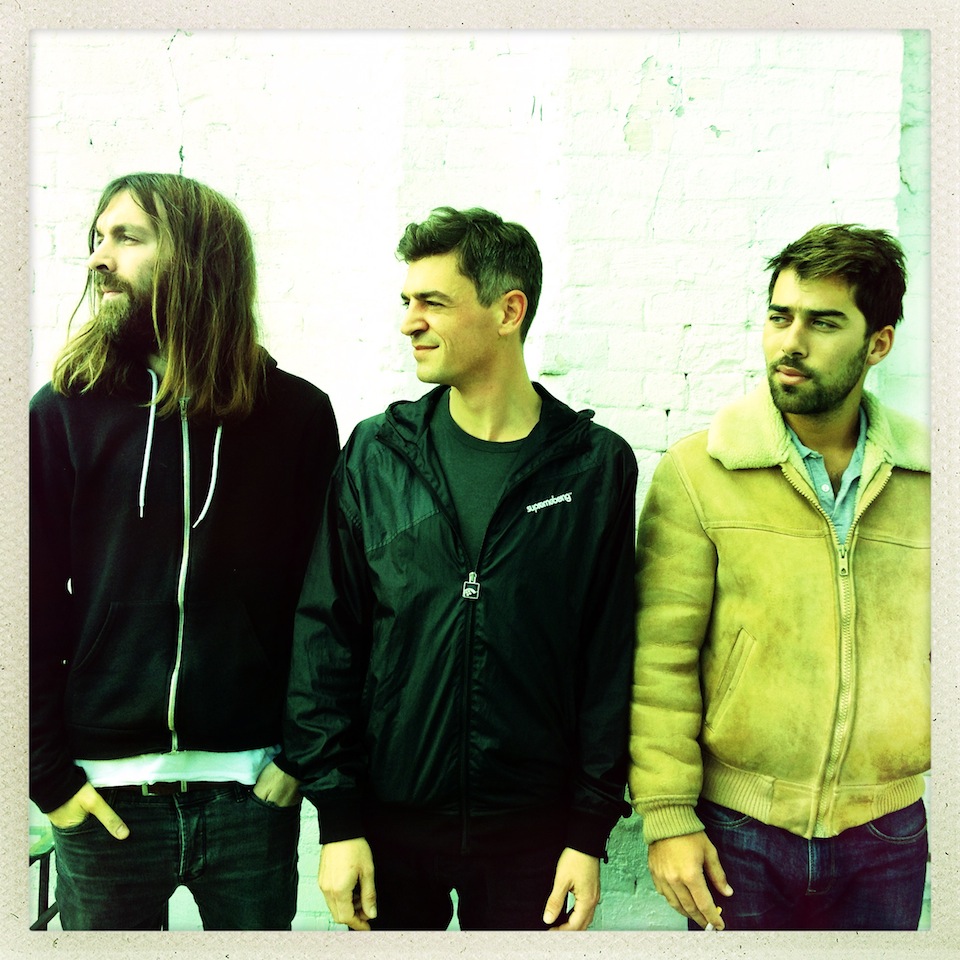 Yup, it's that time again. This week it's the turn of Breakbot to drop by the FluxFM studio to spin some records with host Mathias Weck. Known to his maman as Thibaut Berland, the French producer first grabbed our attention all the way back in 2010 with his summer hit "Baby I'm Yours" which showcased his skill at melding pop and funk to alchemize his own mongrel sexed-up sound. He'll be giving us a run down of his favorite tracks by Paul Davis, Rose Royce and Outlines—the latter of course featuring Irfane, the singer he works with as Breakbot. The second hour will feature a Breakbot mix, letting us into his own diverse musical universe.
You can listen to the whole radio show tonight on FluxFM, starting at 10pm (CET). Tune in through terrestrial radio or, if you're outside Germany, head to the stream.
Miss it? You can catch up with the first hour through FluxFM's on demand feature from Friday, while the DJ mix will be up on EB a few days later.
Pitchben is a past winner of the German DMC championship who has the DNA of electronic funk running through his veins. Working the turntables like an instrument, he was one of the key figures in the world of scratching and Turntablism. After winning the DMC finals he shifted his focus to production, sound design and audio engineering with the end result being his album Pitchslap which was released by Compost last month. Not happy simply aping the halcyon production methods of the eighties via digital methods Pitchben has slavishly recreated an expansive productions style with real musicians and live string and horn sections. We're impressed and intrigued. So intrigued we decided to put Pitchben through our mini-inquisition.
Favourite part of the day to create?
The night
Method or madness?
Methodical madness!
First musical love?
Michael
Last musical love?
Gummiband
One thing you cannot live with out?
Sleep
One thing you would live without if you could?
Insomnia
Favourite instrument?
Listen to PITCHSLAP and try to take a guess 🙂
Your biggest break so far?
2 years
Eureka moment?
Having them sometimes inside my dreams…
Biggest disappointment?
The existence of mathematics
Biggest surprise?
The existence of music
Love of your life?
The music of course
Secret tip?
Producing while sleeping
A place to create?
Really depends on my mood…
Electronic Beats presents Bryan Ferry in review
The Admiralspalast in Berlin was the setting last night for the much anticipated performance by Bryan Ferry, presented by Electronic Beats. A show by one of the world's most stylish and iconic pop stars was on the cards and with some familiar faces from the previous evening's retrospective photo exhibition in attendance, there were ripples of controlled excitement running through the crowd of over 2000. Somewhat unusually for Berlin, and perhaps as a sartorial nod to the star of the evening, there was a high proportion of men in suits and a glamourous air about proceedings. Arriving on stage just fashionably late at ten minutes later than scheduled, Ferry was accompanied by a full band including backing singers and sequinned dancers.
Starting with 'The Main Thing' Ferry then dropped the pace and eased the crowd into the evening with the likes of 'Put a Spell on You' segueing perfectly into 'Slave to Love'. What followed was a set that navigated through forgotten classics such as 'If There is Something' and crowd favourites like 'Don't Stop the Dance'. With an ever changing backdrop of noire graphics and old-time gangsters that morphed into Russian motifs and abstract animation the sold out crowd was rapt throughout. Ferry even surprised some of the audience by sliding behind the keyboard and effortlessly playing the keys on 'Hurricane' before getting back behind the microphone for 'Tara'. Images of the universe then became Native American Indians for a stunning and unexpected cover of 'All Along The Watchtower'.
Visibly nervous at the beginning of the evening, Ferry became more comfortable as the show went on and the funk flexed louder and harder on the likes of 'Love Is the Drug' Ferry and his ten person band gelled as one. After what seemed like no time at all (in fact over ninety minutes) the show was almost over.
With the shortest of pauses Ferry treated the appreciative and vocal audience to an encore that included 'Jealous Guy' and 'Let's Stick Together'. As the sequin covered dancers and backing singers left the stage and the lights went up there was a truly rapturous response. And that was it. With guest such as The Pet Shop Boys watching from the wings Sascha Ring, aka Apparat as well as Yello's Dieter Meier headed to the Flamingo club for the after-party. For some of the team however it was time to go home and reflect on a wonderfully sophisticated evening of art rock, funk, ballads and some of the most recognisable and enduring pop songs from last 30 years.
Photos: ©Grey Hutton, ©Roland Owsnitzki
Chromeo make world's shortest album?
Chromeo have been working on what is possiblly the world's shortest album – a 3 minute "minimum opus" called Drive Time – containing 55 songs with catchy titles such as 'Turn Left' and 'Follow'.. can you see where this heading?
Yes, the Chromeo Sat Nav voice has arrived complete with electro boogie musical accompaniment. The band claim that …"with Drive Time each track has actually been written. Take 'Follow' for example, in it's seven seconds, there is a distinct bass riff, vocal harmonies, a chord progression and a lead line. In seven seconds!
Check out this 'documentary' of the Canadians talking about the project….