10 x 4 – T. Williams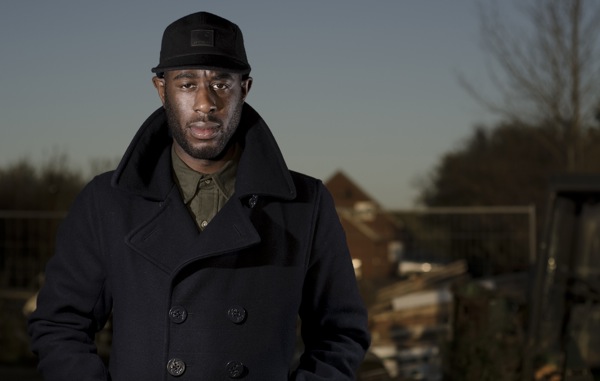 T.Williams in the house! This Monday the London DJ and producer is going to release the fierce as neon, judder-funking EP 'Can We' on Enchufada. Williams, who also runs the Deep Teknologi imprint, is never one to be pinned down by stylistic constraints an tends to inject anything he touches with tons of swagger, bone rattling drums and some serious future funk.. Did someone say 10 x 4?
Favourite part of the day to create?
Night time 8pm onwards.
Method or madness?
Madness
Most influential person?
Has to be people and its my Family.
First musical love?
Jungle
One thing you cannot live with out?
Laptop
One thing you would live without if you could?
My Black Berry
Favourite instrument?
Drum Kit
Biggest surprise?
Getting a remixed Played by Fearne Cotton On Radio around 10/11am in the morning.
Biggest disappointment?
The decline of UKG
Love of your life?
My Laptop
Cooly G is getting ready to drop her debut album early next year after tearing up dance-floors across Europe over the Summer. Arriving on the ever dependable Hyperdub, a taste of what to expect on Playing Me will be available on her next single; 'Landscapes' / 'It's Serious' . Tweaked out and ready for the dancefloor, Cooly has pulled in two massive collaborators – Baltimore House Legend Karizma and Simbad who bring some big room flex and tribal attitude to her neon-pop stylings. Released on November 7th.
Funkystepz return to Hyperdub
Funkystepz, the DJ and production team who lit up dance-floors this year, and left a trail of sweaty jacked out bodies in their wake with their debut single 'Fuller / Hurricane Riddim' are returning to Hyperdub with the Trouble E.P. Three tracks of clattering drums synth stabs and squeaky-skank. Not for the faint hearted.
New Ghostpoet with xxxy & Lando Kal remixes
Ghostpoet, the Brownswood artist who has just been nominated for a Mercury prize is getting ready to drop his next single, and it's backed up by some fine remixes. 'Liiines' is a shuffling introspective brit-hop jam with spacious live drums, surf guitars that rise and fall like the ocean and Ghostpoet's distinctive lyrical flow. Manchester's man of the moment xxxy turns into two club interpretations of the track, syncing the beat and squeezing some oopph into the drums for a dub and vocal mixes. However Lando Kal – one half of Lazer Sword – uses his remix as an opportunity to sneak in the back way and blow everything out of the water with a remix that removes most traces of the original. Instead he presents a mechanical mutant of funky and house that comes with a 360 degree rotating head that spits bass flavored attitude in all directions. Heavy.