Videodrome 100 – This week's best videos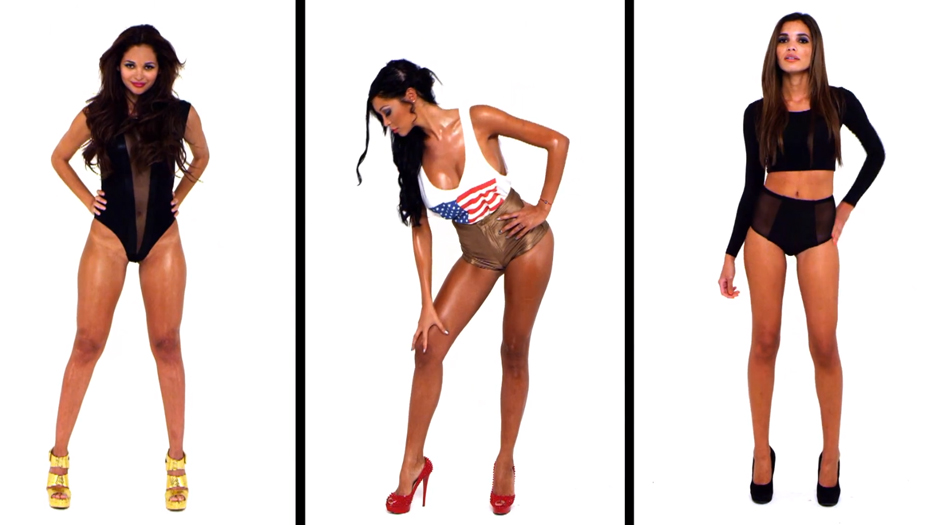 After two silent weeks without any Videodrome I'm back on the front desk with a selection of new, cool music videos from around the globe. Enjoy audio-visual highlights from the likes of Julia Holter, Dnte, Young Wonder, Beacon and many more below.
#1 Julia Holter – "World", directed by Rick Bahto
Los Angeles singer-songwriter Julia Holter has just announced the release of her third album Loud City Song to be released later this year. She's already teasing it with this release of a beautiful new video. In a class of her own.
/
#2 Beacon – "Drive", directed by Will Joines
Brooklyn duo Beacon are obviously working on the future of R&B pop. This track is off their recent debut album The Ways We Separate out via Ghostly International.
/
#3 Bipolar Sunshine – "Rivers", directed by Greg Walsh
Known for their stellar remixes for Ellie Goulding and Lana Del Rey, new British band Bipolar Sunshine have just published the video for song "Rivers", off the upcoming debut EP Aesthetics.
/
#4 Dnte – "Translucent", directed by Klubicki
Hungarian-born, Germany-based producer Dnte dropped the video for "Translucent", taken from his Moments EP.
/
#5 Valentina – "Ladders", directed by Ben Reed
Valentina has unveiled the video for "Ladders" from her recently released EP Wolves. Directed by Ben Reed, the clip is a futuristic lo-fi affair.
/
#6 Young Wonder – "Electrified", directed by Brendan Canty & Conal Thomson
Irish electro-pop duo Young Wonder share visuals for latest single "Electrified" from their recently released EP Show Your Teeth.
/
#7 Touch Sensitive – Pizza Guy, directed by Entropico
A new one from Australia's finest nu-disco purveyors Future Classic. I really can't stop listening to this Touch Sensitive track.
/
#8 Keys N Krates – "Treat Me Right", directed by Ohji Inoue
The song is two months old, but these chill trap producers have just made their video for this popular track, "Treat Me Right" which is full of awesome, animated covers.
/
#9 Anton Zap – "Water", directed by Ernest Yakovlev
Theo Parrish meets Actress… From Moscow with love. Out via Ethereal Sound.
/
#10 Make The Girl Dance featuring YO Majesty – GIRLZ, directed by Pierre Mathieu
Je kiffffffffffffffffffffe grave.
EB Premiere: Panama – It's Not Over (Dave DK Vocal Remix)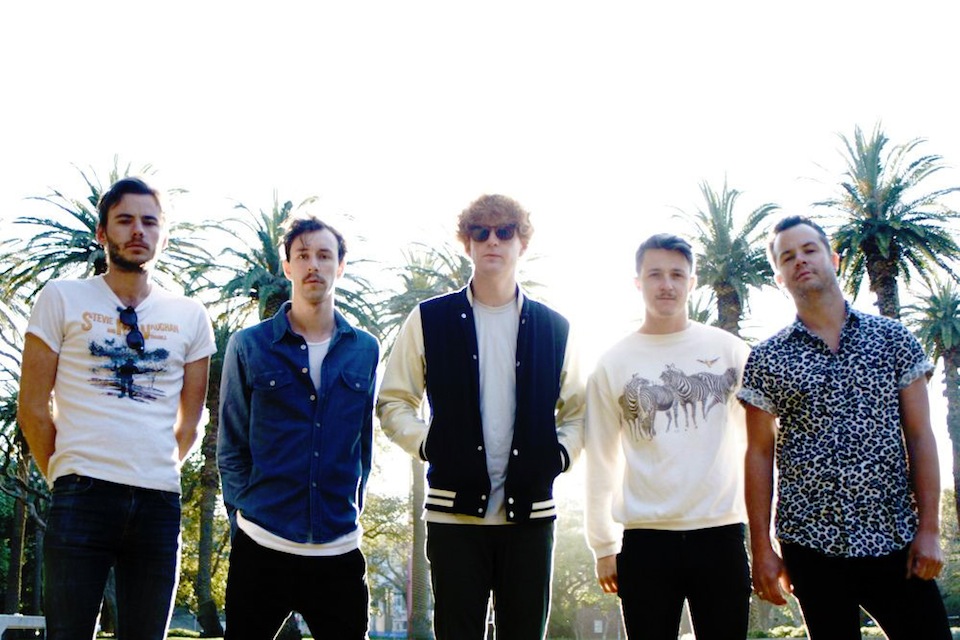 Summer. It's most definitely over. Still, latest Future Classic signings Panama deal in the kind of sun-dappled synths and heat-hazy multitracked vocals that seem somewhat alien in an atmosphere of vitamin D deficiency and chunky knitwear. Still, seasonal disconnect be damned: Dave DK's remix of "It's Not Over" ramps up the late summer nostalgia with an unhurried and shuffling Balearic reworking. Well, it's cheaper than a SAD lightbox. Cop the stream below.
Counting with Panama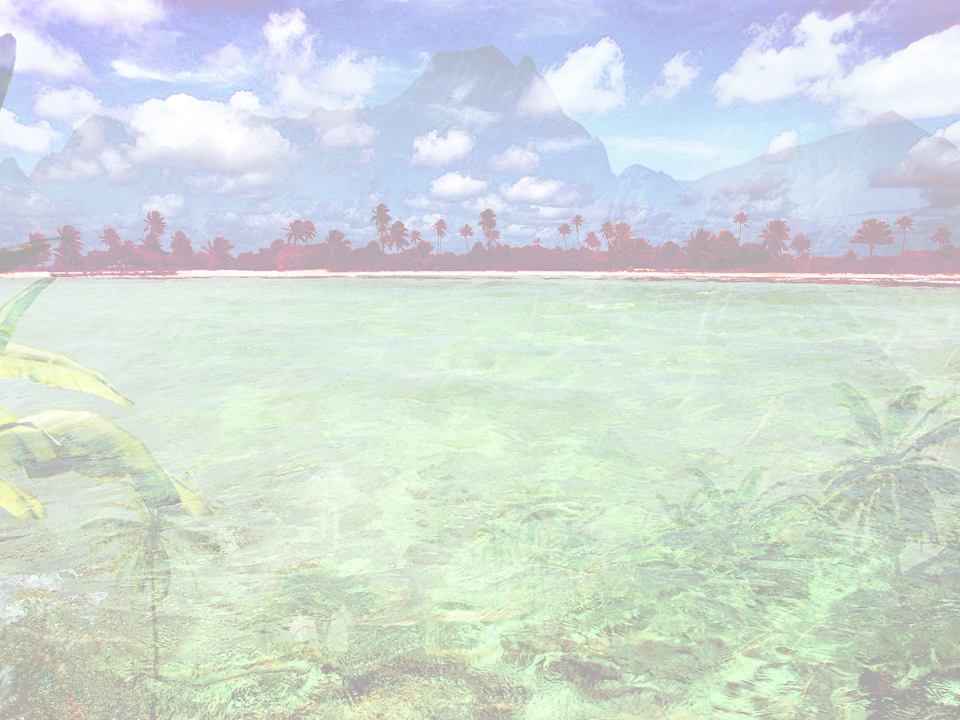 Aussie label Future Classic boasts a host of talented artists on their roster including Toby Tobias, Flight Facilities and Poolside. However, one of our personal favourites is Panama, a Sydney-based quartet led by Jarrah McCleary, a classically trained pianist from the age of six. He was willing to count with us below.
1 memorable line in a song or film: 
"Oh, the usual. I bowl. Drive around. The occasional acid flashback." From The Big Lebowski.
2 people that should collaborate:
Quentin Tarantino and Michael McDonald.
3 things I haven't done yet:
Skiing, gone on safari in Africa and climbed a mountain in the tropics where there is snow on the summit.
4 decisions I regret:
Getting a haircut.
Never having a pet dog.
Eating ice cream (always).
Waking up this morning.
5 things I used to believe: 
That Ben Folds was cool.
That 'statue' was pronounced 'stantue'.
That all piano teachers were mormons.
That climbing trees wasn't dangerous.
That I wasn't going to live past 30.
6 hours ago:
I was trying (but failing) to sleep…
7 days I barely remember:
When I was 15 I fell off of my friend's bicycle quite badly. I had to go into surgery because the doctor thought my kneecap might have been severely damaged. I was under general anesthetic and several days later I woke up with tens of stitches and a tube sticking out of my knee.
After 8 pm…
I'm sometimes rehearsing with Panama in a little tin shed. We'll have a few beers and amuse ourselves by listening to the metal band playing next door.
My 9 lives…
I'm on my second one. I lost my first life at a festival in Australia about five years ago. Don't ever drop acid at a festival. Actually, don't ever drop acid.
I wouldn't touch it with a 10-foot pole:
Avocado, Someone else's toothbrush OR wet towel, mint-flavored chewing gum, sleeping in the same room as the kitty litter.
Panama's It's Not Over EP is out since last Friday, order it here.
Videodrome 74 – This week's best videos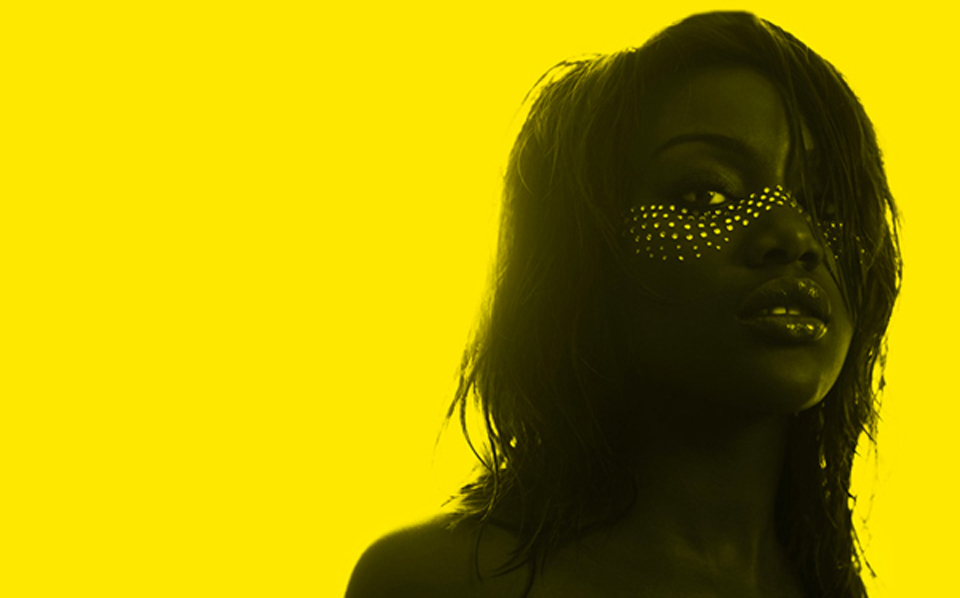 Yep, it's that time once more. Join Moritz Gayard as he explores the newest, coolest videos this week has to offer. This edition features the likes of Steve Hauschildt, Mitzi, The Sea and Cake, Mt. Wolf and many, many more. Tuck in!
#1 Funkineven – Dracula, directed by Hiroo Tanaka
Funkineven drops "Dracula" in time for Halloween—on red vinyl of course! With a freaky video by Hiroo Tanaka aka Inumikaku, this is on a Nosferatu tip.
///
#2 Spaceape – On The Run, directed by Hiroo Tanaka
Hyperdub's resident MC and regular Kode9 collaborator the Spaceape puts out a brilliant track and accompanying video: experimental and tribal.
///
#3 Lulu James – Be Safe
Gem of the week: 21-year-old soul girl Lulu James has released her new video for next single "Be Safe", released through Black Butter Records on November 19. Watch and listen to cop one of next year's rising stars.
///
#4 Danny Brown – WitIt, directed by Bijoux Altamirano
They say I'm a menace… I meant it… I'm in it…
///
#5 Mitzi – Who Will Love You Now, directed by Lewis Miles & Elliot Shields
The new video from Brisbane's Mitzi is one part Windows Media Player Visualizer to two parts outer space with a little dash of Tumblr. The track is the first single from their upcoming album Truly Alive on Future Classic.
///
#6 Desire – Tears From Heaven, directed by Alberto Rossini
New visuals from Desire, which is the teaser track for the long awaited After Dark II compilation by the legendary Italians Do It Better label, made by frequentl collaborator Alberto Rossini.
///
#7 The Sea and Cake – Harps, directed by Jay Buim
This is the brand new Jay Buim-directed video for "Harps", taken from the unmatched kings of jazz-pop The Sea and Cake. Their 18th album, Runner is out now via Thrill Jockey.
///
#8 Melody's Echo Chamber – You Won't Be Missing That Part Of Me, directed by Matthew Saville
This Monday we hosted the pre-release stream of Melody's Echo Chamber's long awaited, self-titled album. Today Domino send over this new video. We dig both.
///
#9 Steve Hauschildt – Interconnected, directed by Sabrina Ratté
Steve Hauschildt, who is also one half Emeralds, just dropped the first teaser from his new solo LP Sequitur.
///
#10 HEALTH – Tears, directed by David Altobelli and Jeff Desom
As part of The Creator project directors David Altobelli and Jeff Desom joined forces to come up with a short film, which also functions as a music video for a big new tune from L.A.'s post-psychs HEALTH. 2013 will be a HEALTH year, I can sense it.
///
#11 Mt. Wolf – Life Size Ghosts, directed by Jean-Philippe Blunt & Thom Humphreys
Welcome to the chill. Stunning ambient track from four-piece folk/electronic band Mt. Wolf, based in London. Their great Life Size Ghosts can be streamed on their Soundcloud page..
///
#12 Sky Ferreira – Sad Dream, directed by Grant Singer
Sky Ferreira releases her new visual directed by Grant Singer, for the track "Sad Dream" off of her recently released Ghost EP, available now.
jozif is the rising star of London's underground house (and beyond) scene. He recently launched the vinyl only imprint Fist or Finger alongside fabric resident Craig Richards and via his own productions and expertly crafted DJ sets he is fast becoming a man in who is very much in demand.
With more collaborations in the pipeline alongside Richards and his recent Electronic Beats Radio mix hitting the airwaves we thought it was time to find out a little bit more about jozif.
Hello, please can you introduce yourself?
Hello – I'm London DJ/producer/misfit jozif
When did you first become involved with music?
I've just kind of always been involved in it really. My father was a professional drummer and my mother was in the Royal Ballet before moving into singing…
Both my brothers play drums, piano, guitar etc, so we've all just been playing and making music since we were little.
Can you tell me some more about Fist or Finger?
Of course! FoF is the little vinyl only label that I run, in the loosest sense of the word, with my friend Craig (Richards).
It's something we had been talking about for a while because we had been writing some music together and just thought it would be a cool little thing for us to do…for now it's just my original on one side and his amazing reinterpretation's on the other. We have do some original stuff from both of us that I think we're going to put out later on….
How did you first meet with Craig?
Well, I kind of met him through Andrew Weatherall. Andrew had been playing some of my music that I'd given him after a gig together and we started to hanging out. To be honest at that time my music wasn't anywhere near where it is now but Andrew gave me loads of support and advice… so, the only other person that I had the same feelings for was Craig. So I just went to see him at fabric one night.
It wasn't exactly what you'd called love at first sight! But he called me a few weeks later and asked me for some more music. I went down to club and we hung out over the next few months and that was that – I think that was about 5 years ago…
How do you work together – what is the division of labour in the studio?
It varies every time to be honest. We don't really have a set way of working.
Craig has an amazing studio in his beautiful house in Dorset and I've got my little war zone in Dalston – sometimes I'll go to him and we'll work from there and sometimes he'll come to me.
Sometimes we'll sit and write something together or he'll do it and engineer it…or vice versa. He might send me some sounds bites in the middle of the night to work on! You have to understand, Craig has an unbelievable ear – it's quite staggering sometimes watching and listening the way he digests music… totally awe-inspiring at times – or unbelievably frustrating at others.. He's a total artist in the truest sense of the word – his paintings/sketches & drawings are fucking outrageous!!!
Do you think it is gives your joint productions an edge, because you are working with someone who is coming at things from a slightly different angle?
Hmmm. I'm not sure about that. Most of the stuff that we've done together, no one has really heard apart from us. The Fist or Finger stuff is one side him and one me… so…. there's not a huge amount of crossover. I mean, to be honest, there's no way on earth I'd be able to come up with something as painfully beautiful yet spooky and edgy and 'out there' as his versions of Beats in Space and Brick Jane… When he first played me them I fell off my chair!
Any plans to play live or DJ together?
Yeah I think so; we've both obviously got lots of DJ commitments of our own but it's definitely something we have been talking about. We played back to back last year all night in room one of Fabric which was completely bonkers!
You also happen to work at Resident Advisor – is that a help or a hindrance with regards to you 'night job'?
It's definitely not a hindrance – I work with a great bunch of people who all love their music and are as crazy for it as I am. We are very fortunate to have such a massive wealth of talent and knowledge. It's like a constant inspiration/learning exercise.
I'm sure you can imagine the amount of amazing music that flies round the office. Not just electronic stuff but just everything in general…
What's coming up for you in the next few months?
Obviously more Fist or Fingers, we have so much more material it's very exciting! Volume 3 is going be a little bumper, something I've been playing for ages – a proper little cosmic disco vibe number. I've got some remixes that are coming out, Mobilee, Compost, Future Classic, the SECT guys on Jonny Whites No.19 and another for my mates Shelton and Subb-an at one records. Then it's time for Miami, Ibiza… and beyond.