Future Sound Of Leipzig: Booking Germany's Best New DIY Club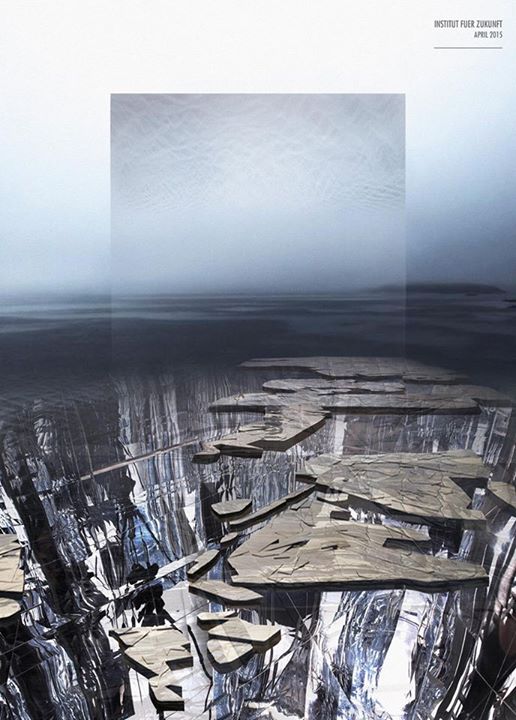 The final chapter of our Future Sound of Leipzig series puts the spotlight on Solaris, a resident DJ at the Institut Für Zukunft and the club's main booker. In order to pick her brain, we presented several sub-topics to get her going. Here, she shares insight into the IfZ crew's goals to undermine societal ills and how she developed her personal sound.
On the vibe at IfZ:
"When I'm booking people, I look for someone whose musical approach fulfils my narrative with maximum of fun and the ability to let go for a night. We try to have a balanced ratio of males and females on our lineups. When we started doing this, it seemed to be hard to find 'enough' female artists—especially in techno. But I was wrong; there's a lot of good female acts, but sometimes they're not promoted that well. It takes more effort to find them sometimes. We're not telling everyone, 'Look, we are really pushing to promote women specifically.' What we want is someone to see them in the lineup or hear them play. Ideally, it's a more subtle way to teach and to dismantle prejudices."
On IfZ's vision:
"We have a working group of several designers, and Lena Wawrzyniak is the head. She coordinates everything and created the CI.  Since January, the designer has changed three times. Anja Kaiser did the monthly poster for the last three months. In January it will changed again to Jim Kühnel, who won a prize for the poster of the first Raster Noton label showcase at IfZ."
On Solaris' Voice as a DJ:
"I've been DJing professionally for three years, during which time I've developed in different ways and styles. I play a lot of broken beats and spheric, ambient techno. I recently noticed that I've become more interested in slower sounds over the years. I also like playing Chicago house, acid, electro, ambient and movie soundtracks, but that doesn't happen often. People book me more for techno in general, and that's what I still like most, but I try to combine more than one genre in a DJ set. I don't like it if the whole set sounds the same—it gets boring."
On the development of IfZ and Leipzig's scene:
"When we start doing the club, it felt like we were running into walls when we made more "advanced" bookings. It's hard to reach people in Leipzig with stuff that isn't so straightforward. Now it seems like we've turned people on a bit more. The experimental shows are getting more attention, but these are still niches. What's really noticeable is that people from other cities are coming to the club more and having an influence on the way people in Leipzig listen to music. It's a good development, I think."
Read past Future Sound of Leipzig columns here.
Future Sound of Leipzig: Building Germany's Best New DIY Club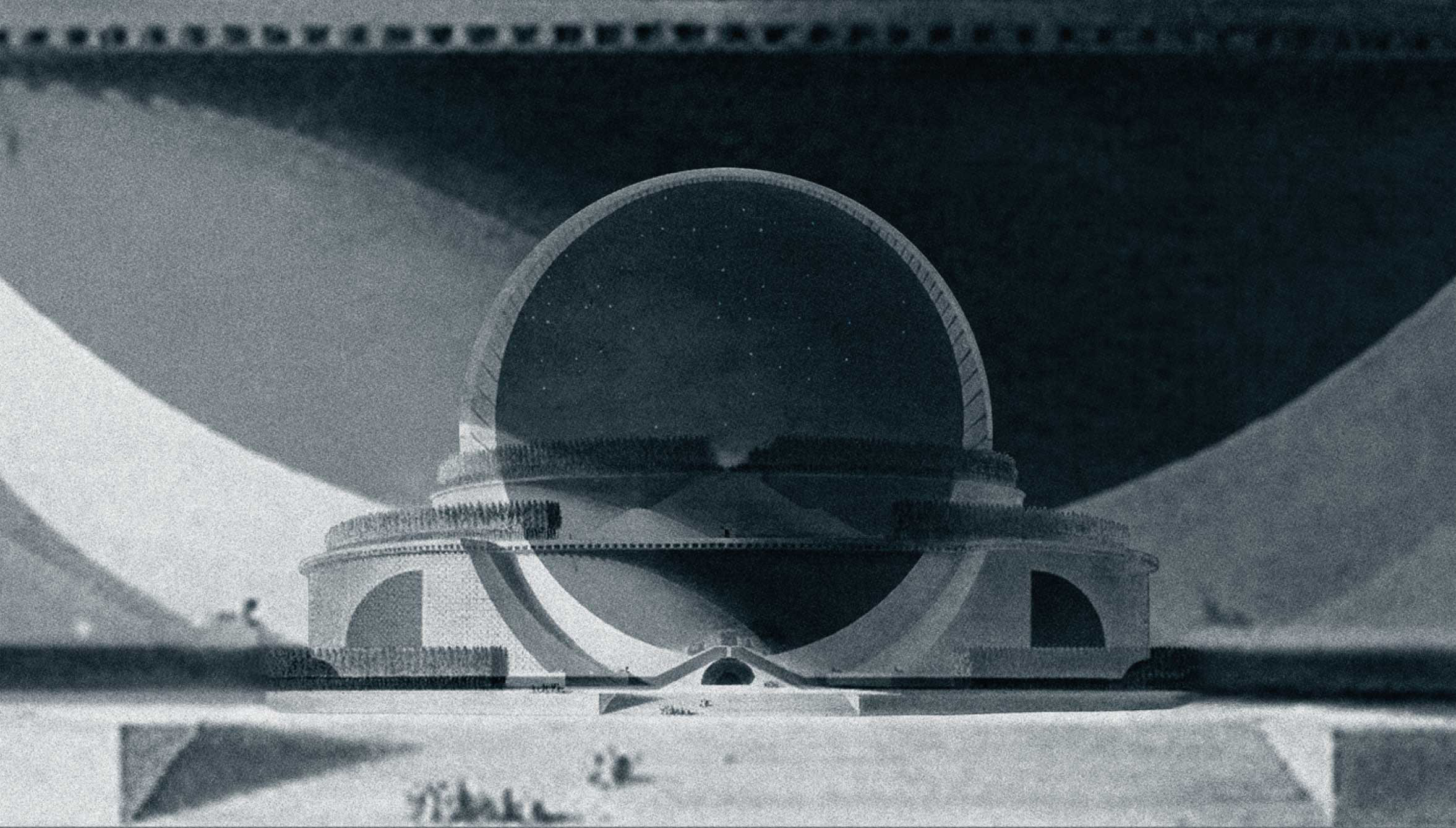 In the second installment featuring the Institut fuer Zukunft collective, we talked to IfZ's self-described "office bitch"/resident DJ Franz Thiem and cultural member/resident DJ Phillip Lorig, probing them for details on the ethos and construction behind this amazing project. 
Phillip: Ten years ago, there was more space and less repression. It was easier to start something, to organize open-air events and parties. Before the construction of the physical space, the IfZ was a collective in Leipzig with the idea to organize unique parties by friends, for friends with a critical approach. The money earned was spent funding political groups, like anti fascist causes and the like.
Franz: It was a coincidence that we found this space. It was pure luck at the right time. As soon as we saw the basement, we knew that this was the right place for our idea of a club and social experiment, so we started throwing ideas around how to get going. We were basically all broke, so we came up with the idea to start a crowdfunding campaign, and we ended up raising 30k+ € from all over the world! In August of 2013 we started the construction. We did the most things ourselves with a lot of helping hands and barely any knowledge about construction, building design or application laws. We had to dive right into it; the whole thing lasted until early summer 2014. Right up until the very last moment, it wasn't certain that we would get everything done for the opening. More than 50 people worked their asses off in the weeks before the official opening. It was the most intense time in my life, in a good and also a bad way.
Phillip: Very intense! The idea behind it was to build a solid location to enable us to do everything we want to do outside the usual parties in one location and to give people the possibility to get involved in the collective with their own imaginations.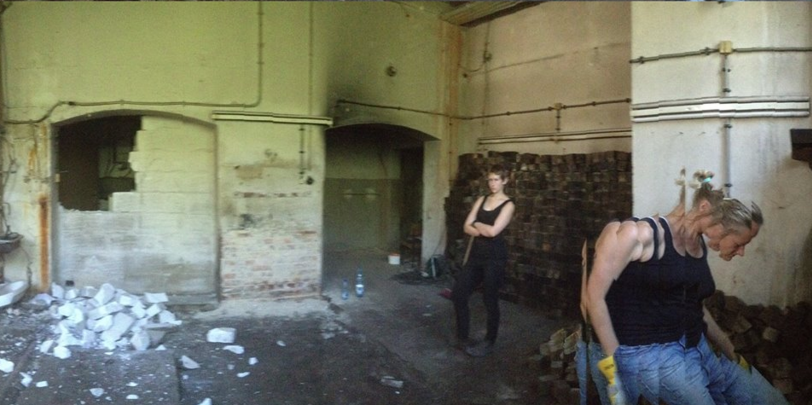 Franz: I have the feeling that IfZ was considered something external to Leipzig for the first months. People had high expectations and were skeptical about what would really happen. To me, it feels that this changed the way IfZ was perceived as a constant part of Leipzig's cultural life, which these days is evolving quite fast.
Phillip: Now people know what to expect, and so do we. To see the IfZ as a consistent part of the community and to get into known routines gives you the chance to focus on special topics and self-reflection outside of the "normal" club stuff. That was our aim to start with the Kulturraum. We wanted to use the space and the infrastructure to do stuff besides the usual party weekends.
Franz: Our "safer clubbing" approach is a crucial and unique part of IfZ. As ravers and music lovers ourselves, we wanted to create a safe space where you can lose yourself in the music and party without getting lost. We not only provide substance education, fresh fruit and vegetables and safer sex materials, but also an awareness team at night and psychological help and support during any kind of trouble.
We also try to empower women in the nightlife routine, with lectures and discussions curated by the Kulturraum as well as as ways featuring female DJs on every bill. We want to create more female narratives in a business that is so often dominated by men. We throw parties called No Show where only female DJs and artists play. The last one was with Electric Indigo last week, who played a full spectrum of techno and proto-techno. That's also important to us—to not forget the history of our favorite music and the social background behind it.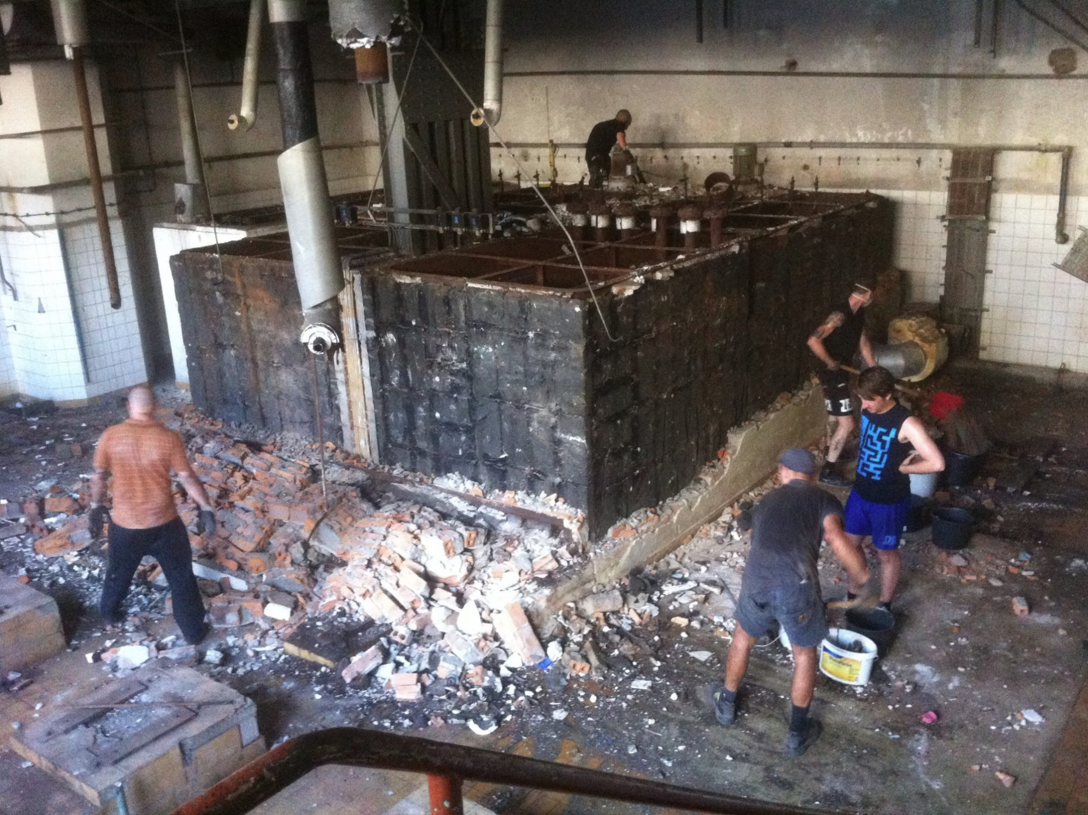 Phillip: We organize lectures and discussions about political issues as well cultural questions with our co-operation lectures. As a collective, we think it's important to constantly question yourself, to be able to deal with self-criticism and reflection. We also do lectures about working conditions in the cultural DIY community; currently we're organizing a lecture and feminist critique about sexism inside the "open-minded" party scene.
Franz: We also featured a workshop weekend about BDSM from a LGBTI point of view two weeks ago called Kink in Pink. It was very well received and showed us that these kind of education and participation possibilities are needed in Leipzig.
Phillip: "Participation possibilities" are the keywords, I think.
Franz: Besides the regular programming on weekends—which often feature local protagonists and international acts—it's important to us to provide a space for niche musical styles. We're also following the idea to set up an experimental visual/art/sound festival next year as well as a series of monthly events focusing on subculture/counterculture history, not only in electronic music, but in art in general.
Phillip: The concerts, exhibitions, workshops about gender issues and sexuality, all the lectures have all happened in just one year! It feels that more people understand now what the IfZ is all about. The next year will show how much of our thousands of plans we're able to do in reality, but it's getting more and more together.
Read past Future Sound of Leipzig columns here.
Future Sound of Leipzig: Inside Germany's Best New Club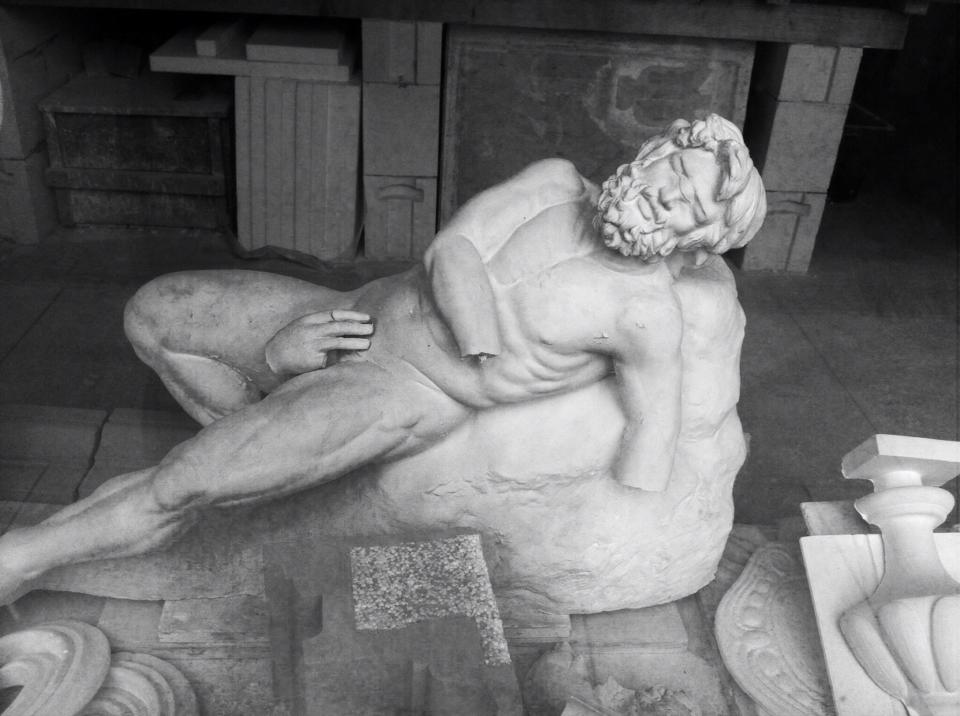 Institut fuer Zukunft appeared on our radar since it opened in Leipzig a few years ago. The club has swiftly become one of Leipzig's best party spots and an integral actor in the city's lively punk-indebted nightlife scene. IfZ was built DIY-style from an abandoned factory, and its forward-thinking attitudes—as well as its killer Kirsch Audio sound system—have made them a favorite for those seeking progressive party bookings and regular nights, including dark techno riot Vertigo, the beautifully queer Lumière Bleue and futuristic bass rager Cry Baby. The club also participates in activist efforts to do with gender issues by hosting occasional film screenings, fetish workshops and socio-political events, which echoes the founding collective's punk roots and the Leipzig underground's mentality. In our three-part series Future Sound of Leipzig, we'll be introducing you to members of the IfZ collective, presenting mixes, photos and interviews from a dedicated group of music lovers shaping the next generation of ravers and freaks.
https://soundcloud.com/electronic-beats-radio/eb-special-future-sound-of-leipzig-subutan
The series launches with Subʞutan. Blending beats with field recordings, samples and drones, his transportive sets are the sort of vibes you rarely hear in clubs. "DJing is almost intimate for me; something very personal." says the native Leipziger. "Where words might fail, music is my form of expression. It's also a kind of excess pressure valve, indispensable." His deep, exclusive mix showcases this mental ethos strongly: "I put a lot of small details—field recordings, spoken words. Now and then a hopeful melody sound penetrates through the walls." There's no tracklist on this one, so imagine it as a story unfolding in your ears, each piece a part of the last.
IfZ will feature a special Halloween edition on Friday Oct. 30th with Aïsha Devi and Pictureplane. Win a copy of Aïsha Devi's new LP here!