10 x 4 – Loco Dice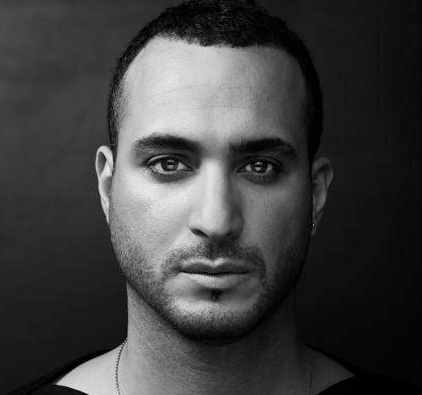 Stop the press! We are very happy to have obtained a 10 x 4 with Loco Dice, one of the world's biggest electronic music stars. Growing up in Germany with Tunisian background, Loco Dice has stayed close to his underground roots whilst maintaining a schedule that quite literally spans the globe. His DJ'ing style and timeless productions such as 'Tight Laces' and 'El Gallo Negro' have set the template for stripped back and sparse electronic funk and with his label Desolate, he has maintained a position as a global dance music ambassador for a number of years. If you are in Croatia or the UK over the coming weeks you should take the chance to see the man in action at Croatia's Hideout Festival in June or in April at Manchester's gargantuan Warehouse Project. In the meantime…
Favourite part of the day to create?
I need the day and the night. My creation process starts at one point and ends.
Method or madness?
Both. I need a method to control madness.
Most influential person?
My mom.
First musical love?
Combination of Santana and mezwed – Tunisian drum folk music.
Last musical love?
At the moment re-discovering dub and versions.
One thing you cannot live with out?
Football.
One thing you would live without if you could?
The Internet.
Favourite instrument?
Drums
Your biggest break so far?
Getting a residency in my frist club in Düsseldorf in the early 90s.
Eureka moment?
Desolat.
Biggest surprise?
A new life.
Biggest disappointment?
Fortuna Düsseldorf playing the 2nd footbal league for 10 years in a row.
Love of your life?
My wife.
Secret tip?
Salon des Amateurs.
A place to create?
Anywhere, everywhere and it starts in the head.
Last thing that inspired you?
My last Under 300 tour.
Hideout Festival arrives in Croatia
Electronic Music Group and Manchester's infamous The Warehouse Project have joined forces to bring another new festival to the shores of Croatia. Another summer, and another bunch of young and restless music lovers make their way to Croatia to enjoy copious amounts of sunshine and cutting edge electronic music.
Next on the list is the Hideout Festival, brought to us by the people behind the The Warehouse Project, Metropolis and Wax:On in association with Resident Advisor, Reclaim the Dancefloor, Crosstown Rebels and whole cast of other promoters who will be joining the proceedings.
Artist who have already been confirmed include Sven Väth, Jamie XX, Dixon, Ramadanman, Aeroplane, Simian Mobile Disco, Toddla T, Damien Lazarus, Seth Troxler, Jamie Jones, Art Department, Robert James, Annie Mac, Pendelum, Shy FX, Breakage and many, many more artists – too many to mention, in fact.
The festival will be a three-day affair (Friday 1st July – Sunday 3rd, 2011) and at a brand new location on the beautiful Zrce beach on the Island of Pag. The west coast of the Adriatic Sea is renowned for its crystal clear waters and picturesque rugged shoreline. Hideout Festival 2011 is perched on one of finest beaches in the area that runs the entire length of the island and is surrounded by a variety of bars, restaurants, watersports and other attractions.
For more information visit Hideout Festival