Hometown Heroes: Meet PAL Hamburg's Queen Of Darkness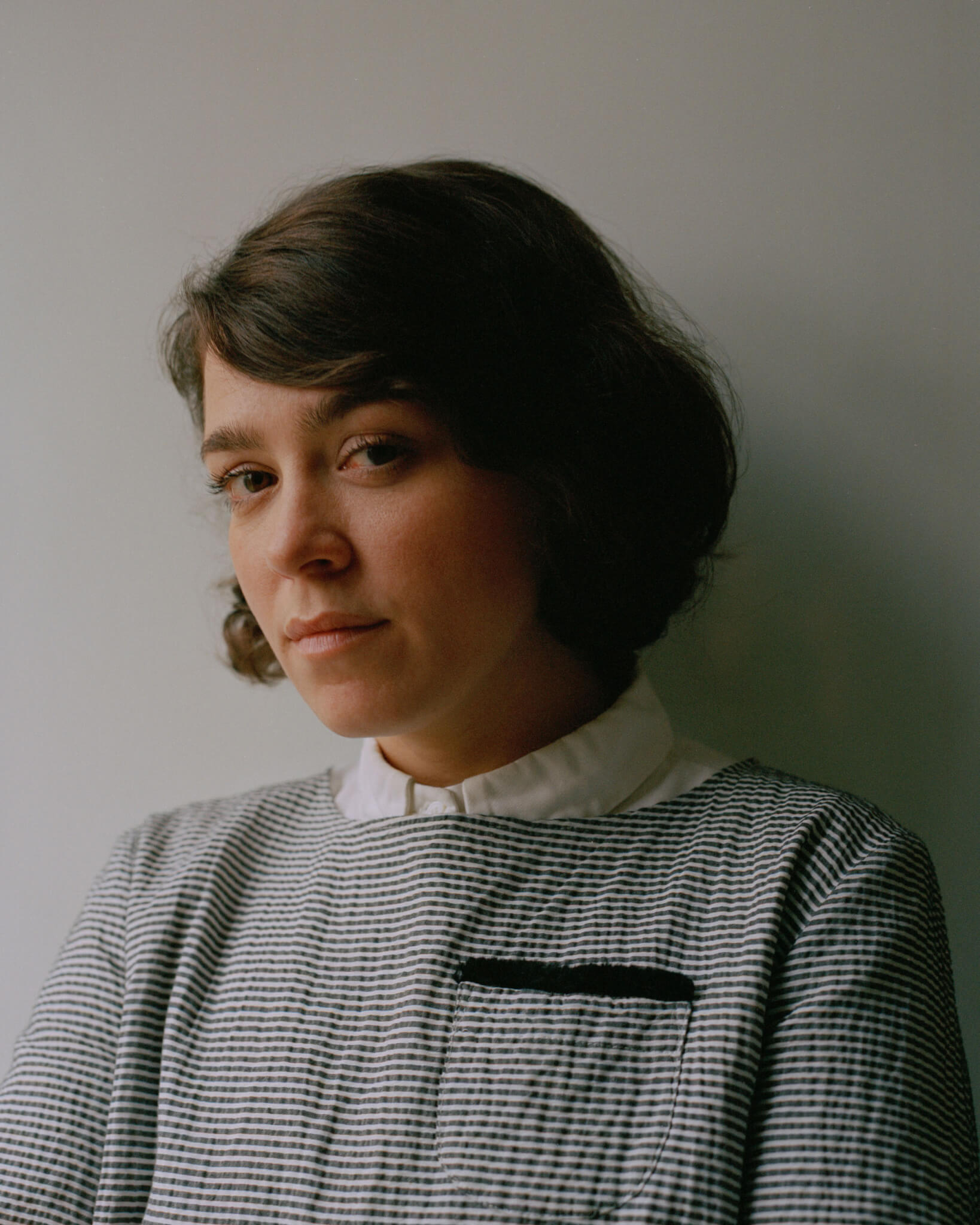 Cologne and Hamburg have had a big influence on me musically. I started going out in Cologne, where I grew up, at a pretty young age. The music scene that I was a part of there was very much characterized by Kompakt's minimal sound and the Total Confusion parties they threw at Studio 672. At that time, the city was called the "media capital of Germany" because of the sheer volume of radio stations, music programming and parties happening every weekend.
Being in that vibrant club atmosphere was what got me interested in buying vinyl, but funnily enough, I only bought it because I liked the way that it felt! I wasn't trying to mix records at that time. My real inspiration to start DJing didn't come until much later on, when I started surrounding myself with more people who were involved in music and nightlife. I continued buying records when I moved to Hamburg, but it was really because of a friend I made there, Matt Moroder, that I started to dig in record stores with the intent of DJing. At the time that I moved—early 2003—there were still no online retailers, so we would go to physical locations to buy vinyl. I became even more motivated to pursue DJing because there were so few women DJing in Hamburg. I only knew of one female resident—the rest were boys, boys, boys.
I taught myself to DJ with two belt-driven Technics knockoffs that a friend of mine was giving away. It was a very difficult system to mix on, which made it a great way for me to learn. I've been honing my skills on turntables for years now, and at this point, DJing feels like such an essential part of my identity. I travel with a USB stick, but vinyl has—and always will be—my preferred medium.
I became a resident at PAL when it opened in 2014. The owners knew me and wanted me to be a part of the team. Since then, I've been playing there about once a month. I genuinely like many different styles of music, but my sets usually end up meandering through acid, electro, techno, wave and industrial. Even though I choose from a diverse palette, the common thread between my selections is that they always return to a certain darkness and relentlessness, which I like to dissolve with melodic interludes.
PAL has helped to enrich the city's nightlife. It's become an important outlet for darker dance music, especially since Golden Pudel and Kraniche Bei Den Elbbrücken both closed in 2016. The absence of these venues has meant that PAL has become important in filling a musical niche, which is critical in a city that's already so small. It's also made a name for itself by bringing large-scale bookings that hadn't appeared in Hamburg before. Since the club's second floor, Moiré, was rebuilt and reopened last year, the club has been able to host even more diverse musical offerings. PAL—which is more techno-focused—and Moiré—which is more house and disco-focused—mutually reinforce each other. They always represent different yet complementary styles over the course of a night. Having a second floor has also allowed PAL's promoters to book bigger, more internationally relevant artists on the main floor, but to still feature residents, musically demanding acts and smaller names at Moiré.
Before my residency, I actually didn't like playing opening slots very much, but now I love to open the floor and take my time for three or four hours. It's become really important for me to tell my story as opposed to trying to turn things up quickly by playing banging four-to-the-floor right from the start. One of my favorite records to play right now is Umwelt's new album, Days Of Dissent, as well as anything from the labels Brokntoys, CPU, Dark Entries or Music From Memory. I buy a lot of my music at Smallville, Freiheit & Roosen and Otaku in Hamburg.
Right now I'm working on hosting a regular party series at PAL called Highly Recommended, which will feature house and techno acts. The space itself already has such an energetic vibe and such strong bookings, so it feels good to be contributing. I'm really happy to be a part of it.
Read past Hometown Heroes columns here. Keep up to date on Telekom Electronic Beats' Clubnights at PAL here.
Hometown Heroes: MMA Resident DJ On Munich's Techno Comeback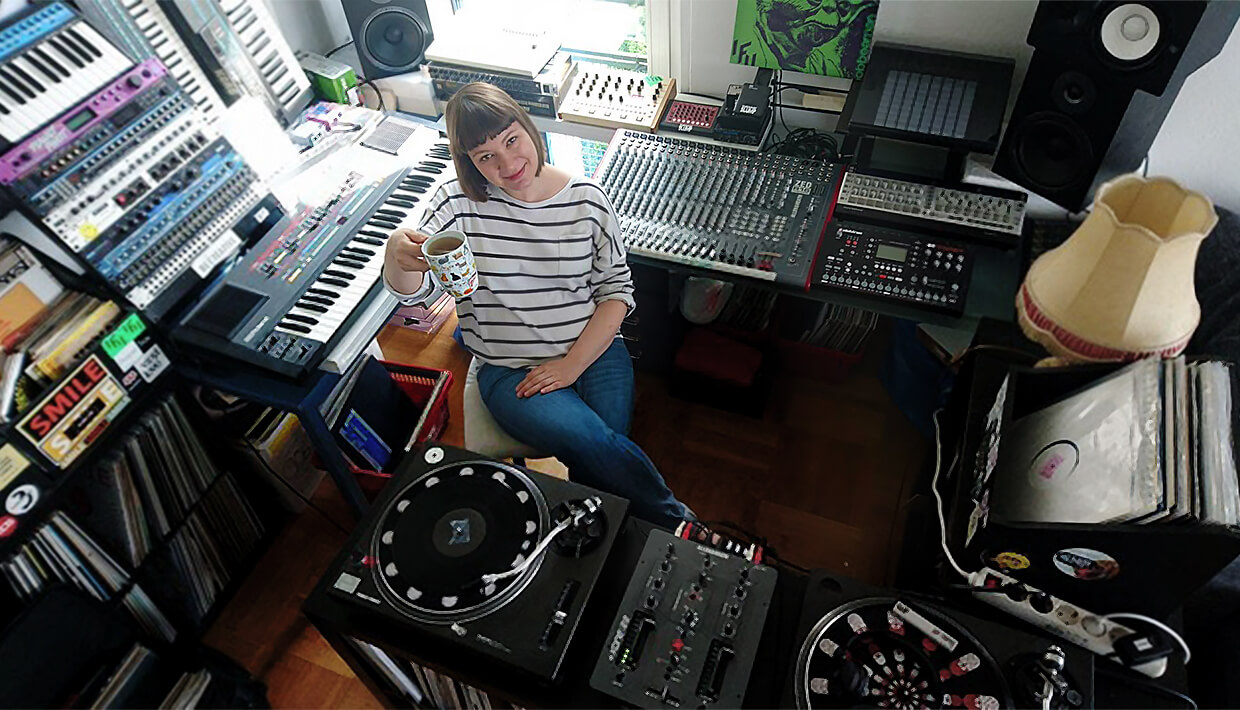 I grew up in a rural area close to Munich, and after finishing school I moved straight to the city. I've never lived anywhere else, so I'm a true Munich girl and know the scene here very well. I was already pretty into electronic music, and when I turned 18 I started going out to clubs like Rote Sonne, Registratur and Harry Klein before it moved locations. I'd also started collecting records pretty early—when I was a teenager—but I didn't start actually DJing until about 2012, by which time I already had quite a big collection at home. That's quite unusual I think, as most people probably do it the other way around. I used to construct playlists a lot when my friends and I were at my place, and for them it was just the logical consequence to also mix those tracks together at some point and become a DJ. They encouraged me a lot, so I finally started to teach myself to DJ at home with two turntables and a mixer. It took a while, but I finally learned to beatmatch.
One of my close friends, Mirko, made me a resident at his party series, STOCK5, where I played my first gig on New Year's Eve 2012/2013 at Rote Sonne. Before MMA opened, STOCK5 took place at different clubs in Munich, like Rote Sonne, Bob Beaman, Harry Klein and Registratur. I remember when I recorded my first mix for STOCK5 and showed it to Mirko. Although he seemed to like it, he was like, "This is way too techno and way too hard. You can't play this kind of sound at the party."
https://soundcloud.com/mma-mixed-munich-arts/essika-mma-podcast-4
That was about five years ago, when all of this more deep house-oriented stuff was at a high point. Of course, electronic music has its trends, and sometimes as a resident DJ you have to customize your set a little bit—so I had to play a bit softer than I wanted to at the beginning of my career. But the STOCK5 bookings were always high quality and a little ahead of their time at any given point, which was quite important to us because it kept it a little underground. By now, the party has returned to techno bookings, and I'm really looking forward to playing a proper techno set this Friday at the MODU5 party, which is a collaboration between STOCK5 and From Another Mind.
Mirko took over the job as booker of MMA about one year after it opened in 2014. He basically brought me along, and I became a resident DJ there at the same time he started booking. That's also when MMA started to develop and become what it is now: "the Berghain of the south," as some people say. Mirko started to book techno acts and arranged label showcases in this really big room with its industrial charm. This wasn't really something new to Munich, but it was something we hadn't seen in quite a while—perhaps the last time such "classic raves" took place was in the '90s with the Ultraschall club. The big room, the Halle, is also a great venue for concerts, exhibitions and other cultural events.
I actually haven't played in that room yet—but it's on the agenda for the near future. But I've played in the club space lots of times. Playing there is really cool because usually when we have big events, it's already pretty crowded in the smaller room by the time I start playing, and people are so excited and really want to dance—even during the early hours of the night. The acoustics and often very diverse bookings allow DJs to experiment a lot with their sounds, which I enjoy because I don't really play a straight, predetermined kind of sound. I like to bring more extravagant stuff to my sets, like '80s- or more disco-oriented sounds.
I actually took a break last year because I became a mom in September. During my pregnancy I only played warm-ups in the club, and of course I stopped playing entirely for a while after the birth of my son. But in the meantime I did start a monthly radio show with my boyfriend, Andi Damaschun, on Radio 80000 in Munich. It's called Weed Beats, and it concentrates more on reggae, dub and afrobeat music—but also anything in between. For the most part, it's just about relaxing tunes and playing records you can't play in the club. I used to have dreadlocks in my teenage years and listened to reggae and dub a lot, so in a way it's back to my roots. At the moment Andi and I are also working on our first original productions; releasing music under our project name, Jelly3000, is the big goal for 2017.
Essika will play with Silent Servant, Sigha and Oscar Mulero at MMA on February 24, 2017. Find more information here.