Videodrome 127 – This week's best videos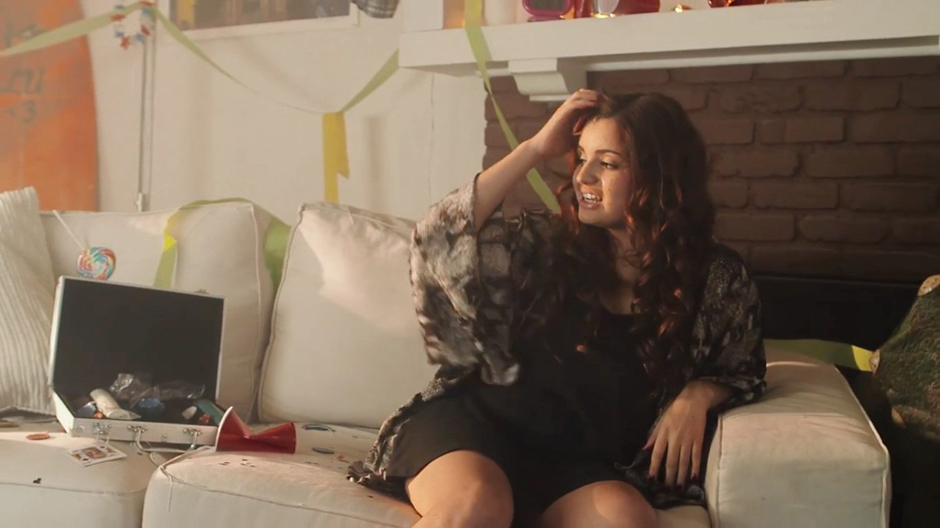 Each week, Moritz Gayard rounds up the best new music videos so you don't have to.
Yes, yes Videodrome is back. This week there are some new potentials to discover and I couldn't resist including Rebecca Black in the game here and to ignore 1) the epic new Lana Del Rey short film, 2) the NIN short film, and the latest Daft Punk vid. Hope you're down with my selection below.
#1 Rainer – "Satin"
Nicely casted new Rainer (Rebekah Raa and producer Casually Here) video for "Satin" from the London duo EP Hope / Satin / Glass / Dreams, released last month as a limited edition 10-inch vinyl via Kissability.
#2 Planningtorock – "Human Drama", dir. P2R
Planningtorock's new album, All Love's Legal, will be out February 10, 2014, but she's now released another cool video for her second single, following instrumental opener "Welcome."
#3 Vapauteen – "Basilisk"
Always L.I.E.S. Here it's the video for NYC producer Shawn O'Sullivan's "Basilisk", taken off his EP Levine, which was out earlier this year on L.I.E.S.
#4 Rebecca Black & Dave Days – "Saturday"
I hope Rebecca Black releases an album with songs about every day of the week.
#5 Lee Bannon – "VALUE 10"
The always impressive beatsmith Lee Bannon is back and feeds us with the visuals for "VALUE 10", off Alternate/Endings, which drops January 13th on Ninja Tune.
#6 Tinashe – "Vulnerable"
After the release of her Black Water mixtape, Tinashe unveils this new hypnotic, dance video above for "Vulnerable" with choreography by JaQuel Knight.
#7 Gold Skull – "JAP"
One of my favorites for the video of the year.
#8 Black Deer – "Strike 3"
Willie Burns killed it earlier this year with his Tab Of Acid release on Trilogy Tapes, now after some re-adjustments he's releasing under his Black Deer moniker again.
#9 Colo – "Holidays", directed by Blanco Studio
Colo, the London duo formally known as the gabba-esque live act Transonic Storm, finally have slowed down the BPMs, so consuming their new, moody b/w video is much more enjoyable.
#10 ECCO2K – "HOLDMEDOWNLIKEGRAVITY"
New, distorted visuals for Swedish young gunner ECCO2k, who rolls with the Gravity Boys Gang. Production by White Armor and Yung Sherman is on another level. ~
For more editions of Videodrome, click here.
Videodrome 123 – This weeks's best videos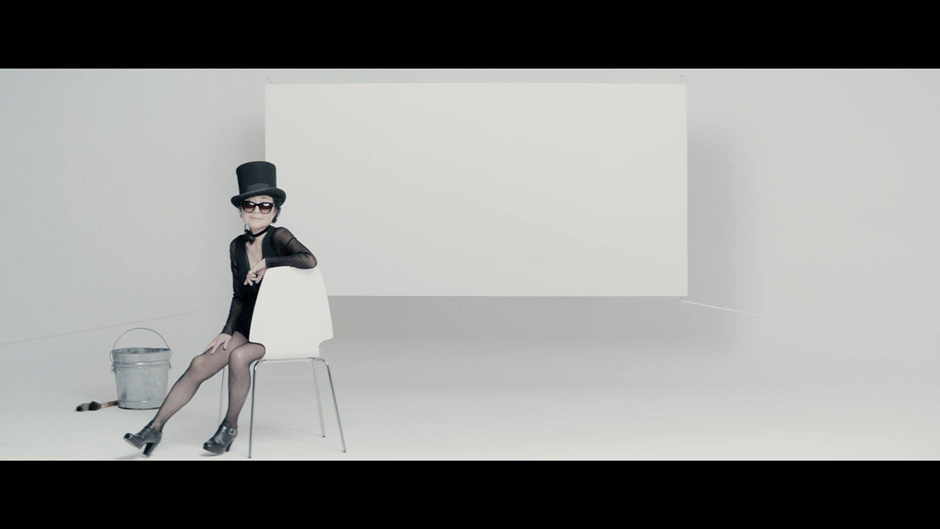 Each week, Moritz Gayard rounds up the best new music videos, so you don't have to.
Videomania in full effect. No matter which niche your release is hailing from, you'll probably need an accompanying video to enhance virality. Even Mr. Chris Cunningham (yes, this guy) is back on track and directing a music documentary about Warpaint. Unfortunately you have to wait until next week to see the beast. But you can get an idea here. Apart from this, there are some pretty rad, new videos below, showcasing the likes of Planningtorock, Rick Ross, Julien Mier, and many more.
#1 HTRK – "Poison" (Mika Vainio Remix), directed by Laure Prouvost
Prepping their next album, due in early 2014 – here's the video for Pan Sonic Mika Vainio's take on "Poison", directed by Turner Prize nominee Laure Prouvost, who described the video as "toys with concepts of memory, forgetfulness, and repetition,"
#2 Perera Elsewhere feat. Gonjasufi – "Giddy", directed by Pussykrew
Perera Elsewhere is my surprise of this year. Getting attention with her marvelous "Bizarre", now she's back with "Giddy" featuring Gonjasufi and an accompanying video. Her debut album Everlast will be released on FoF any time soon.
#4 Tricky feat. Francesca Belmonte – "Is That Your Life", directed by Tricky & Len Trusty
Earlier this year, the one and only Tricky struck back with a new album and his own record label, both bearing the name False Idols. Now there's the self-directed video for "Nothing's Changed" featuring vocalist Francesca Belmonte.
#4 Yoko Ono Plastic Ono Band – "Bad Dancer", directed by Ben Dickinson
Yoko Ono apparently still makes music. And videos for that music. And videos in collaboration with Reggie Watts, ?uestlove, two of the Beastie Boys, Heems from Das Racist, and Ira freaking Glass. Prepare to bust out some of your worst dance moves.
#5 A$AP Rocky – "Angels", directed by A$AP Rocky & Luke Monaghan
A$AP Rocky has just dropped a new music video for "Angels", a bonus track from his excellent debut album Long.Live.A$AP. Watch the usual visuals, directed by Luke Monaghan & A$AP Rocky himself above.
#6 Julien Mier – "Super Tropic Tramp", Koji Aramaki
Some months ago, the Dutch tunesmith Julien Mier dropped his Jane's Junkyard EP. Now he's unveiled a pretty geometric video for "Super Tropic Tramp", a cut taken from his forthcoming When Will They Wake Up 12" for Canadian imprint King Deluxe.
#7 We Are Shining – "Wheel", directed by Carl Addy
Can you still handle GIF-fun? Then head into this awesome/GIFsome new promo video, produced by the go-to post-production house The Mill, who are also responsible for these great videos.
#8 Rick Ross feat. Future – "No Games", directed by Colin Tilley
Rick Ross returns with Future, fire, and fucking awesomeness in the Colin Tilley directed visuals, following his incredible music video for his first crack at "No Games". Mastermind will be out out Dec, 17th.
#9 Planningtorock – "Welcome", directed by P2R
Berlin-based producer Planningtorock is set to release her new album All Love's Legal in February of next year. "Welcome" sounds like a short introduction to the album. Also, I'm happy that the nose is gone.
#10 Miss Kittin – "Maneki Neko", directed by San Charoenchai
Miss Kittin unveils 100% animated clip of his new song "Maneki Neo", directed by San Charoenchai.
For more editions of Videodrome, click here.
EB Listening: rRoxymore's <i>Precarious/Precious</i> EP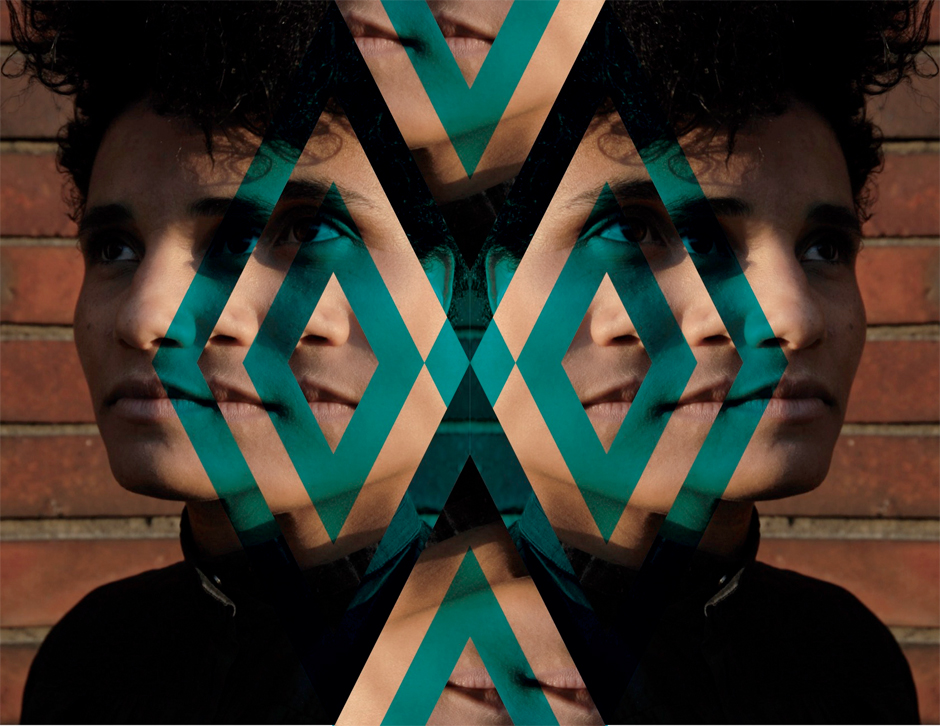 Time to dance.
Last year Hermione Frank aka rRoxymore got some major interweb buzz with her split 12″ with Planningtorock. Now she has signed a proper label deal on Planningtorock mastermind Janine Rostron's label Human Level to drop her EP, Precarious/Precious, which is Frank's first proper solo release under her rRoxymore moniker. Below, we've unwrapped the beautiful EP here for the very first time in full, so if you are down for some dancefloor-friendly, hypnotic rhythms, join our listening party now and see you on the floor at Berlin's Shift, later this month on August 23rd (see the poster below).
Precarious/Precious EP is out on August 19th via Human Level.