Marcel Dettmann Recommends the Zenker Brothers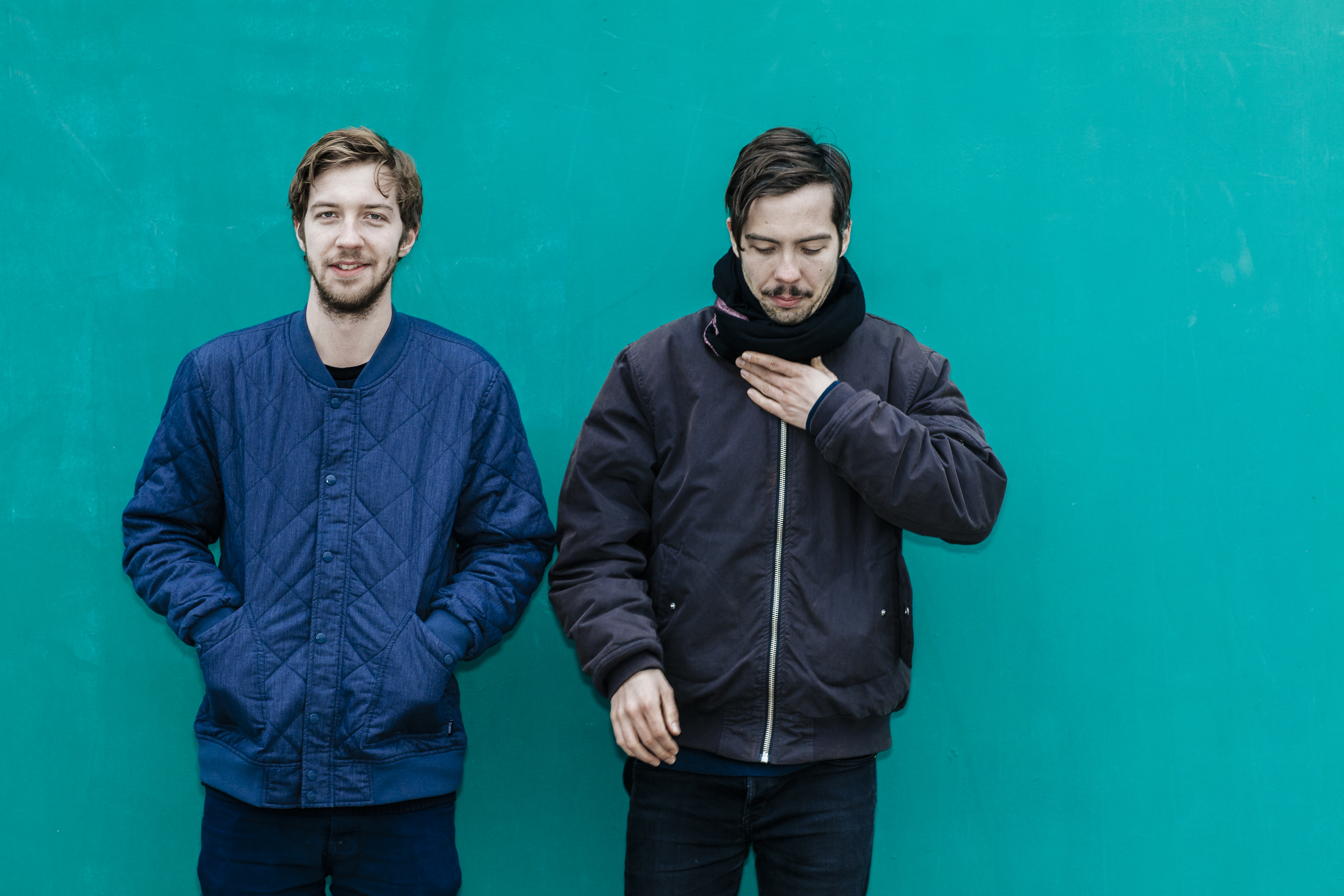 In 2005 or 2006 I was booked at a club in Munich called Harry Klein. That's where I met Dario Zenker, who was a resident there at the time. He had already started releasing music, but his own label Ilian Tape was still taking shape. A little later I met his brother Marco. Back then I was responsible for stocking records and administering Hard Wax's database, so I had a front row seat watching the brothers develop their own unique style. Ilian Tape represents the new sound of Munich for me. When I hear a track by the Zenker Brothers I automatically think of Munich, in much the same way that I did back in the '90s when I heard a track by Richard Bartz. To find and mold your own aesthetic is a vital task for a producer; with Immersion the Zenker Brothers complete that mission.
One of the things I really like about the album is how intuitive the arrangements feel. The tracks just roll, even though there's only one tune with a straight kick drum. The record sounds like a breakbeat-infected testing ground, but it's not rave pastiche—they're twisting the breakbeats in their own way. The brothers have a sense for rugged grooves that demand time to breathe and reveal their power. When I play their tracks I notice how some people on the dance floor are confused at first. Then after a few minutes, you can see how they begin to get it. Once they're locked in, the energy in the room shifts to a new intensity. If I want to change the pace of a set, or interrupt a steady flow of straight, pounding techno without losing the groove, the Zenker Brothers are my weapon of choice.
On Immersion the low frequencies sound crunchy, and the drums are coated in a distorted sheen. That's something that sets them apart from the British breakbeat and dubstep-informed techno coming from producers like the Hessle Audio camp. Immersion sounds rawer, and less tight. The Zenker Brothers manage to have the right amount of granular dirt in their music, and that's something I miss in a lot of the British stuff. The dusty feel is something I can relate to. I have the impression that Dario and Marco really didn't care about anything but the moment when they were recording Immersion. The album sounds like they felt liberated in the studio.
I would love to lock the Zenker Brothers and Patrick Gräser, aka Answer Code Request, in a studio. I'm very curious to see what would come out of that. Aesthetically, Immersion reminds me of Patrick's work, especially his debut album from last year. It wasn't really a dance floor album, either. I think they're investigating parallel sonic avenues, even though Patrick's stuff is a little bit more musical and delicate. In contrast, Dario and Marco's music has this rough edge and is more groove-oriented. It's this wall of sound that piles up in front of you. It feels like rave, and it's obviously inspired and informed by '90s techno. But it's neither overtly aggressive, nor too happy. It's just dark and trippy, and that's the way I like it.
https://www.youtube.com/watch?v=_LRm_pW6IHA
This article originally appeared in the Spring 2015 issue of Electronic Beats Magazine. Click here to read more from this issue, including an interview with Gilles Peterson, and click here to listen to a premiere of a recent Ilian Tape release. Photo of the Zenker Brothers by Nadia C. Cortellesi.

Ilian Tape Regular Andrea Reveals "Barnard 68"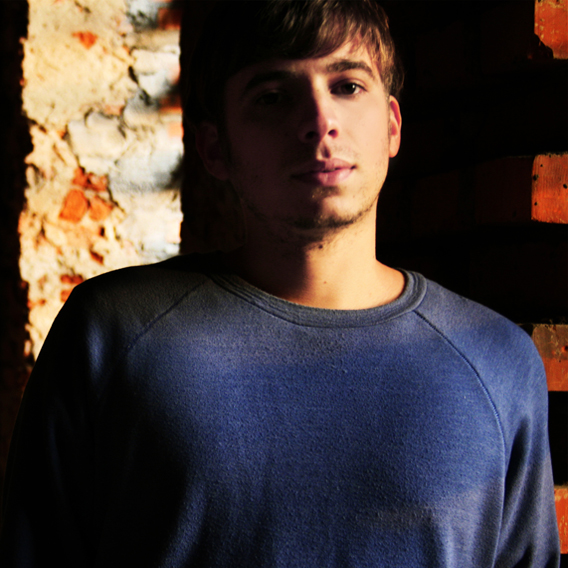 The Zenker Brothers have manned their Ilian Tape label since 2007, but I rarely heard or read their names until sometime last year.
I'm convinced that at least part of the increase in attention can be traced to the release of Vostok Smokescreen, an EP by two Torino-based producers Stenny and Andrea—and particularly the lead track, an anthemic bomb titled "Sea (The Time Gate)." Over the past year, it cropped up in Pangaea's FabricLive CD, DJ Dodger Stadium's RA podcast, Pariah's Truancy mix, and Bicep's set for Little White Earbuds, among others.
Last week, the Zenker Brothers announced Andrea's follow-up to last year's hit, a four-track EP titled Space Forma, and we encouraged them to reveal the closing track, "Barnard 68." It's a grainier cousin to "Sea (The Time Gate)," with buzzing broken-beat with cramped melodies and atmospheric pads. You can now stream the track below, five days before the record drops on September 22, along with a quick Q&A with the Zenker Brothers about the Ilian Tape crew member.
The first and most obvious question is about how you met/came across Andrea. I know from the RA label of the month story that you met Stenny when he was your driver at a gig in Italy in 2011—did you meet Andrea through him? 
Yeah, we had a label party at Dr. Sax in Turin and Stenny picked us up from the airport and also played at the party. In the club, he introduced us to his friend Andrea. Stenny sent us some of his music and we started to work with Andrea and booked him for a label night, and it was only then that we realized that he was the guy we got introduced to at Dr. Sax.
What stood out to you about Andrea's music? When Stenny was sending you tunes, was he sending you collaborations with Andrea, or were they separately sending you music? 
We got along well and had a fun time in Turin, so we stayed in touch with Stenny. At the beginning, he only sent us his own tunes and after a while, he showed us some music from Andrea. We really liked their approach and sound. They did their own thing but were also inspired by the label's sound, so it fit really well.
Is it important to you to amass a roster where the identity and success of the artists is bound up in that of the label?
At the moment, we are very happy with the roster and the relationships we have with the artists. It's also more interesting for us to grow with the artist and really build something together. If we focus on them and they focus on us, it has much more power, so it makes sense to work together closely. That doesn't mean we demand exclusivity, but in our opinion, an artist stays much more interesting if he doesn't release on 15 different labels.
Over the past few years, you've condensed your roster from dozens of artists to a core crew. Why did Andrea make the cut, so to speak?
It wasn't really a decision, it was just a natural development. At the moment, we have a core crew. Everybody who is in that crew works a lot, and their music and approach really fits to the label—but that doesn't mean that any artists got kicked out of the roster. If someone who hasn't released anything on the label for while sends us music that we love, we won't hesitate to put it out. But we think a lot about each record and it takes a lot of time putting it together.