Editor's Choice: March 16, 2013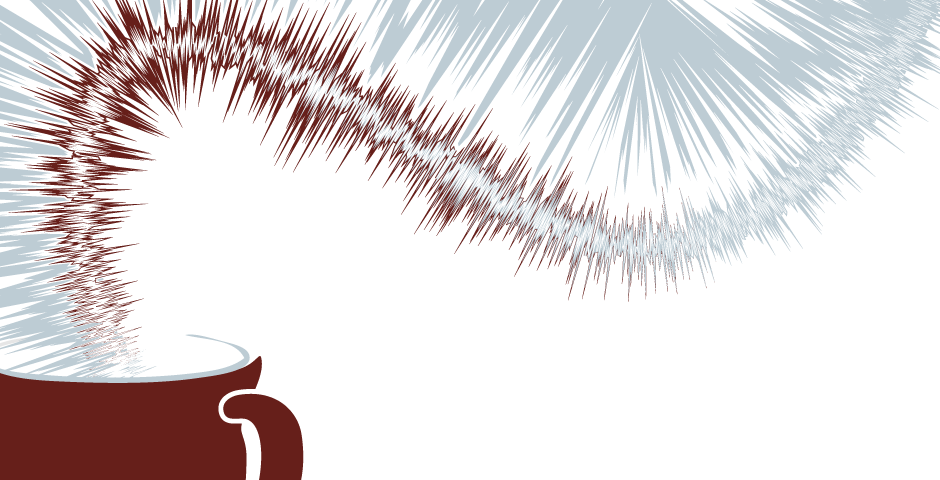 Rather than operate as a music news source, Electronic Beats operates more as a music information source. We want to share with you; we want you to know what we're hearing, what's reverberating through our cochleas and sending broader vibrations throughout our bodies, and by extension our audio-addled souls. Welcome to Editor's Choice.
Michael Aniser (Contributing Editor)
Rejections – "Body Markings"
The UK's North East seems to be the capital of post-industrial sounds these days. There is the wonderful Opal Tapes in Redcar for example and then there is Michael Hann with his label Reject and Fade run out of Teesside. Hann's pushing the boundaries of straight up harsh noise and industrial towards a new kind of iridescent electronic music that's so far away from all the boring EDM/trap/dubstep talk these days it's simply beautiful. You should keep an eye on Rejections, this is gonna be big!
Squalloscope – "Bloodbaths for Birds" (Uma Remix)
UMA boil this already fragile track by Squalloscope down to its core, leaving behind a stunning skeleton of essential beat structures.
/
Lisa Blanning (Online Editor)
Artifact – "Cologne Tracks"
The Bristol producer spent some time in Cologne, Germany, and came up with these footwork influenced tracks while there. Having spent 10 months there myself, I feel a kinship with this release—there's nothing particularly 'Cologne' or 'Germanic' about it, but it obviously left an indelible mark on the artist.
/
Louise Brailey (Deputy Online Editor)
Xander Harris – "Vultures of Tenderness"
The length of time between the moment "Vultures of Tenderness" gathers its lean-to, scrappy percussion into forward momentum, and the final luminescent synth trail fading  away is much, much too short. I've calculated that I could listen to this, like, 9067 times before Xander Harris' The New Dark Age of Love is released on Not Not Fun on April 2nd. Too much.
Les Sins – "Grind"
Chaz Bundick revisits his house guise Les Sins on Dan Snaith's excellent Jialong label. This is low maintenance house music featuring pitch-bent muzak synths and the sound of carefree laugher. What's more, it coasts on a chassis of shuffling percussion that's custom made for folk to dance-walk in their Toms to. Drink? Party's inside!
/
Moritz Gayard (Online Duty Editor)
Delroy Edwards – Ghetto Vibes. Vol. 1
Let me quote Ernest Hemingway. "With so many trees in the city, you could see the spring coming each day until a night of warm wind would bring it suddenly in one morning." And until this happens I am getting prepared for summer feelings with listening to this rad dub mix by bad boy Delroy Edwards—another great find of L.I.E.S. owner Ron Morelli.
Violet Poison – "Voices From The Hell"
Yesterday I received a promo email saying that Violet Poison's new vinyl-only collaborative album with Berlin-based artist Shapednoise (co-runner of Repitch Recordings) will be out later this month. To get an idea of how great this is, eat this example above. Fuck the Industry and motherfuck radio, man.
/
Walter W. Wacht (Social Media Manager)
AlunaGeorge – "I Wanna Be Like You" (Jungle Book Cover)
I'll be a monkey's uncle, this is nuts! AlunaGeorge cover "I Wanna Be Like You" from the Jungle Book. Totally shit is bananas!
Mutya, Keisha & Siobhan – "Lay Down In Swimming Pools"
Original Sugababes members Mutya, Keisha and Siobhan are laying out their first joint comeback song over a Kendrick Lamar beat, produced by Devonté Hynes. 'Nuff said!
/
Daniel Jones (Contributing Editor)
Big Makk – "Gila's Theme"
Smooth, deep bass that makes me wish I owned a car, because this one's perfect for riding low to.
Bratkilla – "The Killer Gene" (Gore Tech Remix)
Deathstep is one of those maybe-genres that never really had a chance, thanks to its built-in audience of fist-pumping, goatee-loving bros. Still, I do find pleasure in some of the harder, darker productions, Bratkilla and Gore-Tech being two names who've never disappointed.
Matthew Dear recommends Daphni's <em>Jiaolong</em>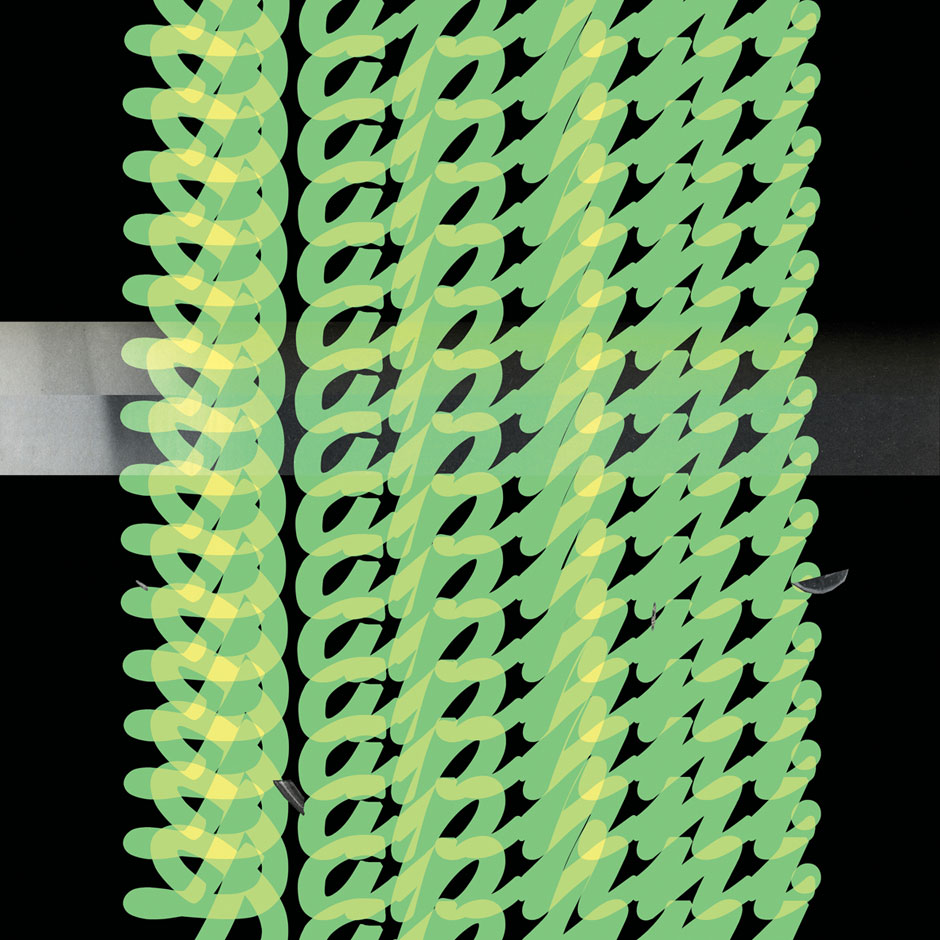 I had the privilege of doing a brief tour in the United Kingdom with Dan Snaith in 2004. We did a show in London at a venue called the Coronet in Elephant & Castle, with Four Tet and Fennesz also on the bill. Looking back now it was one of my first truly great experiences of playing and hearing music, and the feeling I got from watching these artists fill a huge, historical theater with their unique sounds was incredible. I'm not sure how else to describe it. A memory I find myself returning to most is seeing Dan onstage and being blown away by his drumming. He is, in essence, a great percussionist. Each of his productions, from Manitoba, Caribou or now Daphni, is flushed with his flair for rhythm. It's nice taking that stroll down memory lane because it was an exciting time and formative time. We were all just starting out.
When I first heard Jiaolong, my initial thought was, "How can I do that?" Dan attains a very clear equilibrium when merging organic and synthetic sounds. What struck me immediately was his approach to sampling: there's no tricky stuff, cut-ups or showboating. Instead, he chooses to allow the inherent qualities of a found sample dictate the track's identity. "Ne Noya" is a prime example of Dan's intuitive and sensitive method of production, where he allows the sample to play in its original state for a minute and a half before introducing a synth for the first time. The singer's very direct and distinctive voice is on a very long loop, which pays homage to the originality and beauty of the source material. These days, so many people really want to own their samples by running them through filters in a bid to imprint some of their character on them. Dan, in contrast, is unabashedly honest in his technique. He simultaneously allows these edits to breathe while ensuring the seams between old and new feel smooth and their application unforced.

The techniques that I'm describing, as well as Dan's incredibly fastidious attention to individual elements, are hallmarks of live music as well. Interestingly, I saw him play as Caribou at a festival in Lyon called Les Nuits Sonores in 2011, and the energy level was just extraordinary. The crowd was going wild, which in turn came back to the stage, which then fed back to the kids in the audience. It was an energy loop. Dan and his band were using the songs from the album Swim as a starting point for epic, spiralling jams and somehow, this glorious live experience managed to capture a remarkable sense of authenticity: it felt real. I often associate the act of creating a party atmosphere with a kind of sacrifice, where playing a really energetic set in order to make everyone go crazy forces you, as a DJ, to give a little bit of your soul away. Seeing Dan perform showed me that this did not have to be the case, and I feel that Jiaolong has the same intense energy coursing through it. Personally, I find that nothing short of inspiring. I'm excited to get out and play some of the tracks in a DJ set. Who knows, maybe I'll do some edits of his edits . . . and feed off of that energy loop myself. ~
–
Texas-born Matthew Dear is an electronic musician and co-founder of the Ghostly International label, as well as its more dancefloor oriented offshoot, Spectral Sound. His latest album Beams was released this past August.
–
This text appeared first in Electronic Beats Magazine N° 31 (Fall 2012). Read the full issue on issuu.com: