Revisionary: An interview with Visionist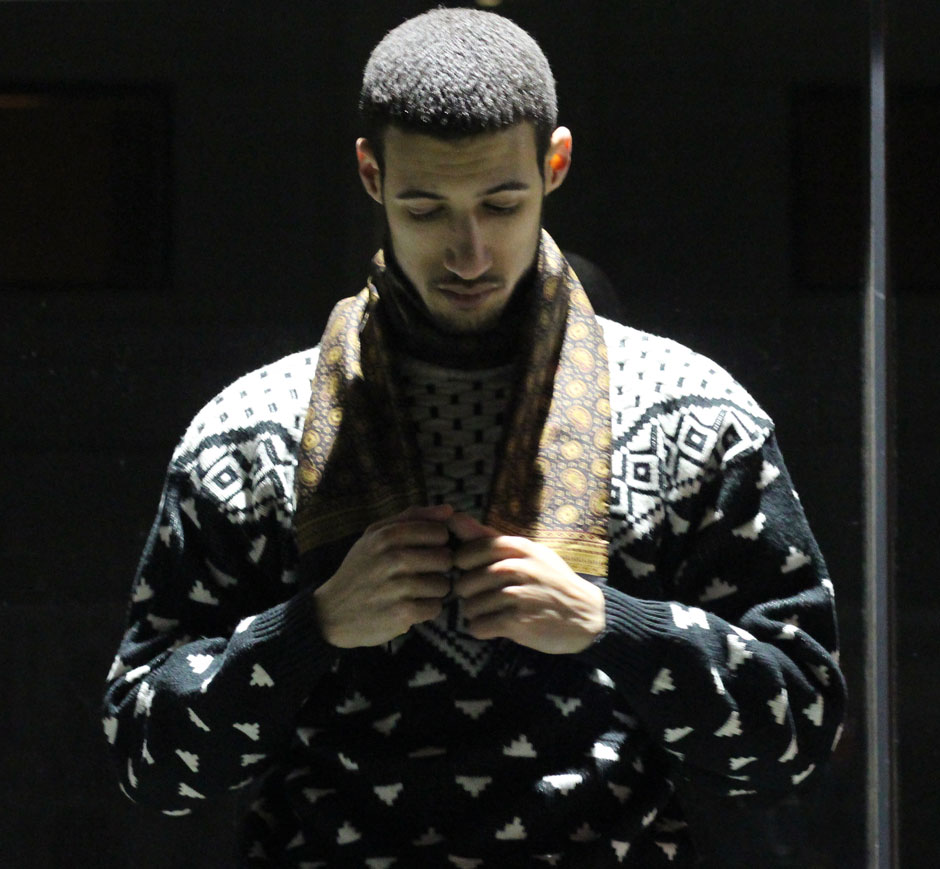 Angus Finlayson speaks with the young British producer re-imagining the possibilities of grime into something that transcends its highly localized origins. 
Visionist is Louis Carnell, a producer born in South London, though he spent a good portion of his teenage years in Nottingham. Carnell cut his teeth as a grime MC; his career as a producer took off after he moved back to London for university. These days he's often cited as one of the bright young talents emerging from the Keysound label, alongside Beneath and Wen. But as Carnell is quick to point out, he's not quite as fresh-faced as his contemporaries, having made his name with crisp, UK funky-indebted drum machine work-outs as far back as 2011.
Carnell's music, a fluid hybrid of garage, UK funky, and dubstep, but with grime at its core, also finds kindred spirits beyond Keysound. He is heavily engaged with the recent resurgence in instrumental grime in the UK, having championed new artists such as Bloom and Filter Dread through his own Lost Codes imprint. More unusually for a UK artist, Carnell seems to be gaining traction in the US. Last month, he put together an excellent mix for New York's DIS Magazine, a publication better known for championing the decidedly internet-ty aesthetic of US labels like UNO NYC and Hippos In Tanks. His recent self-released Crying Angels EP makes the link more explicit, picking up where NY producer Fatima Al Qadiri's Desert Strike EP left off in its weightless re-imaginings of grime classics.
This kinship is the product of a trip Carnell made to New York last year, after feeling stifled by associations with young techno producers in the UK. It's one that will be cemented further by a forthcoming EP for the Lit City Trax label, best known for releasing DJ Rashad's landmark footwork LP Teklife Volume I: Welcome To The Chi. As Visionist's musical identity becomes ever more transatlantic, Electronic Beats caught up with him to discuss the return of grime, the unfortunate ubiquity of the Wiley drumkit, and discovering like minds across the pond.
So I understand you were an MC before you were a producer?
Yeah, when I was about 14, 15. I was in Nottingham at the time. Grime was kind of different [in Nottingham]—the sound was a bit different from London producers. But I used to listen to a lot of London producers.
When you started producing your own tracks, were you making fairly straight grime?
Pretty much, a lot of very basic grime. I didn't really know what I was doing, just what tempo to do it at. Then I started making more kinda ambient grime. I used to sample Indian vocals a lot. It was all 140 [bpm] and you could MC to it, but it got dark quite quickly.
I guess it wasn't really designed to go off in a club?
Nah, it wasn't really club grime at all. At that time I was more interested in Dot Rotten, people like that, more than the hype MCs. I was more interested in the people chatting deeper lyrics. That's the way I was MCing as well.
The first couple of records you put out, they had more of a house influence.
Yeah a little bit. [Before that] I did the whole funky house thing, for a very short period. I made this remix with a mate, had it played in a couple of student clubs in Soho [laughs]. But I got bored of that quite quickly. I was always into Burial, all that kind of stuff, and I went to see Pearson Sound and Pangea do a talk. They played early James Blake and Untold, early Pearson Sound—"Wad", I think it was. I was really intrigued by that, and I started researching those kind of artists. Then I went to see Addison [Groove] play, but didn't know he was Headhunter. I liked dubstep and went to dubstep [nights], but I didn't really [produce] it. When I heard "Footcrab", that was something pretty new. But even when I heard footwork I thought, "This is raw, so it's kind of like grime." I've always had love for grime, and because I was producing it for so long, I think it just comes naturally for something [I make] to be linked back to it.
You made this track with Beneath and Wen, "New Wave" [from the Keysound Allstars compilation], and you guys are often mentioned in the same breath. Do you think you three are coming from a very similar place, musically?
Nah. That was my idea, to do the "New Wave" track. We were all doing that Rinse show together, so I thought it'd be a nice idea to do a three-way collaboration. Obviously, I did call it "New Wave", but I was actually coming up a year before them. I had about four or five releases before they'd done anything. Also I feel like—with Beneath, his thing was funky-dubstep. With Wen, obviously it's more grime, but again I feel it's more rooted in dubstep. I don't feel like my sound is rooted in dubstep. But we still play each other's tunes, we've got mad respect for each other's tunes.
I wanted to talk about this "Pulse X" remix record you contributed to. It seemed like a statement—here are some of grime's new generation reinterpreting a classic. Why do you think there's been this resurgence in instrumental grime lately?
It seems people are either going towards techno or towards grime at the moment. Certain people obviously want something a bit more rooted to the UK. And with dubstep being so commercialized… grime wasn't really commercialized. Grime MCs went and got commercial, but Tinie Tempah and all them, they didn't get big spitting on a grime tune, they got big spitting [with] Labrinth. But dubstep was commercial as dubstep.
So with grime, there was still something to come back to after it got big?
Yeah. Though grime's been getting mixed up with trap a lot recently. I love trap, but when someone starts saying something's a grime tune when it's obviously a trap tune… And the big guys have started confusing people—like Jammer, when he met Wacka Flocka Flame and showed him that Footsie tune which is a blatant trap tune, but called it grime.
With your label Lost Codes, you said one of your aims was to persuade some people who'd started making rap to come back to grime. Is this something that bothers you—that some UK producers have started taking influence more from the US?
It's not that it's influenced by the US, I don't care about that. It's more… with grime, it's been disregarded so much. People forget how creative it actually was. But in a lot of music I hear now, I feel like that whole spirit is kind of lost. It becomes a bit more generic. I think that's what I've got a problem with—it becoming generic—rather than influence. I went to New York last year, which is why I'm doing a Lit City record. Nguzunguzu and Fatima [Al Qadiri] and all that lot, they love grime. And if you listen to the tunes they're coming with now, they're very linked to grime but in their own style, and they're doing it really well.
How long did you spend in New York? What did you get up to there?
I spent two weeks in New York and managed to get myself a couple of shows playing for On The Sly, Lit City Trax and East Village Radio. The main guy I hooked up with was [Lit City co-founder] J-Cush. Through him, I met Rashad, Fatima Al Qadiri and played alongside Kode9 and Total Freedom. I was told by a friend who runs a very good label in New York that people would like my music out there, and I'm very glad I took his advice.
I went over to New York with this idea of… I was being put with all the up and coming techno producers [in the UK], because I made tunes like "Circles". But I didn't really get it. They were making much more techno techno, I was too different. So I was like, "I'm going to take this right back, focus more on vocals." Through all my music I've loved writing with vocals. So I went to New York with this plan, started writing some stuff, came back and wrote a whole load of stuff. There's a couple of collabs on the [Lit City] EP, all US artists. It might actually be split into two smaller EPs.
You've just released the Crying Angels EP, where you re-work a few of your favorite grime tunes. It's quite a distinctive approach to making cold-sounding grime—whereas a lot of people now seem to be drawing on a slightly cliched "Ice Rink"-style sound.
Yeah, I didn't do a Wiley tune, did you notice? [laughs] I think it's because Wiley is at the forefront of grime, so it's the first grime that people hear, and they go, "Oh, I wanna use that." They either want to use the "Pulse [X]" bass, or the Wiley drum kit. I did that when I was a kid. But then I'd be like, "Why did I spend all this time trying to find someone else's sound?"~
Visionist's Crying Angels EP is out now via Bandcamp. He plays Berlin on Friday, June 14th at Chesters.
Editor's Choice: May 11, 2013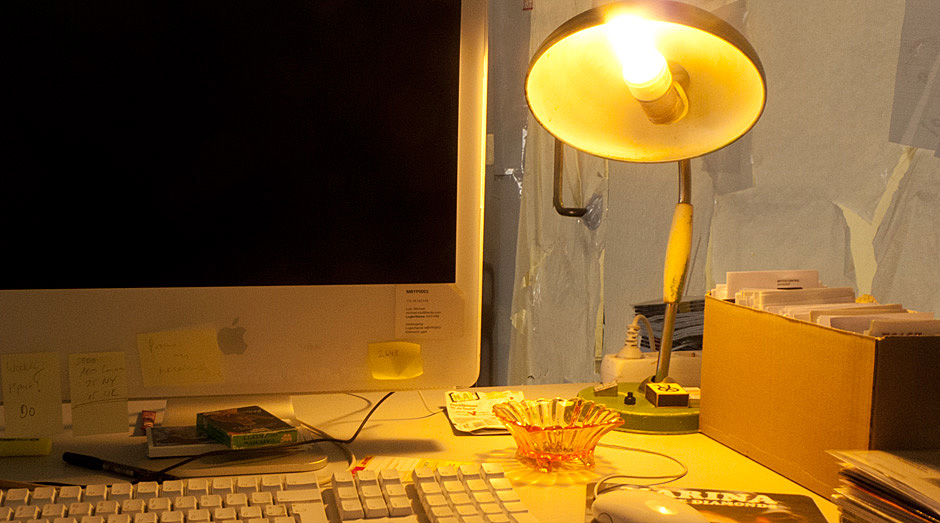 Rather than operate as a music news source, Electronic Beats operates more as a music information source. We want to share with you; we want you to know what we're hearing, what's reverberating through our cochleas and sending broader vibrations throughout our bodies, and by extension our audio-addled souls. Welcome to Editor's Choice.
Lisa Blanning (Online Editor)
DJ Nate aka Bakaman – 13 The Mixtape
DJ Nate's was one of the first footwork records I heard, because it came early in the Planet Mu onslaught. I loved it at the time, and now three years later this DJ Nate mixtape (free download here) surfaces. It's not at all the footwork he made in the past; now it's all about Chicago drill—but it still sounds good.
Walton – "Homage" from Keysound Allstars 2
This Manchester-based producer has a few Hypderdub releases, but this track on Blackdown's Keysound label (from the Keysound Allstars Vol 2 EP) is pretty different from the rest of his output. Instead of breaking out, he slips right into an old-school vibe with a tantalizingly classic-sounding jungle riddim.
/
Louise Brailey (Deputy Online Editor)
These New Puritans – "Fragment 2"
And so TNPS return, and what a place this world is without them. "Fragment 2" is an incredible opening sally, featuring less percussive attack than Hidden and thus heightening the classical influences and textural micro-detail. As always Jack Barnett pulls together the diffident (precisely offbeat drums, typically sparse piano) and melodic (the trumpet refrain towards the end of the track). Oh, and he claims to have been influenced by Sondheim, Weill and Hammerstein... Suck that up, pretty much any band operating in May 2013.
/
Daniel Jones (Contributing Editor)
Taylor Swift – "Red" (Teen Witch Fan Club Edit)
Remember when everyone was mad for weird pop edits a la NIKE7UP? I do, and I miss those times. Finding tracks that make mainstream pop palatable for weirdo ears is extremely my shit, and Teen Witch has often been my go-to guy for this sort of thing. Now that summer is finally here I plan to spend a good amount of time with my old friends from the Top 40, and I wait in anticipation for further edits to make them actually listenable.
Animal Bodies – "Lies in Your Eyes"
On the opposite end of the sound spectrum, Canada's Animal Bodies have covered Snowy Red for _ever Alive, a new compilation in tribute to the underground minimal wave artist. It's set to drop around the end of May/early June on on Weyrd Son (not to be confused with Wierd Records) and also features tracks from the likes of //TENSE//, Bestial Mouths, Led Er Est and loads more across two LPs, served up in a glossy deep black gatefold in only 500 editions. In other words: seeeeeeeex.~
Life Of Grime: An interview with Wen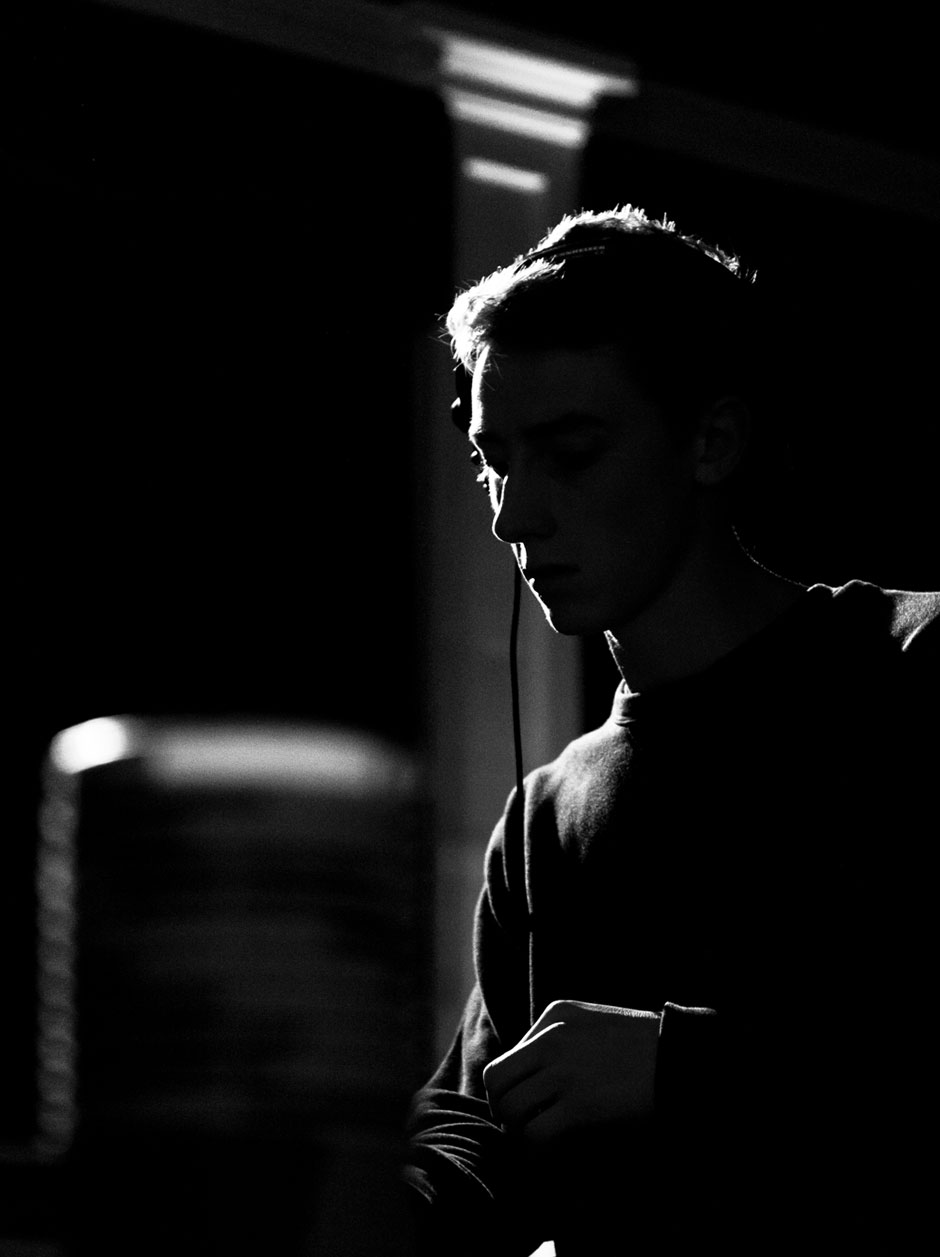 If you scan London's airwaves these days, or trawl the various forums and YouTube channels associated with the capital's nightlife, you'll most likely find two things: house and techno.
London's club scene has a rich history of spawning its own musical forms, running from UK hardcore, through jungle and garage to grime, dubstep and UK funky. But recent years have, for better or for worse, seen young British producers look increasingly to Europe and the US for cues.
A sea change might be on the horizon, however. Alongside the recent resurgence in instrumental grime, a new clutch of producers are reworking the sensibilities of dubstep and grime at a house-friendly 130 bpm, and putting a fresh spin on London's sonic signatures in the process. The nascent movement is spearheaded by influential dubstep blogger Blackdown and his production and DJ partner Dusk through their Rinse FM show and Keysound label, but at its forefront are a triumvirate of young names: Beneath, Visionist, and Wen. Of the three, Wen, aka Owen Darby, is perhaps the least known. He's also—as the Commotion EP, out this month on Keysound, reveals—the most promising. Darby brings a distinctive grime flavor to the table, fragmenting its signifiers and redistributing them in cold, weightless space. With a Keysound compilation, This Is How We Roll, set to shine the spotlight on this emerging sound, Angus Finlayson caught up with the producer to discuss his formative experiences with dubstep and grime, and the lasting appeal of darkness.
First of all, whereabouts are you based? Am I right in thinking you're outside of London?
Yeah, I'm about an hour away from London, in a place called Thanet. Which is a collection of 5 towns, Ramsgate, Broadstairs, Margate, Westgate and Birchington – I grew up in Ramsgate, I currently live in Broadstairs, but Margate is the most recognised so I tend to say that's where I'm from.
Given you weren't living in the capital, how important was pirate radio to your musical upbringing? How do you feel about the changes that pirate radio has gone through in recent years?
Rinse was the main one I listened to live 'cos they had the internet broadcast and it was the biggest station for the kind of music I wanted to hear. I listened to quite a lot of grime from pirate radio but it was short, ten minute recordings from Deja [Vu FM]or Pyro [FM] that I got sent by infra-red at school. So, it was short, gritty glimpses that I heard, which probably has filtered through to my music now. When I use three word vocals or short synth stabs it's a nod to that, I guess.
Then I started listening to Logan Sama and Westwood on Kiss and 1Xtra, which was probably Bluetooth era [laughs]. I think it was 2007/08 when the scene was really strong; every week there was a crew going into one of the studios and freestyling for about an hour, sometimes there were two crews and it was kinda tense—fighting over the mic to announce their new mixtape release date, which basically got really heated and escalated into a clash. Hearing that on the radio was exciting. The videos got uploaded a week later too—so visually it became interesting. Grimeforum and Puregrime [web forums] were really lively then; you could go on there and ask for instrumentals from the sets. Most of the producers were on there while it was broadcasting, so you could rely on finding out, or being told, "Nah that's a special for so and so's mixtape." For me, this was more of an influence than pirate radio.
I feel like it's come back around recently, 'cos I get just as excited listening to Dusk and Blackdown on Rinse and hyping with all the producers on Twitter. Chances are I'm eagerly waiting to hear my track, which samples that previous time—the vocals all come from that '07/'08 era in grime – so making music is a bit nostalgic for me at the moment.
Your music feels to me like it's reviving the spirit of early dubstep to an extent. At what point did you start going to clubs? What's your relationship to that scene and sound?
I'm 21 now. I first got into production when I turned 16, so that was late '07. Dubstep was established but it was probably just blowing—as in getting well rowdy—then, I'm not really sure. I think I was lucky at the time I heard about it. I was listening to Youngsta on Rinse, which led me to his [Dubstep] Allstars CDs, then I heard Hatcha's one and Kode9's. The further I went back to 'early dubstep' the more I liked it. The first proper club I went to was a FWD>> & Rinse night at Matter, which was the first night that came up once I was old enough. They had the new under-floor sub system in there, Youngsta, Kode9, and Plastician were playing. Plastician had most of the grime scene with him in room two—it was crazy. So yeah, I went away from that night and wanted to make stuff that would create an atmosphere in that situation.
In relation to the music you, Beneath, Visionist, etc are making, darkness seems to be a prevalent theme. Did you follow & enjoy the more colorful music coming out of, say, Hyperdub and Night Slugs in '09-'10, or have you always carried the torch for darker sounds?
[Laughs] I do enjoy a lot of the synthy colorful stuff. It's just not me, though—that's why I don't make much of it. There's definitely color in my tracks, but it's quick, vivid, and abrupt. Dark has always been cool to me—speaking literally too—I like music that sounds cold. I don't like being in clubs when it's sticky. Certain music feels cold in that environment, when the beat is empty and has some haunting sounds, you get some space to yourself.
You seem to be trading ideas and tracks with a lot of like-minded producers at the moment: Beneath, Visionist, Epoch, J-One, etc. How important is it for you to feel part of some coherent scene or musical movement? Would you be doing what you're doing if you were the only person doing it?
To be honest with you, I feel like I am the only person doing my style at the moment and that's probably the reason my music has been voiced by a respected label like Keysound. I've done my imitation stage in production. It was useful to reference tracks when I was starting out, but when I got to a stage of feeling confident in my beats, I got tired of people saying it sounded like other producers. If some producers emerged doing exactly the same thing as me, and I lost my identity, it would slightly put me off that style. Although I imagine it would give me some fire to evolve it—so it's all positive really.
But yeah, spot on with the like-minded producers you listed, it's definitely coherent, but there's a strong individuality at the same time. All of those guys are the only ones doing their style, which I'm sure they want to keep that way. Anyone can climb on a bandwagon—truth is you're only gonna get noticed if you're the one driving it.
The This Is How We Roll compilation seems like a statement of intent for you guys. Where do you see this sound going in the coming year? Are you trying to take it in any particular direction?
The sound is flourishing right now. The compilation only provides a glimpse at some of the moments in the scene, there are so many producers at the moment that are a part of it. Just check the track lists on Blackdown's blog, him and Dusk must have had a tough time deciding which tracks to include—but that's positive right? I don't think we're trying to force anything with it; it's just a way of showing what we're doing, currently—which is a really exciting time.~
Wen's Commotion EP is out now via Keysound Recordings.
LHF, the London based musical collective, will be ready to unleash their long-awaited first full length in April this year. Until now, the collective of Amen Ra, Double Helix, No Fixed Abode, Low Density Matter, Octaviour, Escobar Seasons, Solar Man and Lumin Projechas have shared two EPs which have set the bar for the "x-step" genre. Their definition of what was earlier declared as dubstep is pretty unique. The music video below for their track 'Akashic Visions' is the first installment from the upcoming double CD Keepers of the Light. The tune is an aethereal down-tempo affair, which makes us hungry for the full length, out through Keysound. File under 'whoa' and scroll down to listen to their latest mixtape.
Manchester's Damu is putting the final touches his debut album which will be released later this year – November 7th to be precise on the closest thing he has to a home label; Keysound. With just three releases under his belt so far – a brace of EPs and a split 12″, Damu has nailed his own sonic signature in a remarkably short amount of time. Glacial synths and an unashamedly bright palette of sounds meet twinkling keys – happy music that still retains an air of the melancholic. Check out the track 'Breathless' below.
Breathless by Damu