Videodrome 86 – This week's best videos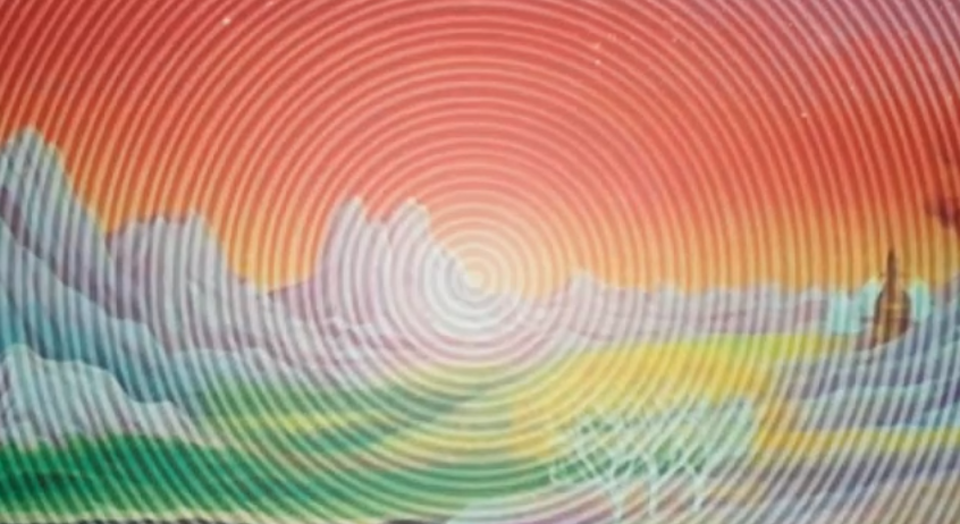 Although CTM opened its gates last night we've still found the time to browse through dozens of freshly released music videos for today's edition of your beloved music video column V I D E O D R O M E. Within the last seven days we've already brought you new goods from the likes of Grizzly Bear, Gramme, Synkro, Diamond Version and Matthew Herbert. Below you'll find the latest pick of audiovisual highlights… Have fun.
#1 Umberto – Night Fantasy, directed by Nick Banister
New video for Kansas City-based musician Matt Hill, aka Umberto. "Night Fantasy" is taken from his Confrontations record out on Not Not Fun. Yes, NNF is still cosmic in 2013.
#2 Buchikamashi – Superbrain, dir?
Ready for some Japanese new age? Then Shin Buchikami, going by the name Buchikamashi, might be right up your alley.
#3 Bonobo – Cirrus, directed by Cyriak
Cyriak's video for Bonobo's "Cirrus" is a quite an enjoyable visual extravaganza. The track is taken from his upcoming album entitled The North Borders. Oh my lawd.
#4 Scratch Massive feat. Koudlam – Waiting for a Sign, directed by Edouard Salier
I love Koudlam, I love Edouard Salier but I am not entirely sure about this very dark video. Very nice cinematography—but where is the narration going?
#5 Moon Duo – Ich Werde Sehen, directed by Jovan Arsenic
It's quite surprising that I didn't witness the shoot for Moon Duo's nice b/w clip since all this was done just around the corner from where I live.
#6 The Flaming Lips – Sun Blows Up Today, directed by George Salisbury
A colorful video for an appropriately upbeat song."Sun Blows Up Today" is from the forthcoming Flaming Lips record.
#7 The KVB – Shadows, dir?
Self-Titled unveiled this nice little video today for UK duo THE KVB's new LP Immaterial Visions, out February 26. One to watch.
#8 Hervé ft. Katie Stelmanis – Save Me, directed by Tim Kelly
Nice collab from Hervé's forthcoming album The Art Of Disappearing, out March 4, showing once more the brilliance of Katie Stelmanis.
#9 Mykki Blanco – Kingpinning, directed by Clarence Fuller
Just a few days before his highly anticipated CTM rave-up, here's Mykki's brand new chunk of audiovisual gold, presenting the likes of Le1f and Dev Hynes. The dope track was produced by Brenmar and is taken from his Cosmic Angel: The Illuminati Prince/ess mixtape.
#10 The Knife – Full Of Fire, directed by Marit Östberg
It's been seven years but now The Knife are back with a nine minute blast of some strange post-gothic electrocism. Not entirely sure if The Knife is still relevant for me, but judge for yourself above.
Videodrome #5 – This week's best videos
So here we are – back again with our V I D E O D R O M E presenting the latest cool videos from around the world.
1. Koudlam – Sunny Day (directed by Jamie Harley)
Director Jamie Harley created this visual for Paris-based Koudlam, that takes footage from a Scientology movie 'The Way to Happiness'.
2. Peaking Lights – Amazing & Wonderful (directed Ben Shearn & Amanda Brow)
Video directed by Ben Shearn and Amanda Brown, for Peaking Lights' 'Amazing Wonderful,' off the group's 936 album.
3. Tommy Tempa – Light Medium (directed by L P Balmer)
The 2nd release of Berlin-London label Somethinksounds is also just the 2nd for Tommy Tempa, his new EP The Quixotic slides almost magical between warm-hearted and reserved sounds.
4. The Grates – Turn Me On (directed by Dimitri Basil)
We are super excited about the new video from The Grates 'Turn Me On' off their new album Secret Rituals due on June 17th.
5. Cass McCombs – County Line (directed by Cass McCombs)
The self-directed video for Cass McCombs' groovy 'County Line' from his 5th album Wit's End. Good old tour footage of the road and scenic sights in slow motion.
6. Alexis Weak – Släpp Taget (directed by Tobias Hansson)
This is nothing but the new single from Alexis Weak – Sweden's rapper number one.
7. Greeen Linez – Feel The Pressure(dir.?)
New video for 'Feel The Pressure' taken from the forthcoming Greeen Linez EP on Diskotopia.
8. CHLLNGR – Ask For (directed by Bjorn Stig Hansen)
The 1st video for CHLLNGR's (a.k.a. Steve Borth II) forthcoming album titled Haven. Most of it filmed during two summer nights in the woods using simple lighting and a SLR camera.
9. Totally Enormous Extinct Dinosaurs – Trouble (directed by General Assembly)
Here it is, the beautifully retro and slightly psychedelic Trouble video from the awesome Totally Enormous Extinct Dinosaurs.
10. Cold Mailman – Time is of the essence (directed by André Chocron)
Director André Chocron uses some soon-to-be demolished Oslo buildings as his backdrop, as he utilizes animation in the video to brighten up the Norwegian city.